Christmas table runners for a festive dinner table to use this holiday season. Create the best tablescape this holiday season that leaves your dinner guests talking about it for weeks. Design a merry holiday table with decorations using a few basic materials. Start with a table runner then proceed with a base to anchor your accessories too. In today's post, we are featuring table runners for the holiday dinner table.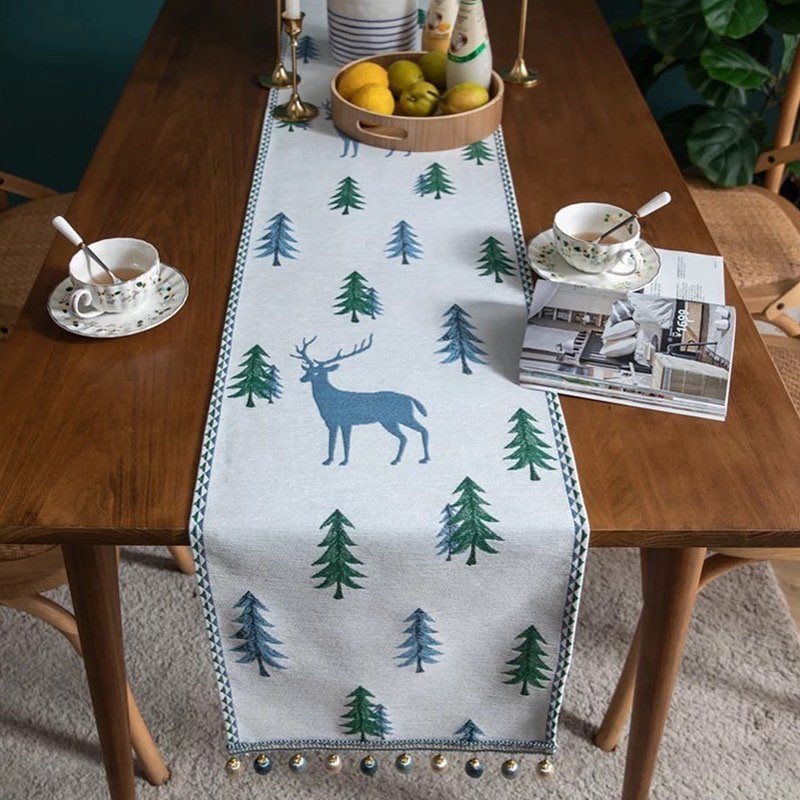 Today we are sharing inspirational ideas for the dinner table that guests will love. Before you design your tablescape start with a table runner. Then proceed with your base and other holiday accessories. Style a magical holiday decoration that keeps your dinner guests wanting to return year after year. 
Design with Magic – Christmas Table Runners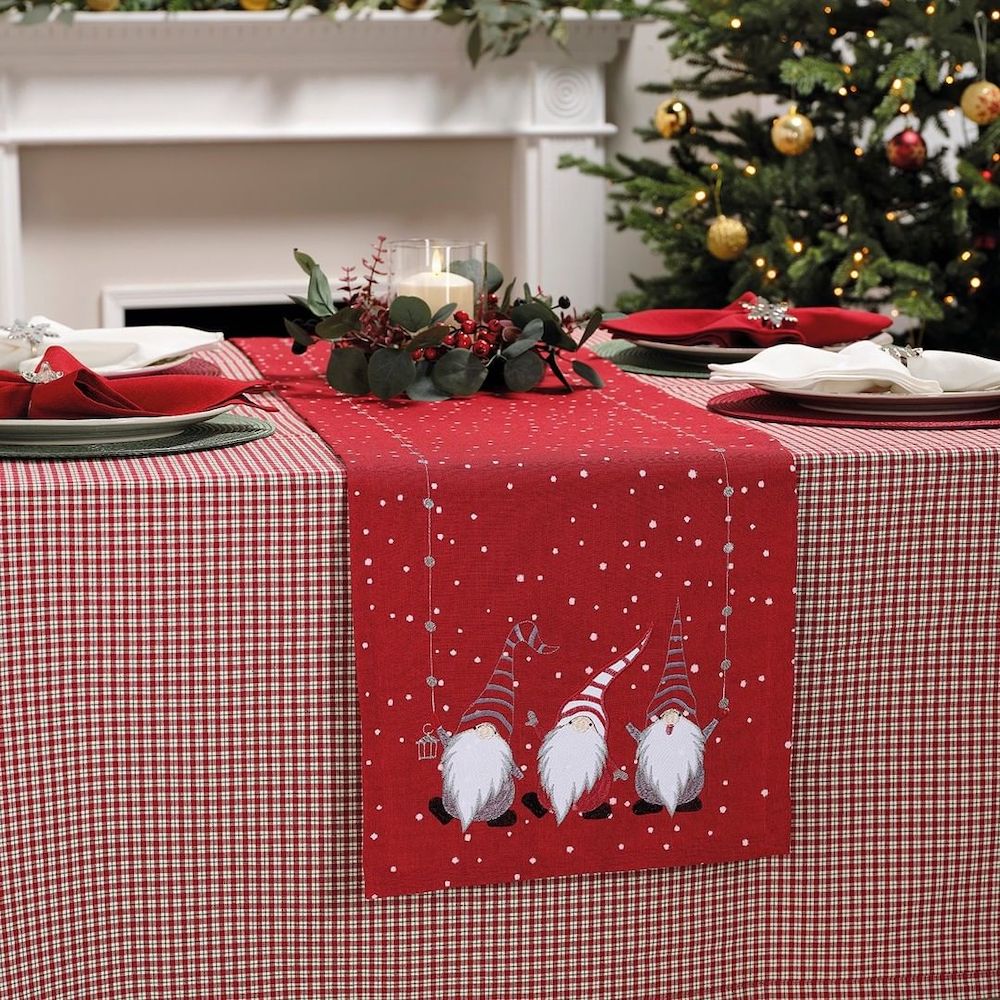 Tablescapes are easy to build since you can undo and rearrange until you achieve the just-right look. Start by building your tablescape with a foundation of paper, fabric, or greenery. Paper options include wrapping paper, craft paper, and decorative paper. The easiest way to use paper is to buy it in a roll so that you can roll it across the table.  
For fabric options, use a table runner. Greenery, whether faux or fresh, is good too. We like using a table runner first for the simple reason that a table runner gives a finished look to the table. Then add a base or several bases to add your holiday accessories and decorations too. Take a look at the table runners we selected for the holiday table. 

For additional inspiration, take a look at these ideas for your table.
Make it Gleam with Mercury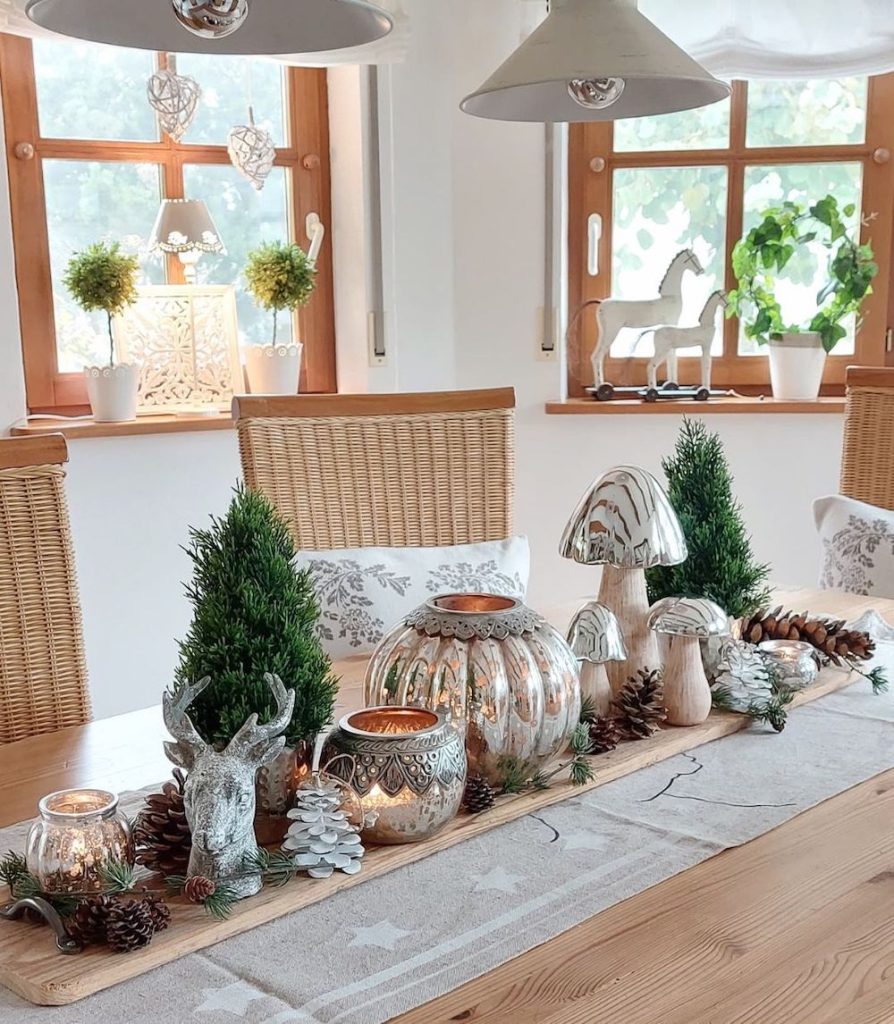 Start with a gray and white table runner. Then add a wood board base to help anchor the holiday decorations. Mix a variety of shapes and sizes of holiday objects. These objects include Christmas votive holders, reindeer, trees, mushrooms, and pinecones. Introduce natural colored pine cones and other white accessories. Pretty nice table decoration, don't you think?
Design – Christmas Table Runners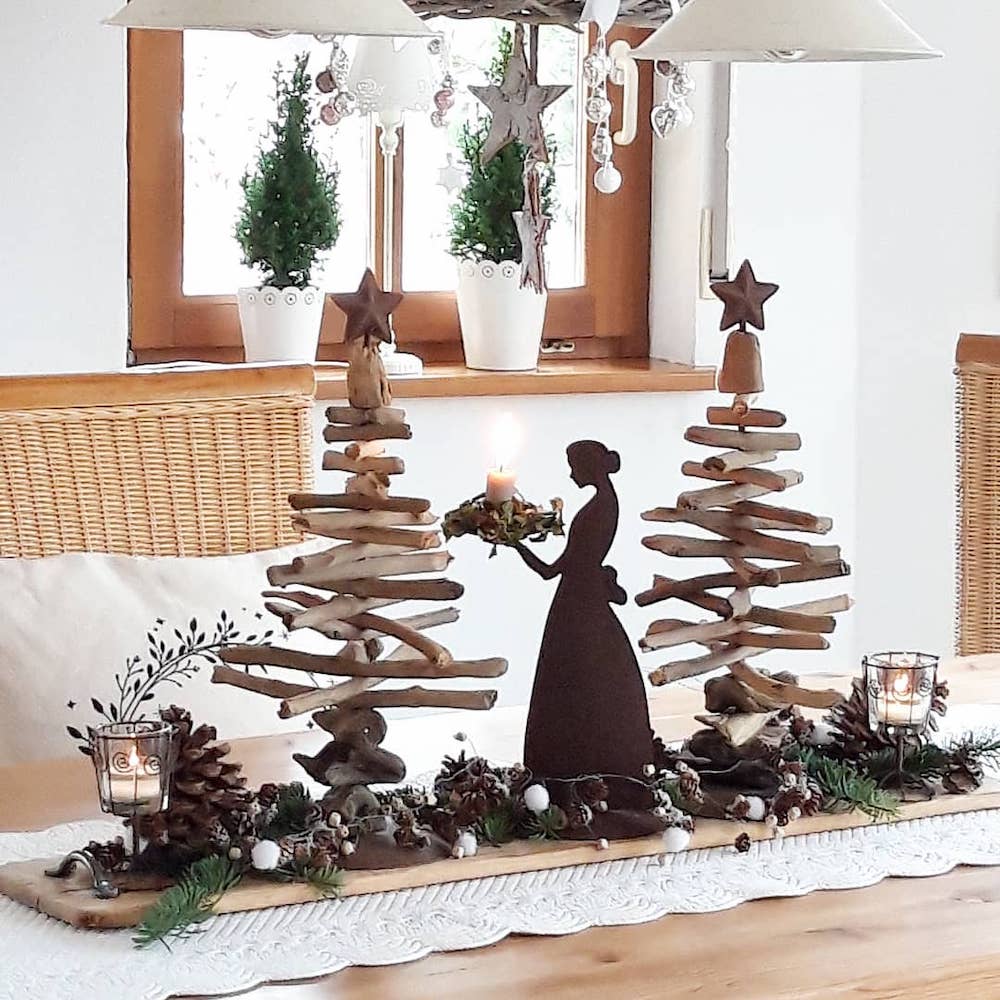 Begin with a table runner then follow with a wood base to style the decorations on. Add brown-colored decorations such as the trees, pine cones, and beautiful lady. Fill in a few white berries for pops of white color.  
In Conclusion …
This ends our list of Christmas table runners. We hope our ideas inspire you. Style your best ever holiday table this holiday season.
For additional Christmas decor inspiration, be sure to check out our other posts.
Reach out to us with any questions. We are always ready to help you out. Thank you for stopping by our blog.
Wishing you a blessed Christmas this year!
Mary
Pin this for Later: