Full-length mirrors are perfect for taking a quick look at your appearance before you go out for the day. These larger-than-life mirrors are a great and necessary accessory. Full-length mirrors provide an overall look at your appearance. They help you ensure that you look your best each and every day. Most full-length mirrors are several feet taller than they are wide. They are rectangular in shape standing with the shorter end of the mirror as the base. The larger size mirror allows you to see your entire reflection head to toe. And make any last-minute adjustments to your appearance.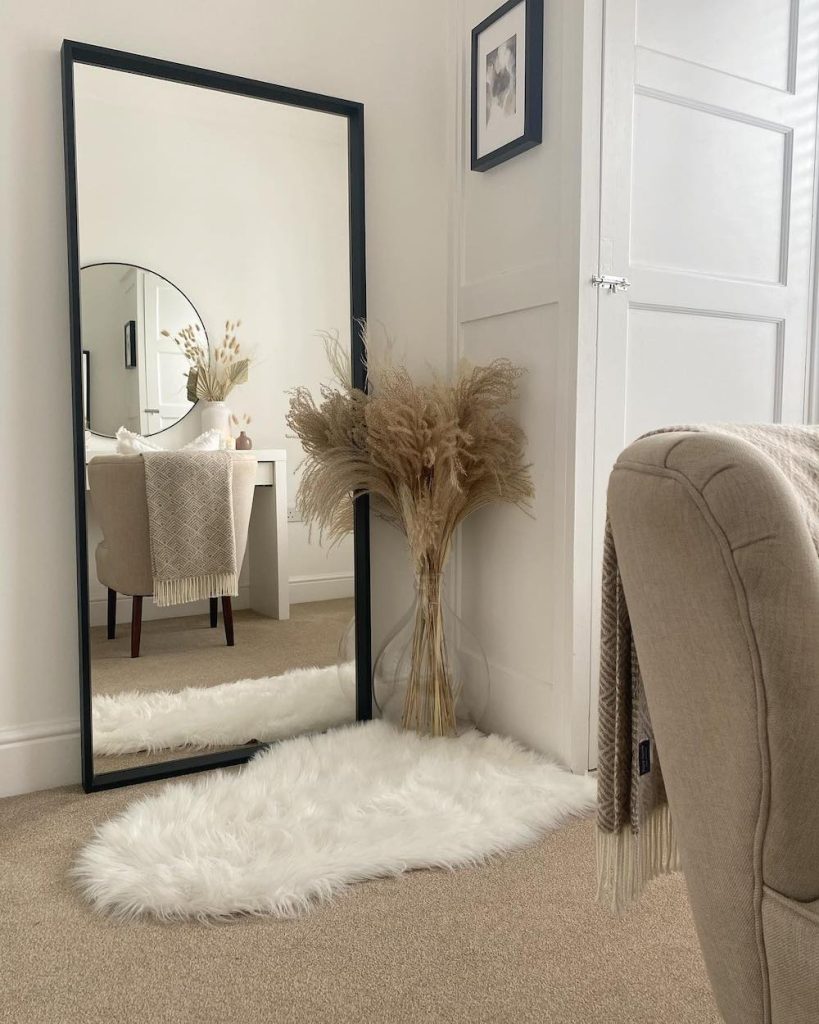 In today's post, we are sharing full-length mirrors with coastal details that look amazing in a beach or summer home. Materials used in the construction of a coastal mirror are typically rattan, distressed or natural wood. These materials are usually found in neutral colors such as white, cream, light gray, or muted driftwood colors. However, shades of blues are every bit as popular in coastal homes too. Blue colors represent the sky and sea which we are all fond of.
Full-Length Mirrors with Beach Vibes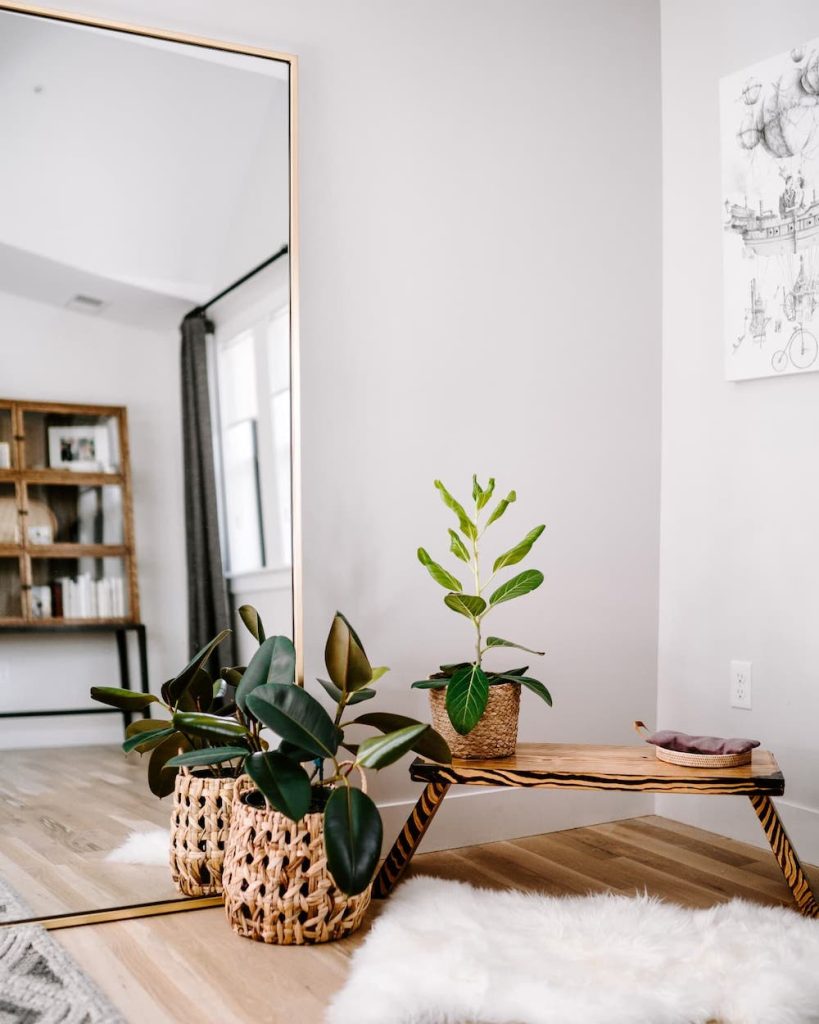 All mirrors are an important home accessory. Since they are not only functional but they bring a decorative look to the room. And of course, larger, full-length mirrors reflect more outdoor light. Better lighting gives you a better idea of your dress appearance so that you are dressed exactly as you would like to look.
You might think that full-length mirrors are strictly for use in a bedroom or bathroom but they work well in other places too. Don't hesitate to use these large mirrors in a hallway, an entryway, or even a mudroom. Mirrors have a way of making a dark room appear brighter. And a small room appears larger, more spacious. We love that during the cold, winter months, mirrors make our home appear brighter when daylight hours are short-lived. Keep your home bright and spacious looking with a full-length mirror.
Mirror Types
We recommend using mirrors throughout the home. As far as full-length mirrors go, there are mainly three types of full-length mirrors. There are hanging, leaning, and free-standing full-length mirrors. Naturally, as the name implies, a hanging mirror is hung on a wall or on a closet door. We've seen mirrors hung outside and inside a bedroom closet door. So hang this mirror where it best suits your needs.
Leaning mirrors are mirrors that lean against a wall. Because they are not attached they are easier to move. They are portable and can be moved from room to room. A free-standing mirror tends to be heavier and less portable. These mirrors stand on their own. They stand alone because of the construction material used to weigh the mirror down. A heavier mirror is less likely to tip over. This can be a hazard especially if you have smaller children around.
Now on to our mirror picks are a selection of 15 full-length mirrors for a beach or summer home. Take a look at these mirrors. We are certain that you'll love them as much as we do. Be sure to let us know what you think.

Need a little inspiration to style your mirror? Take a look at these styling ideas for the home. Be sure to let us know what you think of these styling room ideas.
Create Your Personal Dressing Room – Full-Length Mirrors
Add a mirror to your personal dressing room. Stylish and chic.
Go Sideways – Full-Length Mirrors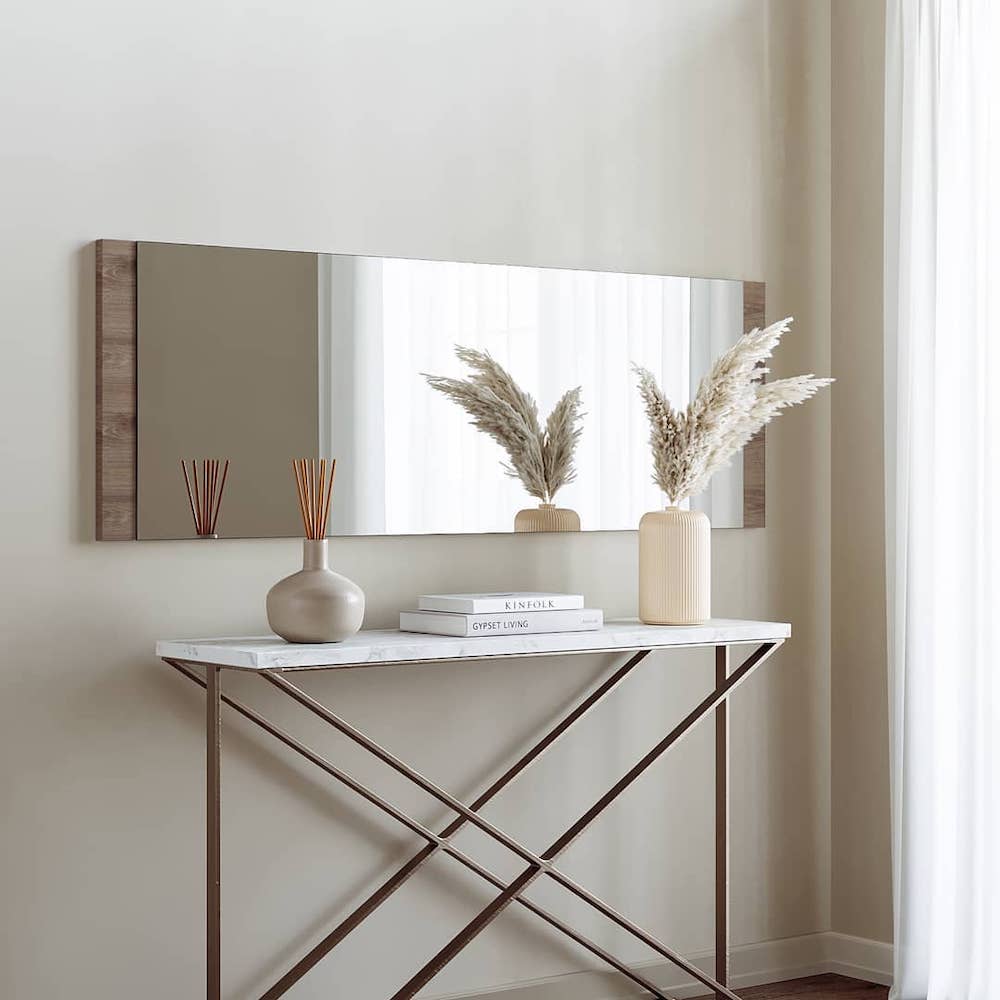 Hang a mirror sideways over a console table. A light and airy look.
Style it with Pampass Grass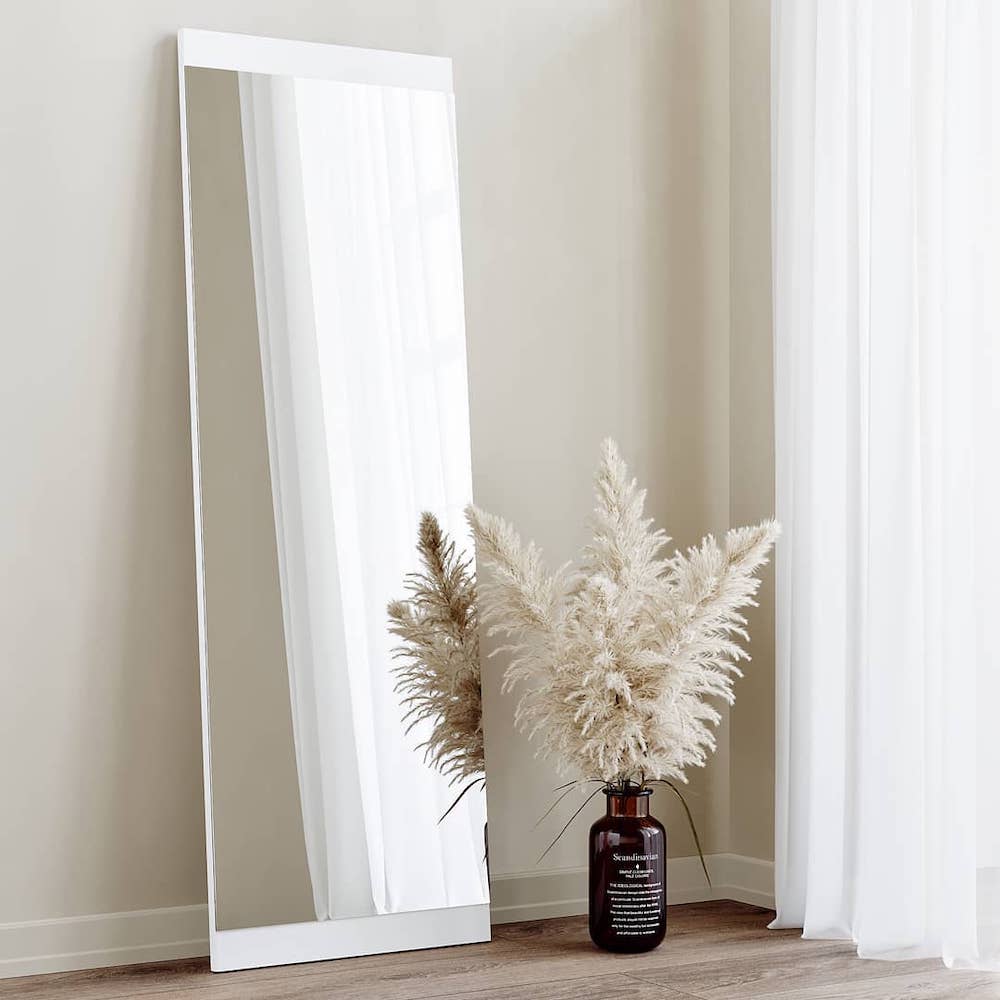 Bundle a pampas grass bouquet next to your mirror. Pretty cool.
Create a Cozy Space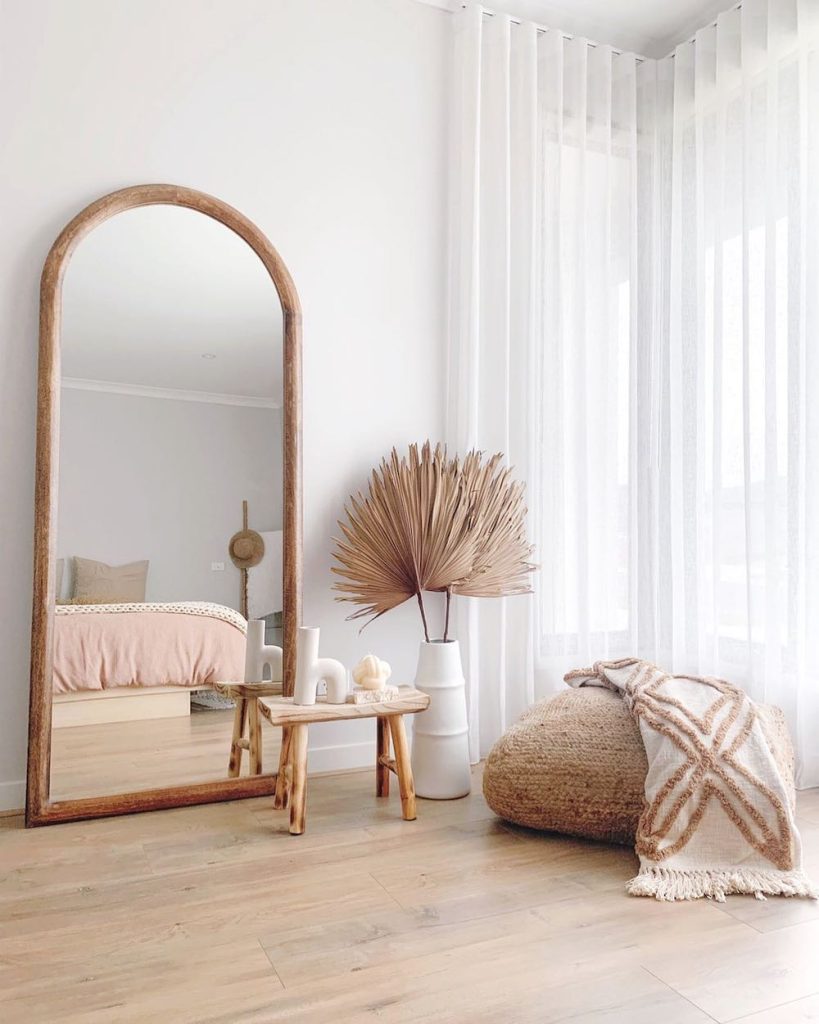 Dedicate a corner spot for lounging and relaxing. A restful space that you'll love to retreat to.
This ends our list of full-length mirrors for the home. Did you see a mirror that you like? Keep the coastal look alive with any of these stylish large mirrors.
Check out our coastal decor post for additional ideas – 12 Ways to Add Coastal Decor to your Home as an additional coastal resource. Find great tips and tricks for styling a coastal home, in this important post. We hope you found a mirror that suits your home's needs and that you love!
Enjoy our other coastal decor-related posts for additional ideas.
Coastal Bookcases
Sofa Beds for Cozy Nights
Rattan Mirrors
Best Coastal Bookcases
Coastal Console Tables
Thank you for reading our blog at Finding Sea Turtles. Reach out to us with any questions. We are always ready to help you out.
Mary
Pin this for Later: