Christmas reading nooks that'll keep you cozy all winter season. During the Christmas season, we all need a little downtime from the hectic pace of the season. So if you are interested in creating your own personal cozy space, you'll love this post. In today's post, we are sharing reading and lounging spaces that you can hang out after a busy day. A place to sit back and relax. There are many ways to style perfect holiday reading nooks at home. And we'll show how to create the best spaces to relax and read your favorite holiday books.
Here are a few comfy chairs to use when creating the perfect nook for reading and lounging:

Make it Comfy – Christmas Reading Nooks
When styling a reading nook, there are a few basic accessories that you'll need. Consider having a side table to store books, magazines, or an iPad. Be sure to include a good lamp for reading books. And always add pillows and throws for those chilly nights. Stay cozy this season with the right accessories.
For inspirational ideas to decorate Christmas reading nooks, take a look at these spaces. Ideas that will keep you comfy and cozy all season long.
Style it in a Quiet Corner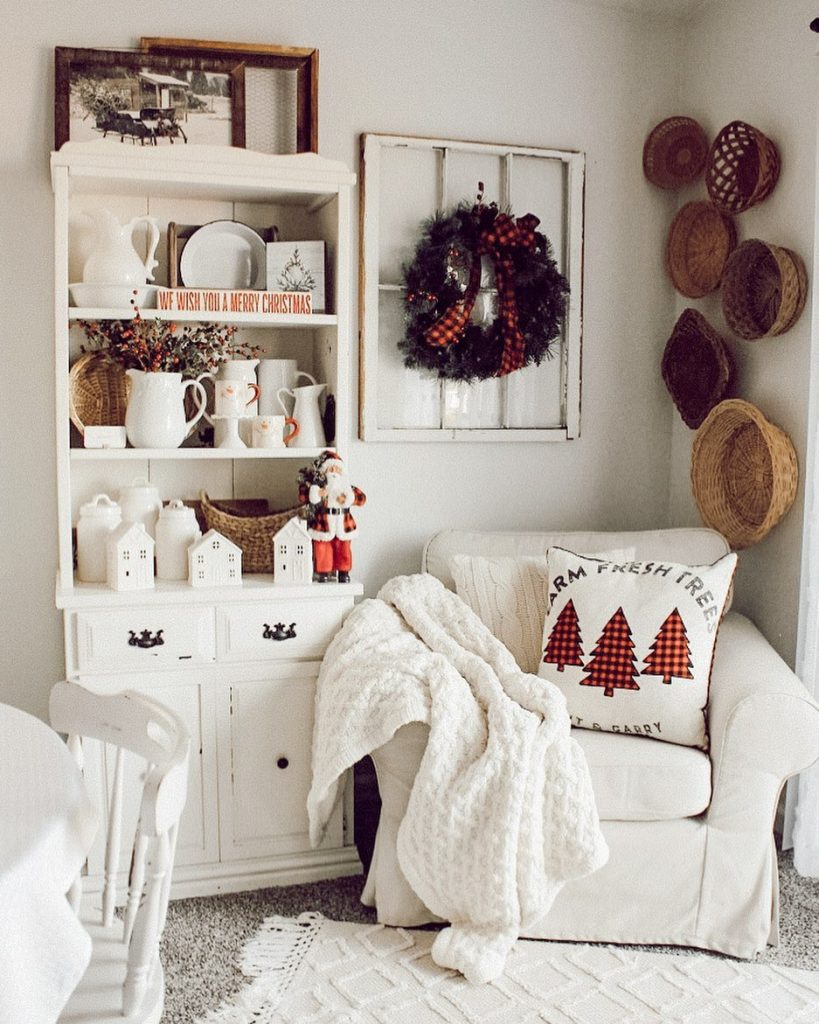 Create the perfect sitting area in a corner of the room. A place where you can sneak a nap or relax during your busy day.
Nestle Among the Holiday Trees – Christmas Reading Nooks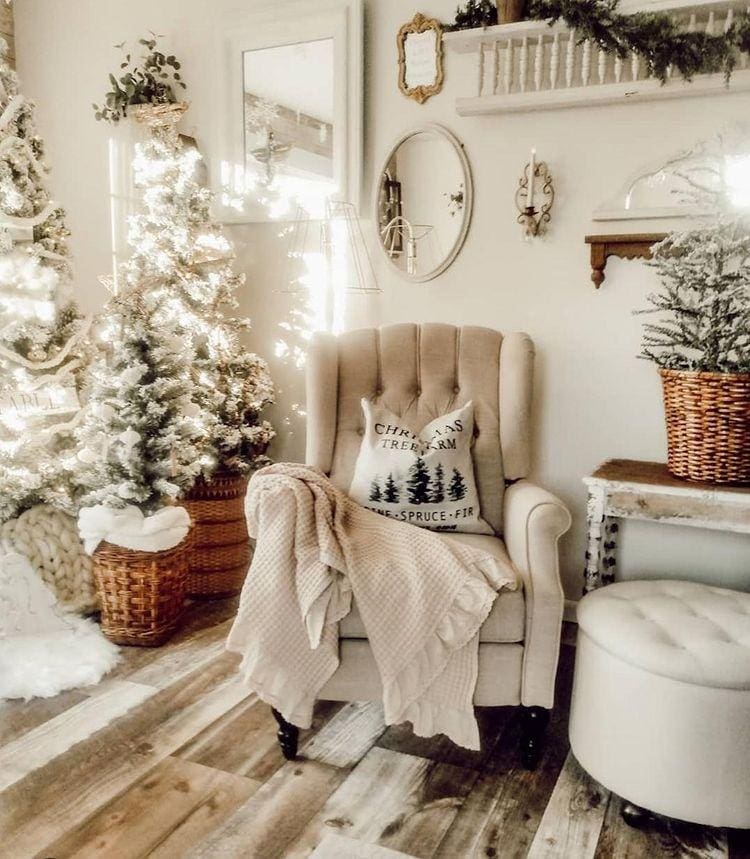 In this image, a comfortable chair sits surrounded by flocked holiday trees.
Keep Cozy by the Tree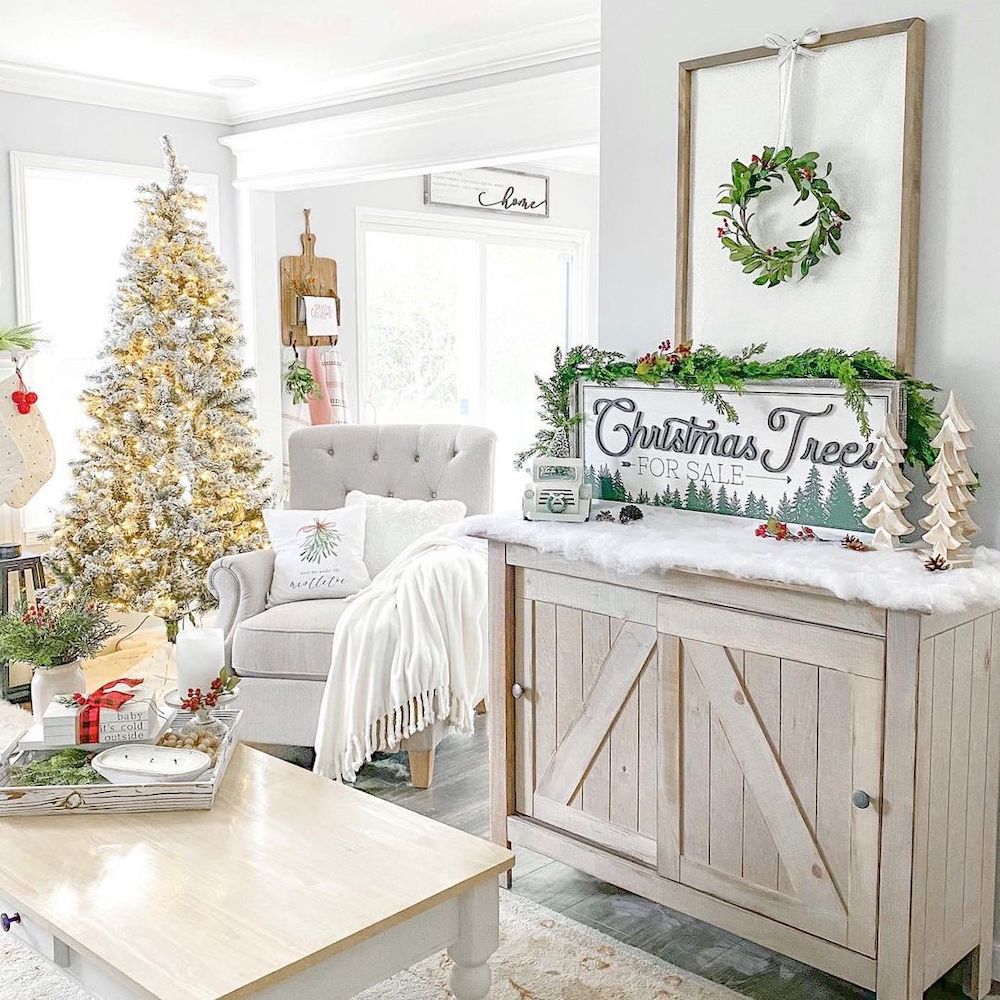 Fill a tray with healthy snacks on a nearby table. Style it bright and cheery this season.
Add a Footstool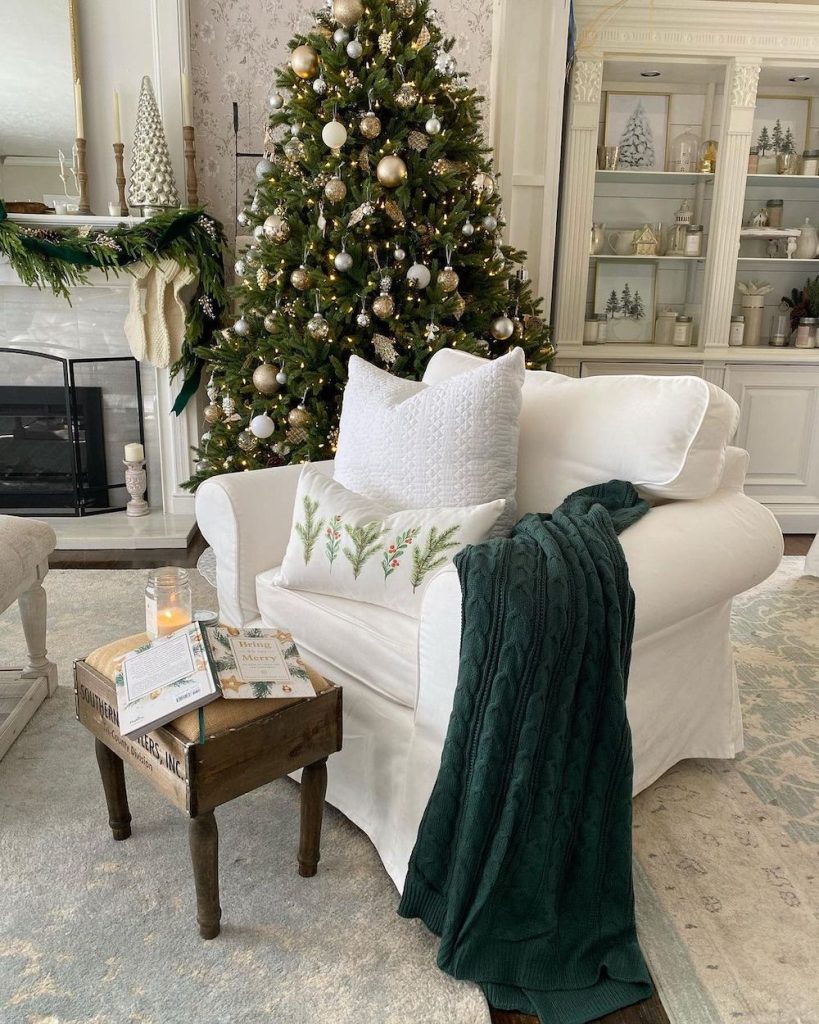 Add a small footstool to keep your books handy.
Make it a Double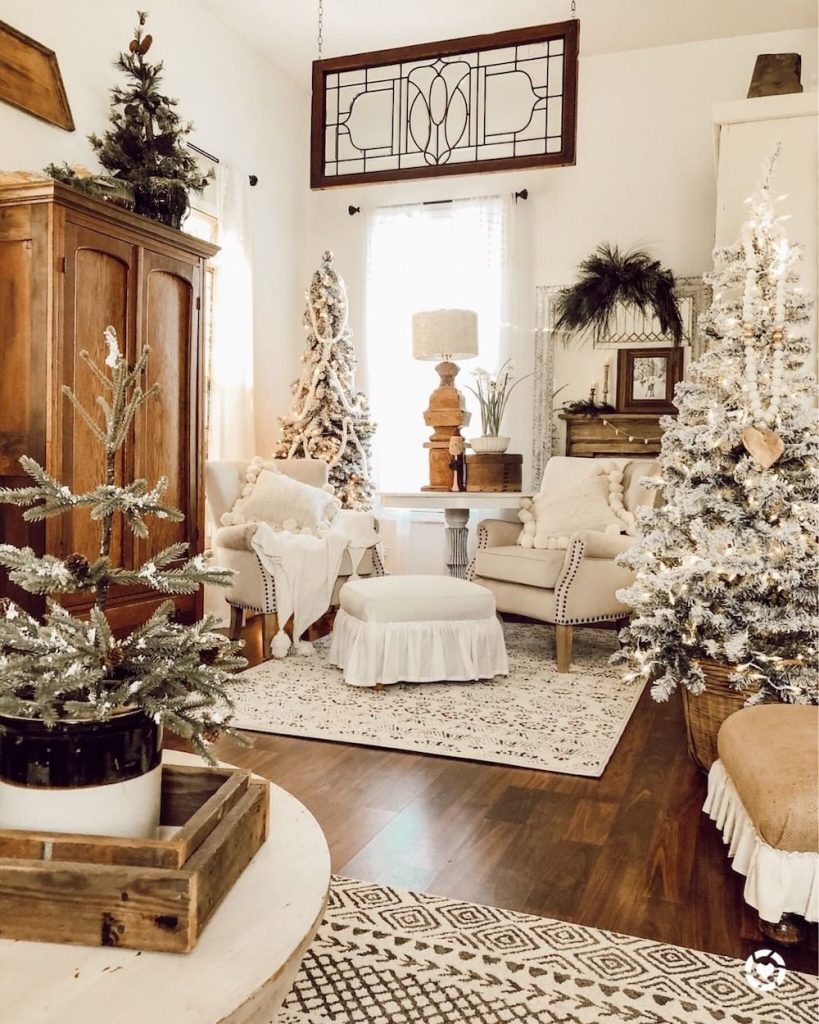 Two is better than one. Add a set of cozy chairs for you and a buddy to relax or read.
Design it Next to Your Bookshelves – Christmas Reading Nooks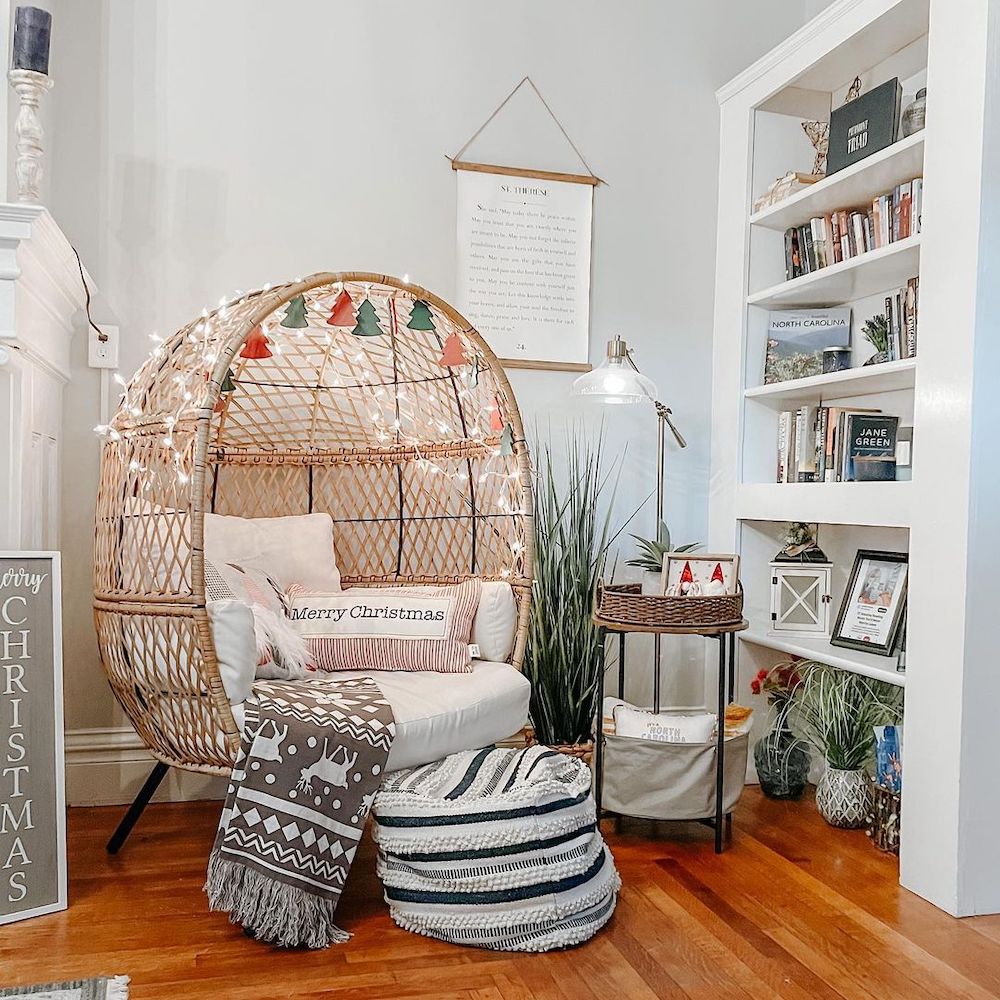 Create the perfect reading space next to a source of reading materials. Keep plenty of magazines, books, and other materials.
Make it Extra Wide – Christmas Reading Nooks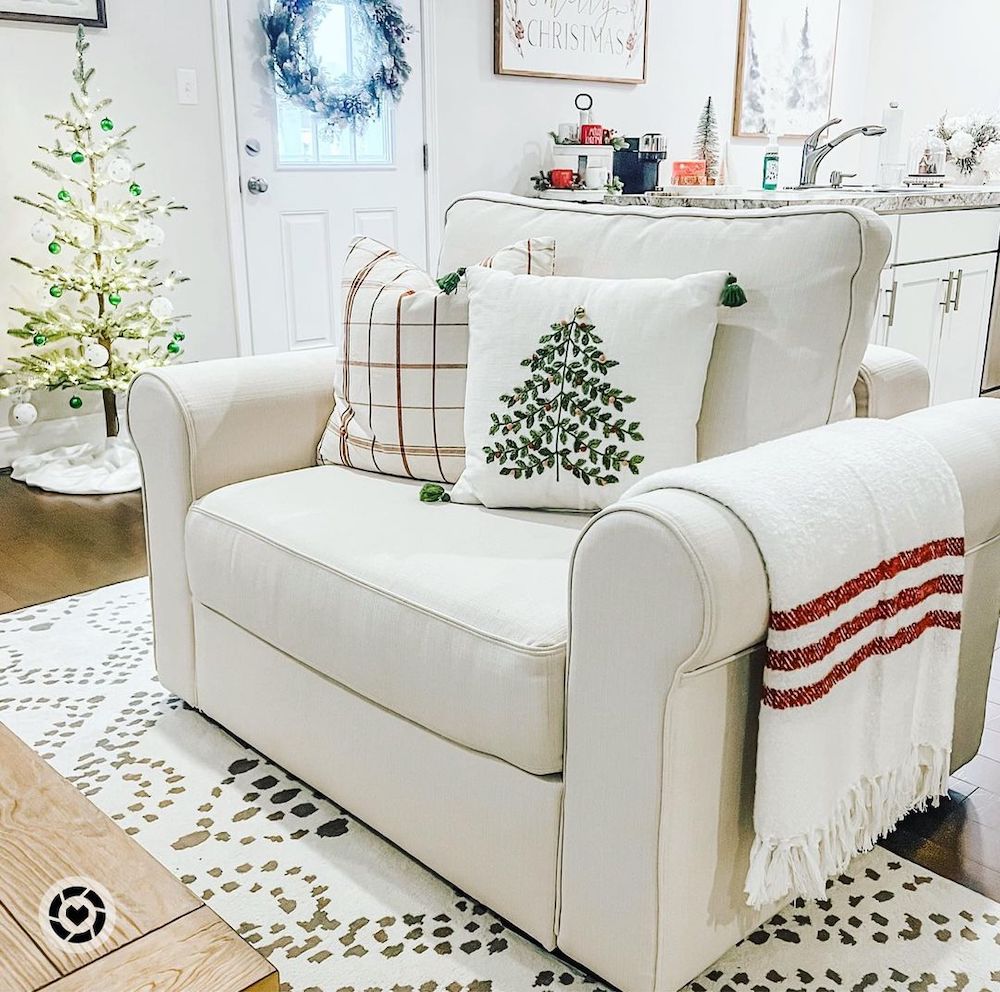 Use the roomiest chair you can have in the space. In this chair, there is plenty of room to keep a few books next to you in the chair.
Style it with Pops of Red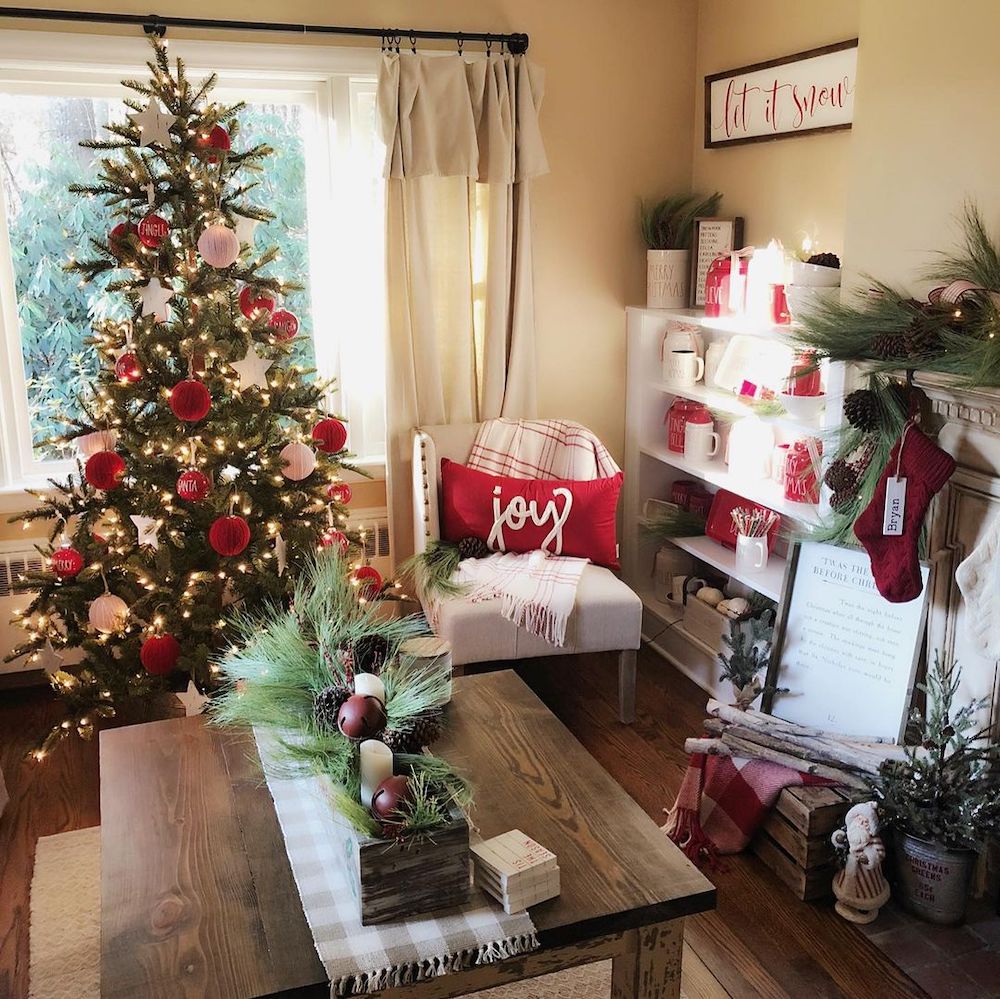 Create this cozy space surrounded by pops of bright red color.
Surround your Space with the Right Images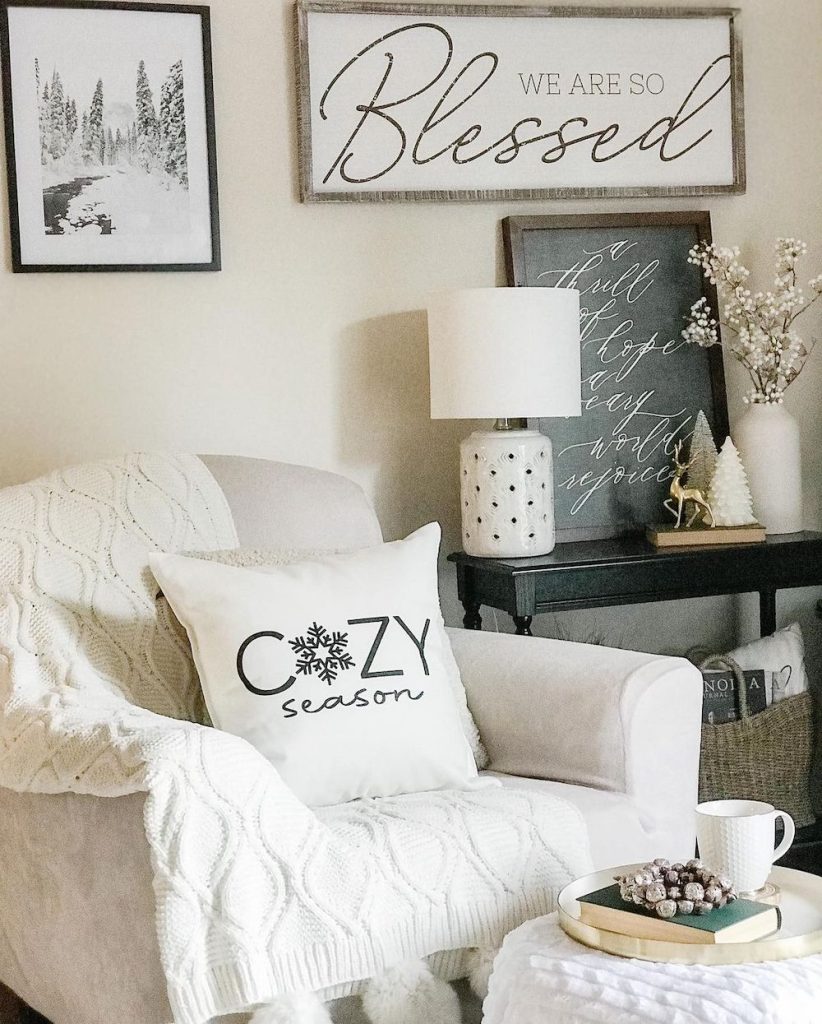 Hang textual Christmas wall art and images of winter scenes. And keep a basket full of your favorite coffee table and reading books.
Keep a Stool Handy – Christmas Reading Nooks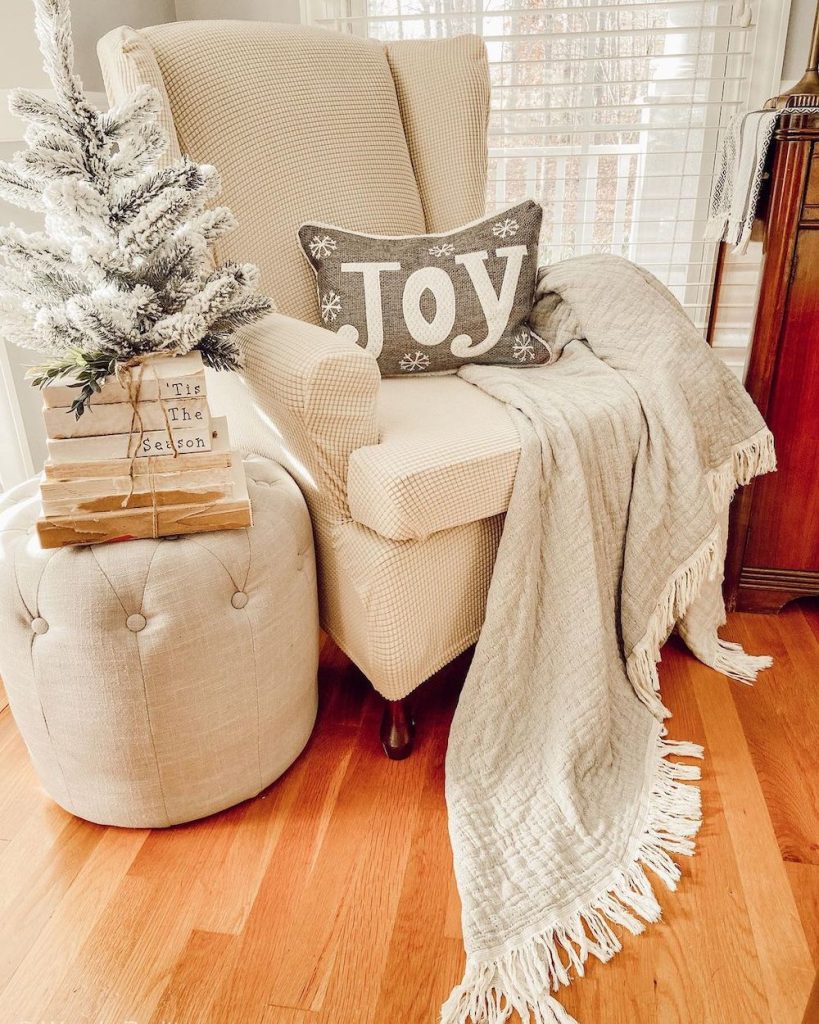 Keep a footstool handy. Use this stool as a side table or a footstool.
Paint Your Walls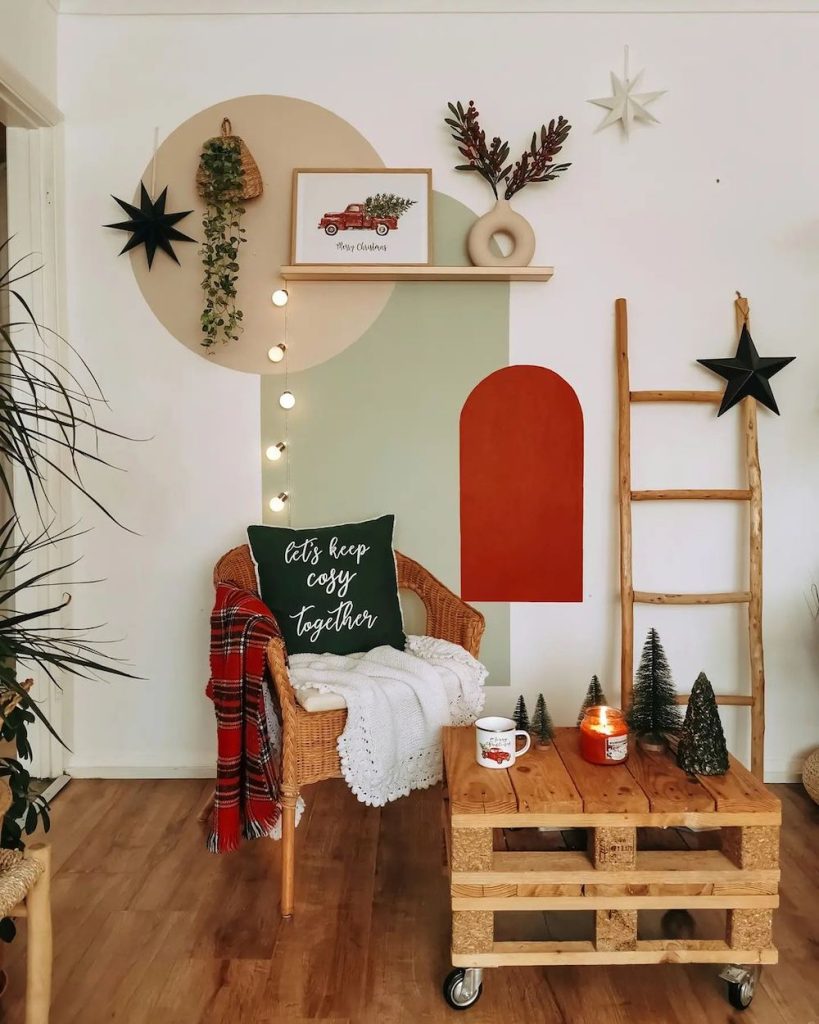 Give those walls a special paint job. In this design, the designer uses a mix of three designs.
Design it in French Country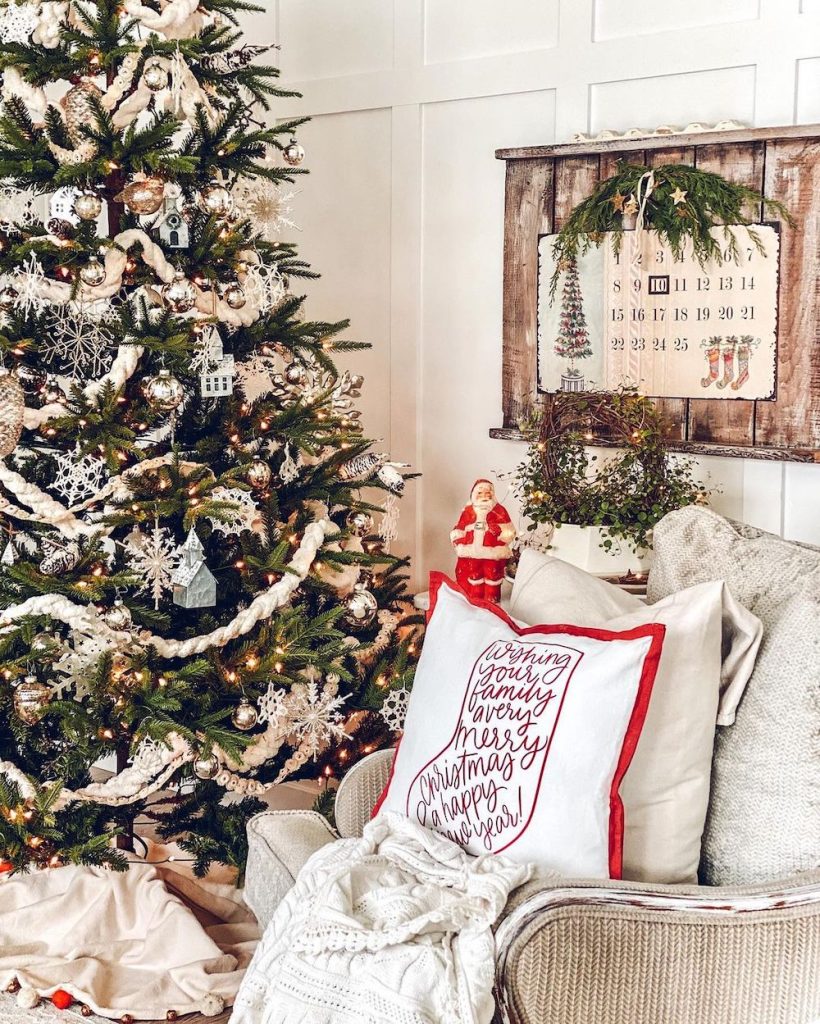 Give a French Country style with vintage accessories in beige and creams. So cozy and warm.
Style it by the Fireplace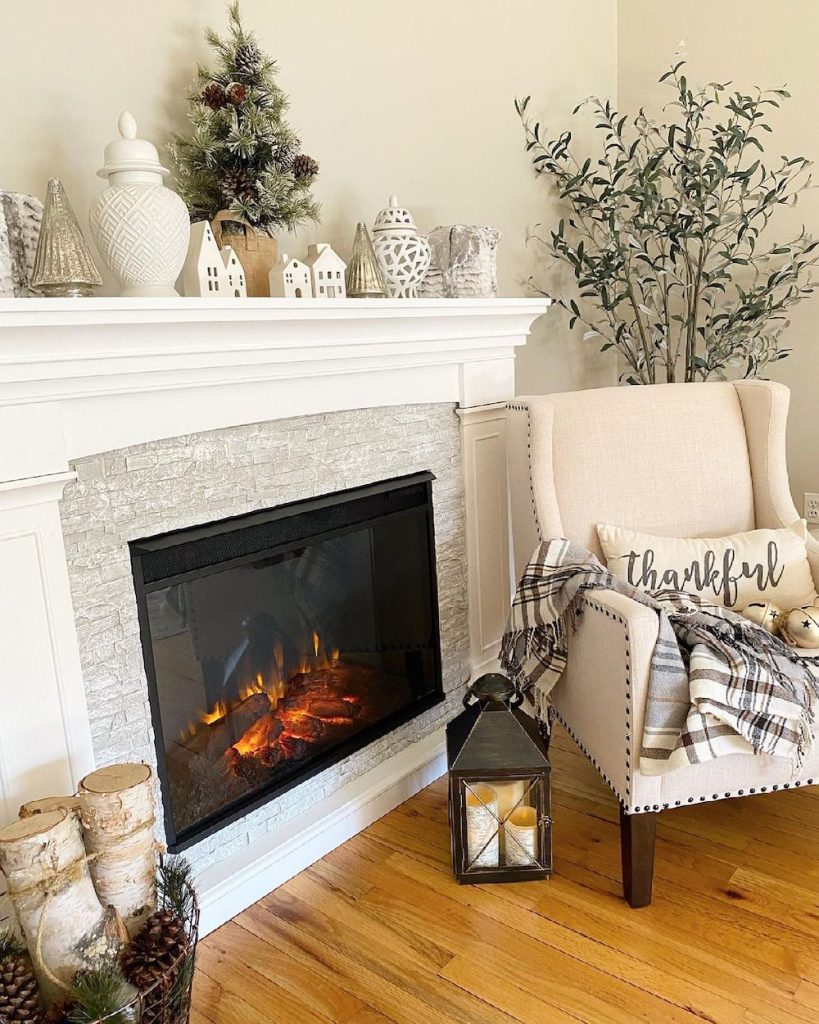 There is no better place to stay warm than by the fireplace. Add a small lantern filled with candles to ramp up the coziness.
Light it Up – Christmas Reading Nooks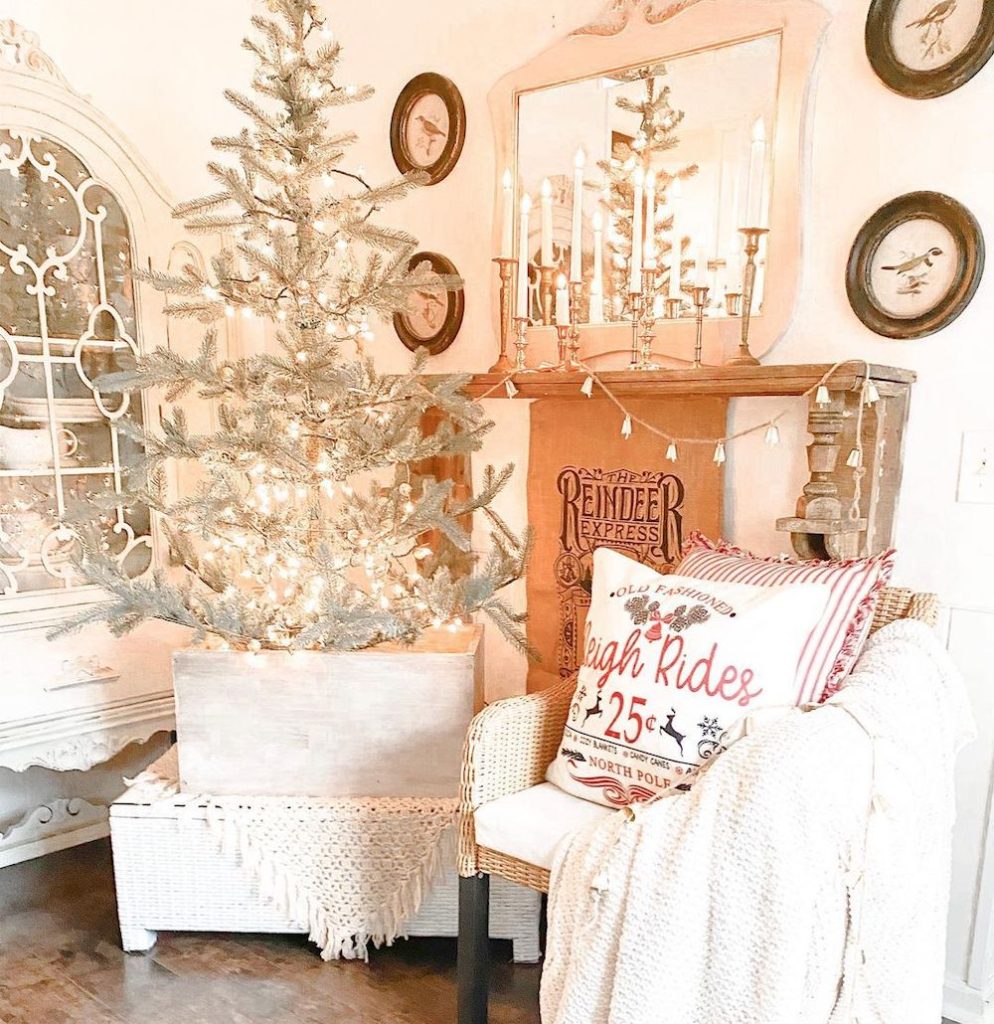 Illuminate your reading nook with a string of lights, candles, and a tree full of holiday lights.
Style it in White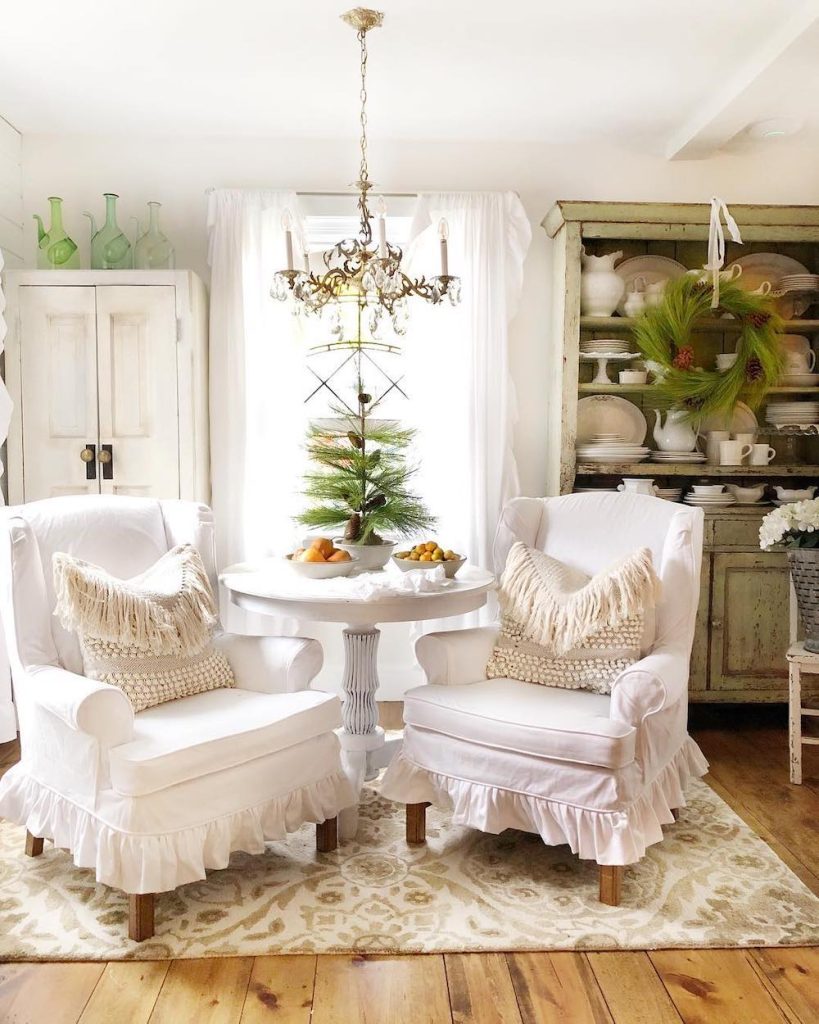 Stick to neutral colors such as white, beige, and creams.
Create a Space Near the Stairway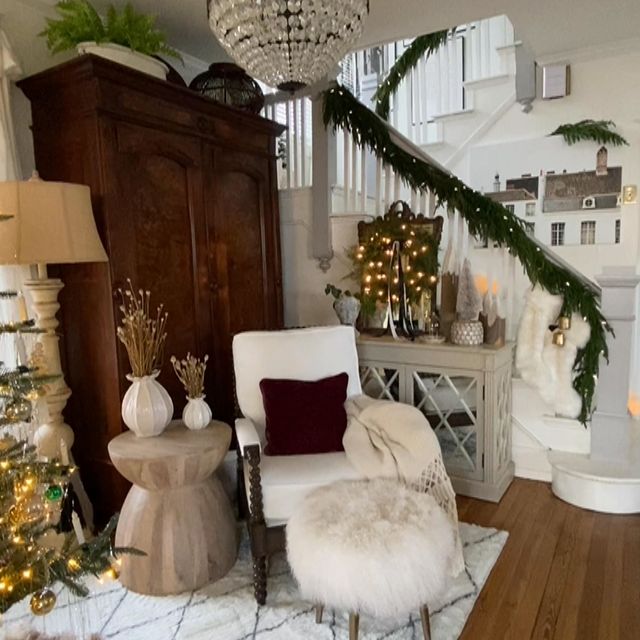 Style a reading space at the end of the stairway. Add a faux fur covered stool for stretching out.
Wish Them Holiday Greetings – Christmas Reading Nooks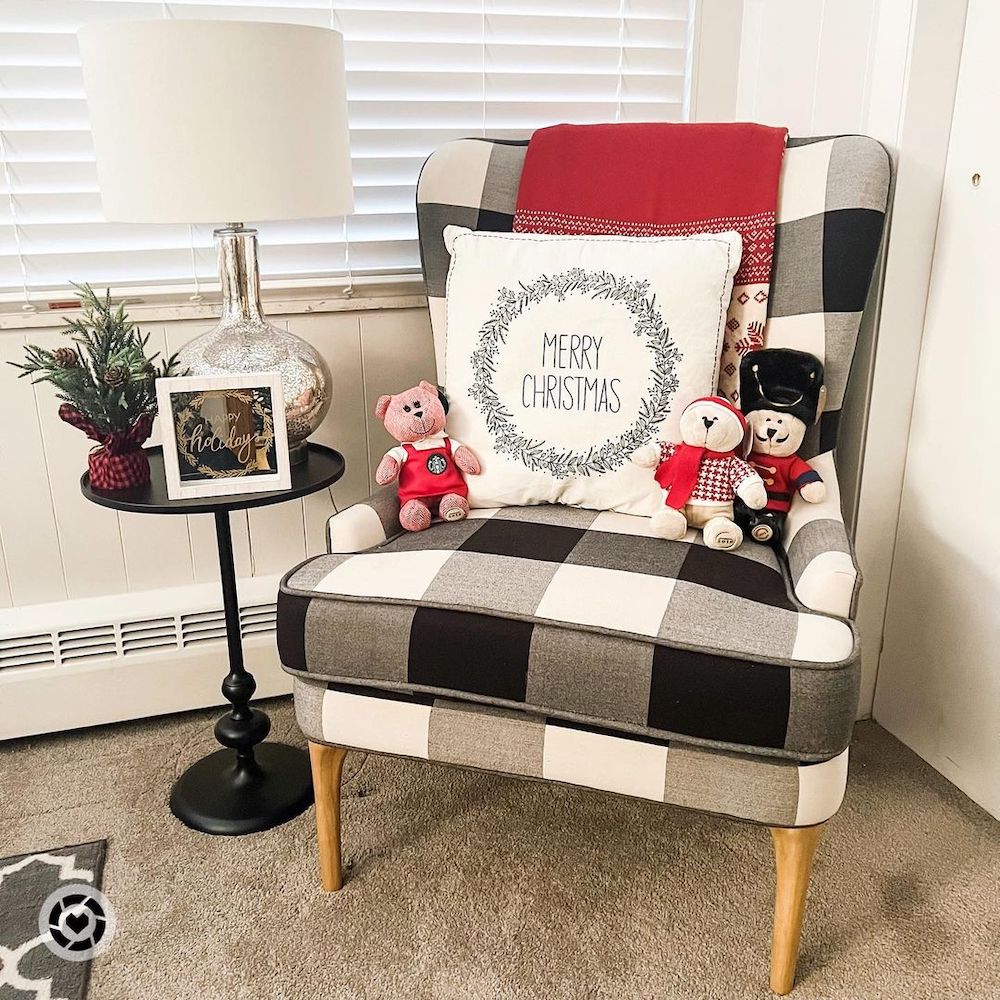 Display holiday greetings with throw pillows and framed art.
Here are a few comfy chairs to use when creating the perfect nook for reading and lounging:

In Conclusion
This ends our list of Christmas reading nooks for a place to relax and unwind. We hope you are inspired by our list of ideas. Style your best reading space this holiday season with one of our ideas.
For additional Christmas decor inspiration, be sure to check out our other posts.
Reach out to us with any questions. We are always ready to help you out. Thank you for stopping by our blog.
Wishing you a blessed Christmas this year!
Mary
Pin this for Later: