Plant stands for indoor houseplants with a coastal style. While you are styling your home don't overlook your houseplants. Bring the coastal style to your plants with the same colors you decorate your home with. Stands that hold your houseplants are not only functional but beautiful. Keep your plants cozy and protected inside a plant stand. In fact, plant containers and plant stands give your houseplants a finished look. Of course, containers also easily add style to your home. Protect your floors by keeping plants inside a planter or plant stand.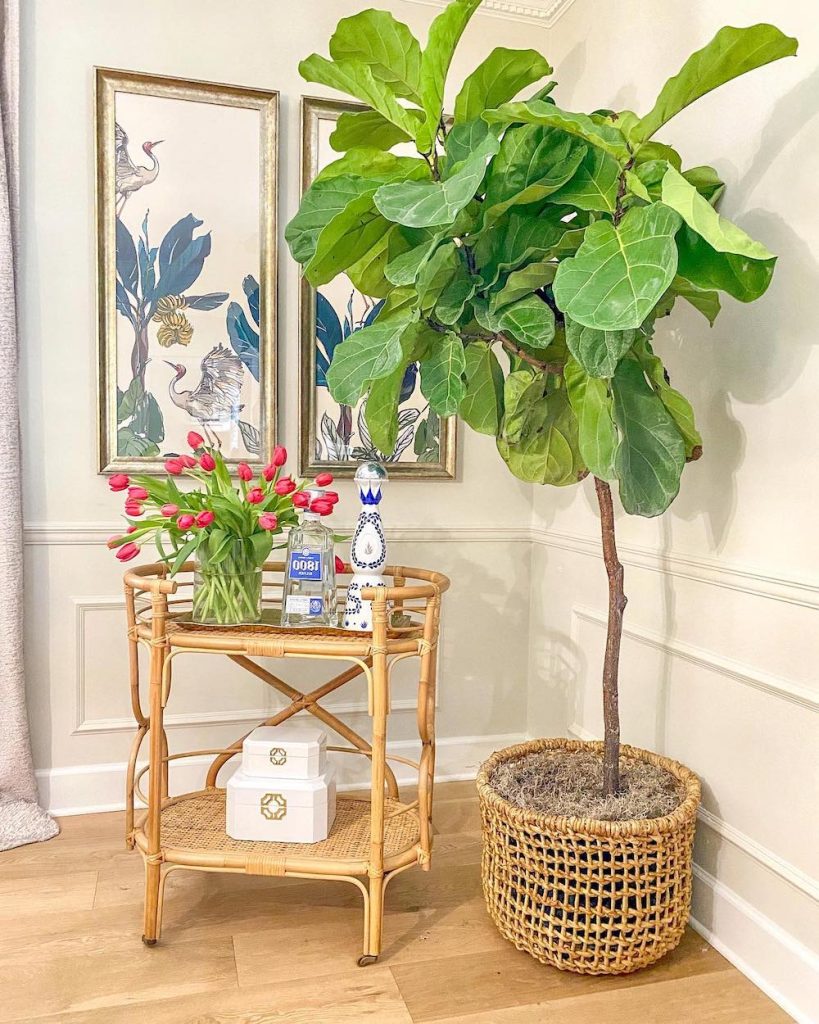 In this post, we are sharing beautiful plant stands for the coastal home. Bring the laid-back style of plant stands inside your home. As shown in the image above, the designer continued the coastal style by using a rattan planter. Add the warmth of rattan and coastal style to your plants with a stylish plant stand. And conceal the unattractive look of dull plastic containers.
Protect Plants – Plant Stands for Indoor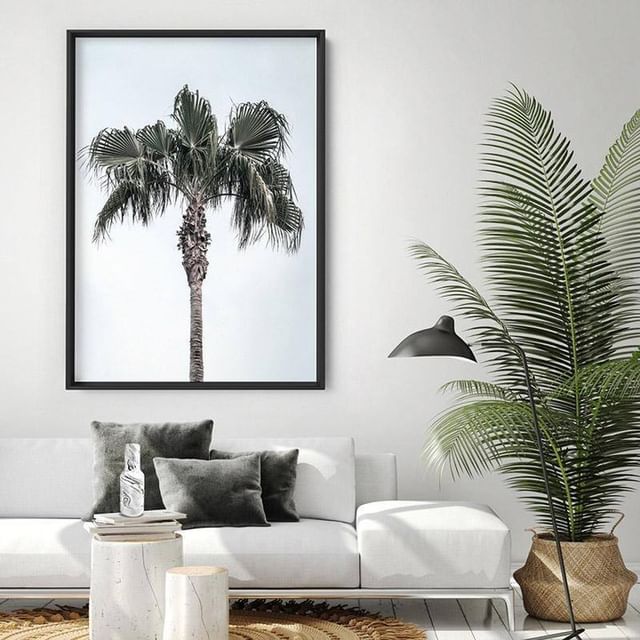 By using planters and plant stands, you help your houseplants thrive. Not only are planters and plant stands attractive, but they help keep plants healthy. Keep plant soil from washing or spilling out of the container by using a stand. Plants that lose soil, eventually expose their roots. When plant roots are exposed, they can dry out and become weaker and vulnerable to disease or damage. This is similar to soil erosion in an outdoor garden. Plants thrive when their roots are covered with soil and remain moist and healthy.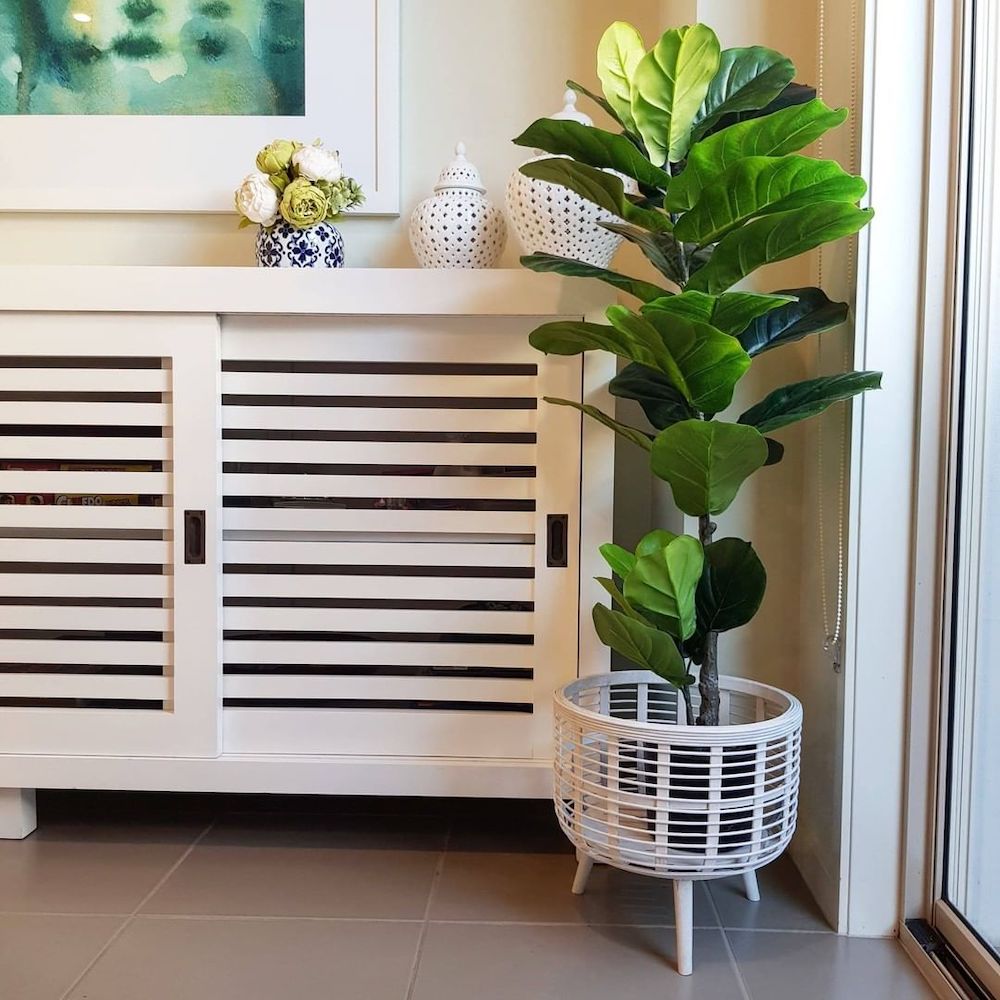 Another consideration is that a container protects the plant's root system from damage and exposure to the air. Ensure that houseplants stay hydrated after being watered when inside of a stand. Retain soil moisture and prevent soil from drying out with the use of a planter or plant stand. Protect your indoor floor from damage with a plant stand.
Plant Stands for Houseplants
Integrate coastal-styled plant stands for indoors with our picks of plant stands. Include the coastal look for your houseplants. Take a look at our plant stands for houseplants.

Select any of these plant stands for your home or home office. Each plant stand was selected for its causal coastal boho style which can easily fit a coastal design as well. Style your home with the warmth and casual look of coastal. Share with us what you think about these stands, we'd love to know.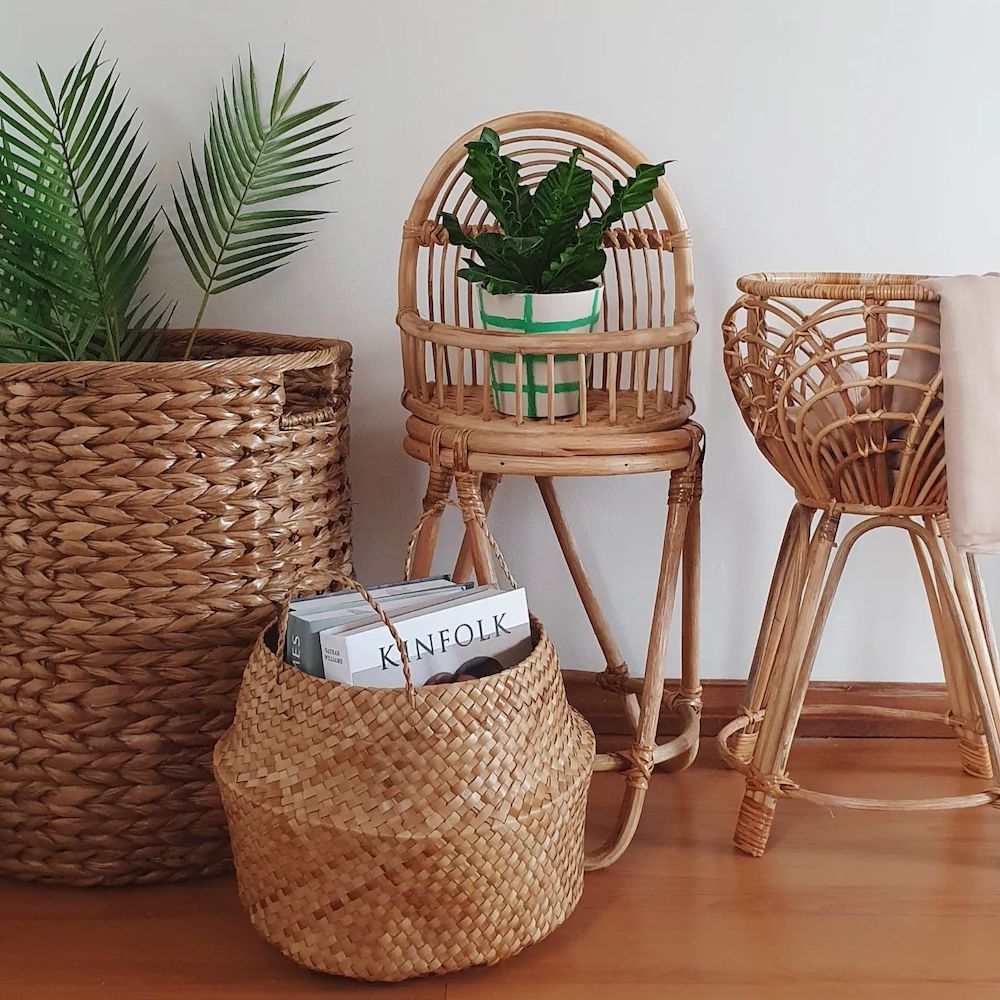 This is the end of our plant stands list for the home. Do you have a favorite stand that you love? If so, we'd love to hear about it. Share with us your thoughts as we always love hearing from our readers. Let us know in the comments below. Hopefully, you've found a plant stand for indoors that you love.
Enjoy our other home decor related posts for additional ideas.
Rattan Plant Stands We Adore
Air Purifying Plants for the home
Open Frame headboards you'll love
Coastal Beds for dreamy nights
Rattan mirrors for the Coastal home
Coastal White Sofas
Thank you for stopping by to read our blog at Finding Sea Turtles. Reach out to us with any questions. We are always ready to help you out.
Mary
Pin this for Later: