Ready for some houseplant decor ideas for the home? Decorate with houseplants in every room throughout the home. They easily fit into every decor style. Some houseplants are easier to care for than others. The benefits of plants are many. For starters, healthy plants are attractive on their own. Plants give a natural, visual appeal to the home. They singlehandedly enhance the surrounding environment.
Feel a little low today? Take a look at a plant. Plants are mood lifters. Just as nature makes us feel good, so do houseplants. They have the ability to uplift our spirits and help improve our mood. Take a walk outdoors in a park or down a trail as many of us do at the first sight of the Spring season, a joyous feeling. Indoor plants give instant appeal to your decor style.
Improve Indoor Air Quality
Keep the indoor air cleaner with air purifying houseplants. Many indoor houseplants are known to improve indoor air quality and are listed in the NASA study.  In addition to this, these NASA-tested plants are known to remove some toxins from the air.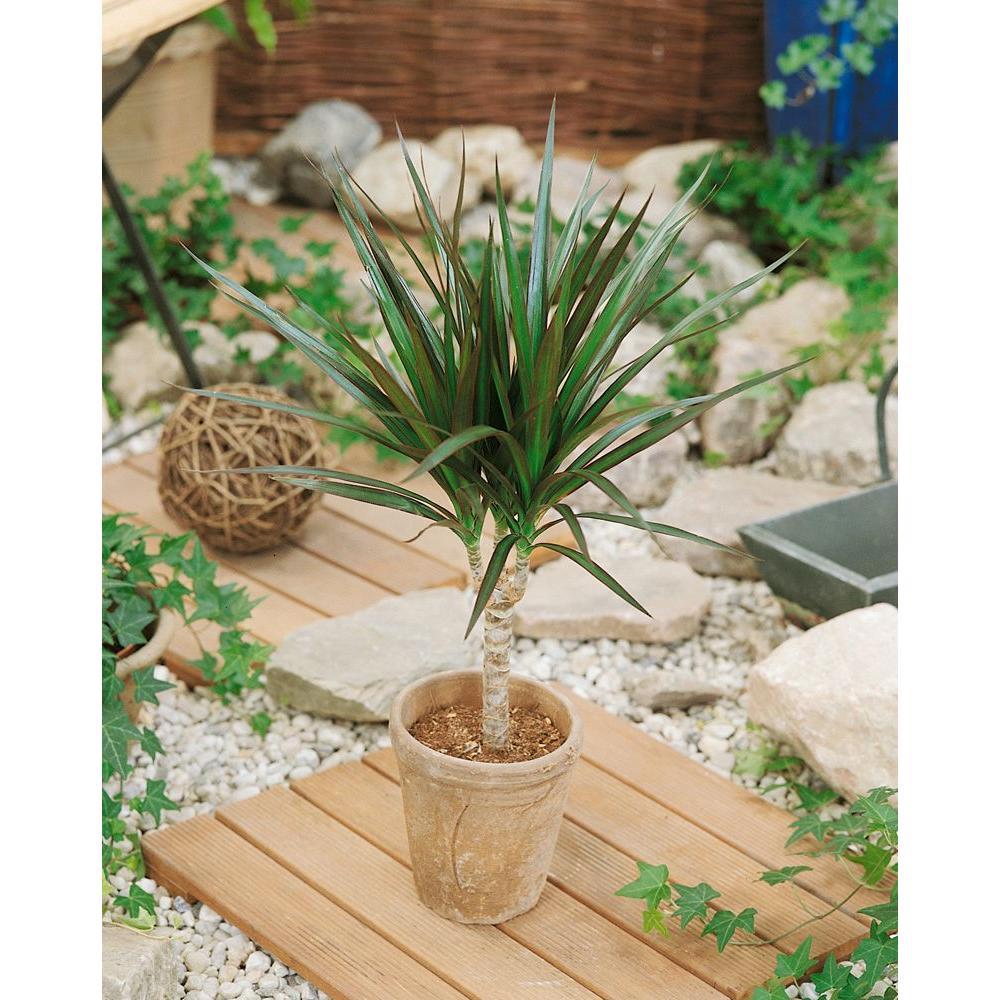 Some houseplants are easier to care for than others. If you worry about plants being troublesome to keep healthy and thriving, there are plants that have low care needs. Do a little research on lighting and water requirements for plants. Then determine the best indoor plant choices for your home environment. And remember that even the most seasoned gardeners lose plants indoors and outdoors for a variety of reasons. Sometimes plants do not survive the season. The important thing is to take note of what worked and what didn't work when you had success with a plant. If you failed, try again. Don't give up. Keep a garden journal as many gardeners do. Document what steps are helpful for each houseplant and what wasn't helpful. Refer to your garden journal the next time you bring home a houseplant.
Add indoor plants for a pop of green color. Bring any indoor home space to life with houseplants. In today's post, we are sharing houseplant decor ideas for the home. You'll see how houseplants can really transform a home into a comfortable living space.
Live in a Green Home – Houseplant Decor Ideas
Houseplants are available in many varieties, styles, and sizes. Some grow straight up known as an upright position. Other plants grow downward or in a trailing position where the plants spread out in a horizontal manner. Plants can also attach themselves to a surface and grow upward or climb. These types of plants are known as vines or climbers. There are plants for every place in your home.
Take a look at our houseplant decor ideas. Be sure to let us know what your thoughts are.
Mix a Little Green with a Lot of Blues – Houseplant Decor Ideas
Decorate your blue home space with a little green. Use both green objects and some plant greenery. Monstera on the top shelf and perhaps a Rosemary plant on the bottom of the console table. A well-blended and inviting entryway.    
Bring the Outdoors Inside
A well-thought-out workspace, this Studio provides many opportunities to support plant life. From above the arched built-in bench to the bench itself, plants thrive in this well-lighted studio space. In the far left white container, an Alocasia plant sits happily on the floor.
Grow Greenery to Enhance the Surrounding Space
Display indoor plants near coastal objects on the bookshelf. The Epipremnum aureum Pothos, perhaps a Pearl and Jade Pothos variety, stands out among the whites, creams, and beiges.
Improve Air Quality in the Bedroom
Sleep soundly on a bed of organic textured bedding with houseplants nearby. The delicate fronds of the Maidenhair Fern grace one side of the bed. And a palm plant, possibly a Majesty Palm with upward arching fronds gives this space its casual, relaxed feel. Perfect for dreamy nights.
Stash your Items of Comfort on the Bookcase – Houseplant Decor Ideas
Open bookshelves are a great place to grow indoor plants along with other items of home comfort. Two pothos ivy plants and a snake plant all provide for a comfortable home.
Show your Nautical Love
Home of white, navy, and stripes, so very nautical. We love the mixing of navy and white in this home space. Bring the nautical stripes to the palm plant container to continue the nautical theme. The plant is perhaps a Majesty Palm. 
Make it Stand Out Against a Board and Batten Accent Wall
Highlight your bedroom with a Fiddle Leaf Fig tree. The rattan headboard, jute rug, textured bedding, and fig tree all add to the organic look of this room.   
Go for Drama in the Entryway
Create entryway drama with artwork, an incredible timber bench, and a Bird of Paradise plant. Blue and white tile inlay replaces the need for an entryway rug. A stunning entryway that guests will never forget.
Work Smarter with Plants in the Home Office
Get even more creative with plants in the home office space. An office space painted in soft blues with cream-colored fabrics is conducive to high productivity. Use a corner of your home office for a low light indoor plant such as this Dracaena marginata, also known as a dragon tree. Beautiful with a high ceiling area and less space in width.   
Keep Order in the Mudroom – Houseplant Decor Ideas
Stay organized in high traffic areas such as the mudroom. Love the abundance of space this mudroom has for boots, jackets, umbrellas, and more. Basket covered plants are protected from any damage.
Style it Simple with an Aglaonemas Plant
Go for simple and neutral styling. This boho coastal-inspired bedroom with rattan mirror and mini white-topped planter basket is basic simplicity. Such a perfect fit for this space. The houseplant is a Chinese Evergreen plant, maybe the Silverado variety. 
Grow it Tall
Bring the beauty of the outdoors in with a Ficus fig tree. A perfect spot in this dining room full of natural light. The ficus trees are easy to care for. 
Bring the Breezy Look of Palm Trees Indoors
Palm trees always bring the tropics style to your home. In this styling, combine the beach with the palm tree for a tropical look.
Share your Love of Ocean Life
Display your favorite images and objects of Ocean Life in an entryway. Pop a Maidenhair Fern right in the center of the oceanic objects for your guests to enjoy. A set of glass bottles and a pair of Japanese fishing sea floats provide minimal color to this coastal entryway. We love all the coastal colors of this style.
Give it Lots of Light – Houseplant Decor Ideas
In this simple foyer styling, a built-in shelf supports a small indoor ivy plant.
Banish Bare Walls with Indoor Plants
As an alternative to artwork covering your walls, select indoor plants. With macrame plant hangers it is a cinch to display beautiful houseplants throughout your home. There are two options for covering your walls. Go with either artwork or for a greener look, choose indoor plants.

Group Your Plants Together – Houseplant Decor Ideas
Create a cluster of similar type indoor plants such as these snake plants. Keep the same theme going throughout the home for a cohesive look.
This ends our houseplant decor ideas post. Do you have an indoor plant that you love in your home? If you do, we'd love to hear about it in the comments below. We hope you found some helpful tips for adding indoor plants to your decor.
Enjoy our other home decor related posts for additional ideas.
Best Rattan Pot Planters with Boho Style
Rattan Plant Stands We Adore
How to Grow Majesty Palm
Coastal Beds for Dreamy Nights
Coastal White Sofas for Beach Homes
Console Tables with Seaside Style
31 Coastal Table Lamps We Love
Thank you for reading our blog at Finding Sea Turtles. Reach out to us with any questions. We are always ready to help you out.
Mary 
Pin this for Later: