Brass picture lights for the best artwork view. Bring out the artwork's beauty, color, and details with the right light fixture. Display your artwork with a picture light above so that it appears impressive. Picture lights are available in many different finishes. You can find lights in gold, brass, nickel, silver, black, and more finishes. We share picture lights in a brass finish in today's post.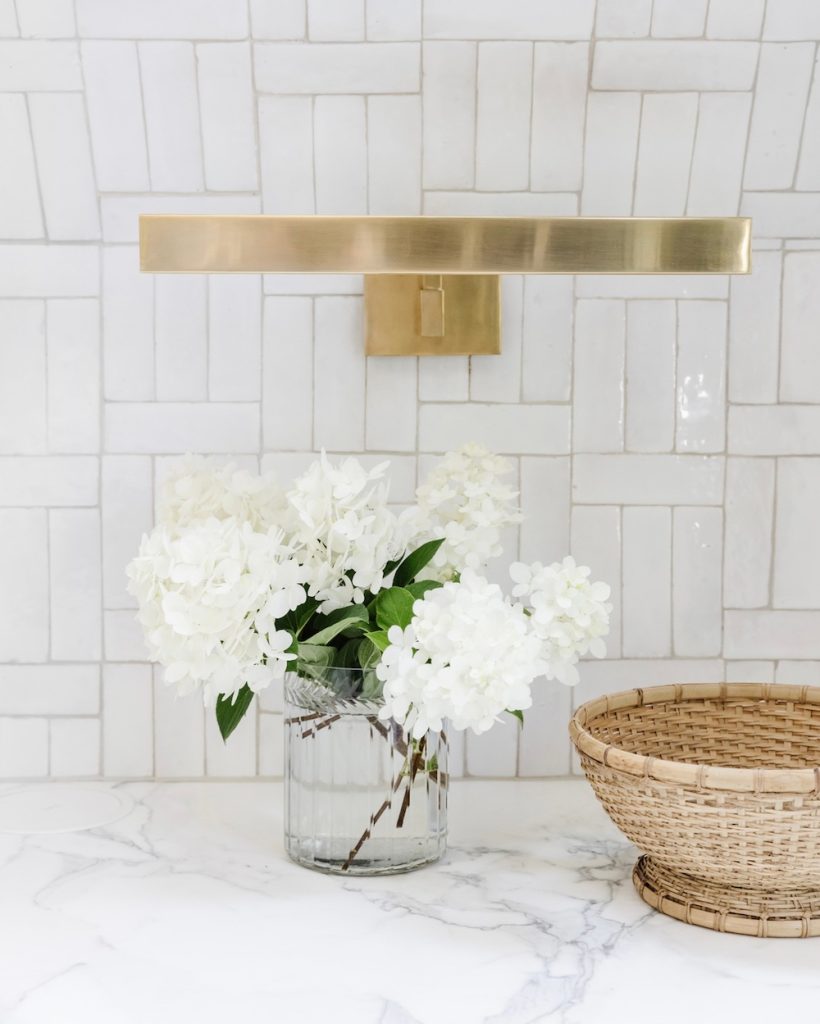 Make your artwork the focal point in any room using a picture light. Mount a picture light on a wall or the picture frame itself. Picture lights installed directly on a picture frame are more desirable for those who move art from place to place. Some collectors move their work seasonally or from one holiday to another.
What are Picture Lights?
Picture lights are designed to distribute light evenly across a surface. They are direct lighting frequently used to illuminate and enhance artwork, paintings, and photographs. Although often used as picture lights, they can also illuminate other objects or areas. For instance, they can be used above a mirror, bookshelves, a window, and more in a home setting. A picture light can brighten a menu board or chalkboard in a restaurant setting. The light is typically adjustable and swivels downward. 
Referred to as swan neck (gooseneck) lights because they extend outward to redirect light below them. These lights have many finishes in various styles, shapes, and sizes. There are traditional and more modern styles that will suit your decor. Most importantly, picture lights emit a light source to your artwork directly. This beam of light creates a focal point in your home.
Lighting Options – Brass Picture Lights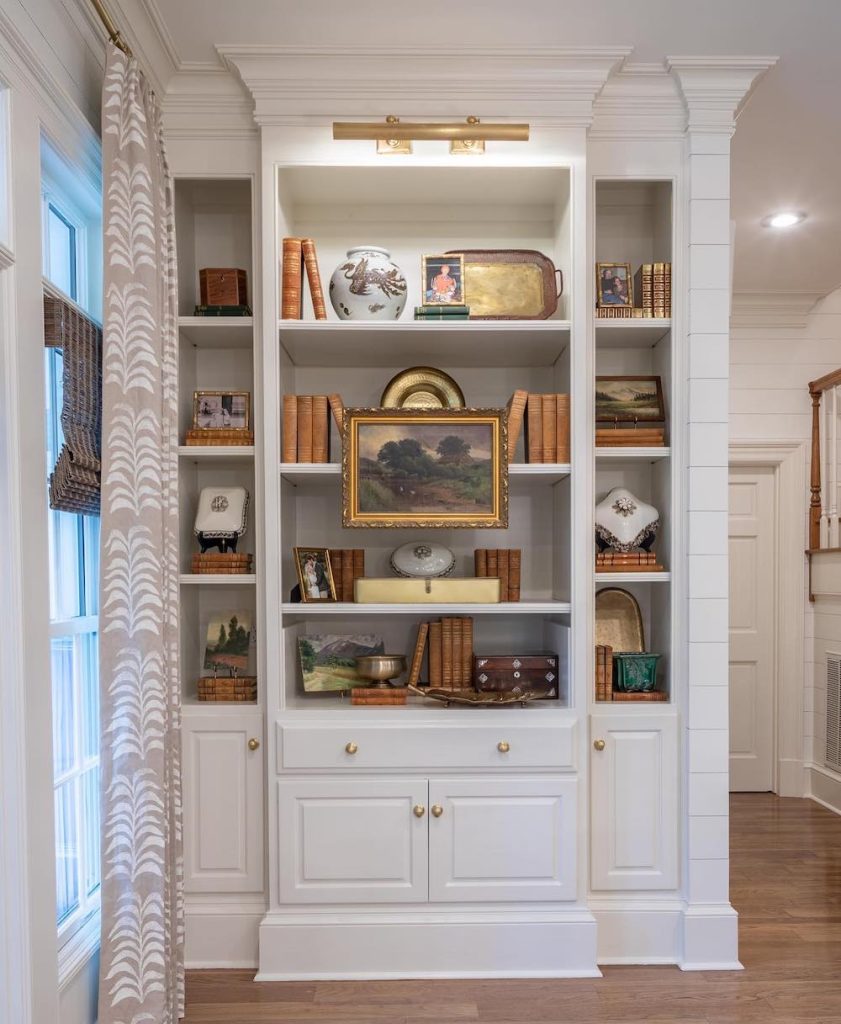 The best lighting for viewing artwork is natural light. Color rendering in art is the ability of light to reveal the artwork's color accurately rather than a reference source. Measured in kelvins (K) – color temperature is a light source's perceived warmth or coolness. Natural light gives the best accurate color rendering. Natural light can be filtered and altered indoors using curtains or window shades to enhance art lighting.
The next best lighting for displaying art is LED lights. Some halogen light bulbs radiate heat. Heat can damage artwork, especially older works of art. LED bulbs have 80 percent less heat than halogen. LED bulbs are by far less harmful to artwork than other bulbs.
The best lighting for wall art and artwork is LED light bulbs. Safe and considered the least harmful light source for art. LED bulbs are energy-efficient and available in many colors. Most important of all is there is no UV or ultraviolet light that is emitted from LED lights. This eliminates the risk of UV damage to the wall art. The illumination of art has been simplified by using LED lights.
Usually, artists create their art under natural lighting conditions. Natural sunlight is the best way to light art. It provides an accurate color rendition of the art. During evening hours, LED lighting is the best when viewing art in a gallery or your home. LED provides color accuracy and longevity as compared to regular lighting options. LED light sources ensure colors are illuminated correctly as the artist intended the piece to be viewed.
Install Picture Lights Correctly – Brass Picture Lights
Installing your picture light in the right spot is essential. Most picture lights have adjustable heads that swivel down so the light is on the art piece. Please take note. A narrower picture light is more essential than the artwork's picture frame. The picture light should never extend beyond the picture frame.
Position the light above the picture so that it is in the middle of the artwork. Hang the picture light between 6 to 7 inches above the picture frame. Hanging the light too close to the top edge of the frame may cast shadows on the artwork. The rule of thumb is that the picture light be hung 6 to 7 inches above the frame.
How bright should the picture light bulbs be? Well, LED bulbs are the best. LED bulbs give a clear, white, or warm white light ideal for artwork. The rule of thumb is to illuminate the artwork three times brighter than the remainder of the room. The idea is to make the artwork stand out and be the room's focal point.
Picture Light Benefits – Brass Picture Lights
There are many benefits to installing a picture light above your artwork. A picture light reveals the details of a painting, photograph, or artwork. Colors appear more vibrant under a picture light. Details of textures are more prominent in artwork under a picture light. A light source adds visual appeal by creating an ambiance. It draws your eyes to the artwork, creating the room's focal point.
Illuminating artwork enhances the work itself. Artwork is best seen with natural light; however, during later hours of the day, natural light diminishes. Picture lights aid in exhibiting artwork later in the day when natural light has diminished.
Sized Right
Determine the right size of picture light by measuring the artwork's width or frameless artwork. Exclude the frame in the measurement of the artwork. Portrait and landscape artwork have different guidelines to follow.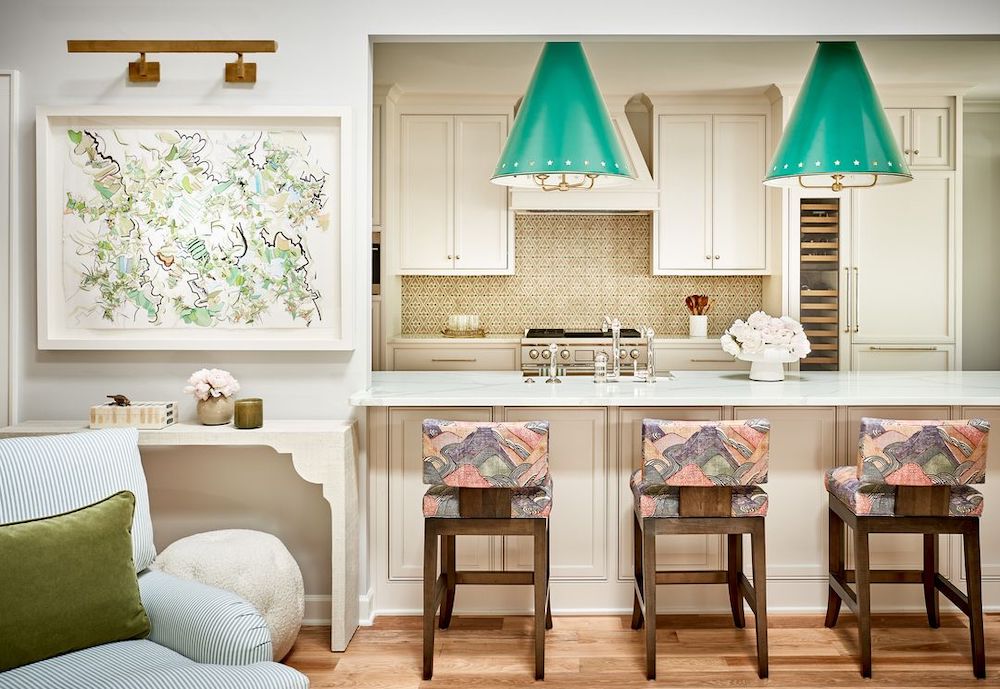 Select a picture light between ½ to ⅓ of a landscape picture. Again, do not include the frame measurements with the picture. In other words, a picture light should be at least a third to one-half of the width of the artwork you are illuminating. Placed above the landscape artwork is the picture light in the image above.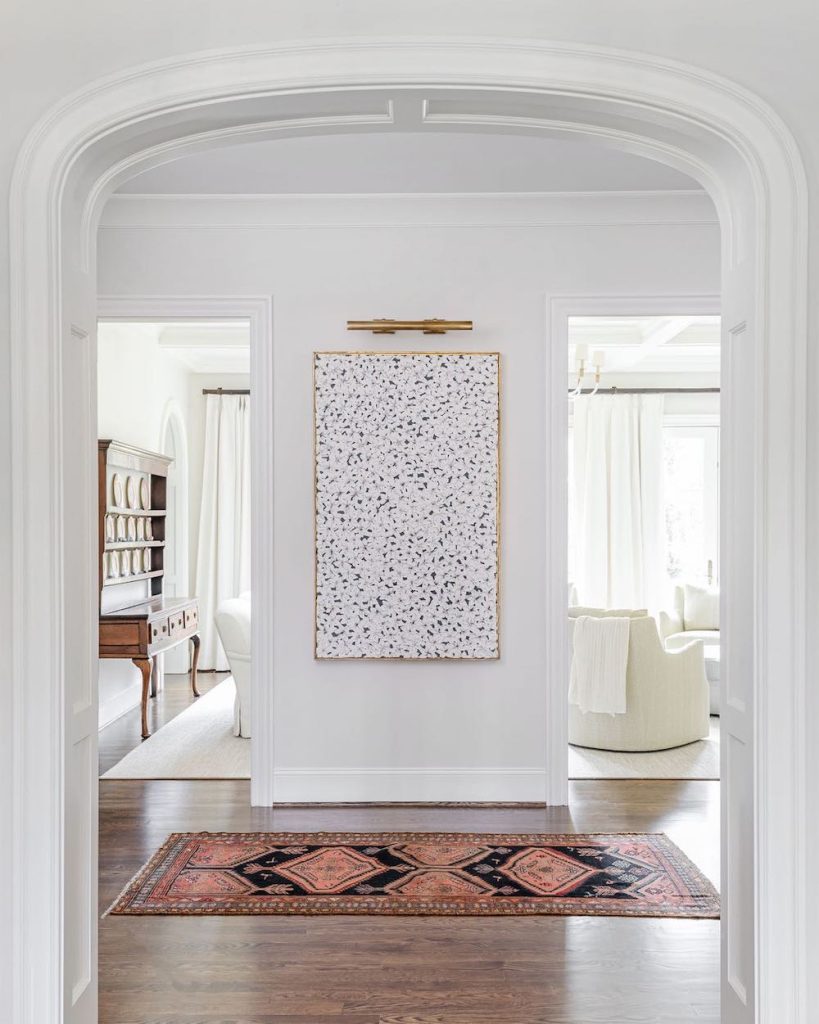 Select a picture light as close as possible to ½ of the picture width. Again, do not include the frame. You may need two picture lights rather than one for artwork with extra wide measurements. Mounted above the picture frame is a portrait-style artwork in the image above.
Alternatively, you can directly use a lighter floor light to your picture from below. Install adjustable wall spotlighting or ceiling spotlights as other options. Finally, there are floor and table lamps that offer directional lighting that might be able to illuminate the artwork.
Battery Operated Picture Lights

Powered by batteries, some LED picture lights can deliver up to 40 hours of light. Operated by a remote control device. LED picture lights powered by 3 type C batteries deliver between 80 to 120 hours of service. Lights powered by double A batteries tend to last fewer hours. The power range for double A batteries is between 18 to 24 hours.
Sunlight Damage to Paintings and Artwork
Paintings and artwork exposed to ultraviolet (UV) rays are damaged over time. Utilizing UV-proof glass on windows, UV filtering blinds, or installing UV film to cover windows will minimize the damage from the UV rays. Direct light exposure will accelerate damaging effects on the artwork. Fading, discoloration, and deterioration of artworks, photographs, paperwork, books, fabrics, documents, and other items occur due to direct sunlight.
Keep artwork displayed on an inner or inside wall. Display artwork in a hallway with no windows so light cannot stream indoors.
Our Picks for Brass Picture Lights
We move on to selecting brass picture lights for your artwork or bookshelves. Look at our selection of the best picture lights in a brass finish—a perfect accessory for creating a focal point of your room.
Be sure to share with us which lights for displaying artwork are your favorites. Let us know what you think.
Take a look at our other posts for home decor inspiration. Drop us a line below in the comment section. Let us know all about your favorite home decor projects for your house.
Enjoy our other home decor-related posts for additional ideas.
Decorate your home with these great ideas. Check out our other posts for the interior and exterior of your home. Try these posts for additional decorating ideas this season.

Floor Lamps
Farmhouse Table Lamps
Flush mount lights
Reading Lamps
Reach out to us with any questions. We love hearing from our readers. Thank you for dropping by and taking a look at our blog.
Mary
Pin this for Later: