Homemade cleaners for the frugal home. There are many reasons you want to make your own cleaners for household cleaning. Maybe you were unable to find the cleaning product that you usually use at your local grocery store. Or maybe you'd like control over the cleaning ingredients you use in cleaners. And you know that homemade cleaners aren't toxic as well as you'll use ingredients that you are comfortable with. And of course, if anyone in your family has allergies, you're careful not to use any strong chemicals that might aggravate anyone's allergies. Another important reason to make your own cleaner is that it is by far more affordable than store bought cleaning products. And a plus is that they are just as effective as store bought cleaning products.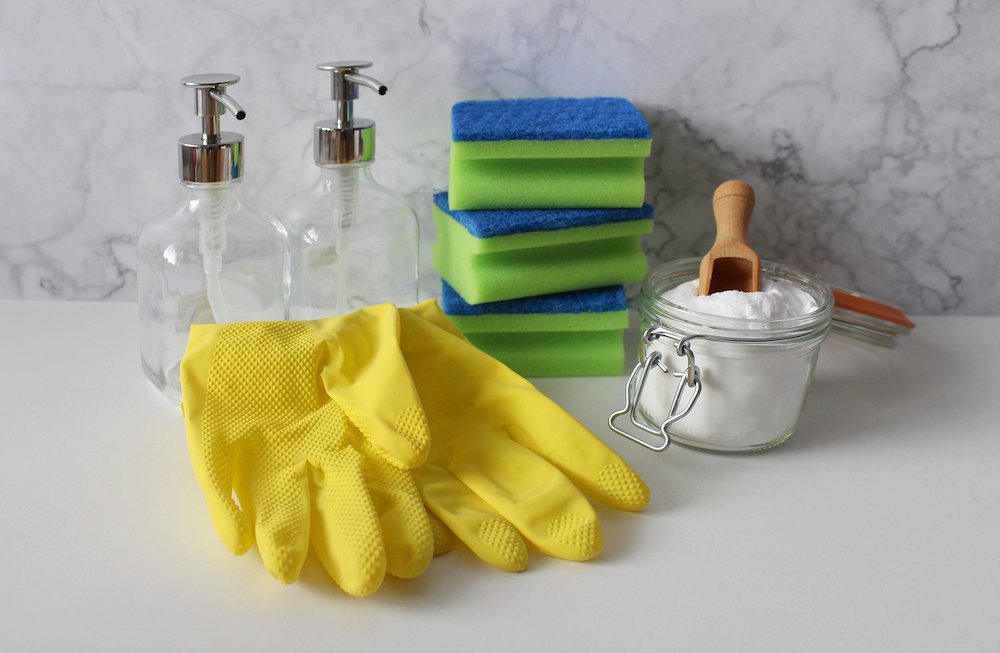 So, if you are ready to rid your home of those pricey toxic chemical cleaners we have a few tips to help you along. We've listed homemade cleaning solutions to make at home rather than use store bought cleaners. Take a look at these homemade cleaners for the frugal home.   
ALL PURPOSE CLEANERS FOR THE FRUGAL HOME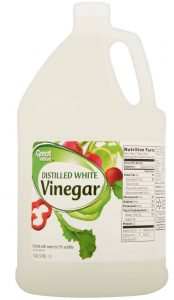 For a quick surface all purpose cleaner, mix vinegar with salt to clean dirty, gritty areas.
As a reminder, some ingredients should never be mixed with other ingredients. Never mix ammonia-based products with chlorine bleach products. Ammonia mixed with chlorine bleach produces toxic fumes that are dangerous. Double check that the ingredients you are using will not create a toxic reaction. And never use vinegar on granite surfaces as it will scratch the surface. 
All Purpose Cleaning Solution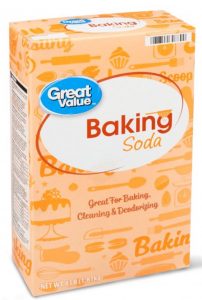 Dissolve 4 tablespoons of baking soda in 1 quart of warm water. Use a microfiber cloth dipped in baking soda water solution to clean surfaces. The solution cleans and deodorizes both kitchen and bathroom surfaces.
Tea Tree and Eucalyptus Scented All Purpose Cleaner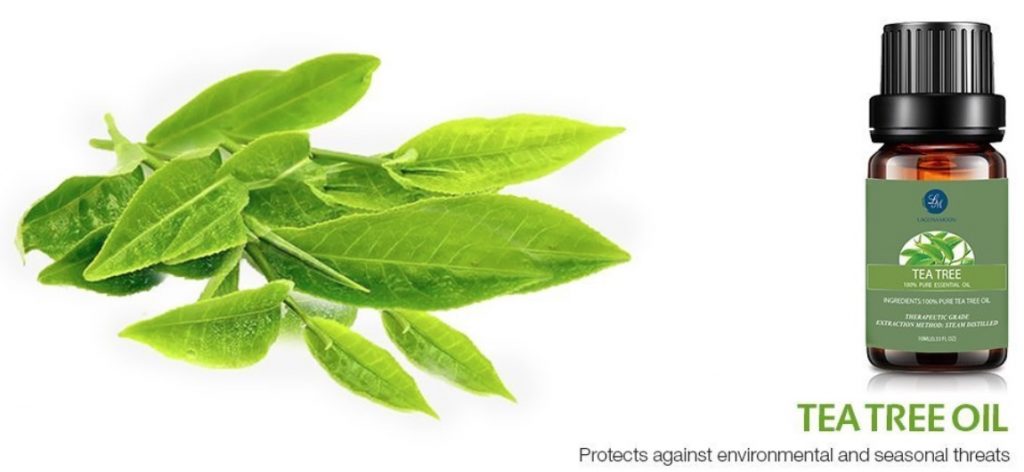 Add ½ cup of white vinegar to a spray bottle. Then add 2 tablespoons of baking soda in the spray bottle. Once the mixture is no longer fizzling, add 10 drops of tea tree and 10 drops of eucalyptus essential oils to the solution. Top off with water then screw the spray nozzle on. Shake the solution so that it is thoroughly mixed. Use the cleaner on non-granite countertops and surfaces for a fresher feeling home. Vinegar is mold inhibiting, odor eliminator, and grime fighter. 
Lemon and Vinegar All Purpose Cleaner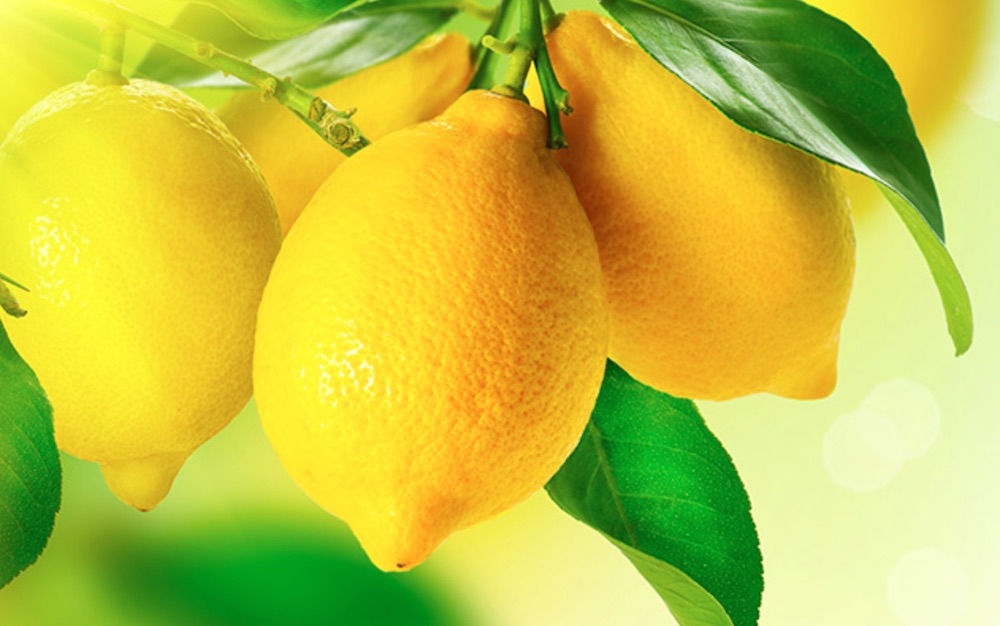 In a spray bottle, add one part distilled white vinegar to two parts of water and the juice from a lemon. Shake the bottle to mix the ingredients. Clean kitchen and bathroom surfaces as well as floors however, do not use on granite counters. For an added whitening boost, mix in some baking soda to whiten surfaces. Scrub the soiled areas and finish off with a thorough water rinse.  
Lemon adds a refreshing scent to your cleaning. Known for its ability to purify along with the burst of energy it provides.
Lemon Rosemary All Purpose Cleaner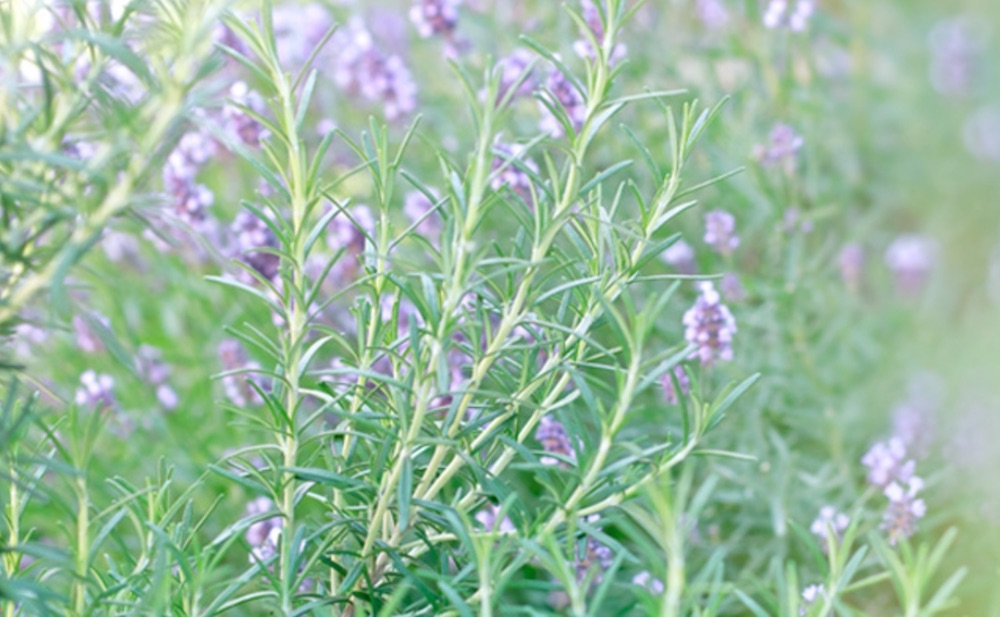 For a make ahead cleaner, add one part white vinegar to one part water in a spray bottle. Next add lemon rind and rosemary sprigs to the spray bottle. Shake the bottle then infuse the mixture for a week prior to using. Label your cleaning solution so that you can quickly identify the contents. After a week, you are ready to clean away.  
Rosemary is a fragrant, evergreen herb native to the Mediterranean. It has the ability to eliminate unpleasant odors from your home.
Tea Tree Lavender All Purpose Cleaner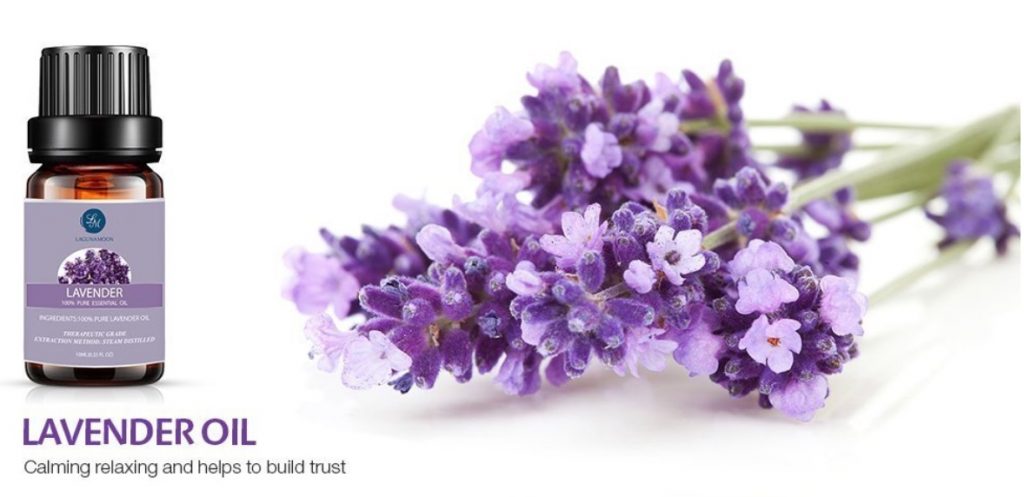 Mix ½ cup distilled white vinegar, ¾ cup hydrogen peroxide, and 1 teaspoon unscented liquid Castile soap in a spray bottle. Add 10 drops tea tree essential oil and 20 drops lavender essential oil. Then add 2 cups of water and shake to mix the ingredients. Use in kitchens, mud rooms, and bathrooms for a cleaner home.  
GREASE CLEANERS FOR THE FRUGAL HOME
Lemon Degreaser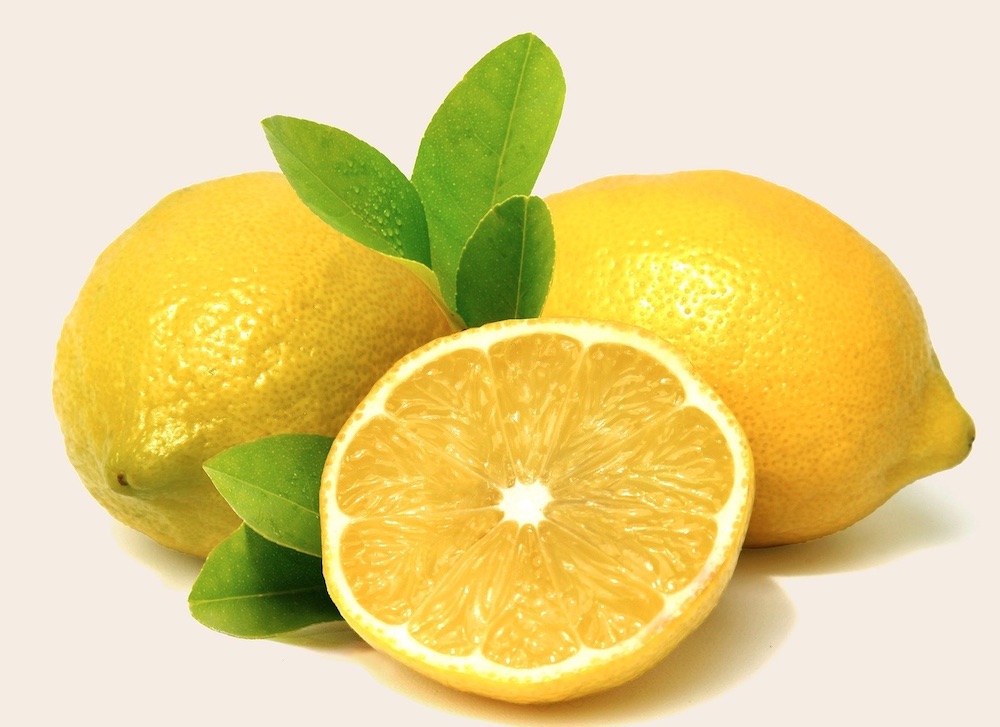 Mix 2 cups of water, 2 tablespoons of fresh squeezed lemon juice, ½ teaspoon Dr. Bronner's Castile Soap, 1 tablespoon of baking soda in a spray bottle. Shake the spray bottle well. Afterwards, spray on kitchen or bathroom surfaces and wipe the surface clean.  
Ammonia Based Grease Cleaner 
In a one gallon container, pour ½ cup of sudsy ammonia (ammonia with soap). Then fill the container with water to the top. Shake to mix ingredients well. Using a sponge, dip the sponge in the solution and clean the grease covered areas. This includes stoves, stove tops, and grates. The sponge will clean these grease covered areas then finish with a clean water rinse. 
For extra tough jobs, add a more sudsy ammonia. And this can be used on outdoor grills, grill grates, or wherever there is a grease problem.   
GLASS AND WINDOW CLEANERS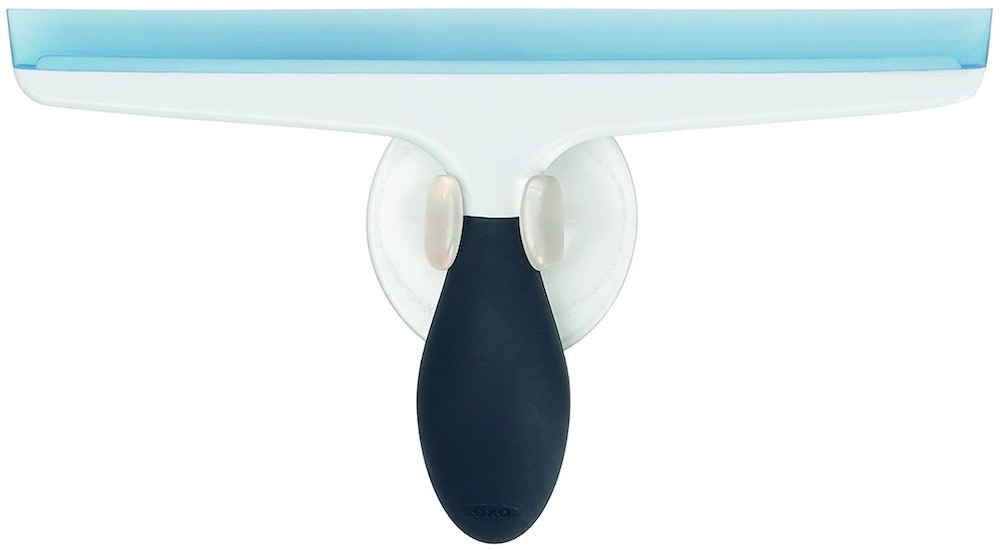 When possible, use a squeegee to clean windows and larger glass surfaces such as mirrors. A squeegee helps speed up the cleaning. Vinegar removes stains and odors. And essential oils not only add fragrance to your home they are antimicrobial that is they stop the growth of microorganisms.
Lemon Grapefruit Window Cleaner

Combine ½ cup white vinegar, 1 tablespoon cornstarch, and 2 cups water in a clean spray bottle. Add 5 drops of lemon essential oil and 5 drops grapefruit essential oil. After tightening the cap, shake the spray bottle so that the ingredients are well mixed. And you are ready to clean glass tops and windows.  
Peppermint Scented Glass Cleaner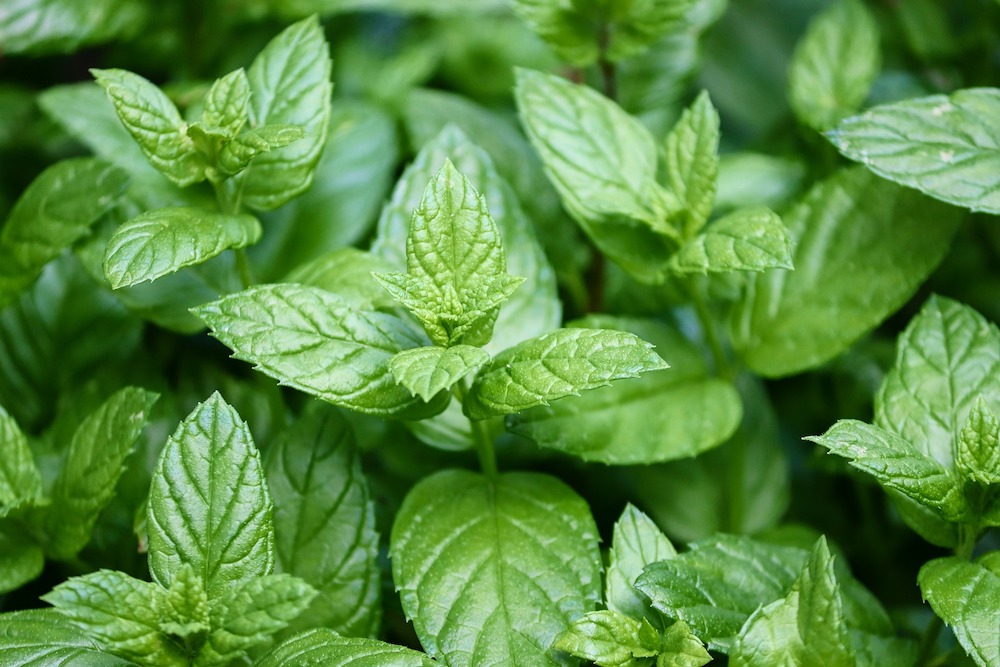 Pour 2 tablespoons white vinegar, 2 tablespoons rubbing alcohol, and 2 cups water in a clean spray bottle. Add 5 drops peppermint essential oil then shake the spray bottle to mix. Using a microfiber cloth, clean glass surfaces and windows. 
Orange Scented Glass Cleaner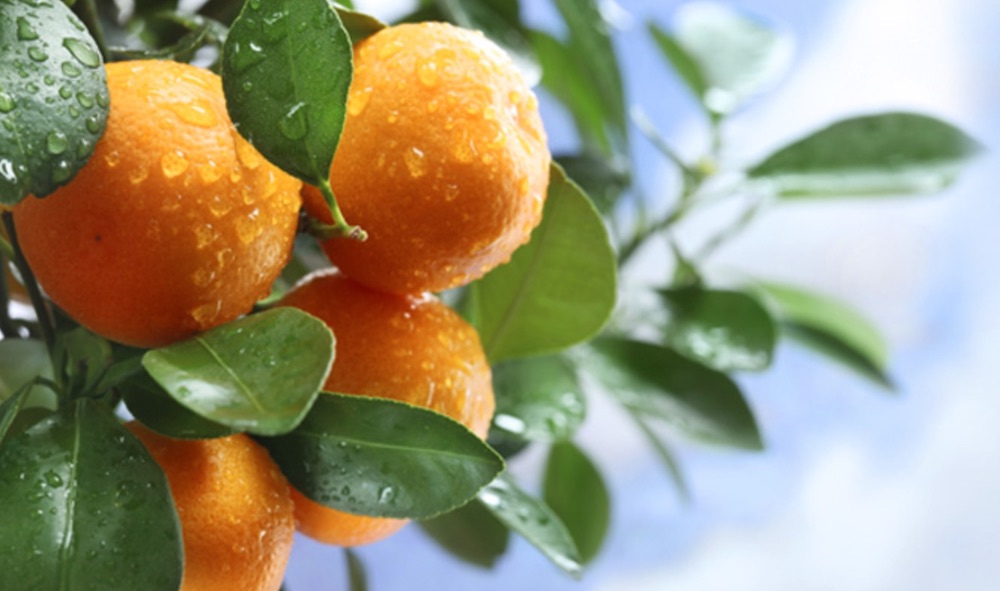 Mix ¼ cup rubbing alcohol (70% concentrate), ½ cup white or apple cider vinegar, and 2 cups water into a full size spray bottle. Next, add a drop or 2 of orange essential oil. And shake the spray bottle to mix the ingredients. Using a microfiber cloth, clean glass surfaces and windows with the spray solution. The orange essential oil provides an uplifting fragrance for your home. 
Vinegar and Dish Soap Glass Cleaner 
Add ¼ cup of distilled white vinegar, ½ teaspoon dish soap, and 2 cups of water to a spray bottle. Shake the ingredients to mix. Use on glass surfaces and windows.  
SCRUB CLEANERS FOR THE FRUGAL HOME 
Heavy Duty Scrub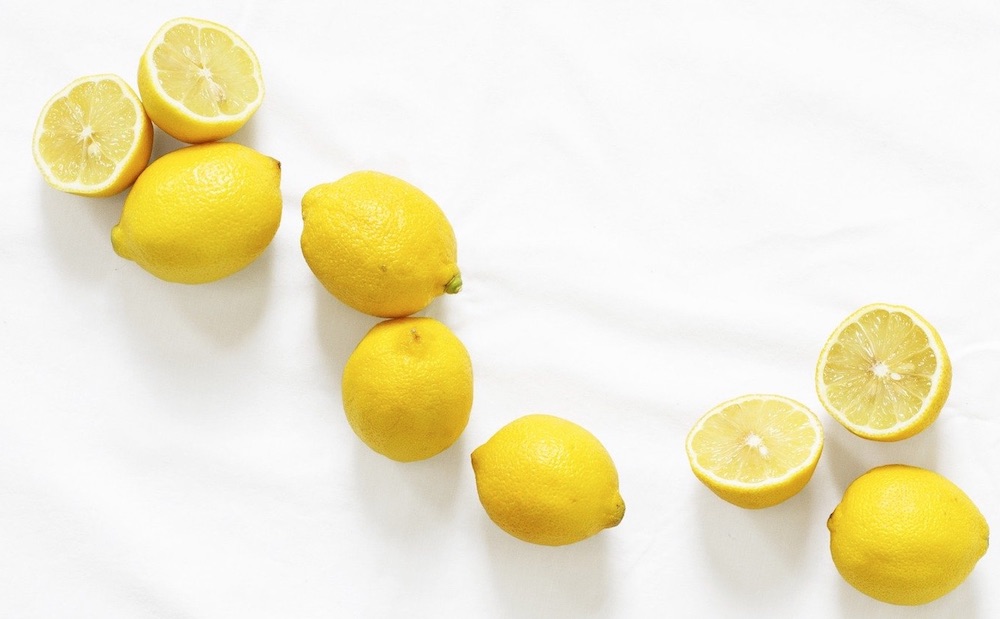 Use ½ of a lemon dipped in ½ cup borax powder and scrub soiled surfaces. Eliminates dirt and rust stains in sinks or bathtubs. However, do not use this scrub on marble or granite surfaces since the acid in the lemon may damage those surfaces. 
Kitchen Scrub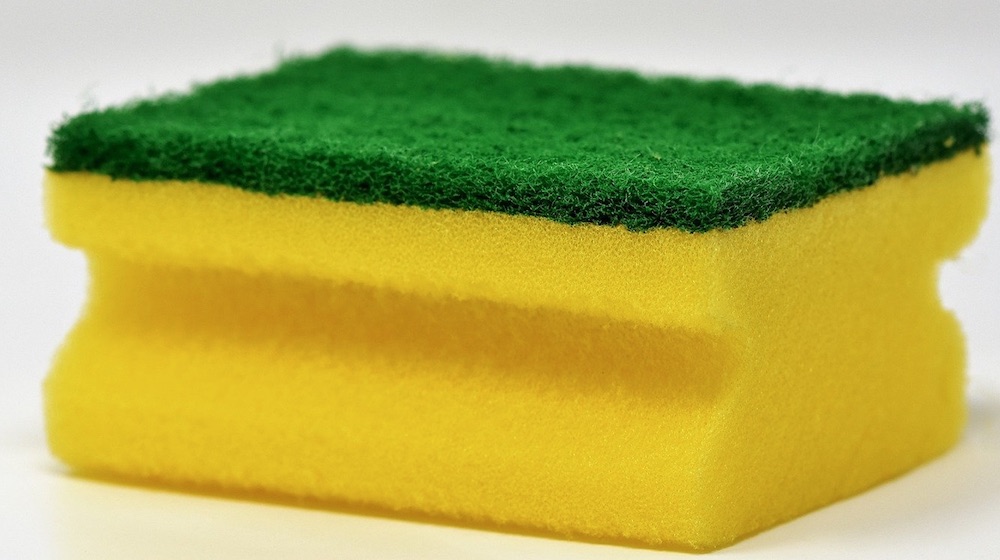 In a bowl, combine ¼ cup natural dish soap, ¼ cup baking soda with 5 drops clove essential oils and 3 drops water. Using the gritty side of a kitchen sponge, scrub the soiled area. Afterwards, with a wet microfiber cloth, wipe the area down.  
Kitchen and Bathroom Sink Scrub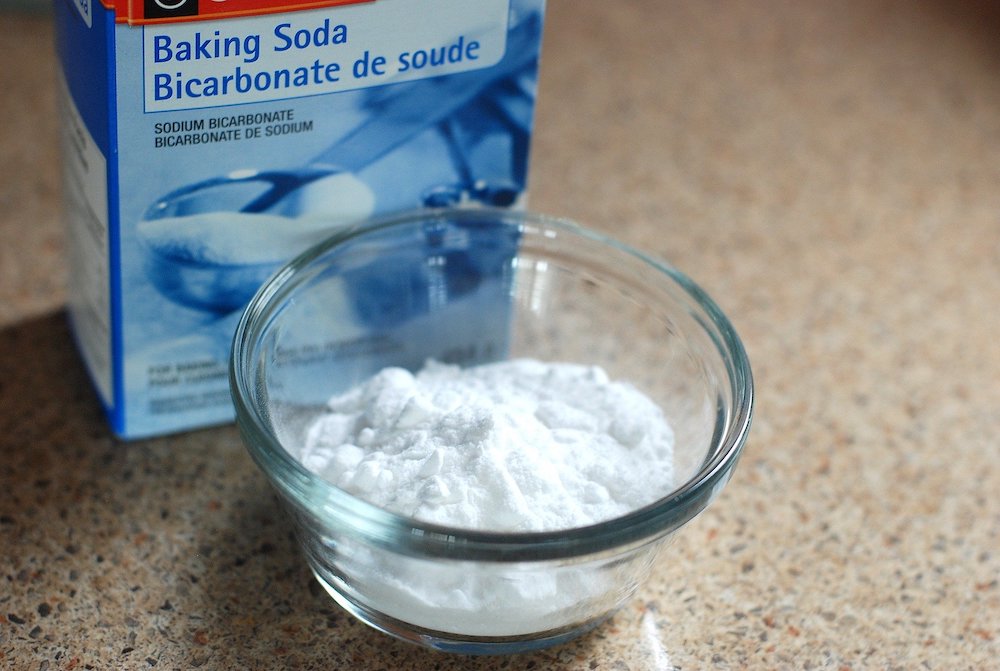 In an airtight container, mix 2 cups baking soda with 10 drops clove and lemon essential oils. Keep in the covered container until you are ready to use. When you need a cleaning scrub, spread the clove lemon oil and baking soda mix in the sink. Then add a squirt of Dr. Bronner's Castile Soap with a few drops of water. And you are ready to scrub away with a brush and follow up with a thorough fresh water rinsing.    
GRANITE AND MARBLE CLEANER
Dishwashing Soap and Water Cleaner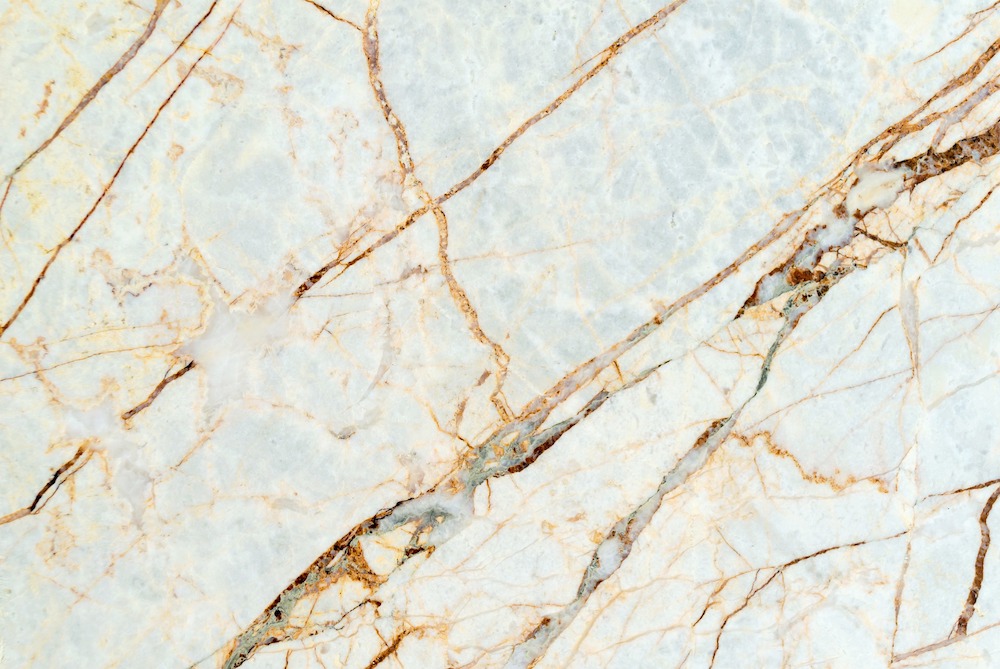 Add 2 cups of warm water with 2 drops of mild dishwashing liquid in a spray bottle. Using a sponge wash the granite or marble surface. Then follow up with a clean sponge to rinse the surface completely so that all soap residue has been removed. Afterwards, buff gently with a soft clean cloth. 
Remember to never use an acidic cleaner on either marble or granite. Acidic cleaners such as vinegar and lemon will damage the stone.   
DRAIN CLEANERS FOR THE FRUGAL HOME
A good practice for keeping kitchen drains clear and unclogged is regular maintenance. Deodorize the drain with baking soda and vinegar on a weekly basis. Or pour boiling water down the drain especially after washing dishes covered in grease or fatty drippings. 
Unclog and Deodorize the Kitchen Sink Drain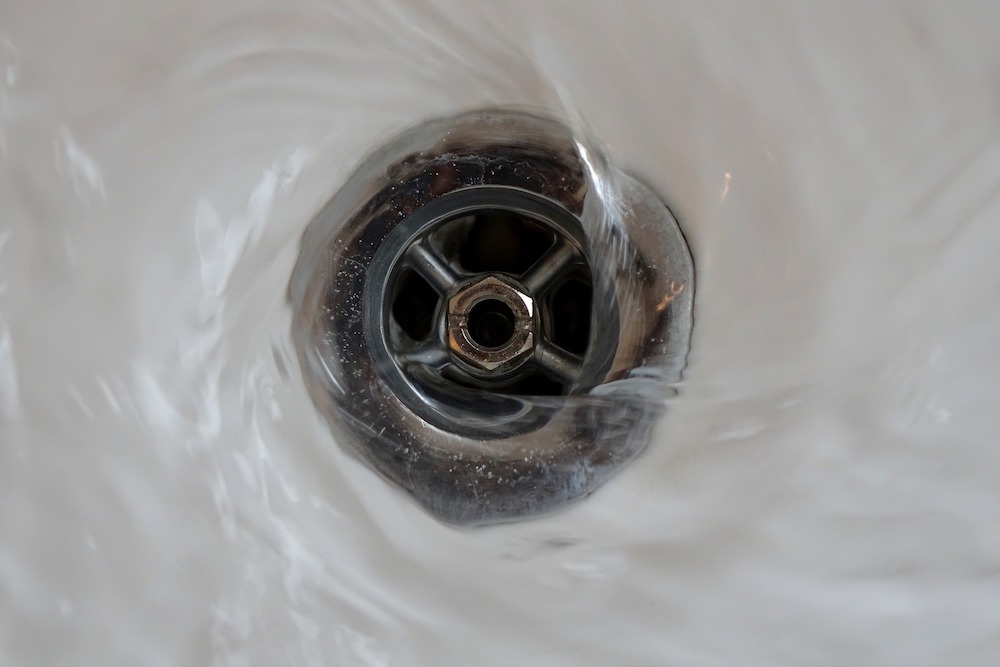 Pour ½ cup of baking soda followed by 1 cup of distilled white vinegar down the kitchen drain. The drain filled mixture will foam. After the foaming has ceased, pour hot water to cleanse. Wait 5 minutes then flush the drain with cold water. The baking soda and vinegar will flush any blockage in the drain and deodorize the drain. 
Unclog Kitchen Sink Drain
Measure and pour ½ cup of salt down the drain. Followed by ½ cup baking soda. Finish off with 6 cups of boiling water. Allow the drain to remain untouched overnight, then follow up with hot tap water for a final flushing. The clog breaks down with the boiling water along with the abrasiveness of the salt and baking soda ingredients. 
TOILET BOWL CLEANERS 
Lemon Eucalyptus Lavender Toilet Bowl Cleaner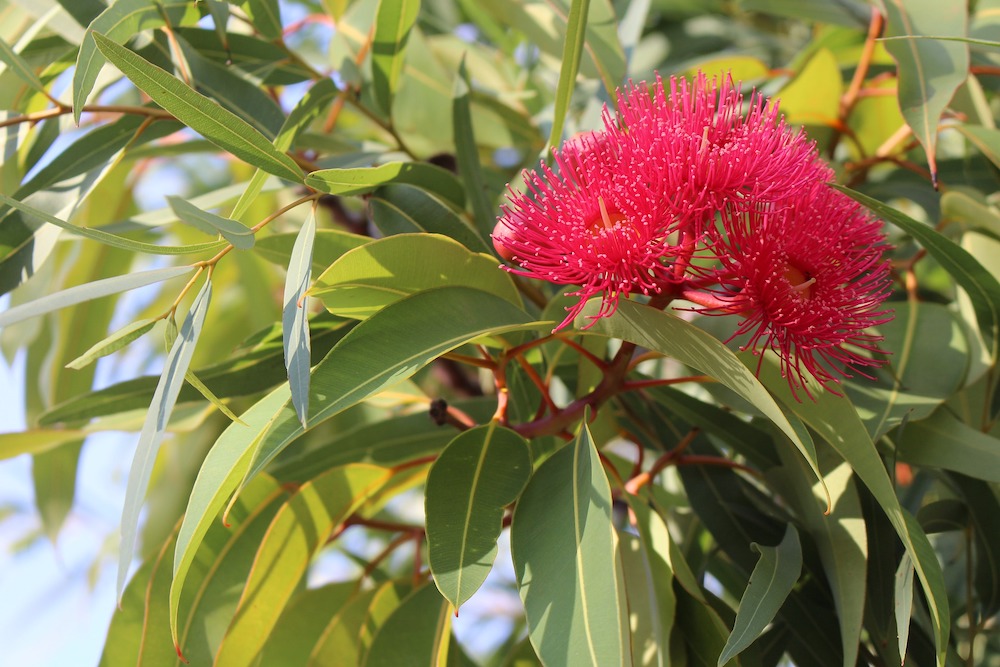 In a large clean squirt bottle, pour ⅓ cup liquid Castile soap, 2 tablespoons baking soda, and 2 cups water. Once the foaming has ceased, add 5 drops each of lemon, eucalyptus, and lavender essential oils. Essential Oils freshen and disinfect the toilet bowl. Cover the squirt bottle then shake so the ingredients mix well. Squirt the toilet bowl with the Castile baking soda cleaner. After a few minutes, use a toilet brush to scrub the toilet bowl. Don't forget to label the squirt bottle with the contents of the mixture. This will help you to quickly identify the cleaning solution next time you need it.  
A refreshing scent, Lemon essential oil is also known as "liquid Sunshine". Eucalyptus is known as an antibacterial essential oil. And the Lavender essential oil provides a fresh and calming scent to the home.   
MOLD AND MILDEW CONTROL
Mildew Preventative 
Use vinegar to clean and prevent mildew from growing. Clean any areas prone to mildew, with full strength vinegar. 
Vinegar has acetic acid and is mildly acidic. It is helpful in preventing both mold and mildew from growing on surfaces that are treated with vinegar. 
Mold and Mildew Remover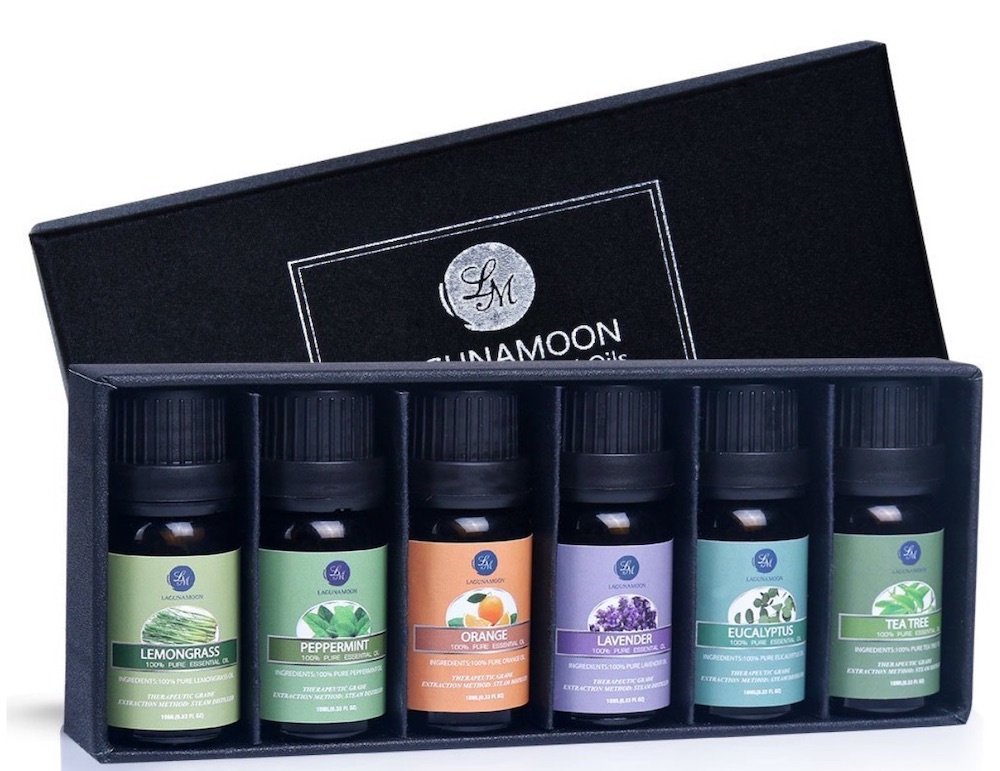 In a spray bottle, pour 2 teaspoons of tea tree essential oil, and 2 cups of water. Shake the spray bottle to mix the two ingredients. Spray surfaces with higher levels of mold and allow the treated mold to stand for 24 hours. The next day, pour ¼ cup baking soda into a bowl and spray the tea tree water solution into the bowl. Make a paste in the bowl. Apply the paste to the previously treated area with a clean brush then scrub away. 
Tea Tree essential oil aids in the reduction of mold and mildew. It is used in many household cleaning products including laundry soaps, hand soaps, air fresheners, and insect repellents.  
These are a few tips for homemade cleaners for the frugal home. Non-toxic DIY cleaners that don't cost a ton of money. A perfect match between the frugal minded and those that shun toxic chemical cleaners.
Interested in cleaning? If you found this helpful . . .    
You May Also Enjoy some of our other cleaning related posts.   
Home Cleaning Uses for Vinegar
36 Vinegar Cleaning Tips for Kitchen and Bathroom
42 Brilliant Cleaning Microfiber Cloth Uses  
Vinegar Uses in the Garden 
We are sure you'll enjoy these tips for homemade cleaners for the frugal home. And if you have any questions, feel free to reach out to us. We always are ready to help you out. Thank you for dropping by.   
Mary