Best pink vases for coastal homes with today's decor styles. One way to refresh your home decor style is by adding a pink accessory or two. Typically coastal homes are decorated in blue, white, or a combination of blue and white interiors. See this throughout many of the coastal communities in New England. In other climates with warmer weather such as Florida and the Caribbean, coastal homes tend to have bright colors. As an alternative to the traditional coastal colors of blue and white, consider using more vivid and bolder colors. Consider pink or hot pink to enhance your blue and white home decor. 
In our post for today, we are sharing pink vases for coastal tabletop decor. Accessories are a great way to introduce a new color to your home space. If you thought about adding pink to your home space, using an accessory is a great way to include a non-traditional coastal color. Objects and accessories are great to create visual interest in the home. By mixing in other items such as a tray, books, or a table lamp in a different color transforms your space into a whole new look. Accomplished this with a few accessories. Try changing it up a bit to create a new look.   
Make it Pretty with Pink – Pink Vases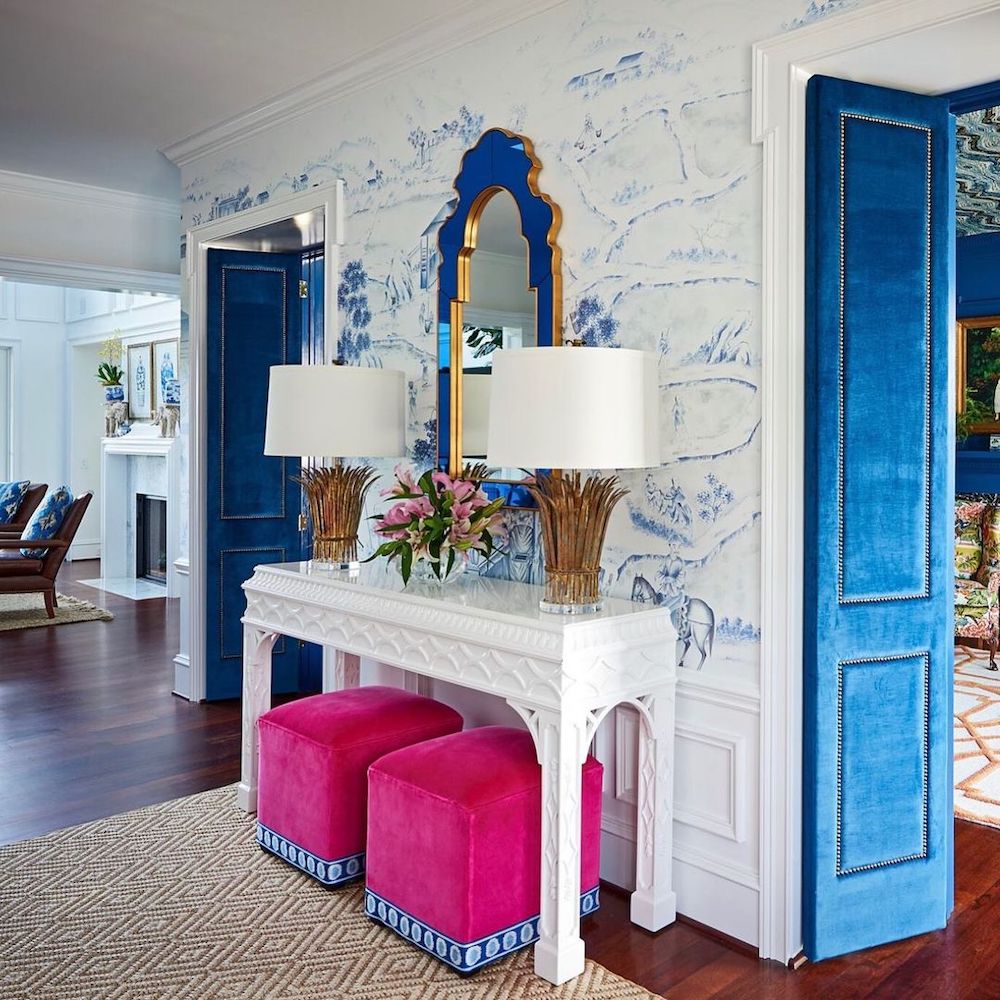 Pink brings a cheerful and festive style to the home. In this post, we are sharing pink vases that can remain empty or hold either fresh or faux flowers. Made from glass or ceramic, these vases are a standout. Stand vases on their own. Or display vases in a cluster. Select from muted shades of pink or a bold color such as hot pink. Try out a variety of pink objects to see what is best for your home decor.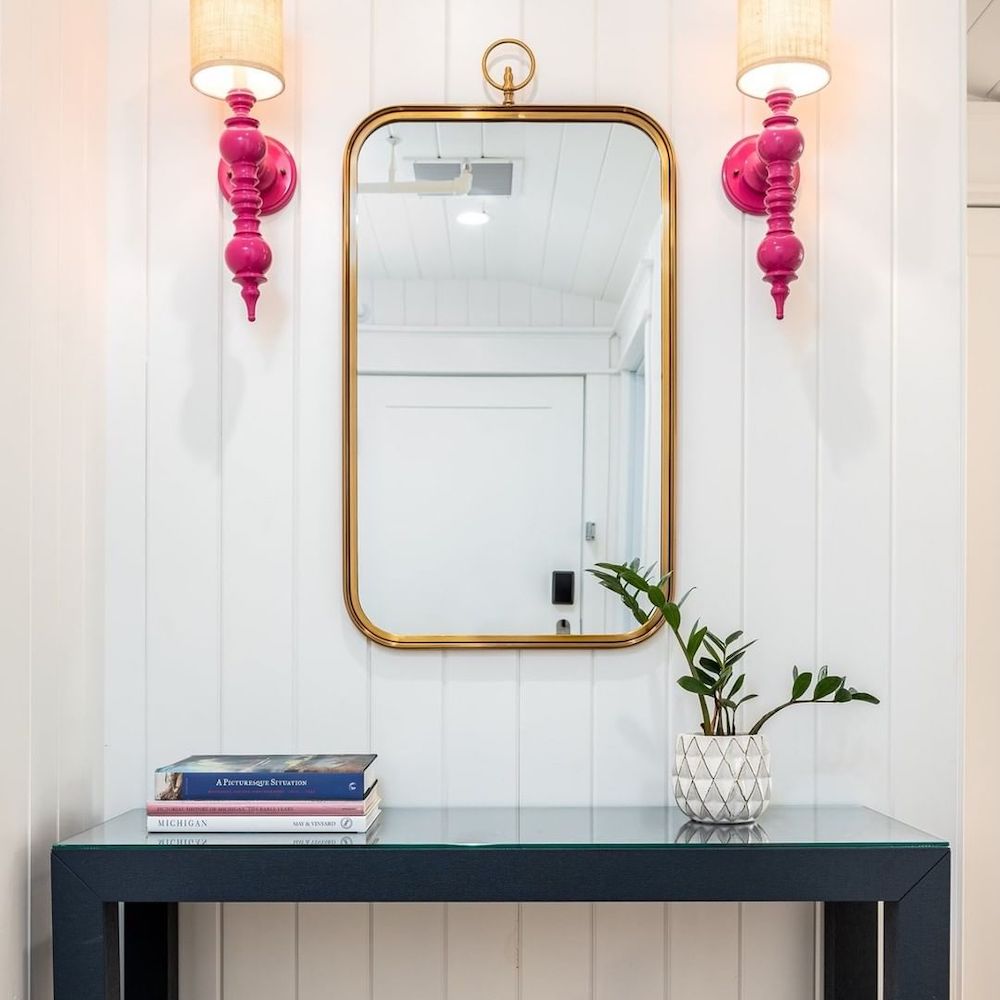 Accessories by far are the easiest way to infuse pink into your home decor. But if you want to add boldness to your decor then add a pink ottoman or accent chair. Take the look as far as you like.
Take a look at our pink vases.

For more inspiration on using pink or hot pink in a coastal setting, be sure to check out our pink styling ideas post. You'll find inspirational ways to style a coastal home with pink accents and furnishings. To see those ideas, see our post 28 most inspiring coastal pink styling ideas for today's homes. 
In Conclusion – Pink Vases for the Coastal Home
This ends our list of the best pink vases for a pop of color in coastal homes. There are many ways to infuse a little pink into your coastal home. Of course, we are sure that you'll think of many other ways to bring pink into your home. You'll love the many ways to use pink accessories in your home.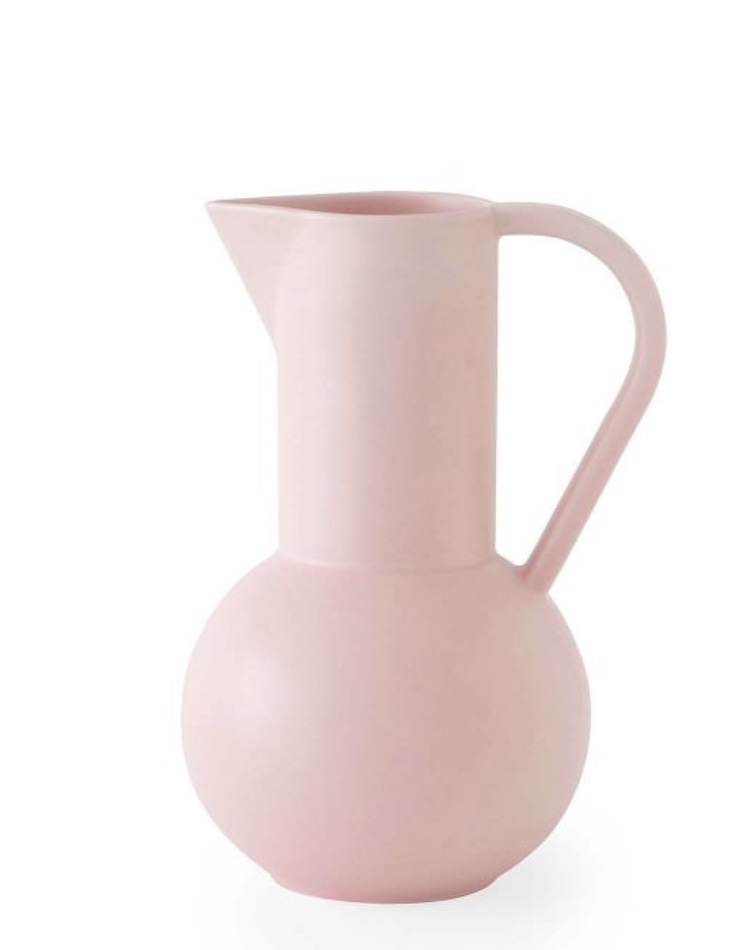 We hope that our selection of 11 pink vases for a coastal home inspires you to add a little pink to your home. Let us know how you style your pink vase. For additional coastal decor resources, check out our coastal decor post with helpful tips. Look at our 12 Ways to Add Coastal Decor to your Home post. And for additional coastal inspiration, take a look at some of our other posts.      
Enjoy our other decor related posts for additional ideas.
Reach out to us with any questions. We are always ready to help you out. Thank you for stopping by our blog.
Mary
Pin this for Later: