Teak shower bench ideas to style your bathroom. If you love the idea of having a spa-like bathroom, you'll love these bathroom styling ideas. Having a teak shower bench in your bathroom is one step in creating your very own bathroom spa. Along with a bench, there are other accessories that can help you create a spa in your home bathroom.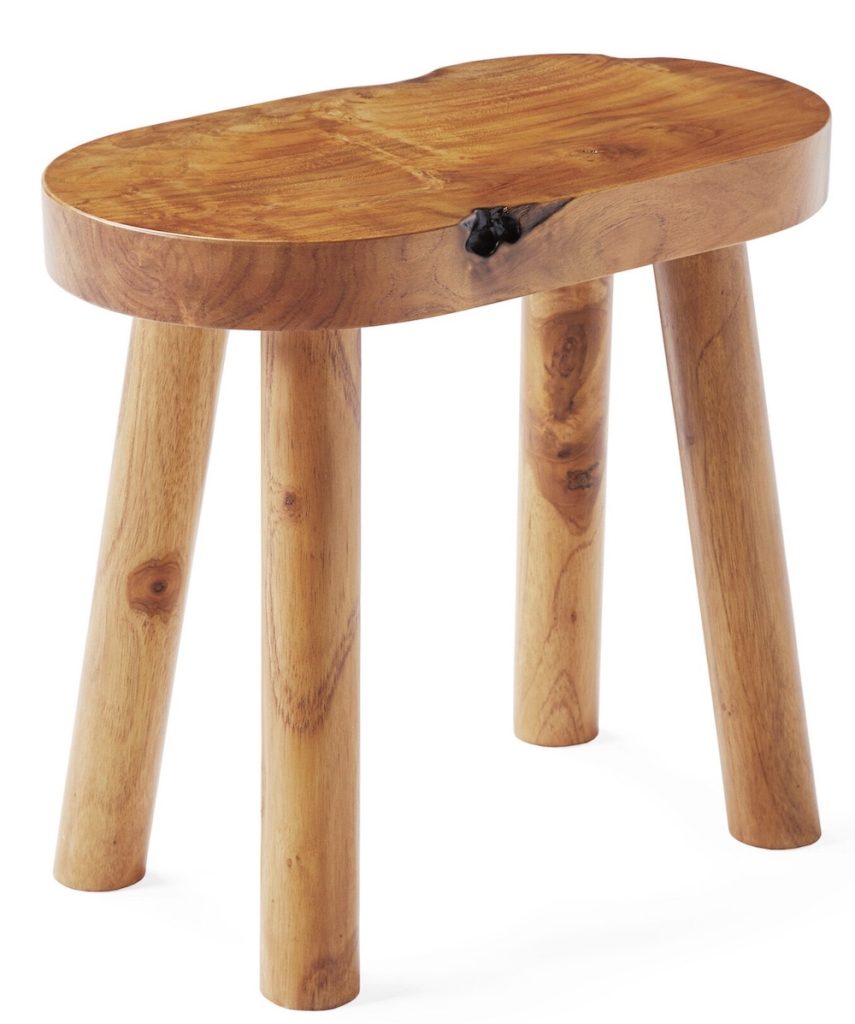 Place the bench in the bathroom next to a free-standing tub or inside a shower stall. Either way, it is a must-have for creating a spa in your home bathroom. The bench is ideal for keeping a set of fresh towels, your favorite fragrant candle, Bluetooth speaker, or any other essentials. Some benches come with a shelf as well for added storage space.
Handy Accessory – Teak Shower Bench Ideas
In today's post, we are sharing ideas for styling your teak shower bench in the bathroom. Luckily, these benches are built to withstand the high level of moisture found in bathrooms. And even more important, teak is easy to care for and incredibly durable and sturdy. In fact, reliable enough for a moment of rest or as storage. Tuck your grooming supplies such as body wash, hair cleaning supplies, or other bathing essentials you need on a shower bench.
And now we begin our styling ideas to style your teak shower bench. Take a look.
Add Your Favorite Turkish Cotten Towels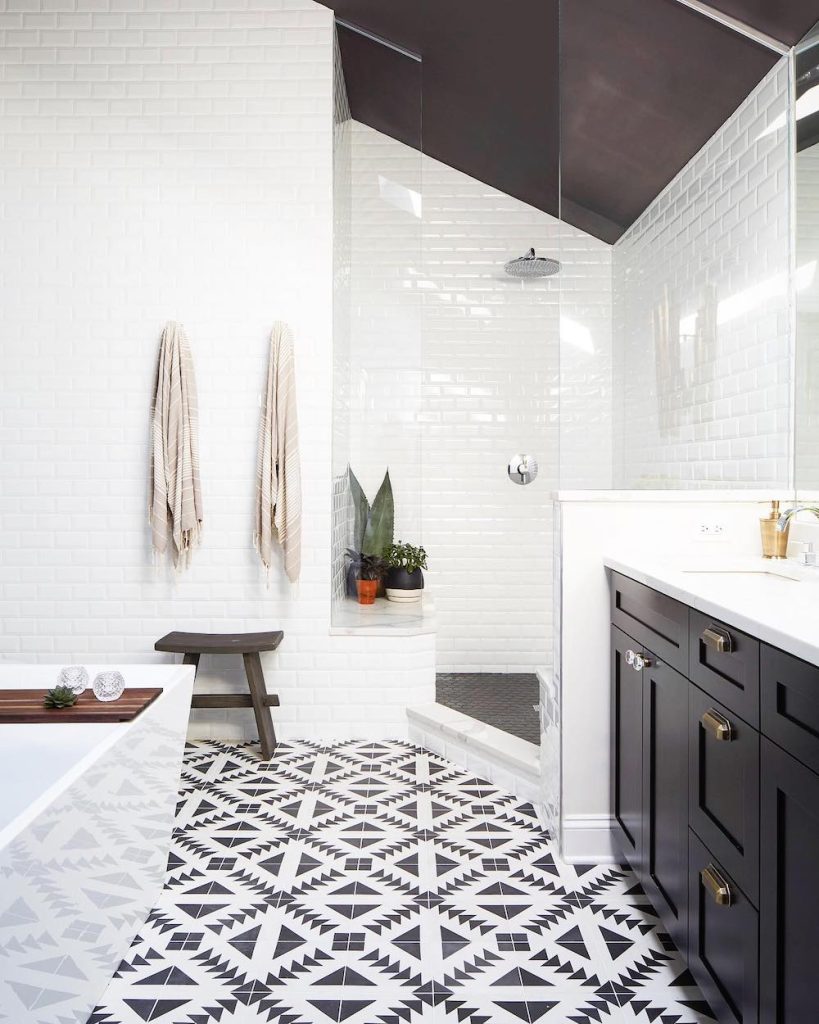 Design your bathroom with some soft luxurious Turkish cotton towels. Be sure to add some of your favorite votive candles for a fragrant bath. We love the dark wood colors against the white tub and shower. What a great place to relax!
Style it with Fresh Flowers – Teak Shower Bench Ideas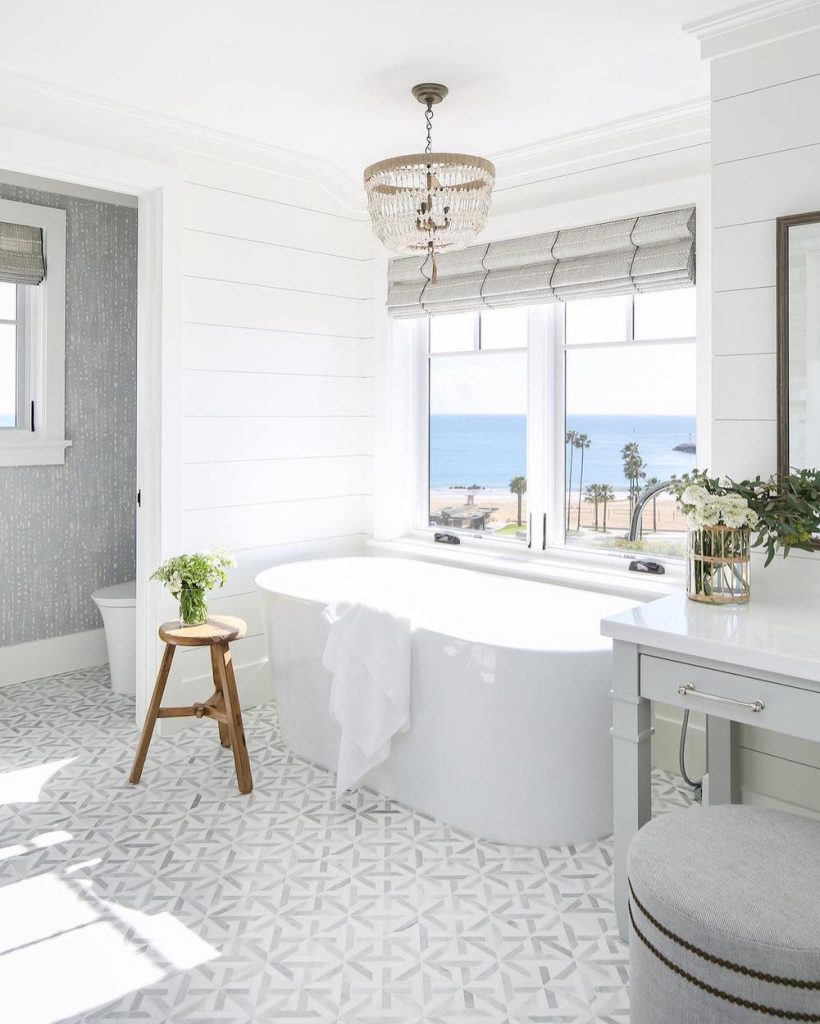 Keep your bench next to a free-standing tub. Within reach, while you soak in the tub. What an amazing beach view!
Keep Your Bathing Essentials Handy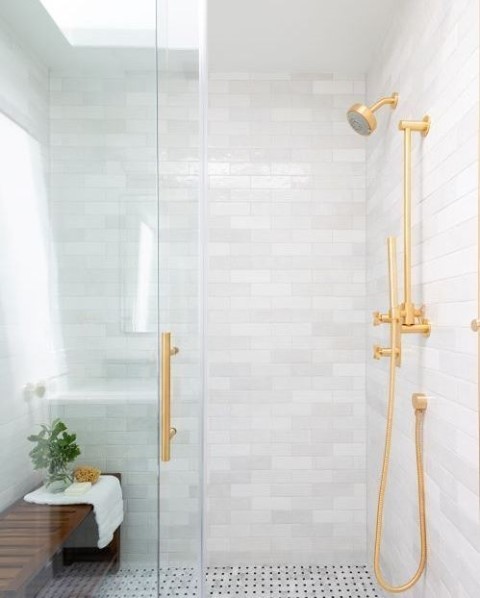 Place your natural sea wool sponge with a bar of soap on your bench. Easily within reach inside of your shower stall. Love this style!
Use it with a Catch-All Dish – Teak Shower Bench Ideas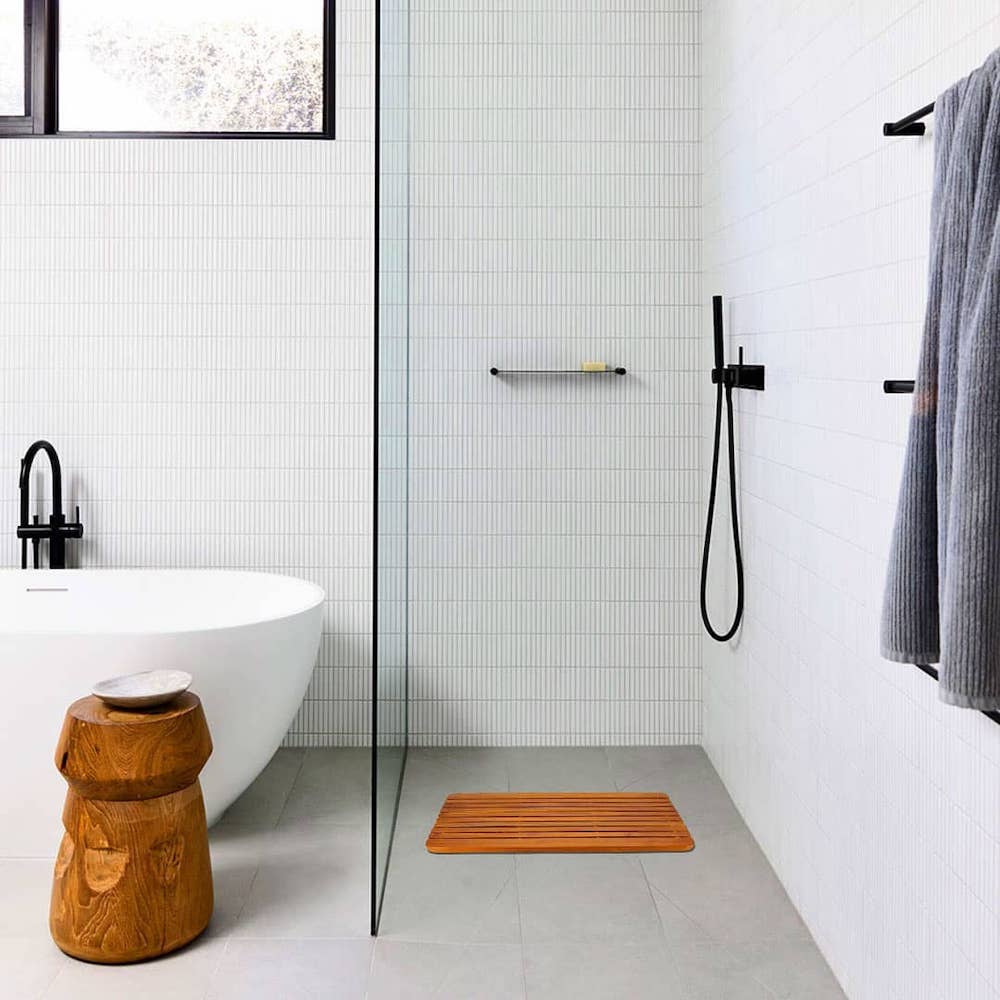 Add a catch-all dish to your bench. Perfect for storing any jewelry before you step into the shower or tub. These benches are very portable. They can move between a bathtub and shower area easily and at a moment's notice.
Make it Stand Out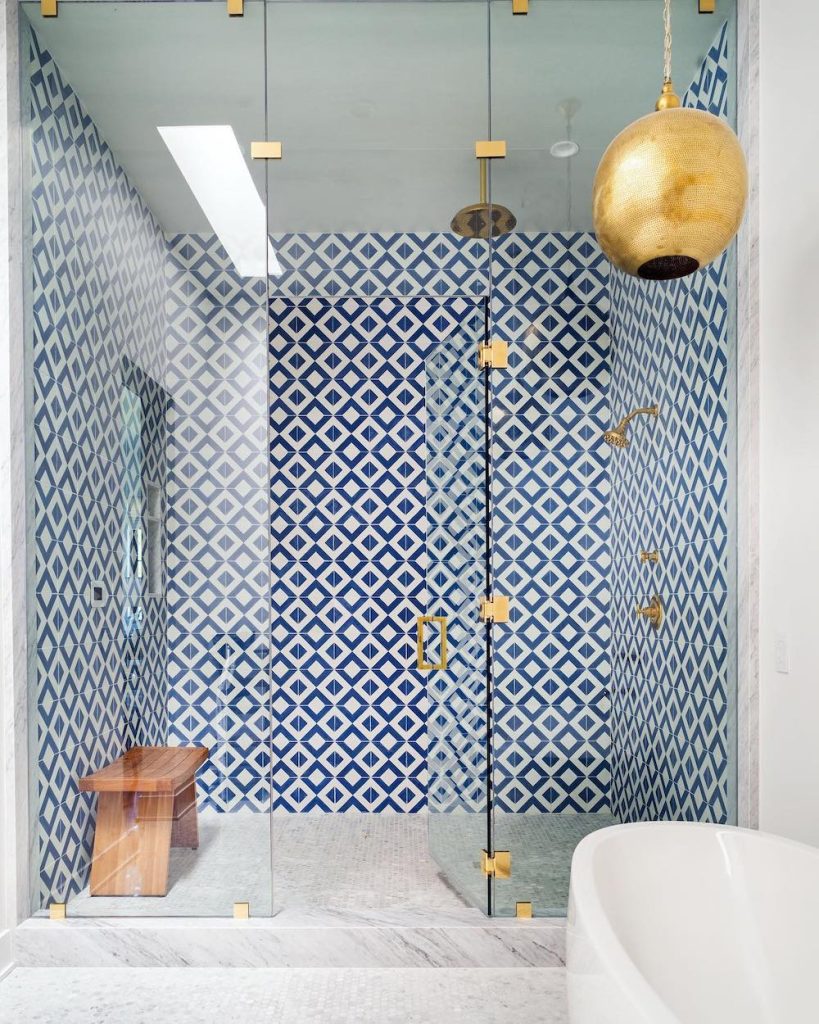 In this image, the warmth of the teak wood provides visual interest. So natural, organic, and what a rich look against the blue and white geometric patterned tile. Simply beautiful!
Go for the Organic Style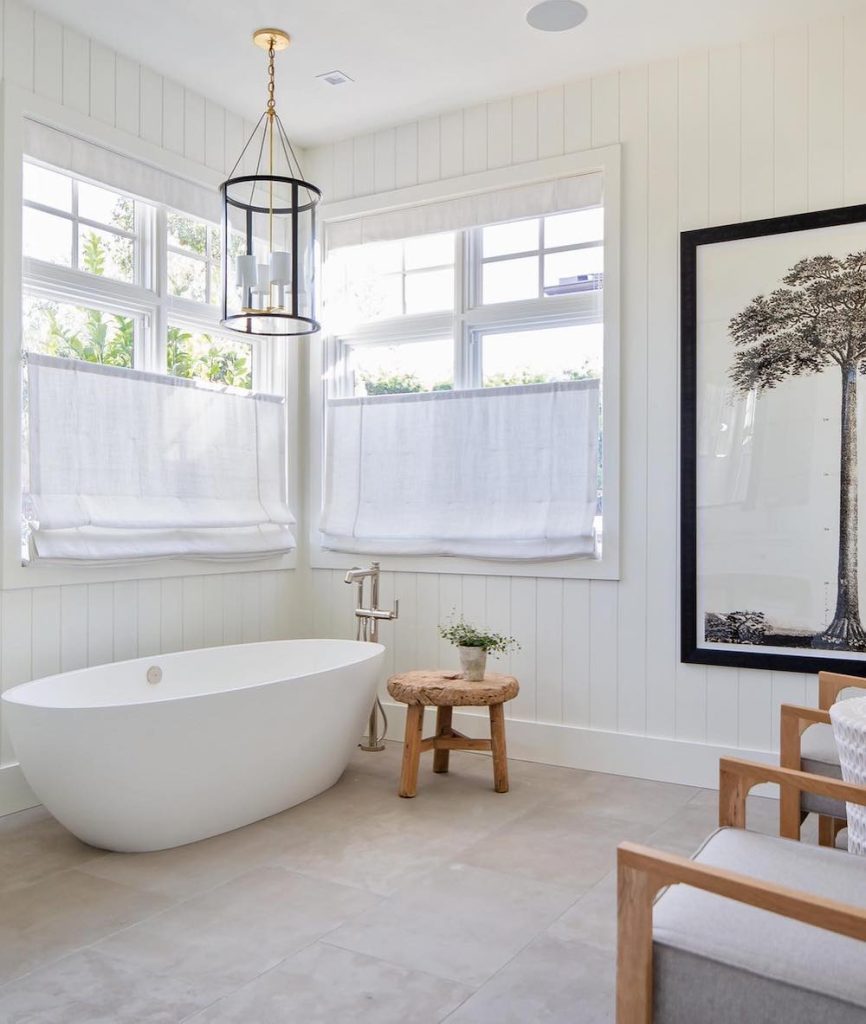 Add some fresh greenery to your spa-like bathroom. There are many houseplants that thrive in conditions with high moisture. Keep the organic theme going with houseplants in your bathroom. As plants are known to not only cleanse the air of indoor pollutants but are also good for relieving stress and anxiety. You can never go wrong with houseplants.
Light up a Fragrant Candle – Teak Shower Bench Ideas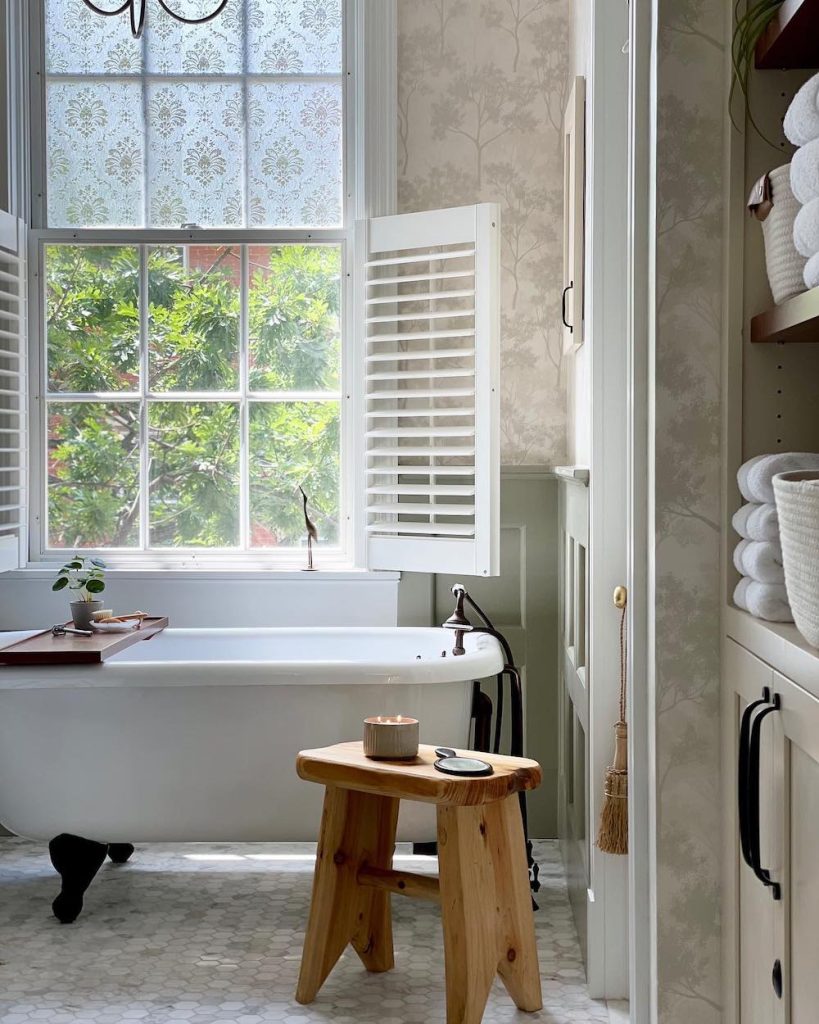 In this inspirational idea, light up a fragrant candle while you soak in the bathtub. Surround yourself with all things beautiful for a relaxing soak.
Drape a Spa Towel Over Your Bench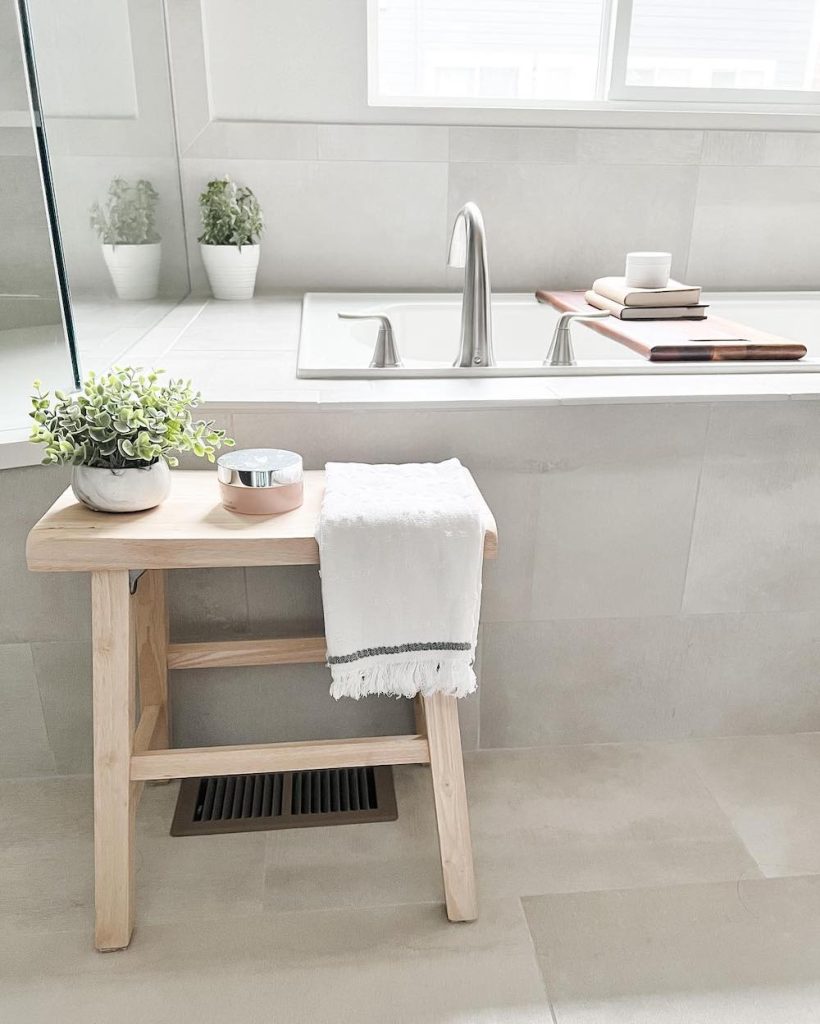 Always keep a spa towel nearby for a quick dry off after your spa bath soak. This shower bench is positioned perfectly for keeping all your bathing essentials close by.
Add a Soad Dish with a Fragrant Soap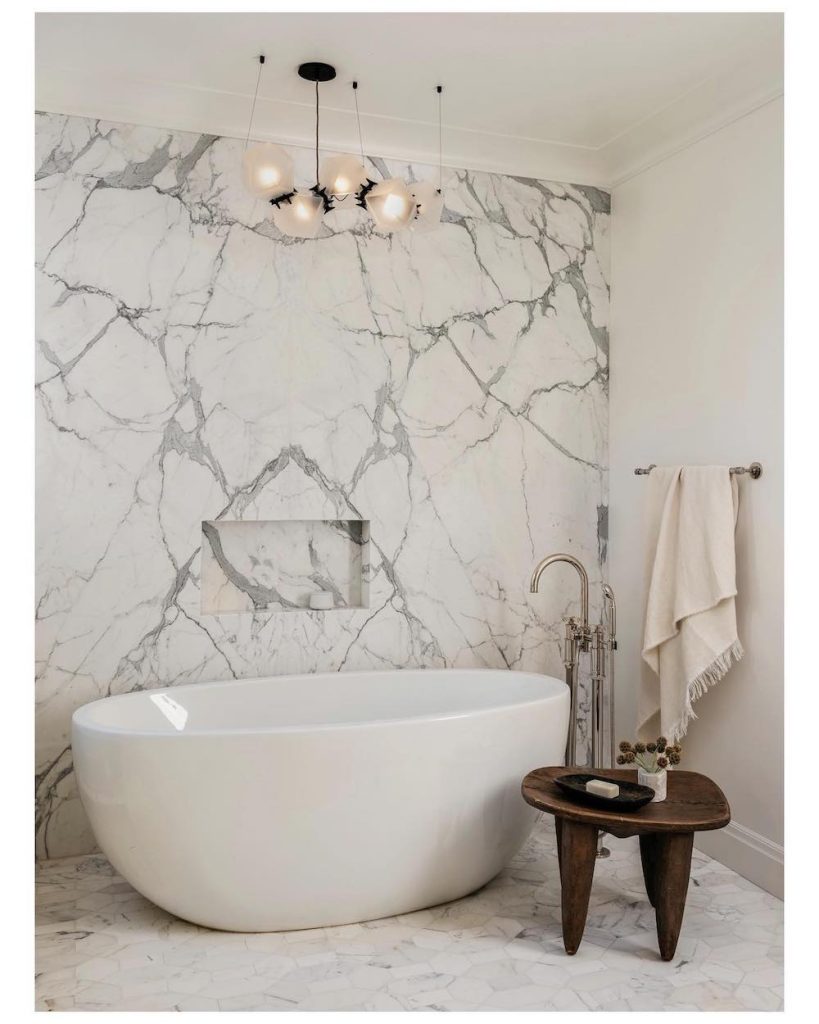 Use your shower bench for holding your soap dish and a fragrant bar of soap. So chic!
Design your private bathroom spa by adding other accessories such as a bath brush set, candles, oil diffuser, and more. Take a look at our post "18 Luxurious Home Spa Bath Accessories" to learn more about creating the perfect spa at home. In keeping with the bathroom spa theme, we search numerous online resources for the best stools and benches. And in our search, we found the best benches we are sure you'll love. Take a look. Be sure to drop us a comment below in the comment section. Let us know all about your spa-themed bathroom.

This concludes our list of organic teak shower bench styling ideas for the home. We hope you found a stool or bench that is perfect for your bathroom. Take a look at our other posts for neutral home interior inspiration. Be sure to tell us about your home decor projects in the comments below. We always love hearing from our readers.
Enjoy our other coastal and neutral-related posts for additional ideas.
End tables
Accent mirrors
Accent chairs
Neutral table lamps
Neutral console tables
Coastal white sofas
Rattan coffee tables
Drum tables
Reach out to us with any questions. We are always ready to help you out. Thank you for dropping by and taking a look at our blog.
Mary
Pin this for Later: