Looking for some Wishbone chair styling ideas for your home? We've gathered some ideas to help you with styling your dining room. We've selected 12 inspirational ways to style your dining room with Wishbone chairs. Although they are suitable for many uses within the home, we will focus on the ways to style these amazing chairs in the dining room. Other areas of the home where Wishbone chairs can be used are the office as a desk chair or a side chair when entertaining guests. The ever-popular, multi-purpose chair is the solution to providing a comfortable seat for family and guests. 
As you might have guessed, today's post features Wishbone chair styling ideas. Wishbone chairs are the type of chairs that easily transition throughout the house. At a moment's notice, you can quickly repurpose the chair. From the dinner table to the office to extra guest seating, this lightweight portable chair is both comfortable and stylish.

Create a Comfortable Space – Wishbone Chair Styling Ideas
Plan a dining room with Wishbone chairs that fits your family's needs. Consider the uses of your chair. Will the chairs be stationed primarily at the dinner table? Or will they double as a guest or desk chair? Drape a sheepskin throw over a chair or two in cooler climates. As an alternative to sheepskin throws, add chair seat covers in sheepskin material for an extra dose of warmth.
And now our list of 12 Wishbone chair styling ideas. Take a look at these stylish dining rooms.
Give it an Organic Style – Wishbone Chair Styling Ideas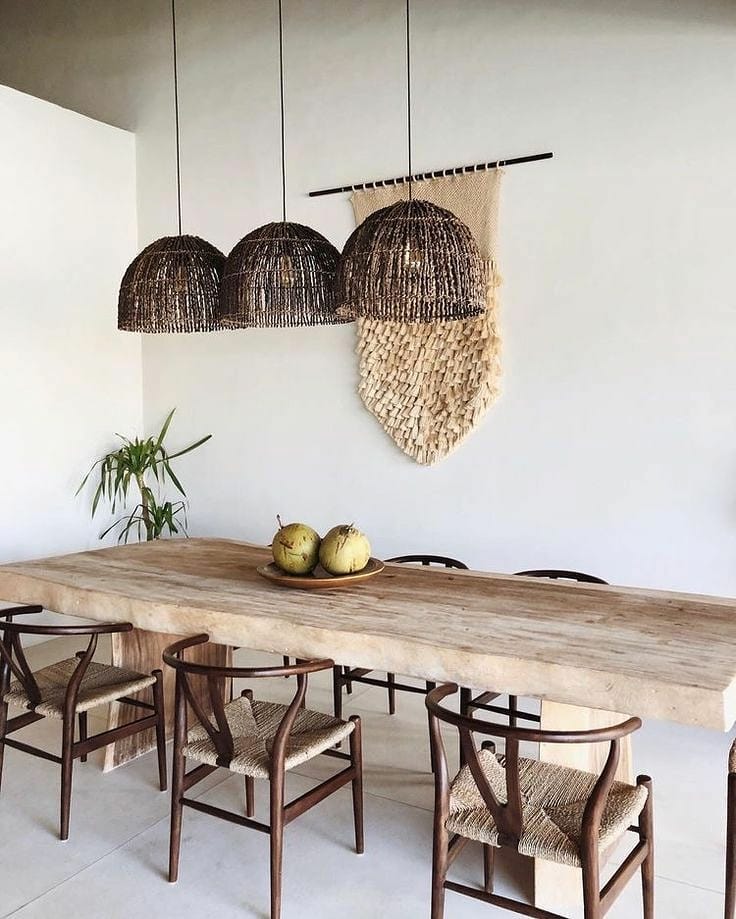 In this Japandi meets the Mediterranean style, going organic with natural textures and colors. Style your Wishbone chairs with furnishings in organic warm wood tones. We especially love the natural colored wall decor.
Keep it Cozy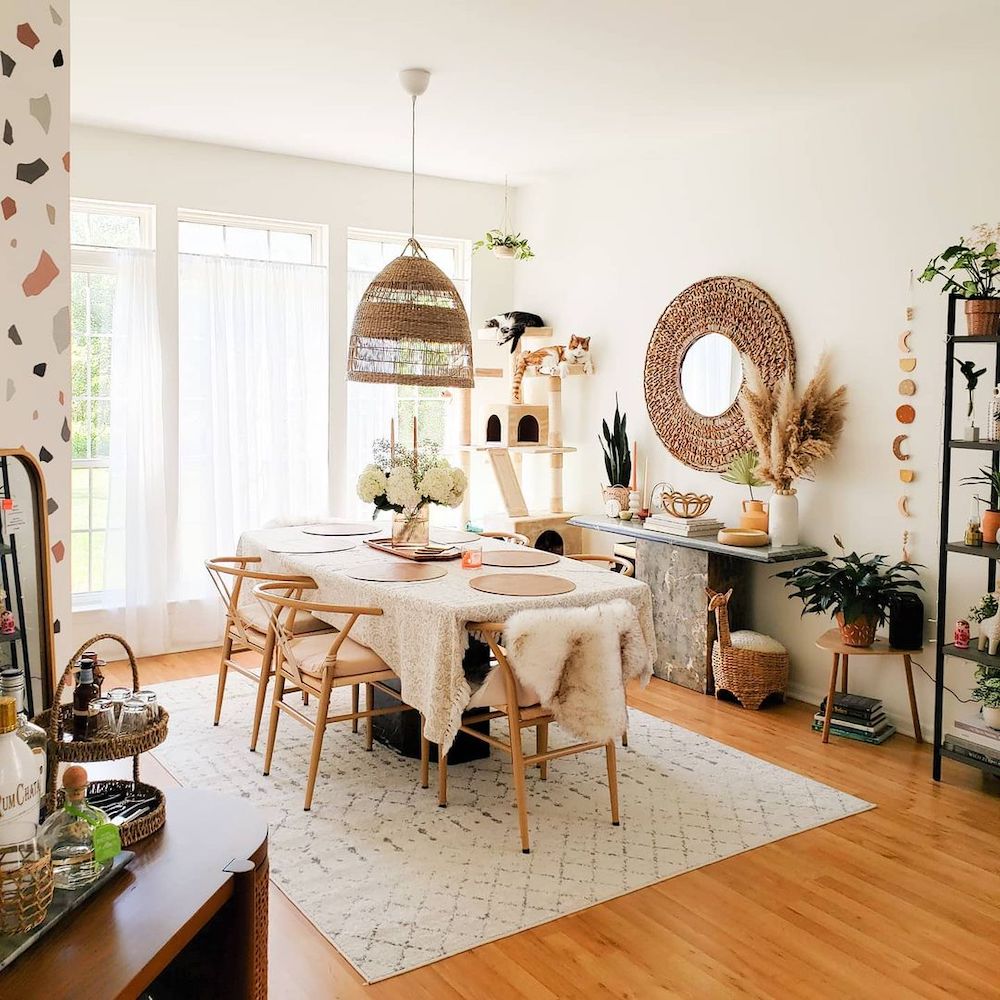 Reserve a sheepskin throw for a chilly evening. Let the natural Sunlight stream indoors. Decorate in neutral rattan furnishings. Create a place to hang out in.
Make it Formal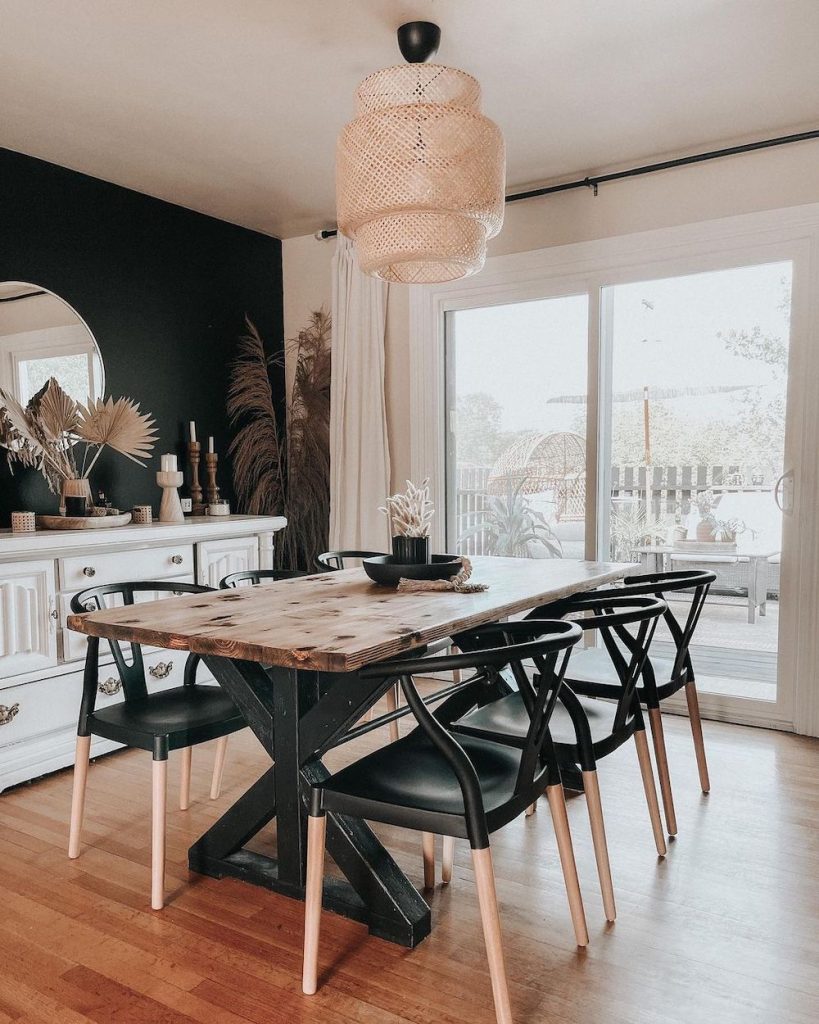 Give your space a more formal look with black and natural colored Wishbone chairs. Blend black accessories with natural accessories. Add a black accent wall for some drama.
Mix a White Background with Natural Pine Color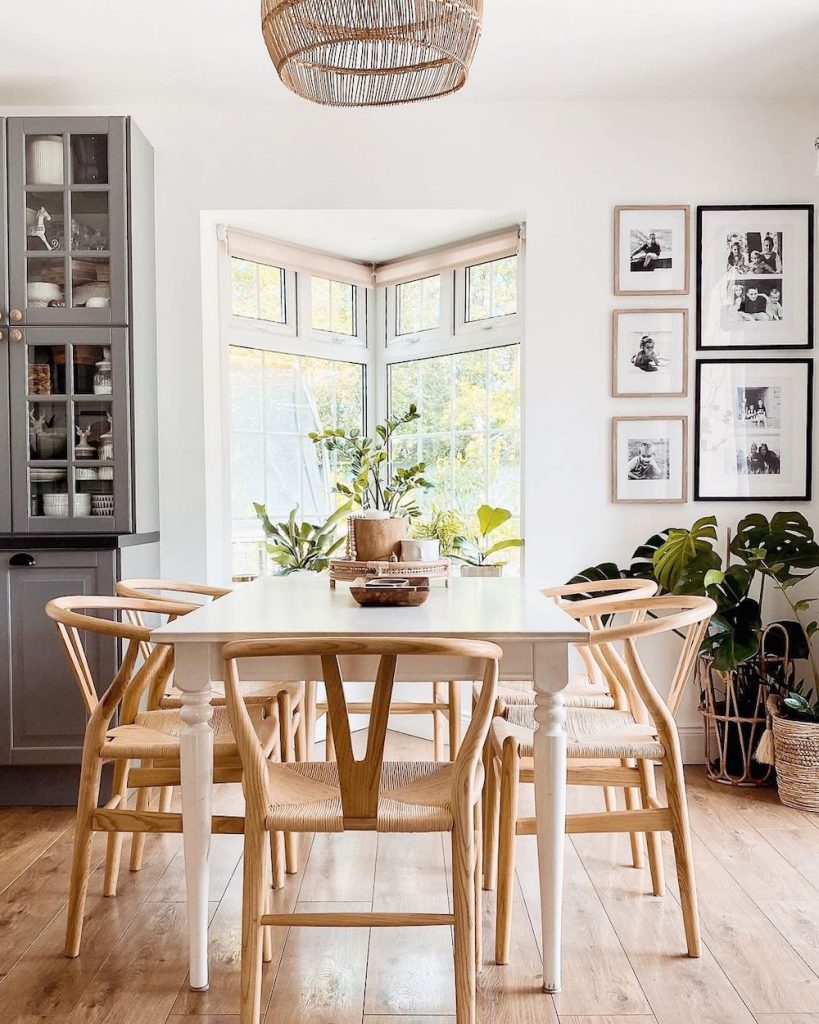 Add natural pine chairs with a white table and white interior. Give a tropical vibe with green plants such as Monstera, also known as the Swiss Cheese plant.
Take it Outdoors – Wishbone Chair Styling Ideas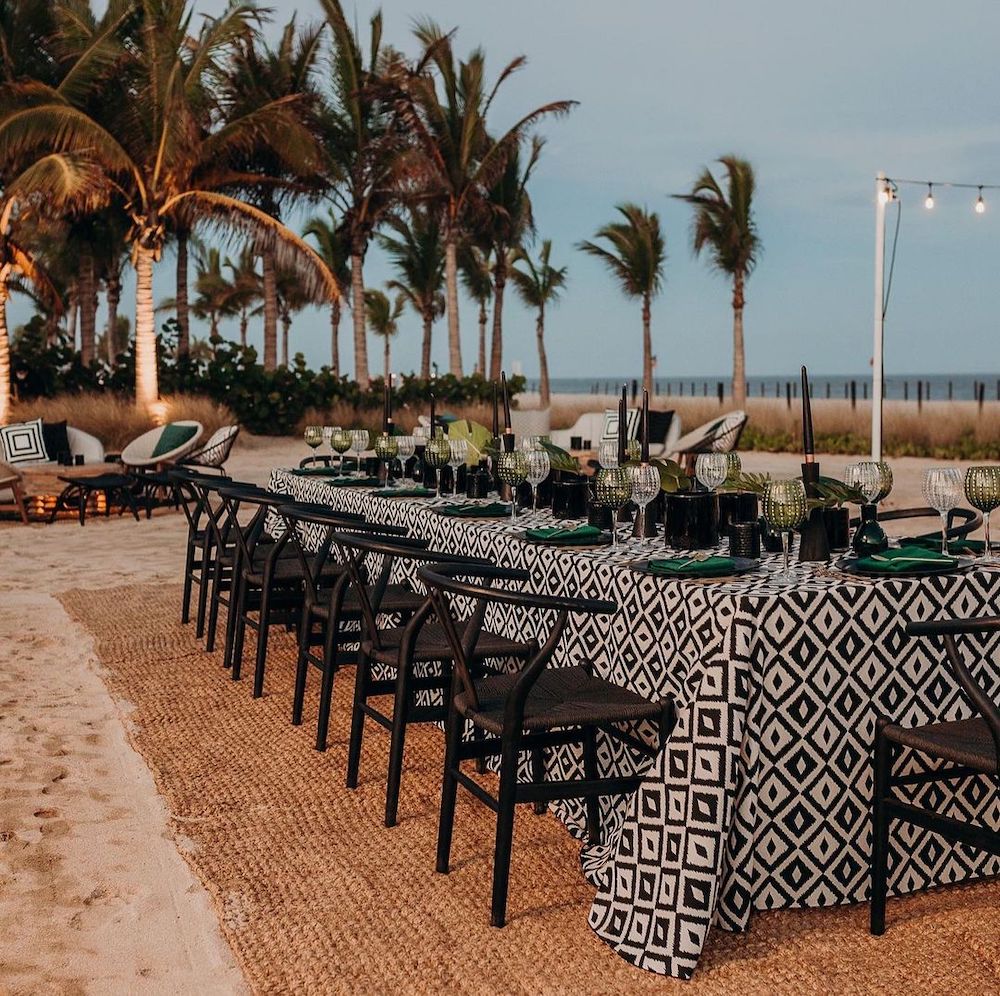 Celebrate the Summer season with an outdoor feast under the evening stars. Use black Wishbone chairs with black and white accessories. String up a set of globe patio lights to add to the ambiance of the night.
Create a Breakfast Nook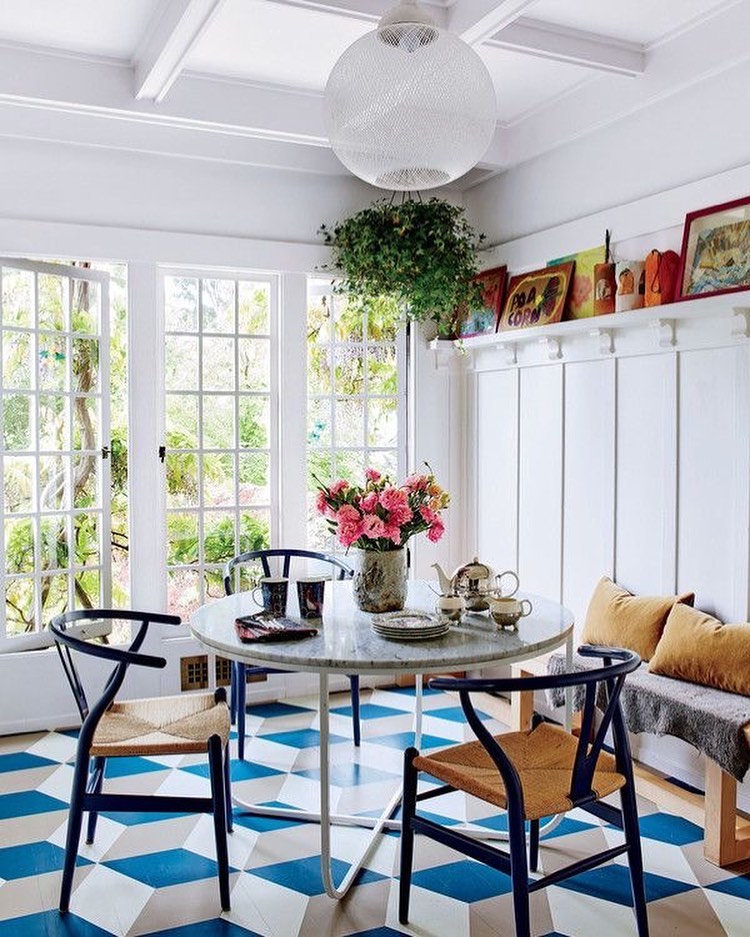 Make it bright and cheerful for morning breakfast. Gather a set of navy Wishbone chairs (also known as CH24) around a gray table. Set up a breakfast nook with colorful artwork. Lay down vibrant flooring such as this simple isometric cube design in blue with gray and white. Top off the breakfast table with pink roses. And now you are ready for guests to arrive.
Cool off in a Tropical Loft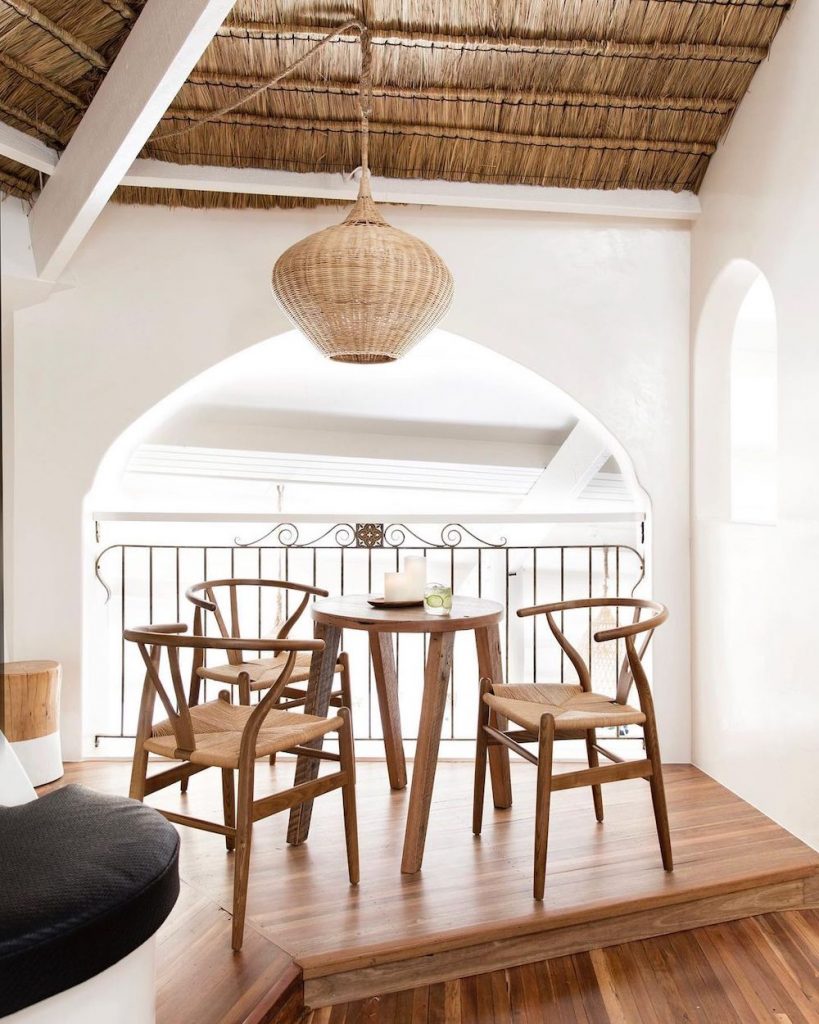 Draw your inspiration from the tropics. Hang a rattan Persian tile shaped pendant. Mix the warm natural tones against the cool white walls for a tropical look. Beat the heat. Cool off with iced water infused with cucumber slices. We love the natural textures and neutral tones of this room.
Pair it With a Tulip Table – Wishbone Chair Styling Ideas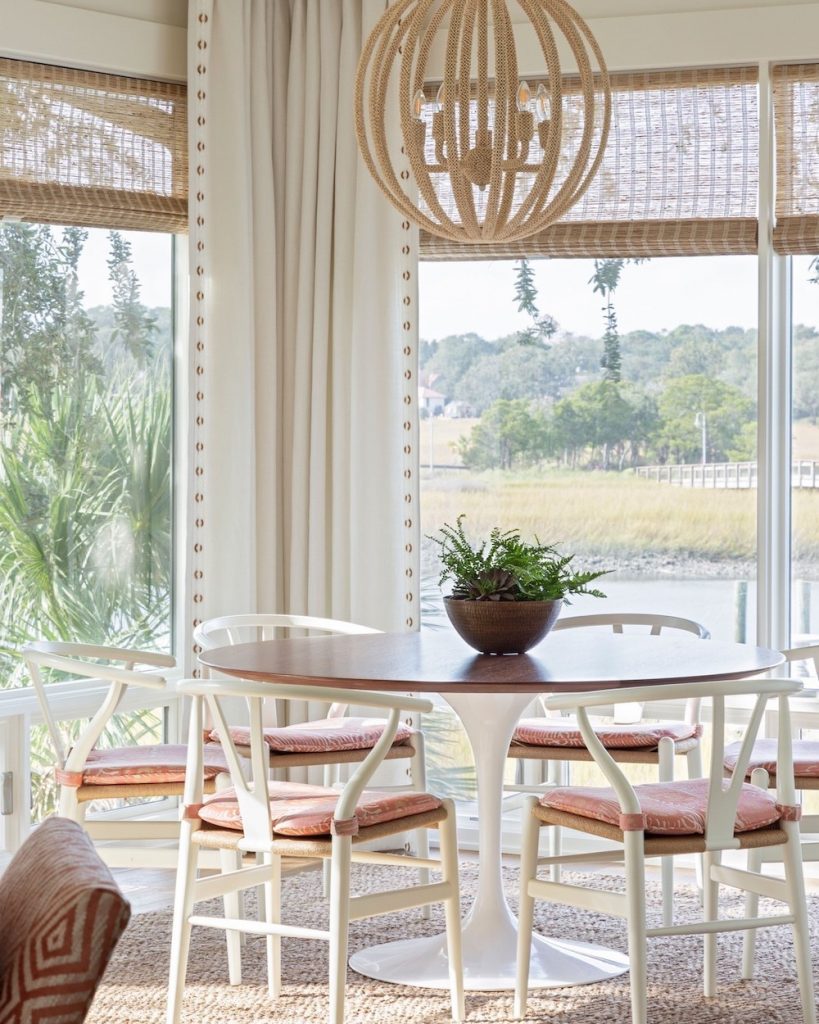 Pull your white Wishbone chairs around a white tulip table. Hang a chandelier covered in organic sisal-like material above the dinner table. Roll out a jute rug beneath the table. Then enjoy the views of the surrounding marsh.
Set up an Eat-in Kitchen Table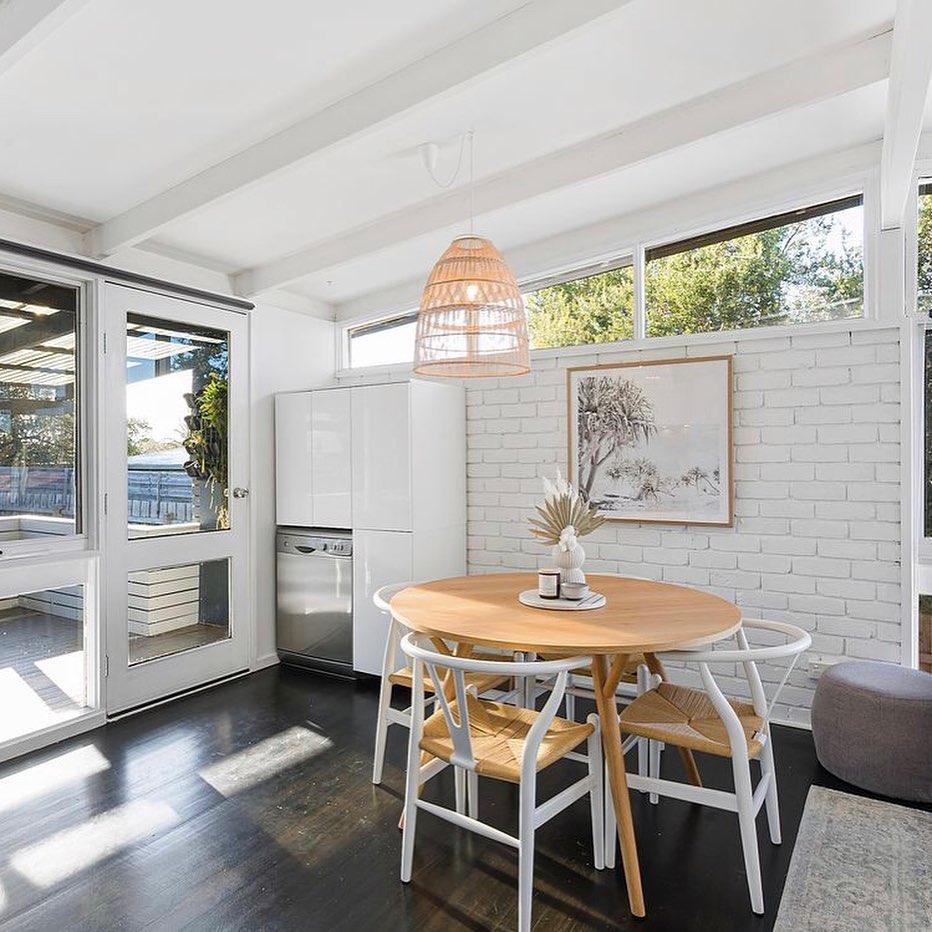 Turn your kitchen into a Modern Coastal wonder. Combine dark flooring with crisp white walls and ceilings. Surround your dinner table with a set of white and natural colored Wishbone chairs.
Style it French Country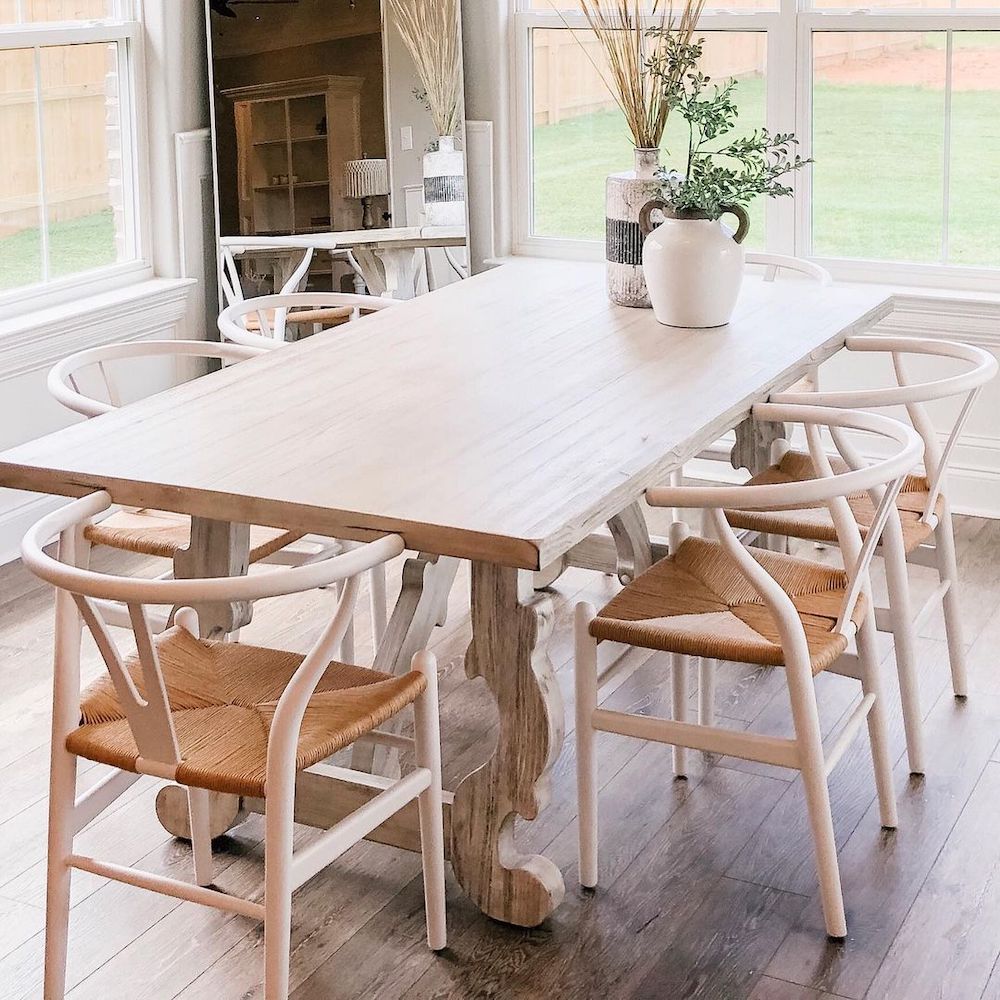 Go with a French Country Style dinner table and a set of Wishbone chairs. Add neutral colored flooring and walls as the background. An incredibly organic and natural decor style. We love the look of this distressed table!
Dine Daily with Stunning Beach Views
Decorate your dining room space minimally when you have incredible beach views from your dinner table. Select neutral-colored furnishings that enhance the space without distracting from the ocean view. Use a soft color palette with natural wood elements. The white sand color, sun-bleached driftwood colors, and ocean blues, all blend in with the dramatic beach views.
Glam it Up – Wishbone Chair Styling Ideas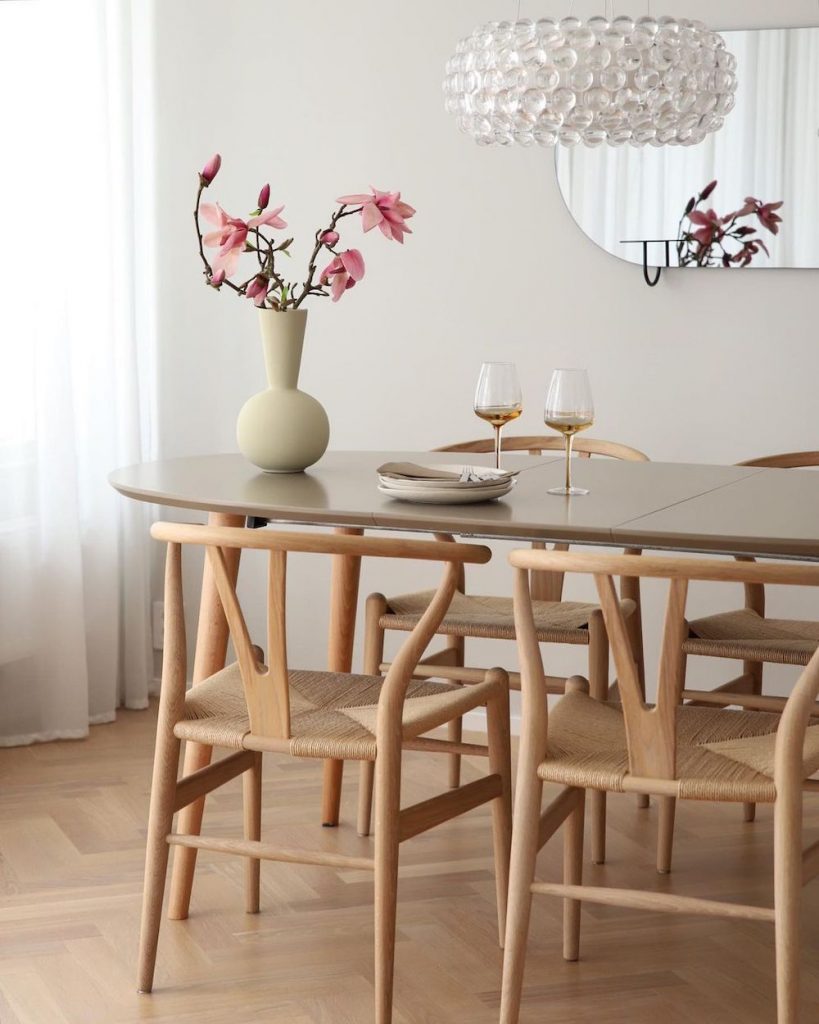 Add a chandelier for a little Glam around an oval table with Wishbone chairs. Hang a mirror across from the dining table for a celebratory ambiance.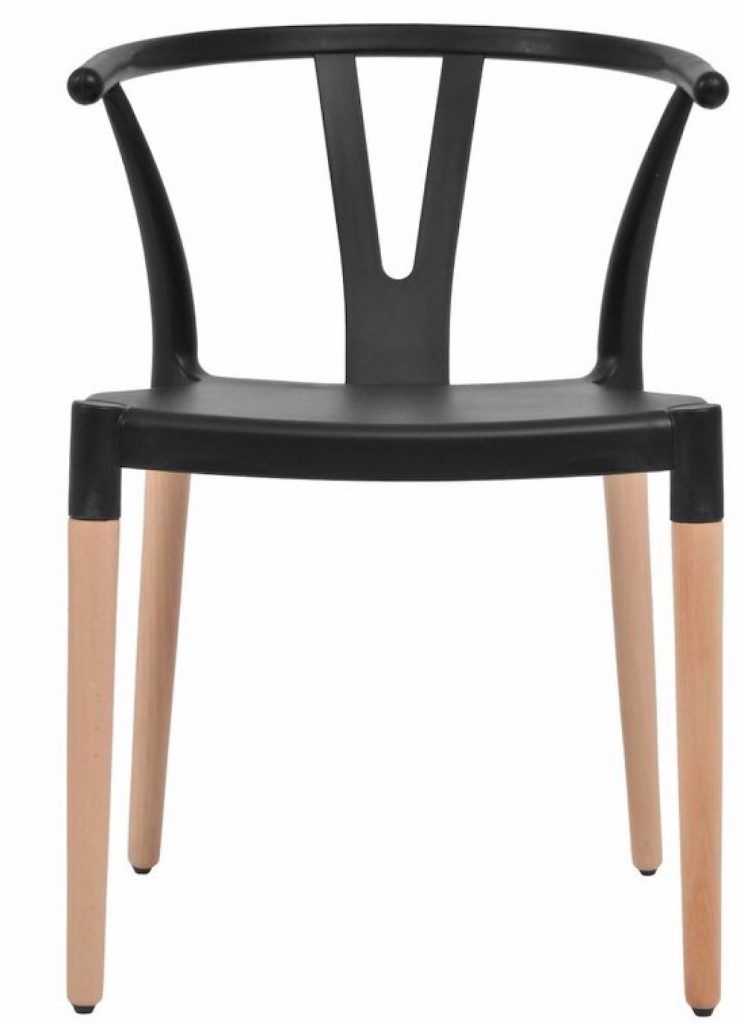 Style a dining room with Wishbone chairs that works for your home life. Chairs are available online in a large variety of finishes and stains. Pick finishes that range from a distressed driftwood color to a polished navy or black stain. As you can see, there are numerous ways to use these incredible chairs.
In Closing – Wishbone Chair Styling Ideas
This is the end of our list of Wishbone Chair styling ideas for styling your dining room. However you style your chair, we know you'll enjoy it immensely. And we're sure that your Wishbone chairs will become a favorite for years to come.
We hope that our list was helpful for styling your dining room at home. For additional coastal decor resources, be sure to check out our coastal decor post for helpful tips. Take a look at our 12 Ways to Add Coastal Decor to your Home post. And for additional coastal inspiration, take a look at some of our other posts.
Enjoy our other coastal related posts for additional ideas.
Reach out to us with any questions. We are always ready to help you out. Thank you for stopping by our blog.
Mary
Pin this for Later: