Papasan chair styling ideas that you'll love. Perfect ideas to decorate your home with a lounge chair. Searching for great sink-in comfort in a lounging chair? Then the Papasan chair is your best bet. As many of you may already know, the Papasan chair is a large, round, bowl-shaped chair. Adjustable with a frame base made from rattan, bamboo, or wood. And a removable cushion that rests inside the bowl of the chair.
In today's post, we are sharing the best 12 Papasan chair styling ideas. Curl up in these accent chairs for a quick nap or to cuddle with your adorable pet. Designed in the Southeastern Asian region of the Philippines, the chair was brought to the US by military servicemen after World War II.
Sink-In Comfort – Papasan Chair Styling Ideas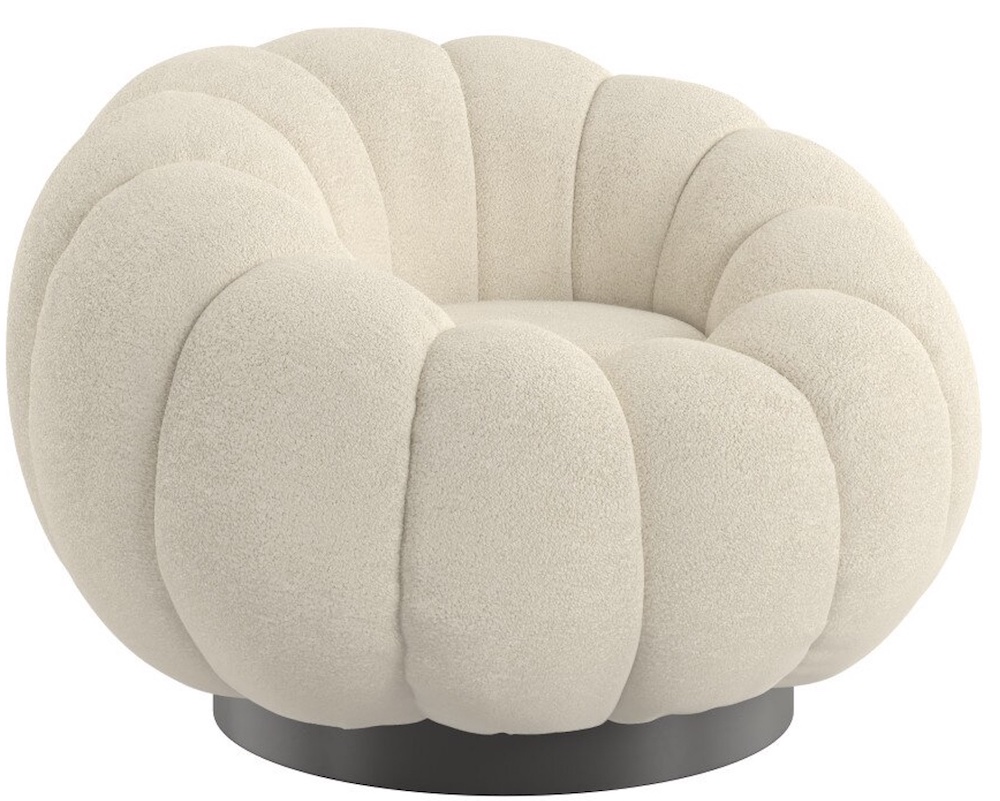 Keep the Papasan chair in mind if you are searching for a special accent chair for your home. Originally used in Japanese homes, each home had a single chair reserved for the family patriarch. The chair's name evolved into Papasan which was named by the returning service members. Papa is the English term for father. Whereas the san refers to the important status and respect shown to the elder male family member.
A single-person chair, the Papasan is a deep-seated, roomy chair. Then came along an expanded version of the chair called Mamasan. Allows for a father and mother or couple to sit comfortably. These chairs enjoyed enormous popularity in the '70s. The timing was perfect since the chair fit perfectly with the eclectic and bohemian lifestyle. Embraced by young adults of that period, who loved bamboo and rattan furnishings that were the focus of the minimalist decor style.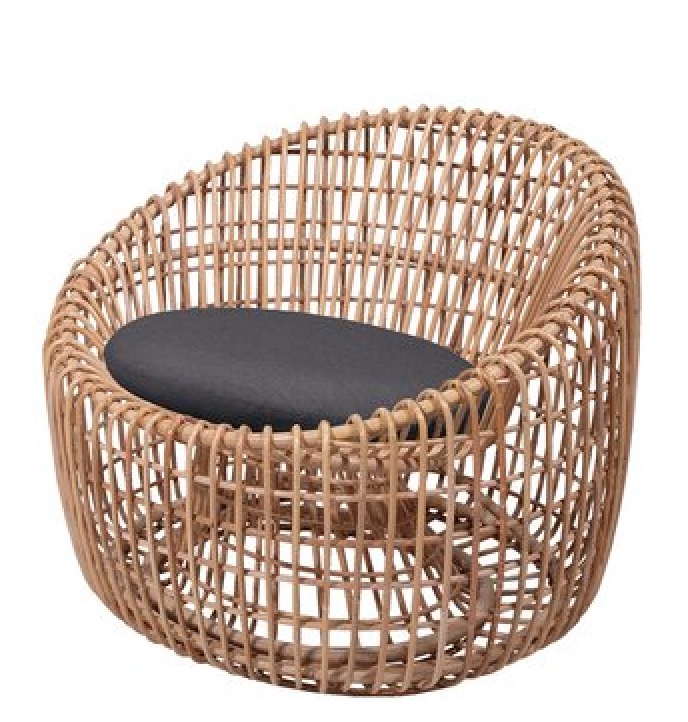 Now we begin our inspirational styling ideas using a Papasan chair. Take a look. Be sure to drop us a line below in the comment section. Let us know all about your favorite styling ideas.
Style it with Tropical Plants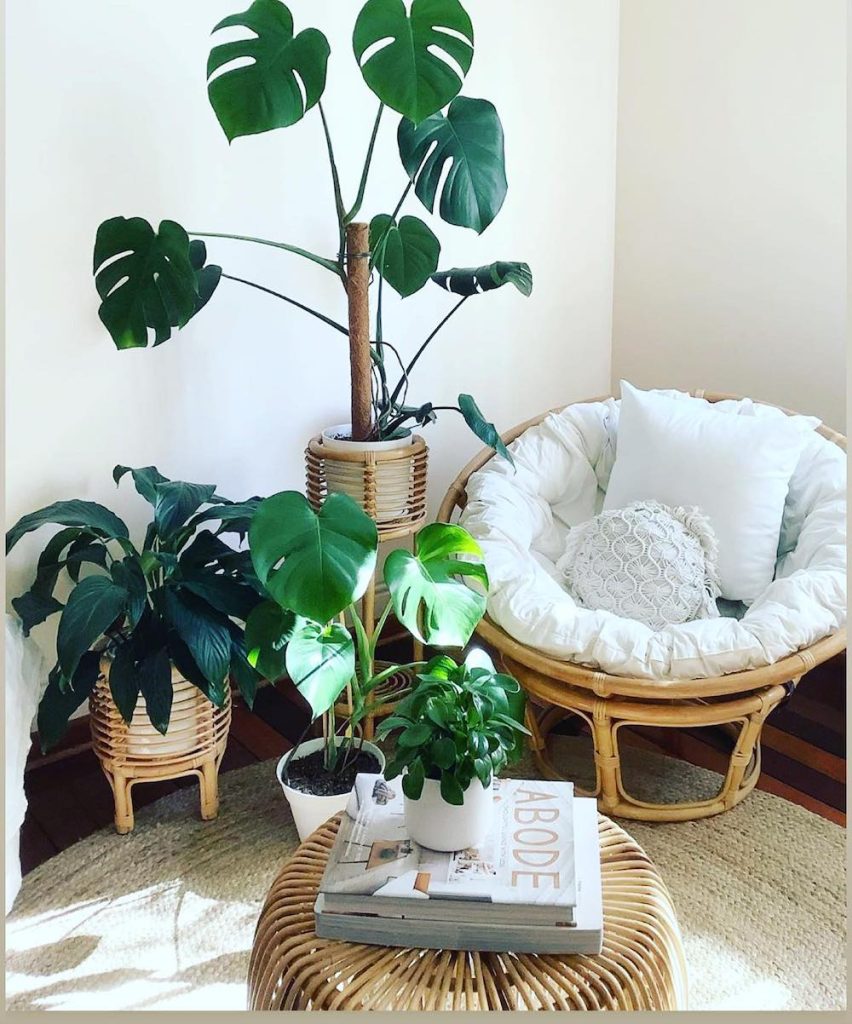 Create a space surrounded by your favorite tropical plants in rattan plant stands. We especially love this calming look.
Light Up your Favorite Candle – Papasan Chair Styling Ideas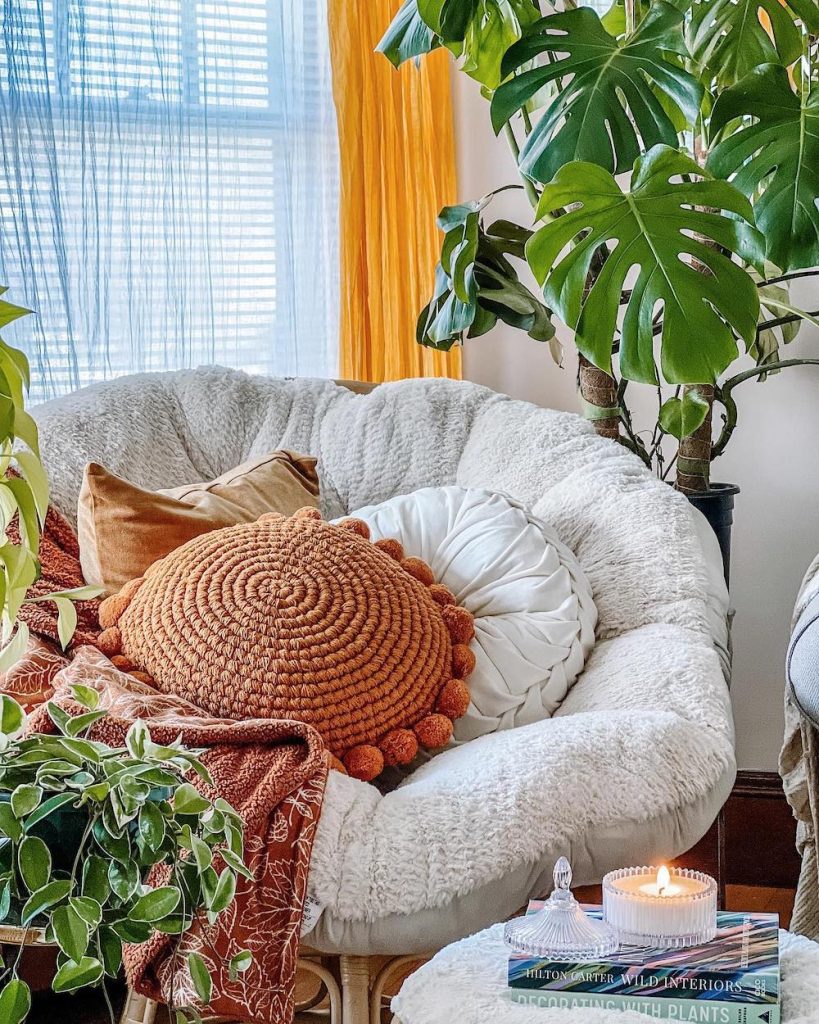 Keep a candle next to your Papasan chair. A great uplifting mood fragrance is the perfect accessory.
Mix Wood Tone Finishes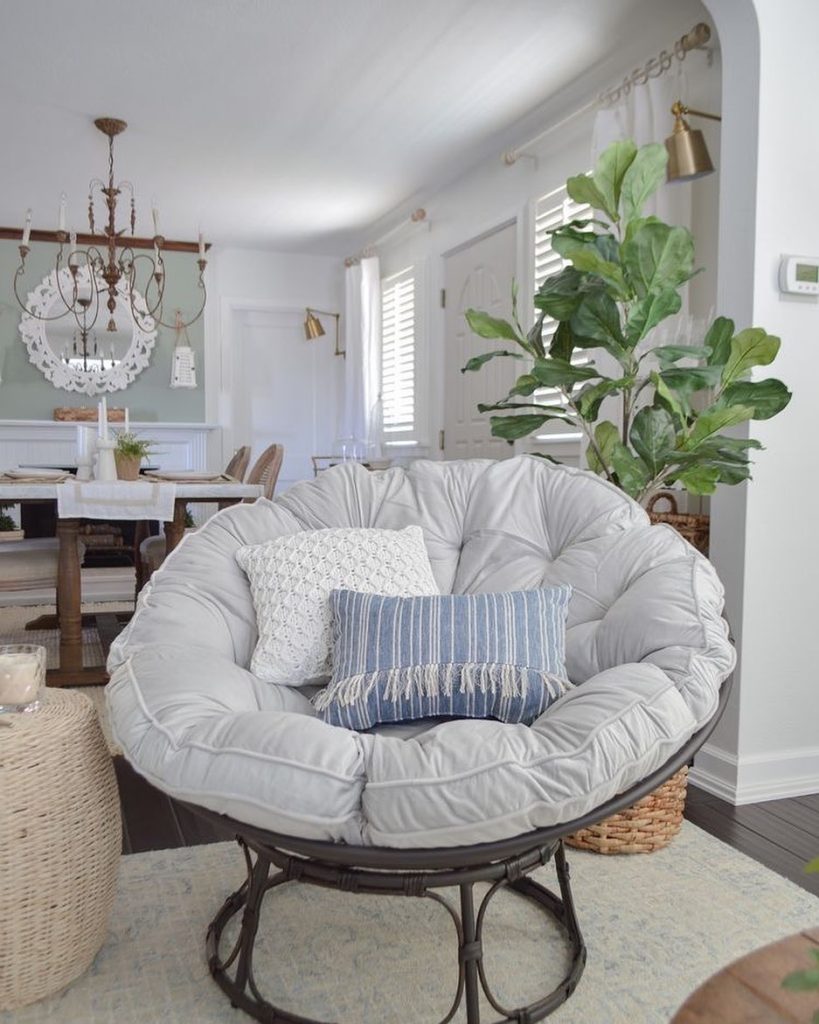 Go ahead and blend dark wood tones with lighter ones. In this image, the accent chair and dark flooring look beautiful against the contrast of the lighter wood tones. A great blending of mixed woods.
Go for a Faux Fur Look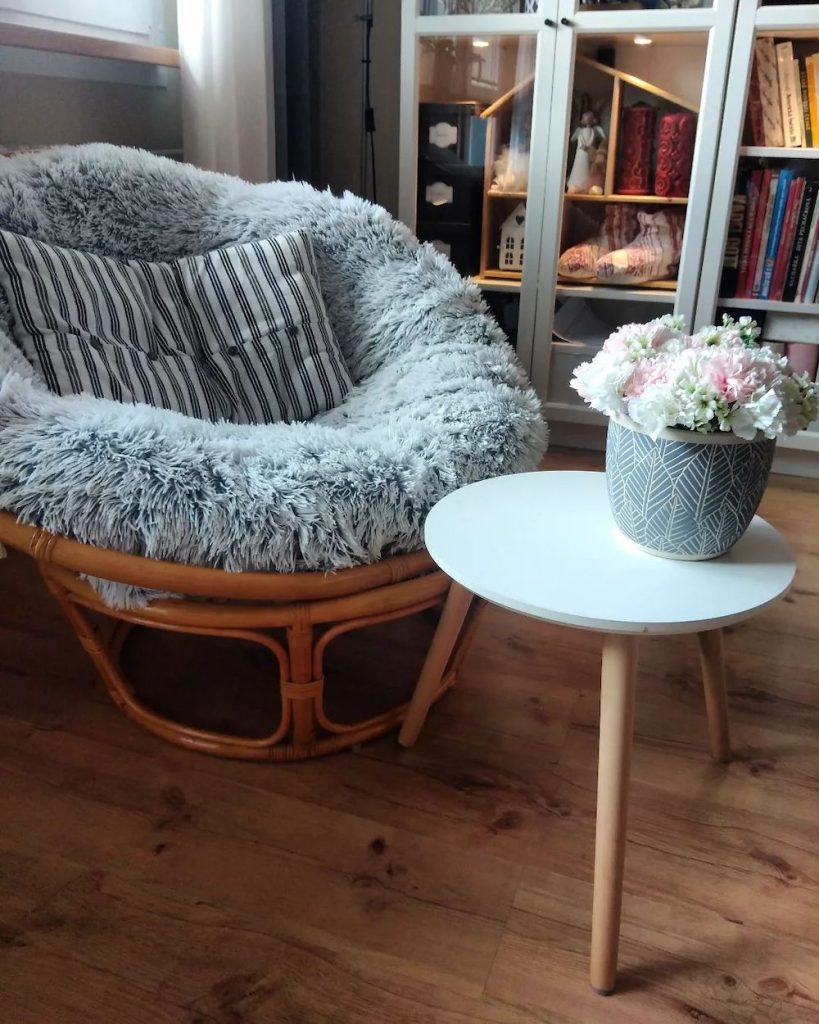 Dive inside of this accent chair with a faux fur cushion. Keep the coziness throughout the year with this cushion style.
Rest it Over a Herringbone Floor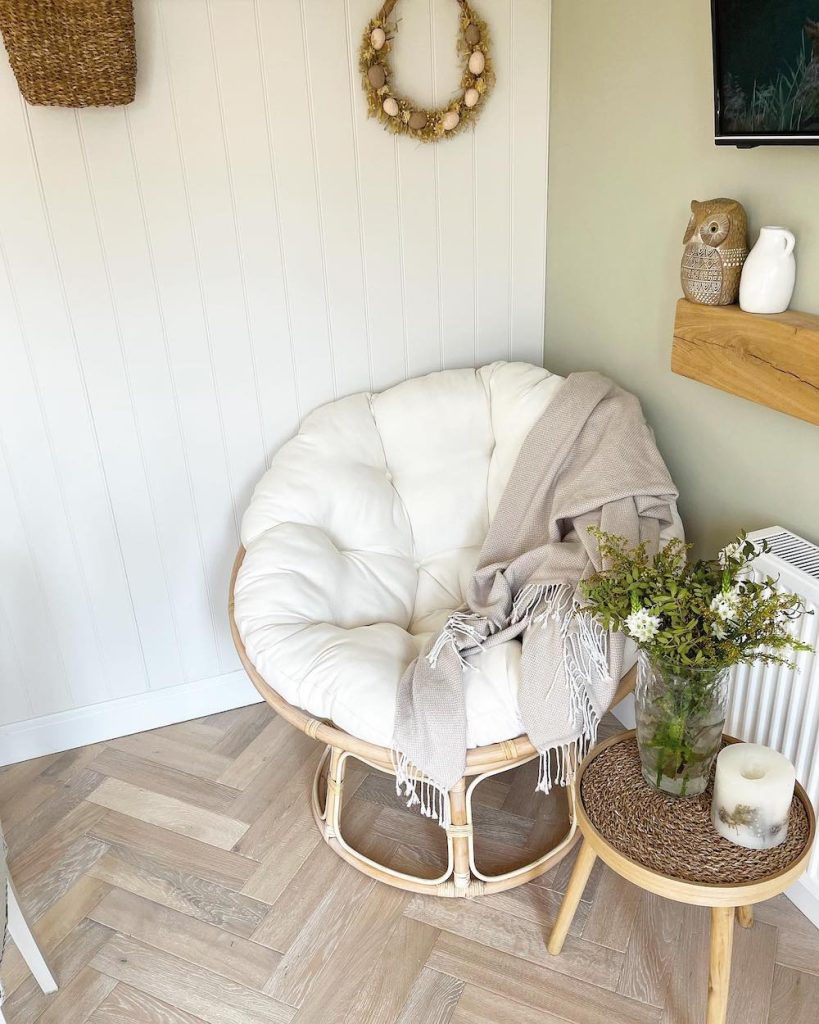 Change it up. Rest your chair over a traditional herringbone floor. Mix a newer accent furniture piece with a more traditional floor style.
Make it a Double – Papasan Chair Styling Ideas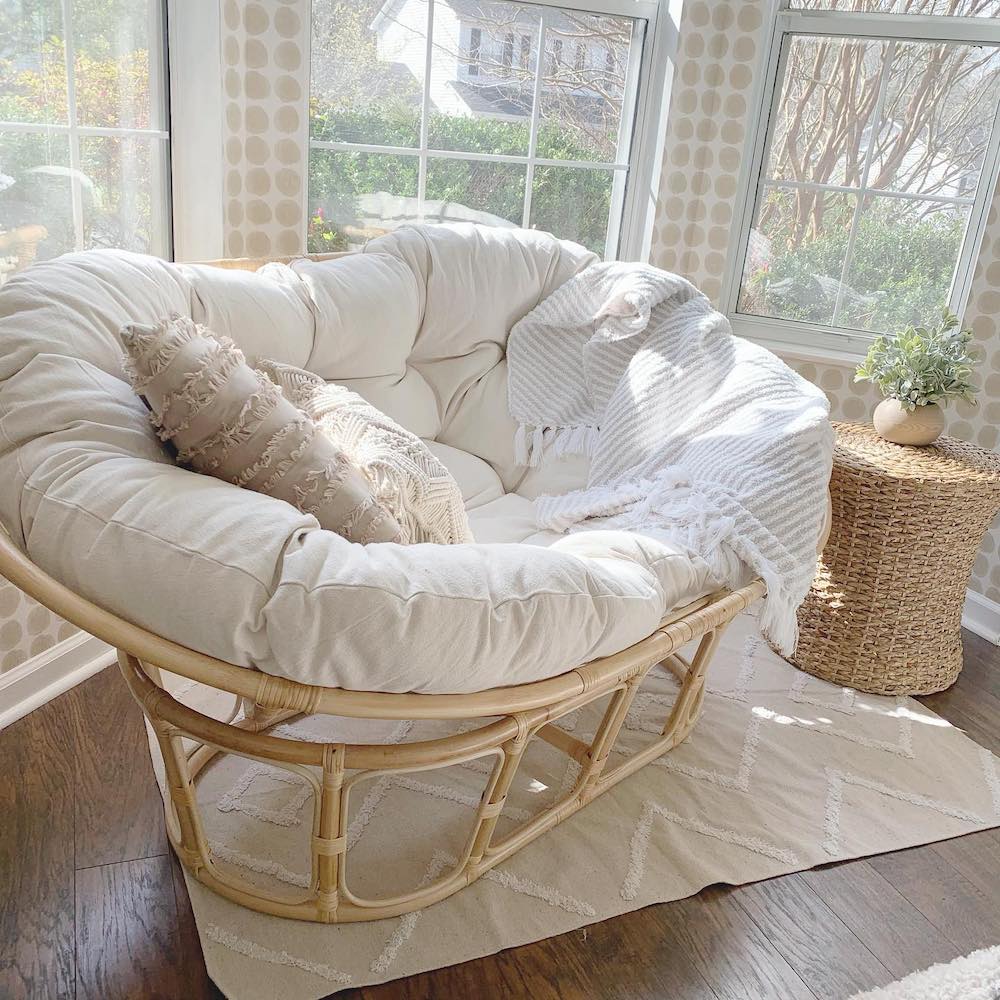 Extend your stay with a double Papasan or Mamasan chair. Stretch out in this chair or share it with a pal.
Go Organic – Papasan Chair Styling Ideas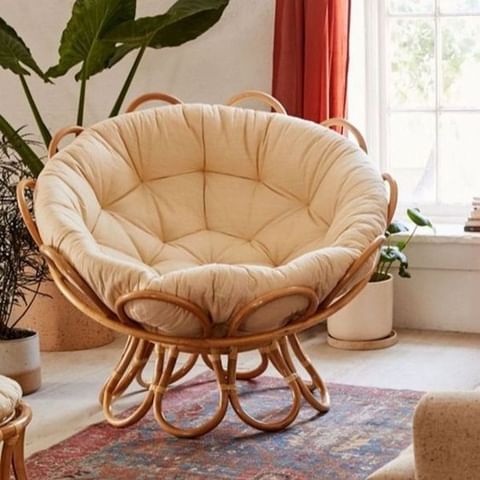 Style it with organic accessories. Use organic colored accessories and fresh greenery for a classic organic look.
Warm it Up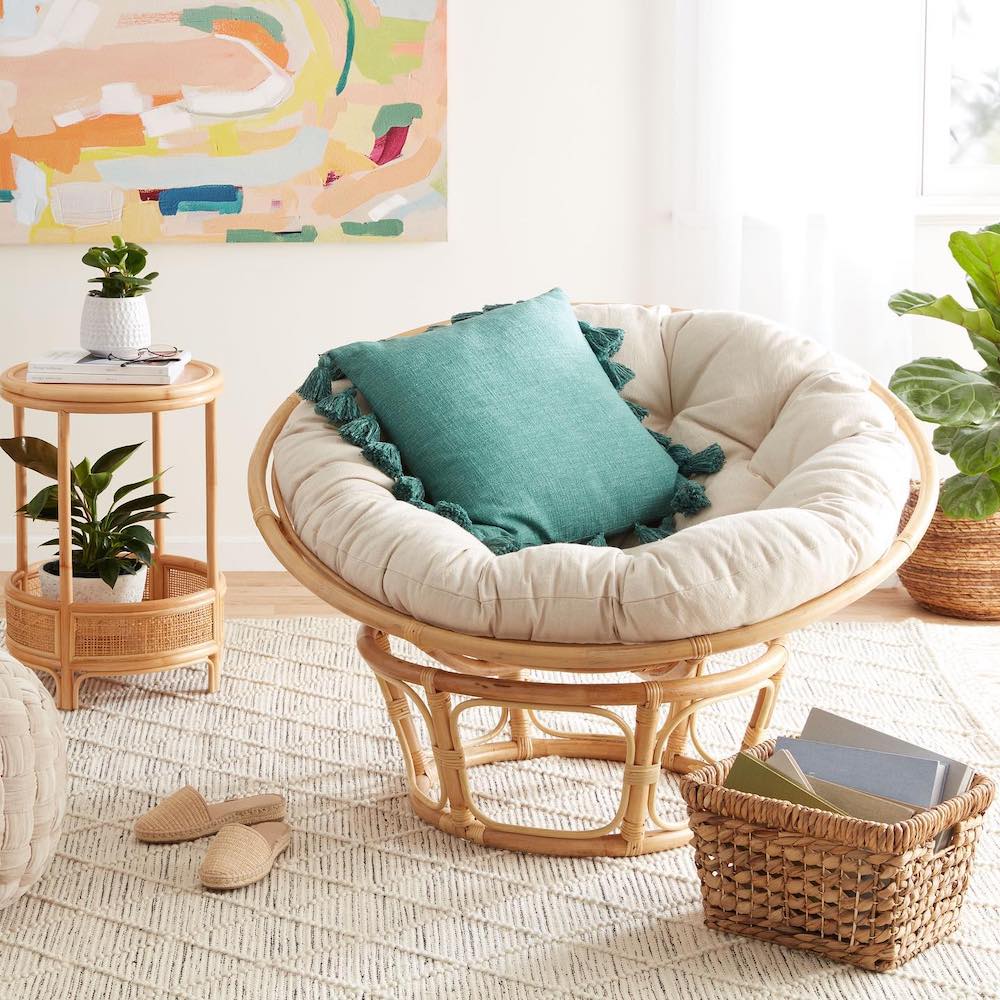 Blend a variety of textures and tones to add warmth to your space. Give your home a comfortable feeling with subdued warm beige tones.
Put in a Room with a View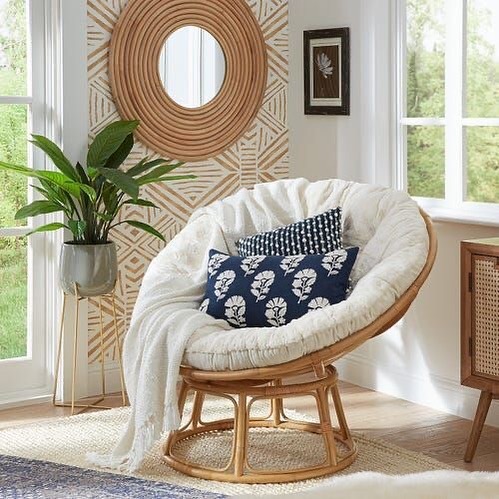 Reserved the best view in the house for your accent chair. Stay comfortable in your chair while gazing outdoors.
Style it with Eclectic Vibes – Papasan Chair Styling Ideas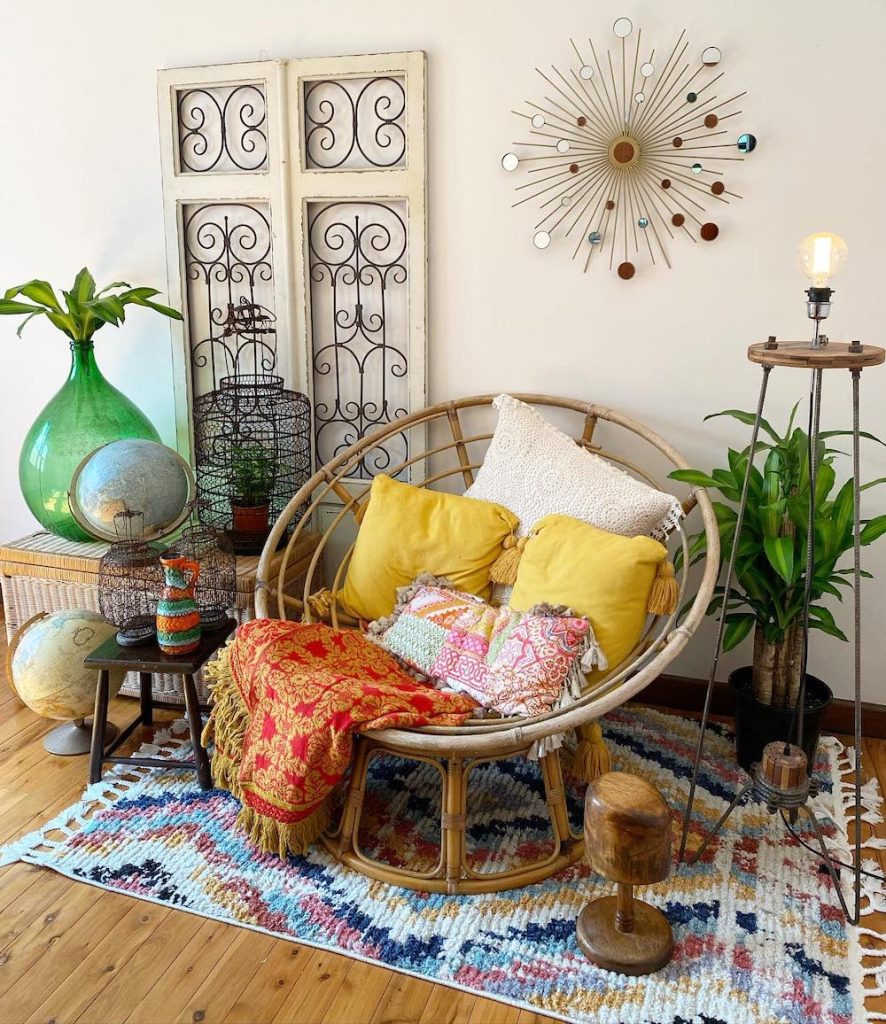 Give it an eclectic vibe look. Search your local flea market and second-hand stores for accessories. And when in doubt, add more houseplants.
Surround your Chair with Collections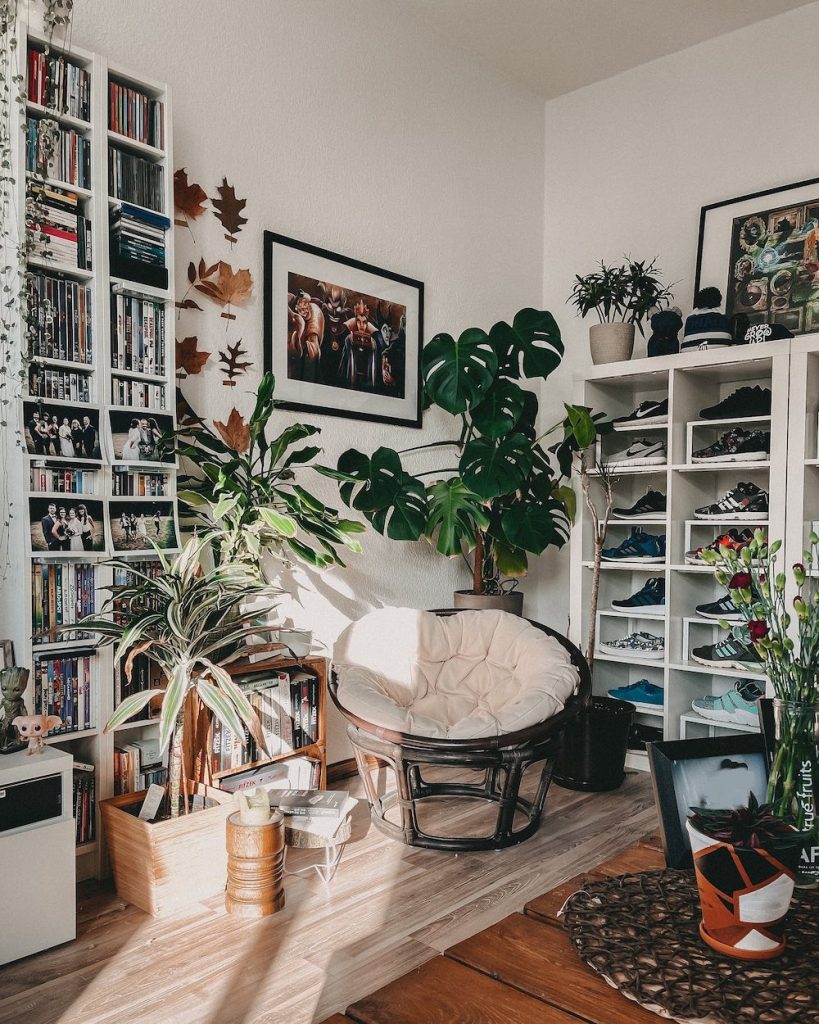 Organize your favorite collections next to your chair. Include your favorite books, family photos, houseplants, or sneaker collections.
Drape a Throw Over Your Chair – Papasan Chair Styling Ideas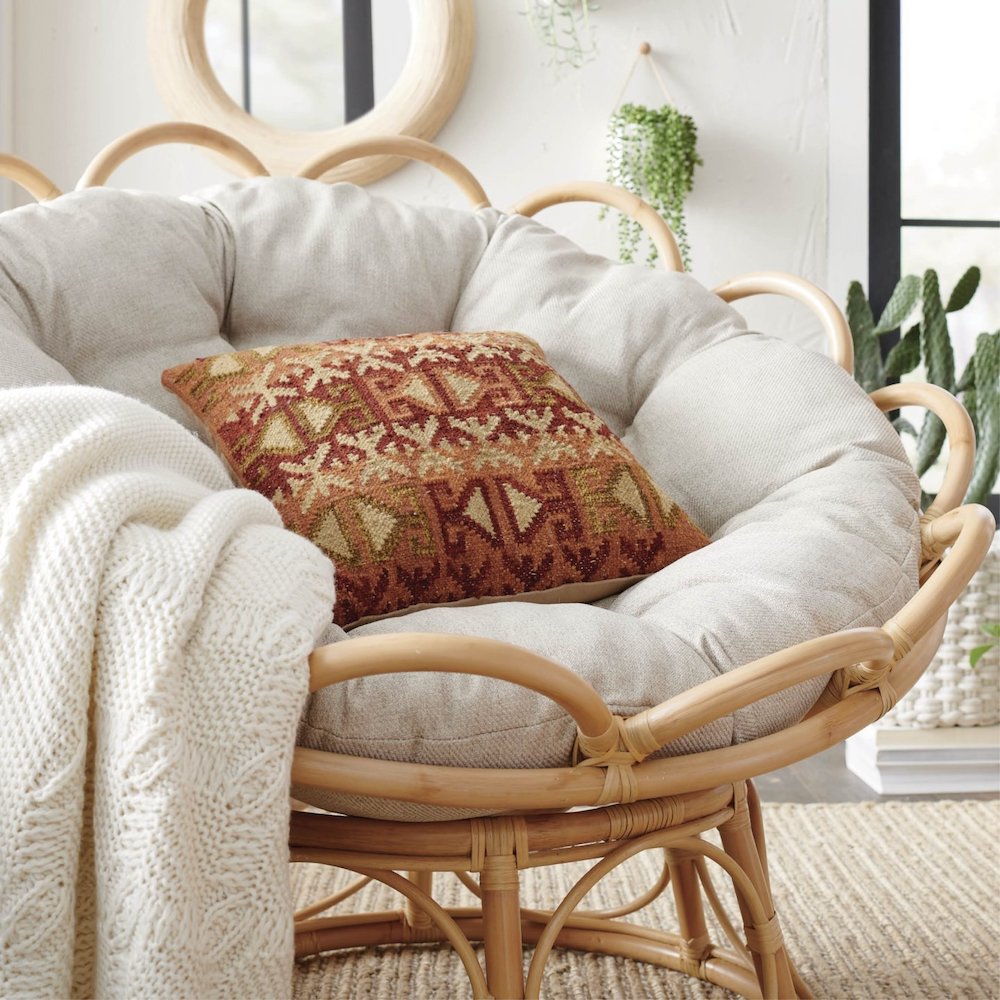 Always keep a throw over your chair for those chilly evenings. And of course, a great way to mix textures in the room. The throw, cushion, toss pillow, and area rug each have a different texture. All textures beautifully blend together.
In need of a Papasan chair for your home? Take a look at these amazing pieces. We think you are gonna love these!

This ends our list of comfortable Papasan chair styling ideas for your home. We hope you found the perfect piece for you and your home. Take a look at our other posts for home decor inspiration. Be sure to tell us about your home decor projects in the comments below. We always love hearing from our readers.
Enjoy our other accent chair-related posts for additional ideas.
Hanging Chairs
Egg Chairs
Papasan Chairs
Boucle chairs
Parsons chairs
Wingback chairs
Accent chairs
Rattan chairs
Reach out to us with any questions. We are always ready to help you out. Thank you for dropping by and taking a look at our blog.
Mary
Pin this for Later: