Use pampas grass throughout your home year-round. Pampas grass is an attractive ornamental outdoor grass that is grown for its feathery plumes. The blooms are white to light pink and purple. Outdoors these plants can reach between 10 to 18 inches tall. Create beautiful bouquets of plume stems that will make your home come alive.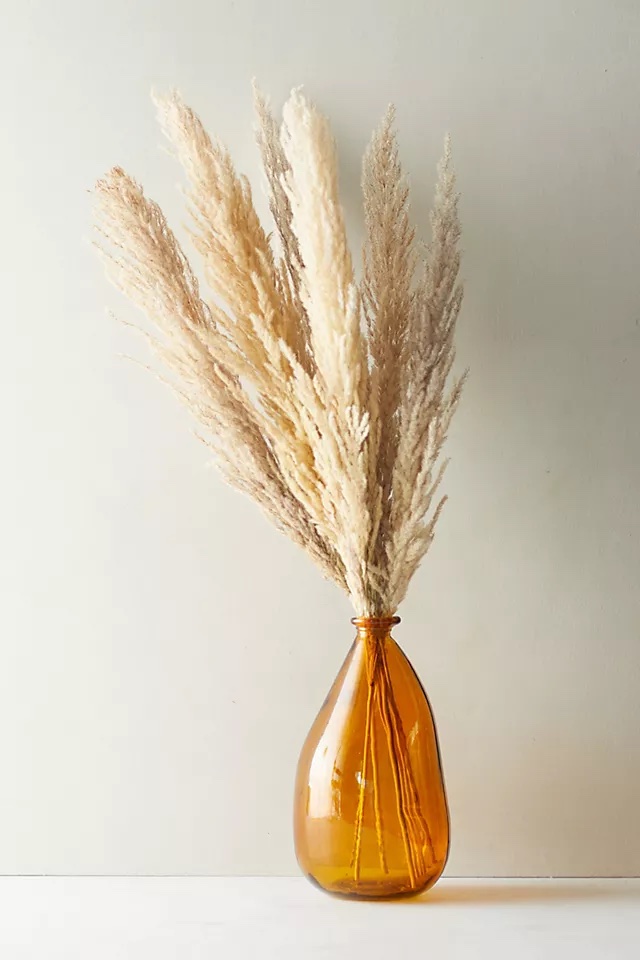 These beautiful plumes can be used anywhere in the home and with several home decor styles. Make a statement with these wispy, tall, and slender plumes resting on an entryway console table. Or anywhere you want to add a dramatic effect. Bundle these bouquets in any room throughout the house. Perfect for homes with neutral decor or colorful homes as well.
Bring the Boho Look Home – Use Pampas Grass
Now on to our inspirational ideas for styling your home with pampas plume bouquets. Take a look at these styling ideas for your home. Be sure to let us know what you think of these styling room ideas.
Place it Center Stage – Use Pampas Grass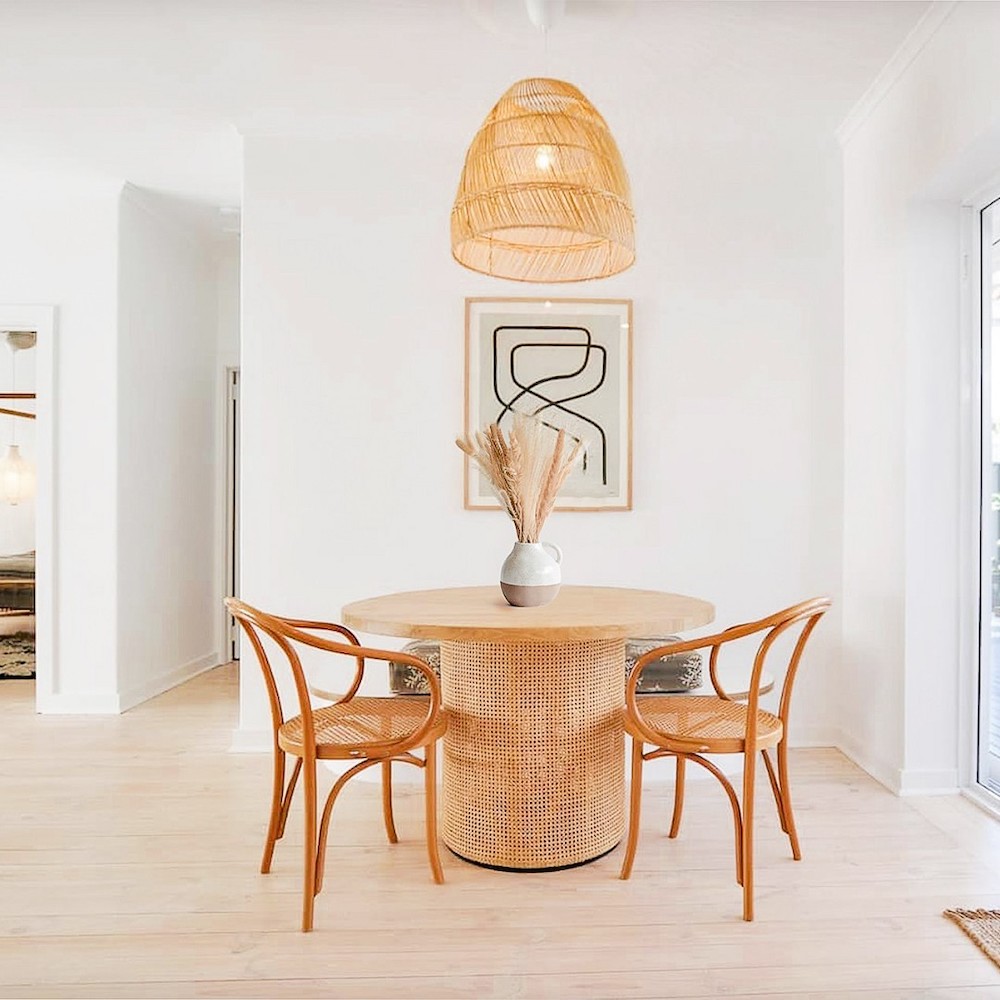 Give it a special place as a centerpiece on the dinner table. A calming and cozy space for dinner.
Make Room for it on the Dressing Table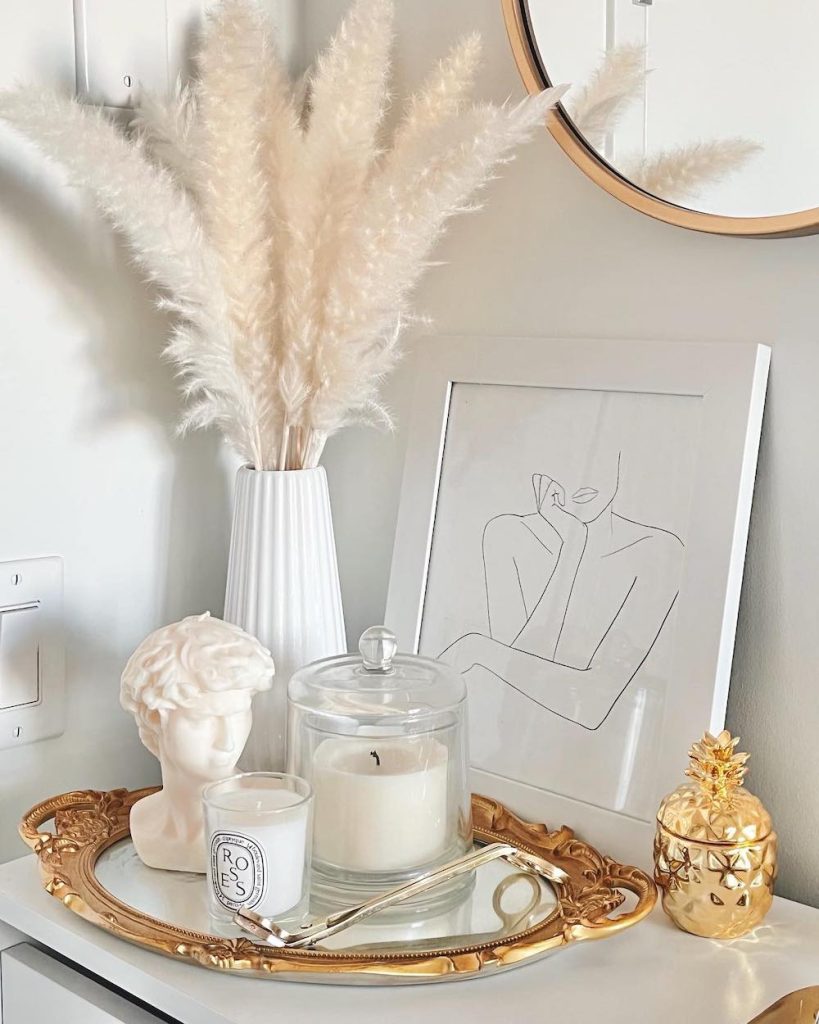 Add a bouquet of these feather plumes to a vase on your dressing table. Perfectly styled!
Brighten Your Bedroom – Use Pampas Grass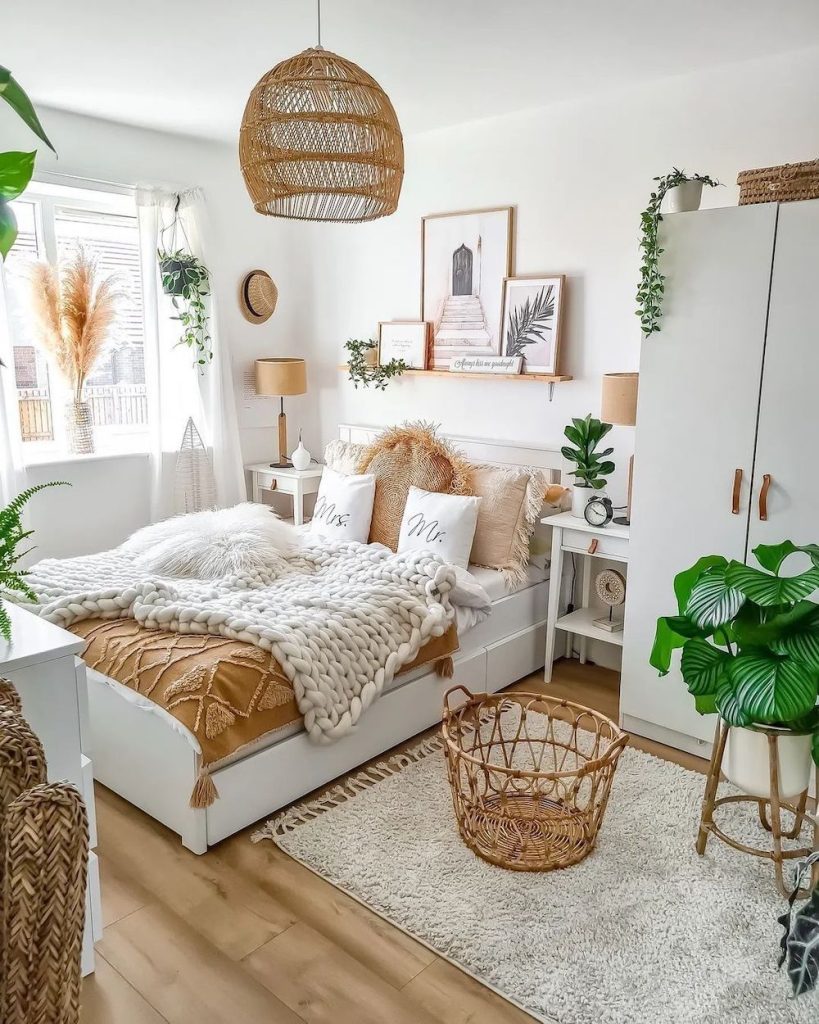 Add a vase full of pampas plumes to your bedroom as a nice morning wake-up greeting.
Make an Entryway Statment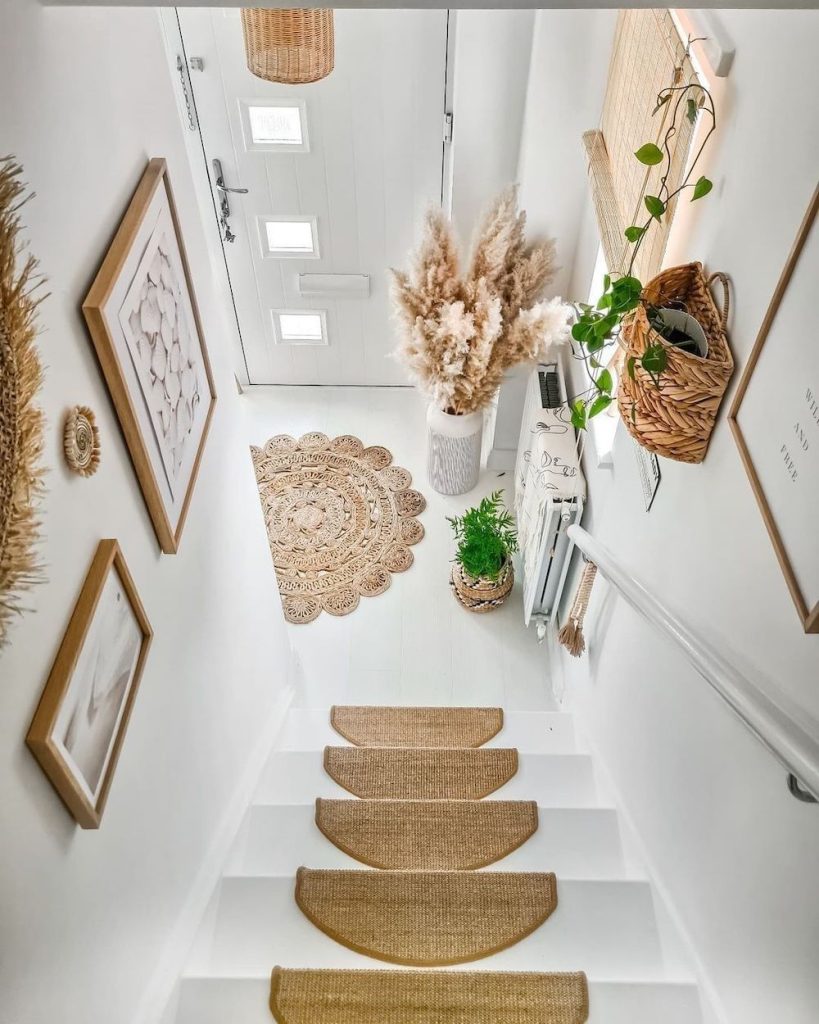 Greet house guests in front of a tall floor vase filled with pampas blooms.
Place in a Bedroom Loft – Use Pampas Grass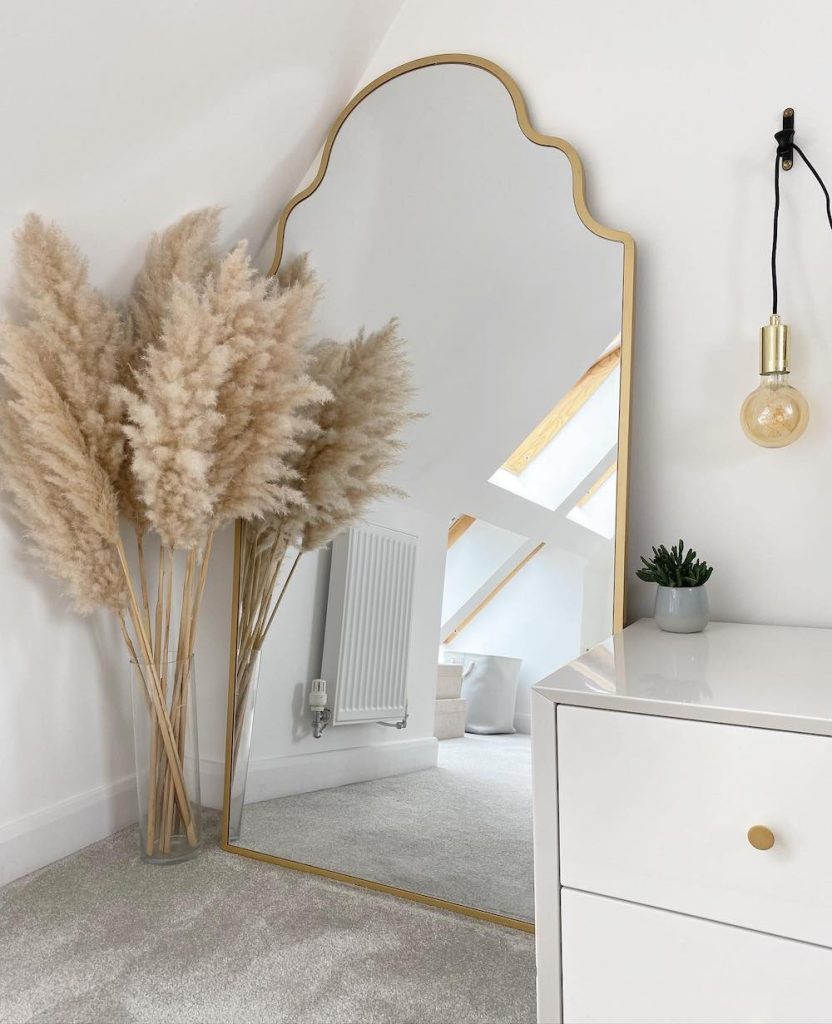 Decorate your bedroom loft with a full-length mirror and a vase full of pampas grass stems.   
Create a Dramatic Workspace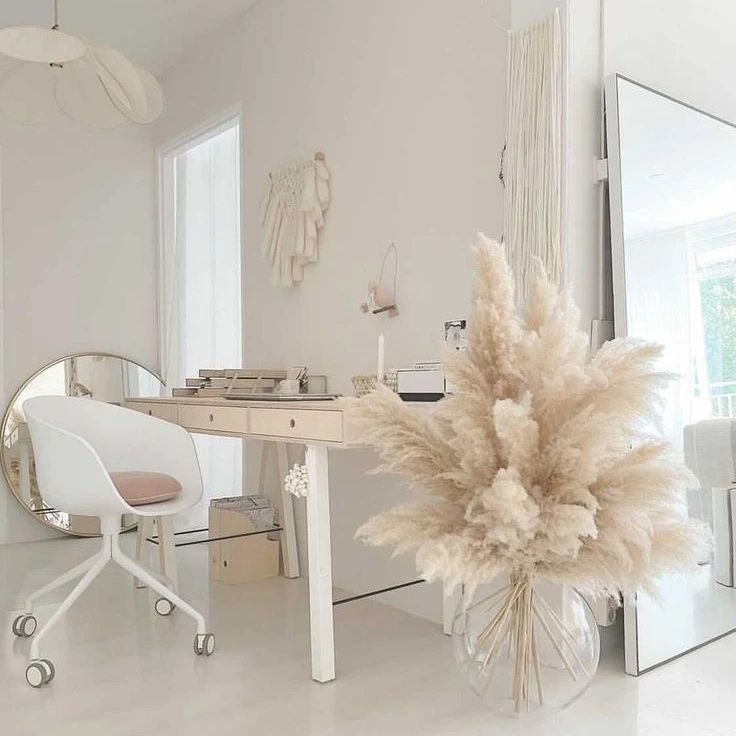 Give your workspace a dramatic effect with a vase full of pampas plumes. Gorgeous!
Design Wispy Wall Art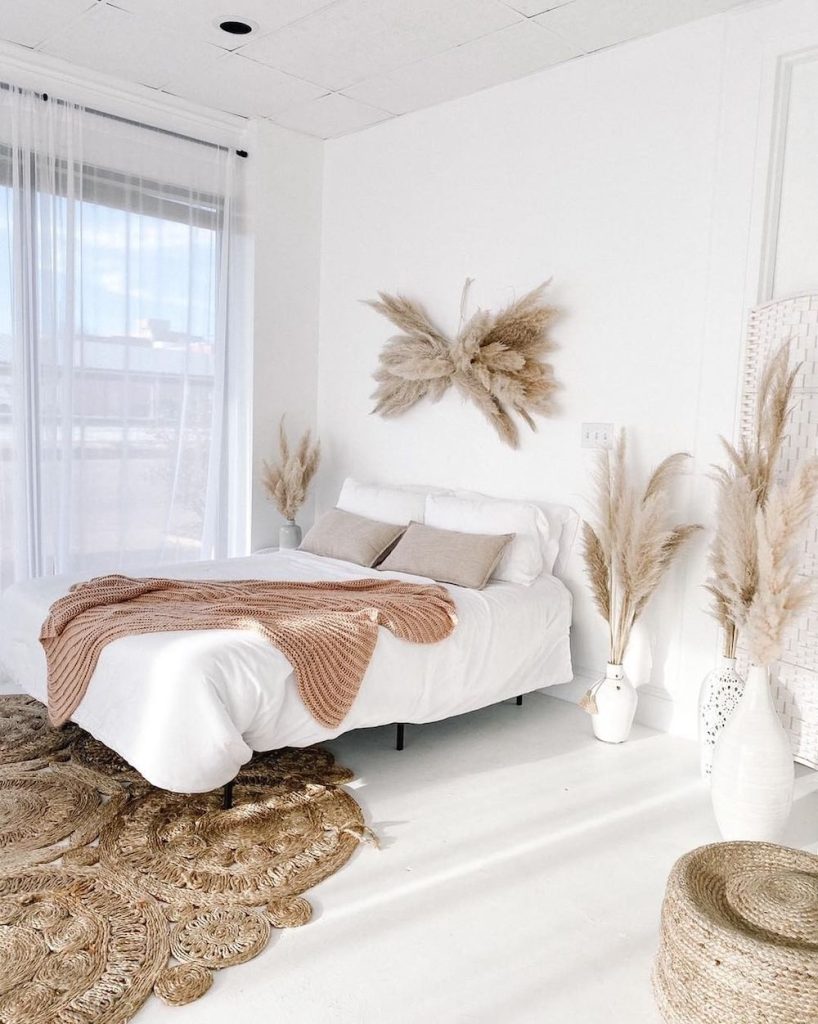 Display a beautiful piece of wall art made from pampas plumes.
Style it on a Wreath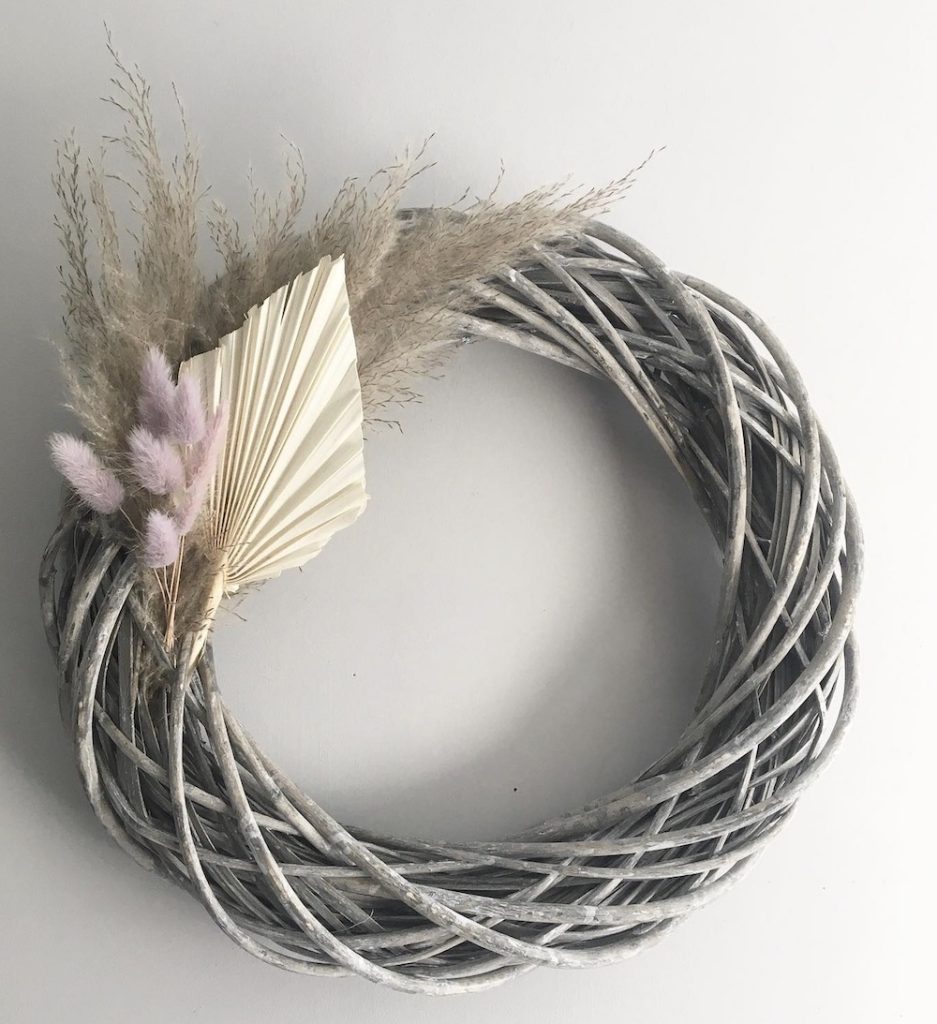 Hang a wreath over a front door. In this inspirational idea, the wreath is styled in a boho theme.
Fill a Wicker Vase – Use Pampas Grass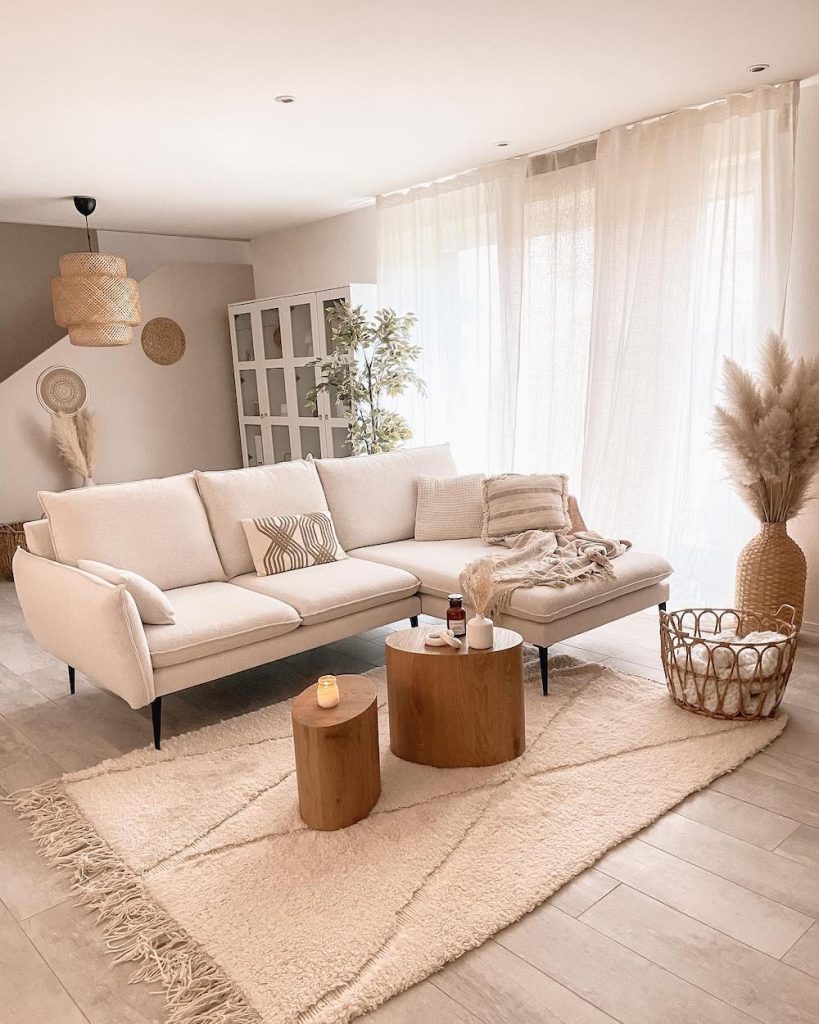 In a beautiful living room, fill a wicker vase with pampas plumes.
Take it Outdoors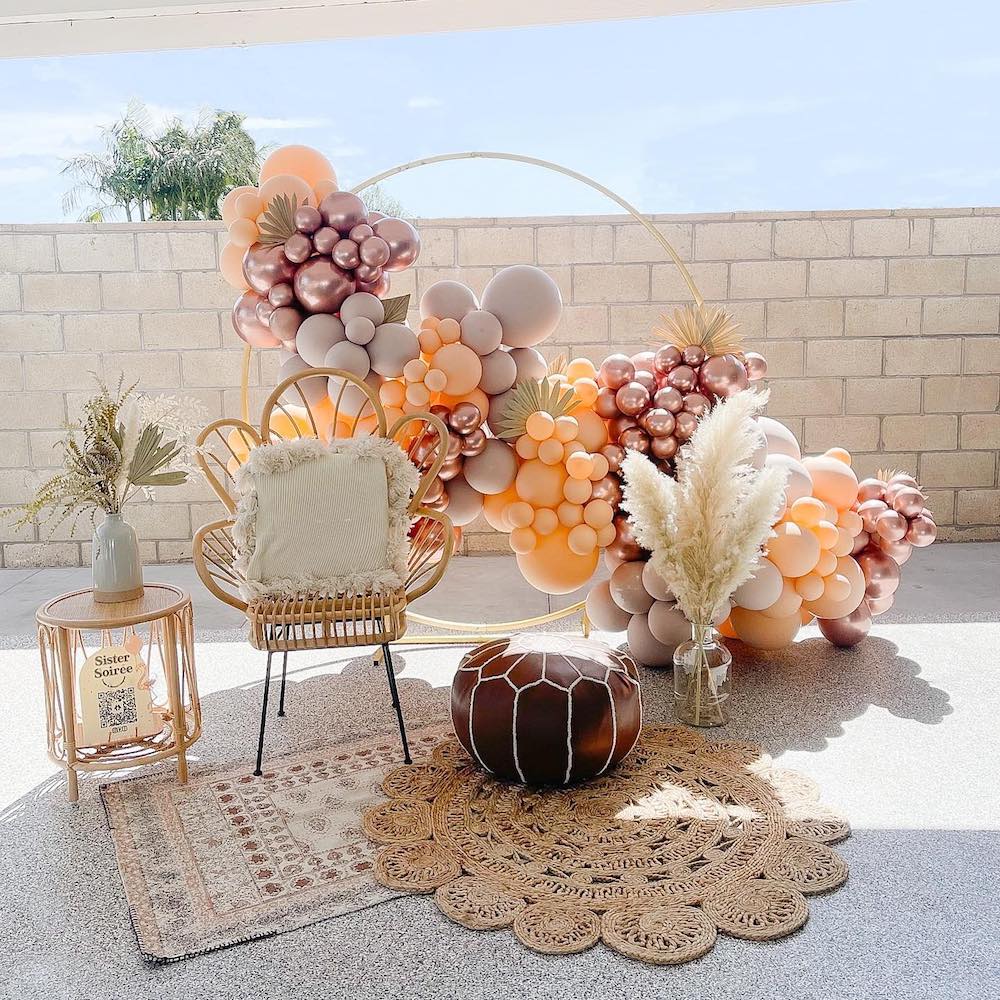 Have an outdoor party. And take the pampas bouquet outside too.
Pretty Up Your Bathroom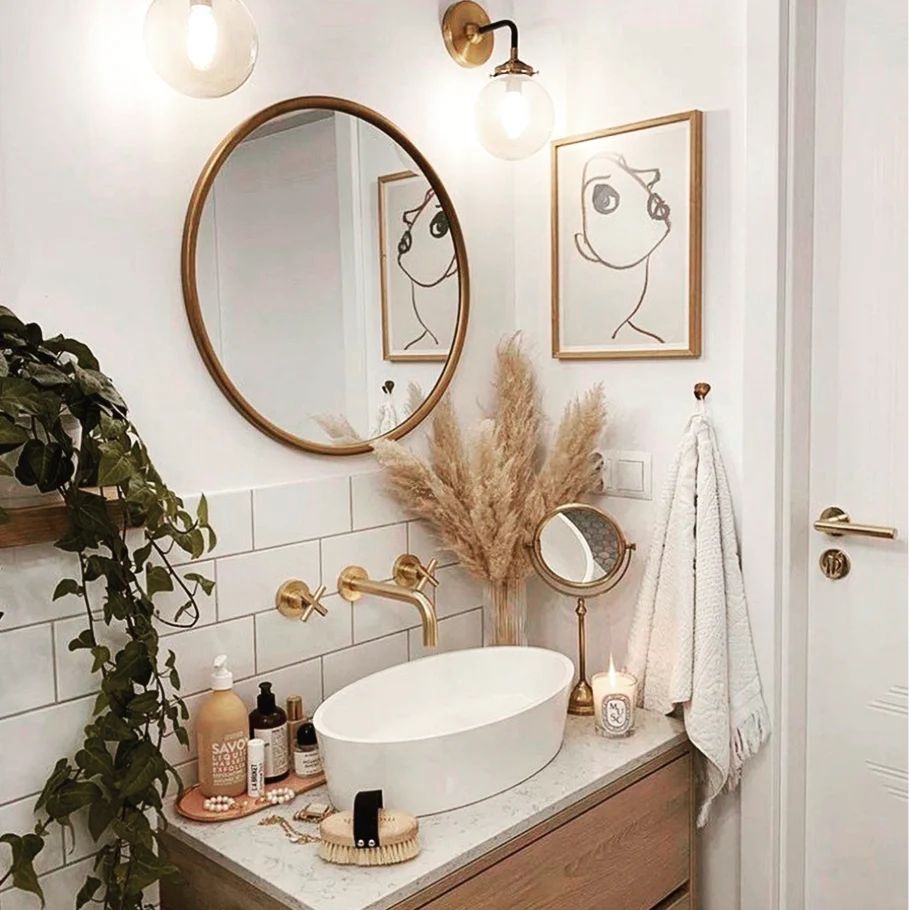 Keep a bouquet in your bathroom for an early morning pick me up.
Drop a Vase Full in a Sitting Area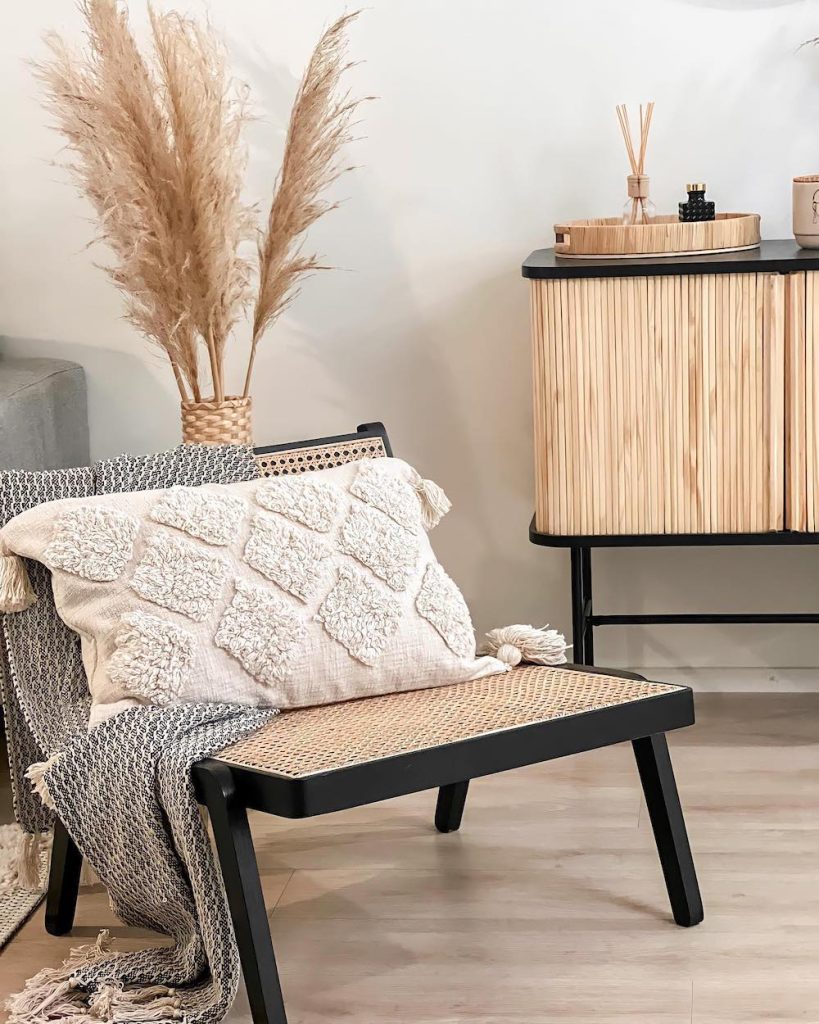 Add a relaxing and soothing bouquet near a sitting area. Give it a calm and relaxing atmosphere.
Fill a Planter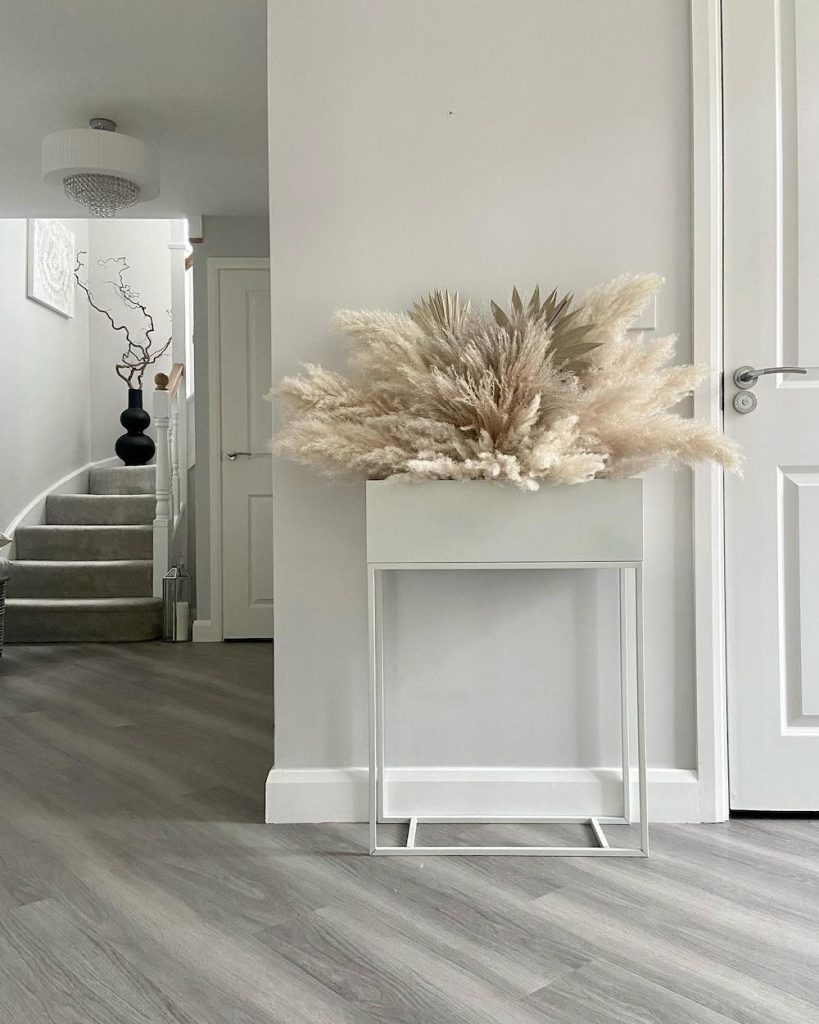 Design a beautiful bouquet inside a planter. A perfect piece for a bedroom.
House it on a Shelfie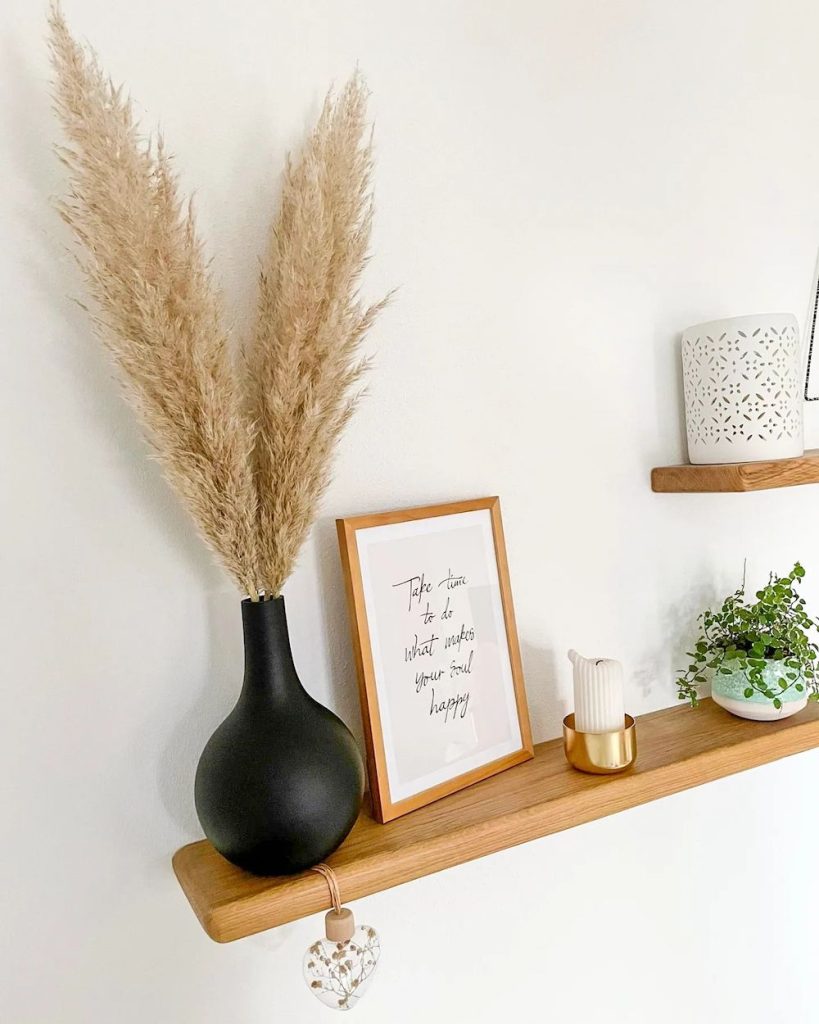 Give it a new home on a shelfie. Looks right at home on this shelf.
Keep it Stylish in the Living Room – Use Pampas Grass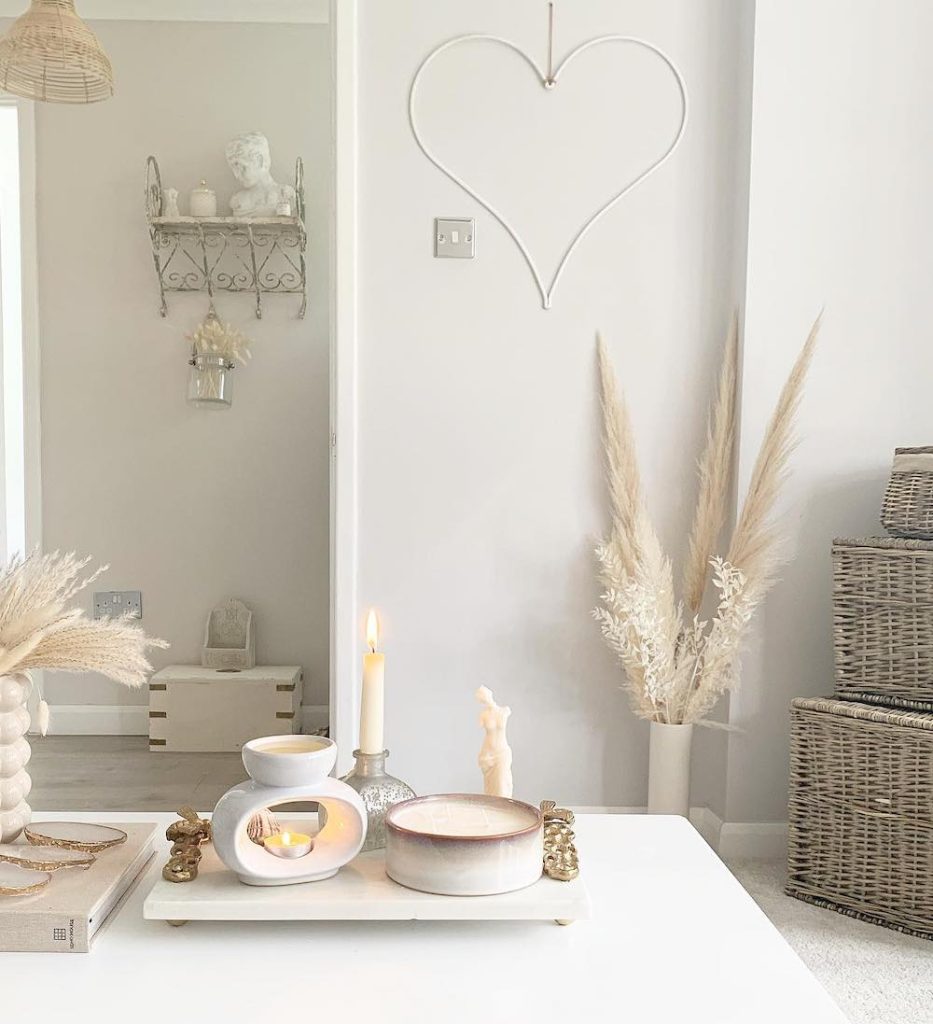 Display it on the living room floor for an added dramatic effect.
This ends our inspirational list of ways to use these beautiful pampas bouquets throughout your home. Do you have a favorite place at home that you'd like to add a bouquet to? Add your thoughts in the comments below. We always love hearing from our readers. Hopefully, you've found one or two spots inside your home to add these unique feathery bouquets to.
If you'd like to decorate with pampas bouquets use any of our plumes choices below. Take a look at these gorgeous feather plumes for your home or office.

Select any of these pampas grass bundles to decorate your home with. Each piece we selected is suitable for a coastal or tropical home. Be sure to share with us which bundles are your favorite. We love to know what you think.
Enjoy our other home decor related posts for additional ideas.
Rattan Plant Stands We Adore
Air Purifying Plants
Best Plant Stands
Rattan Pot Planters
Best Faux Plants
Great Houseplants
Thank you for stopping by to read our blog at Finding Sea Turtles. Reach out to us with any questions. We are always ready to help you out.
Mary
Pin this for Later: