Neutral end table ideas with incredible style for a neutral living room. These handy end tables are sometimes referred to as side tables. When placed next to a sofa, they are also known as sofa tables. Side and end tables have been used in homes for many years. Originally, they were used next to either a sofa or a side chair. More recently, end tables have been used in other rooms and places in the home. These smaller tables are versatile and constructed in many sizes and designs.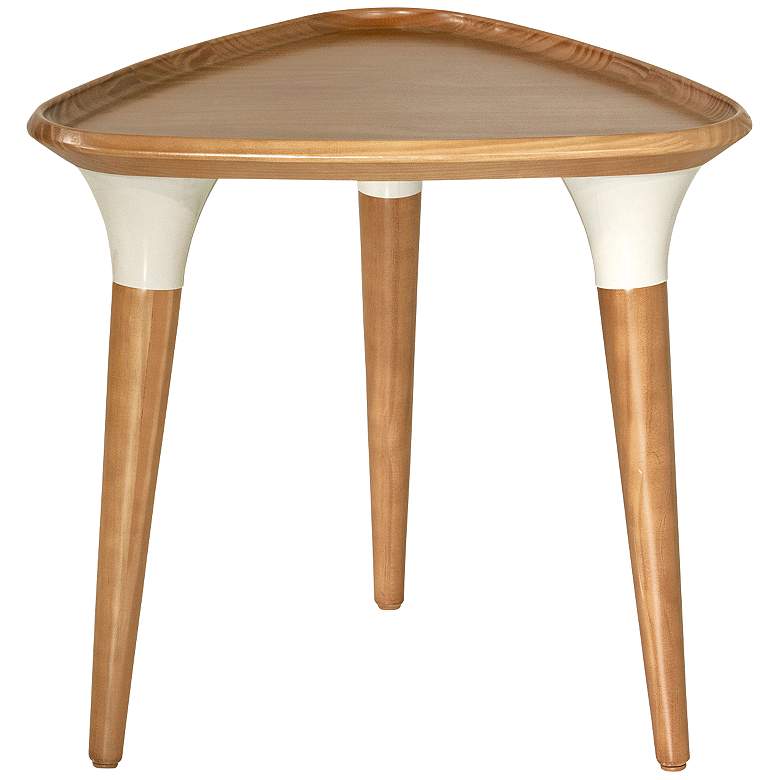 In today's post, we are sharing decorative ways to use an end table with a neutral finish. These neutral tables can be styled with various furnishings in several places throughout the home. End tables can also be used in many ways. Usually placed next to a sofa or chair for easy access to drinks or plates of food. Add a group of end tables at various heights either in between two accent chairs or a the end of a sofa. Place two or three similar designed end tables in lieu of a coffee table and in front of a sofa for a dramatic look.
There are also nesting tables which are groups of two or three tables with a similar design. These table sets vary in height. When placed together the shorter tables slip underneath the taller tables. Each table is separate and can be used individually. All of these tables are ideal for use while sitting down in an accent chair or on a sofa.
Style it Simply Beautiful – Neutral End Table Ideas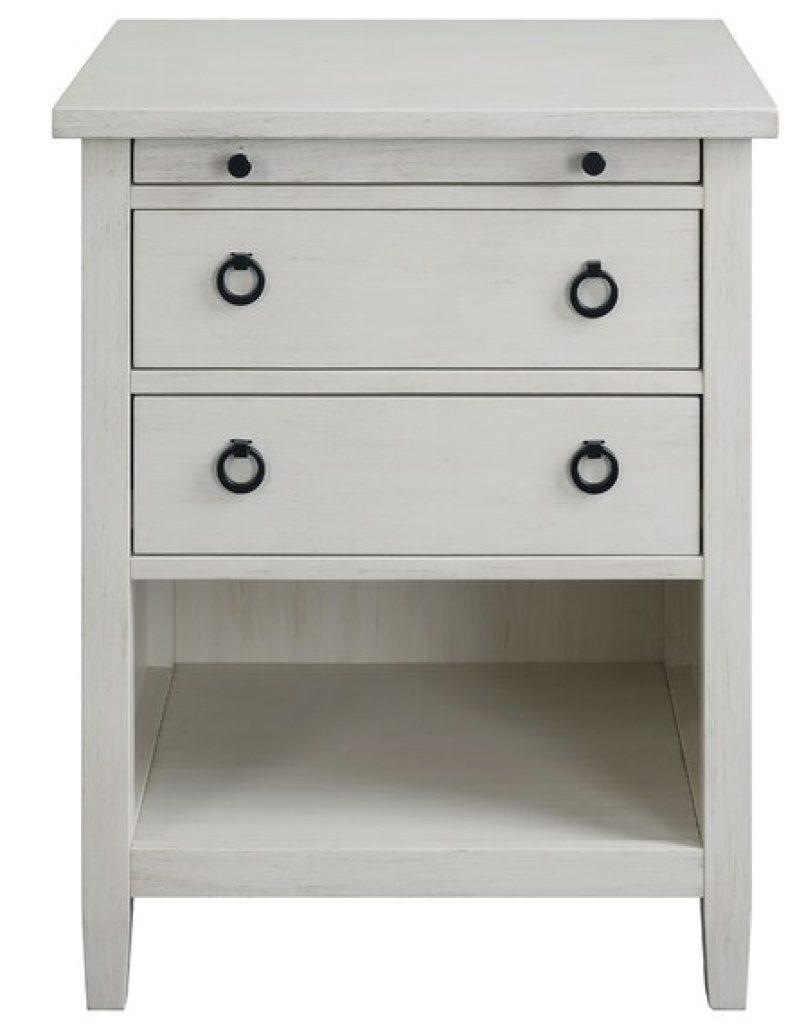 In today's post, we are sharing end table styling ideas with neutral finishes for your home. Style your home using these ideas with neutral end tables. Today, we are showing 14 styling ideas with end tables for neutral interiors that we know you'll love.
Now on to our list of decorative ideas for styling your home with end tables. Ideas that will inspire you with these tips. Take a look. Be sure to drop us a line below in the comment section. Let us know all about your favorite styling ideas.
Pair it Between Two Wishbone Chairs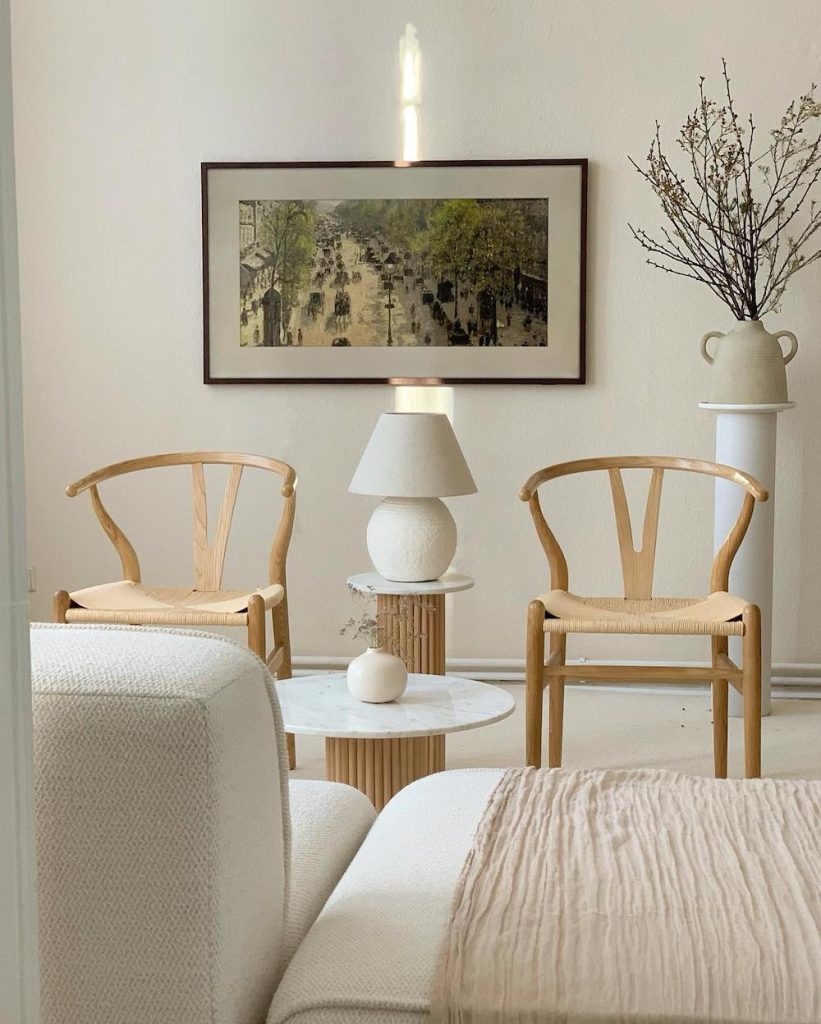 Keep it functional with a lamp perched on top. In this inspirational image, the table serves a single purpose. That is to provide a source of light.
Give it a Pedestal for Your Favorite Fragrance – Neutral End Table Ideas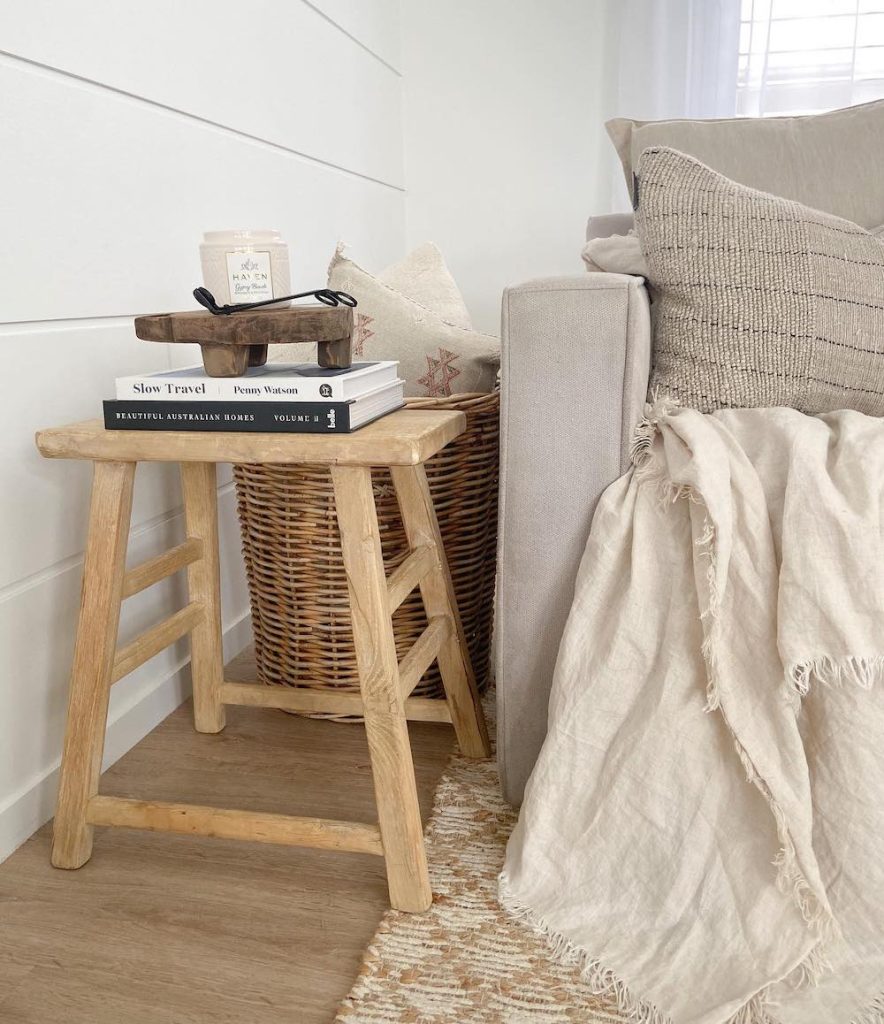 Use a side table for your favorite fragrance. Top a single stack of books with your best candle. Fill the room with your best fragrance.
Create an Artistic Corner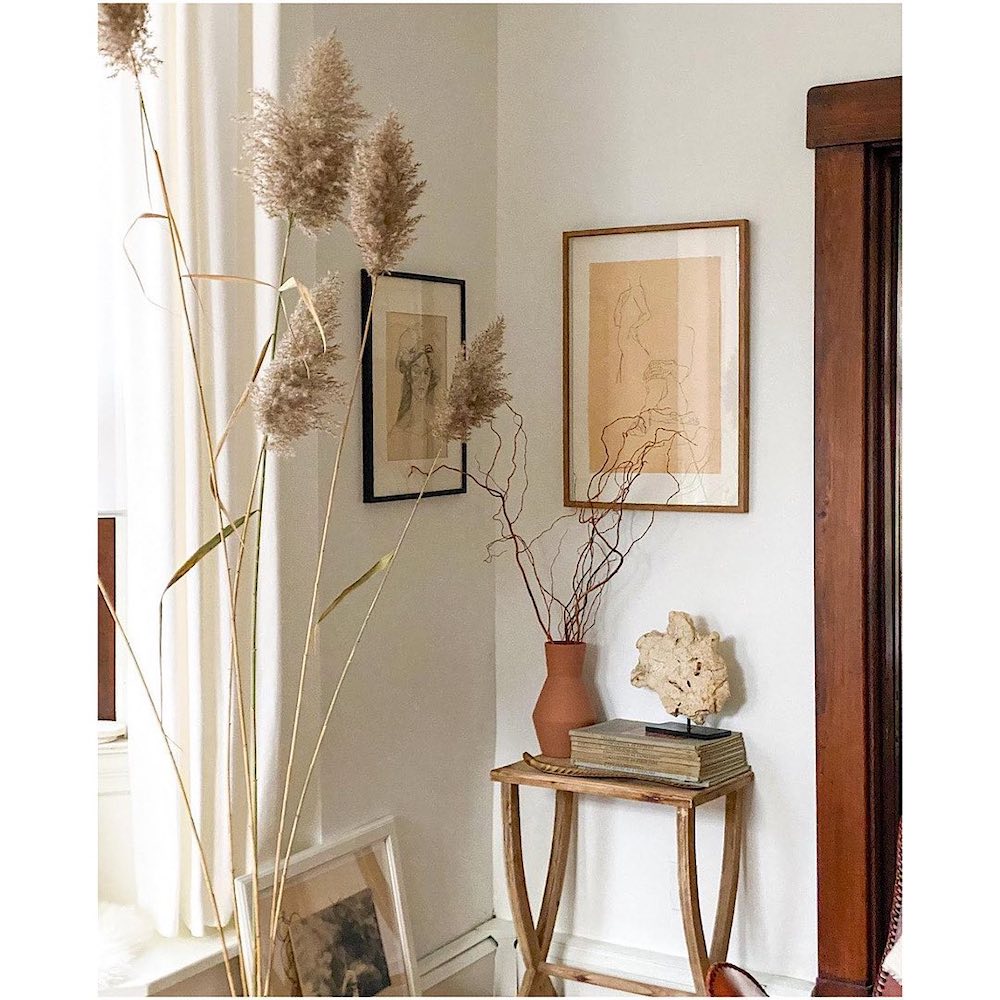 Display favorite works of florals and specimen pieces. Display your favorite artworks in a corner on a side table.
Use Decorative Objects – Neutral End Table Ideas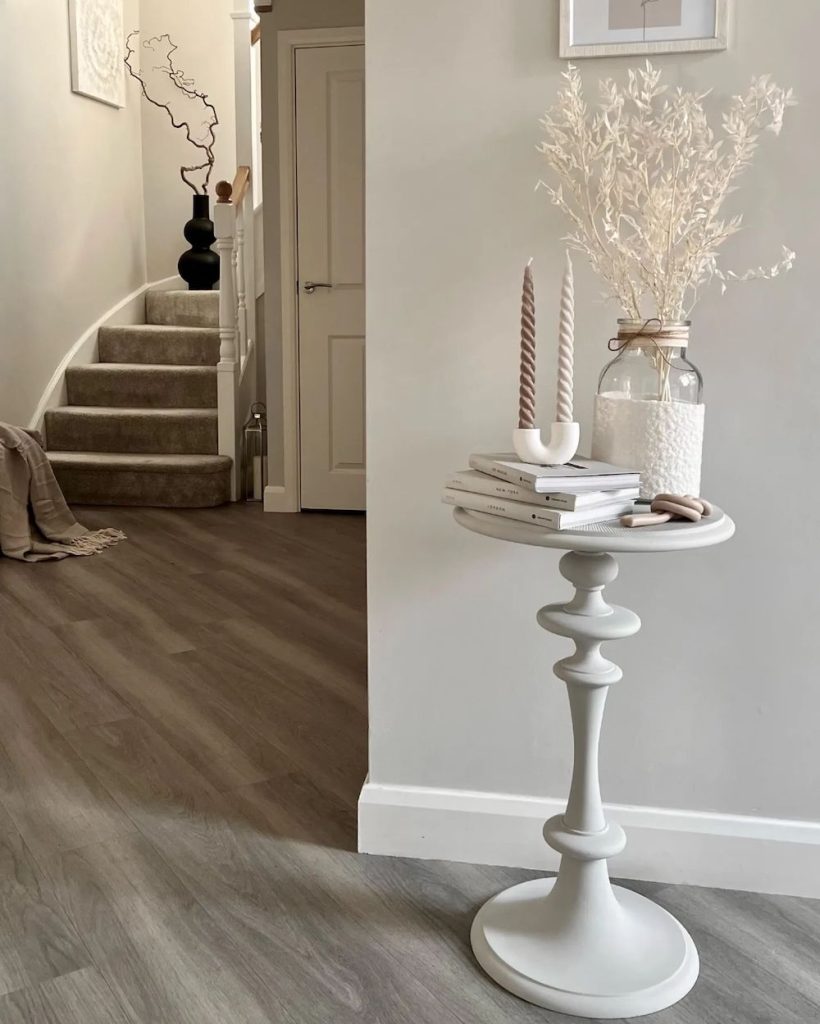 Add a decorative object to your side table. Decorative objects not only give visual interest they provide contrast.
Give it Warmth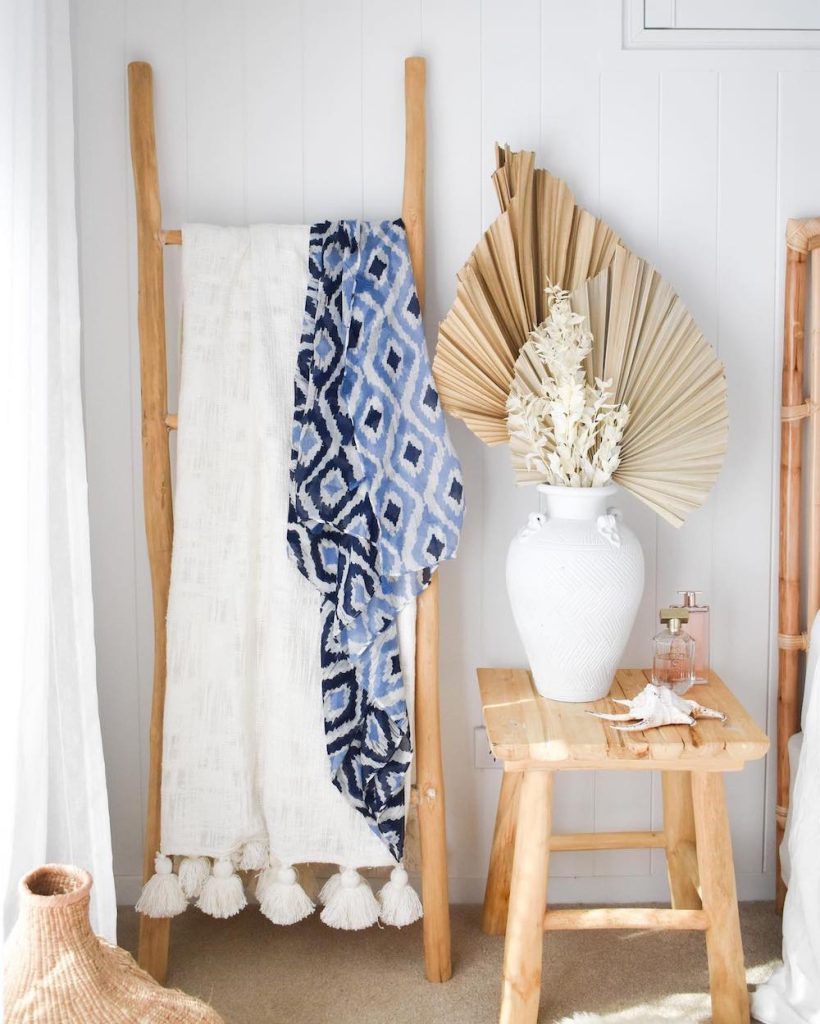 Give your space the warmth of wood tones. A perfect spot for displaying objects of beauty.
Stack it – Neutral End Table Ideas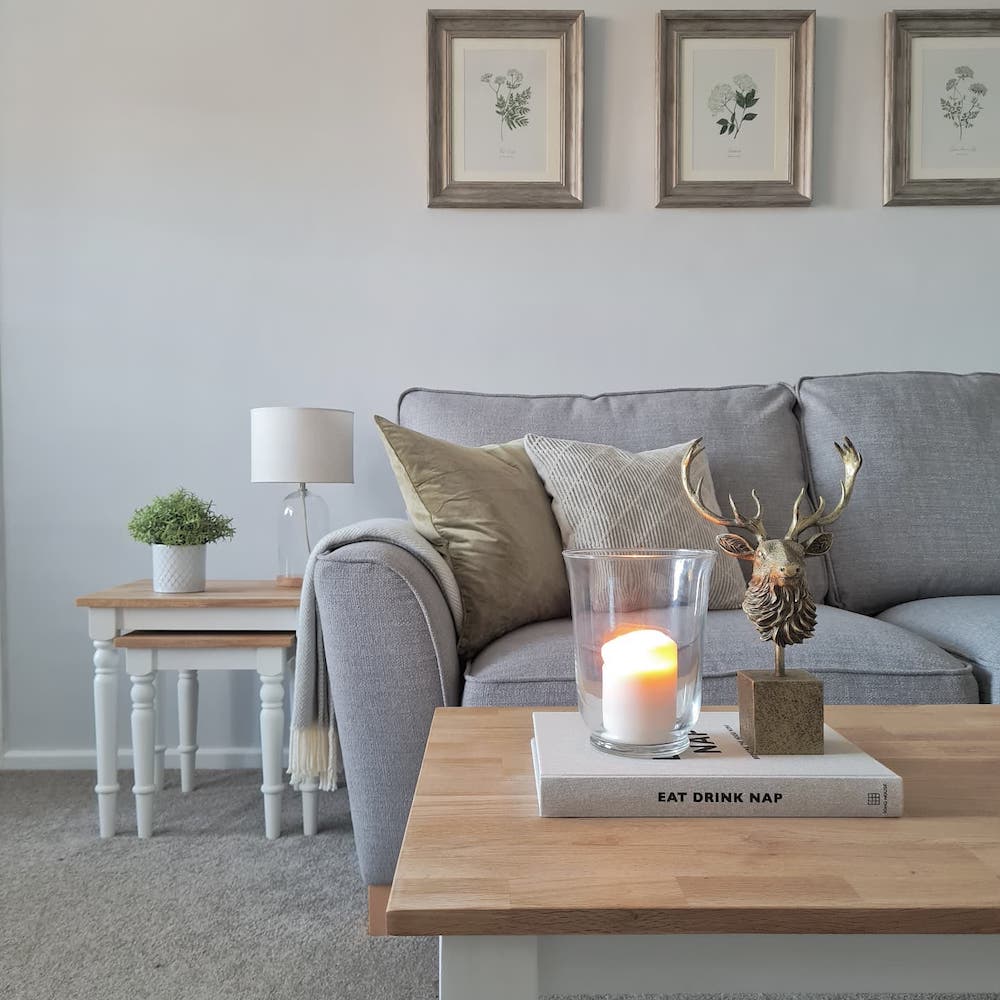 Keep a set of nesting tables for expanding your side table surface area. When house guests arrive, pull out a secondary table.
Give it Comfort and Balance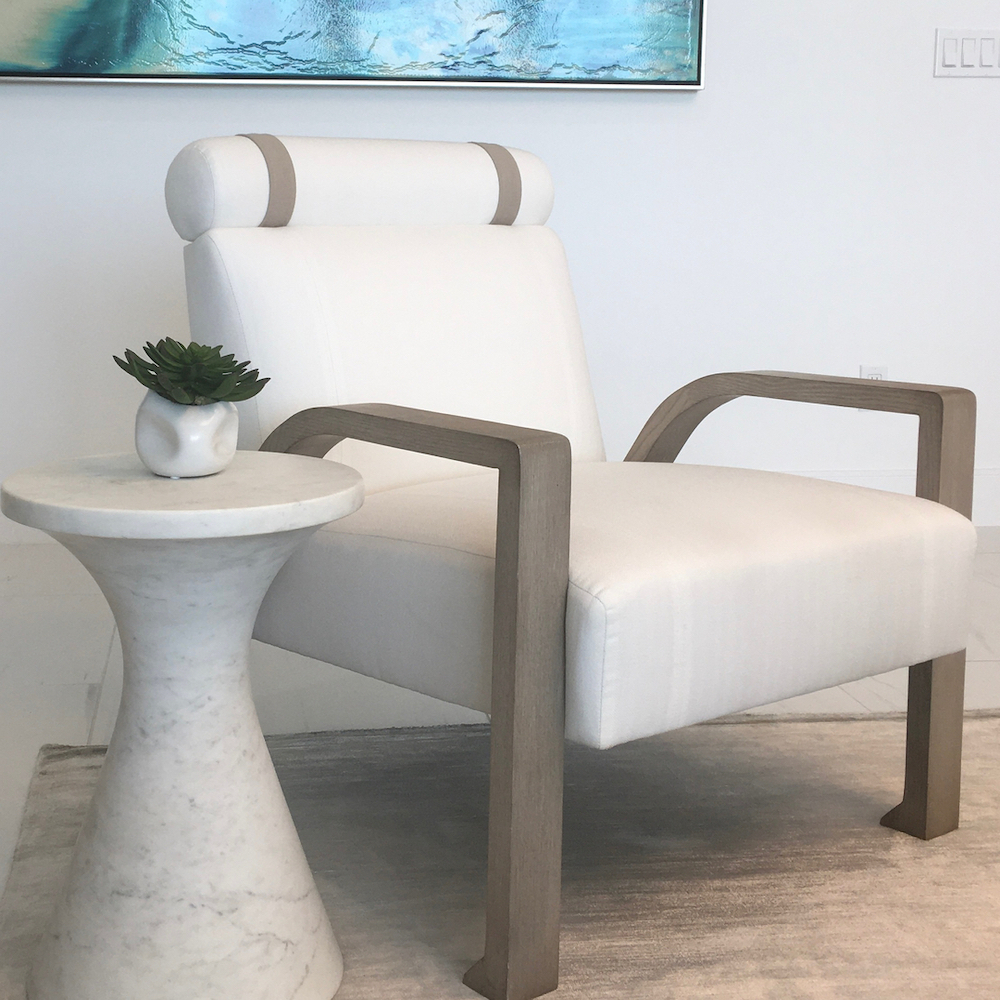 Style it with comfort and lots of texture.
Tuck it Next to an Accent Chair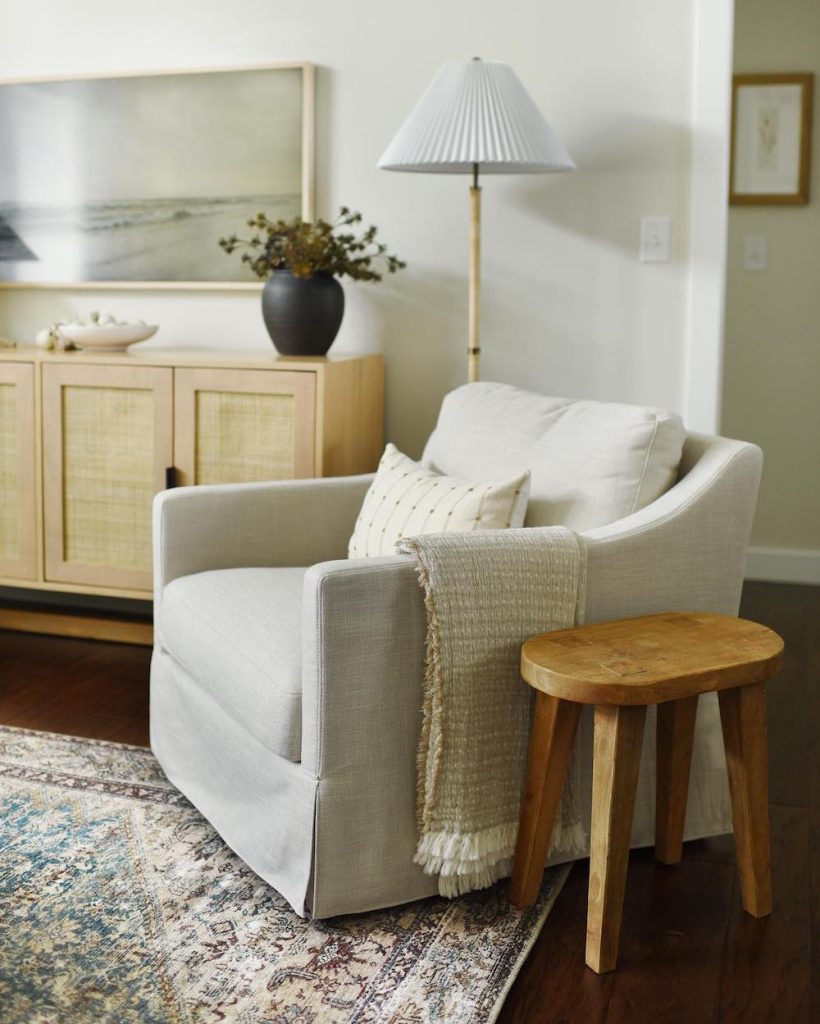 Set a small end table next to an accent chair for placing a cup of tea or beverage.
Make it a Plant Stand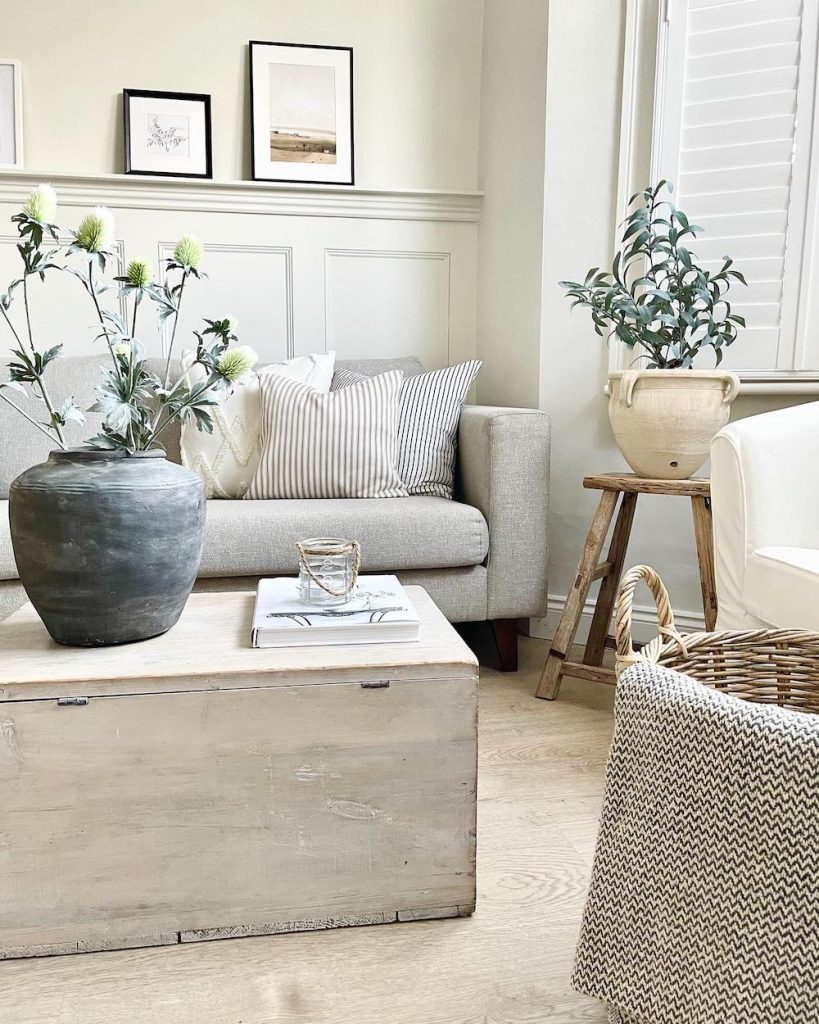 Transform it into a plant stand for your favorite plants.
Go Portable – Neutral End Table Ideas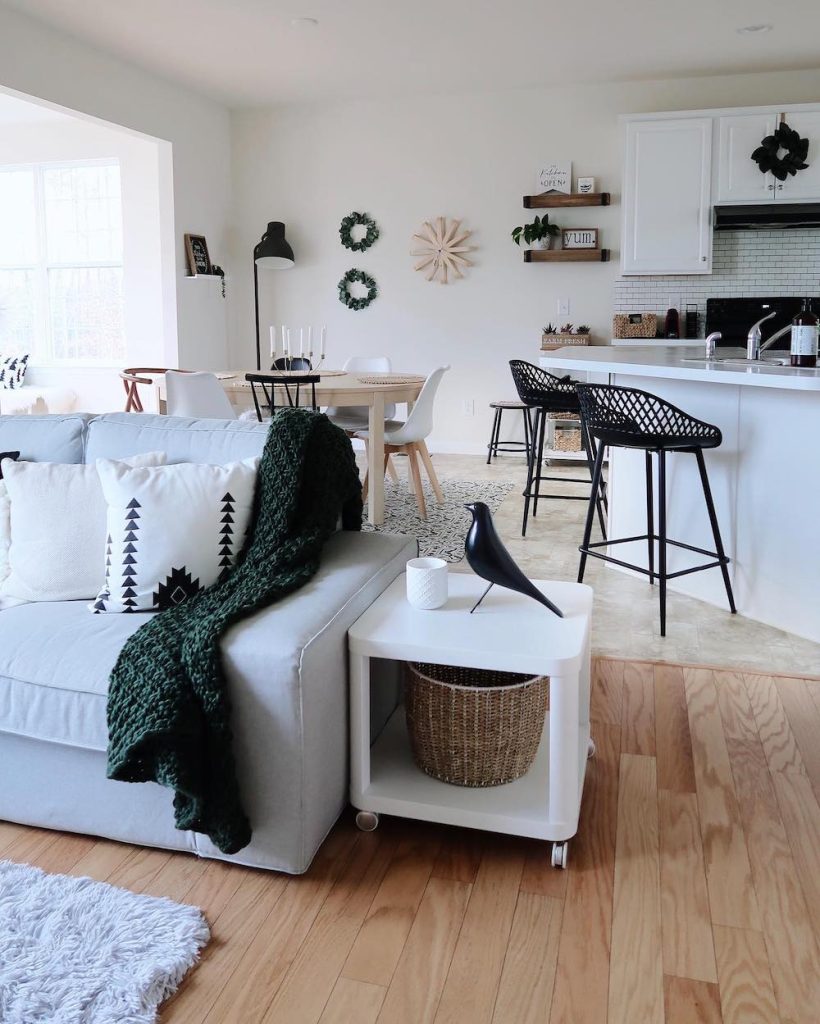 Make it portable with caster wheels. Roll it out and roll it in. Roll it wherever you need it with caster wheels.
Mix Contemporary with Traditional
Use a non-traditional side table with traditional furnishtings.
Bring a Little Metal to the Room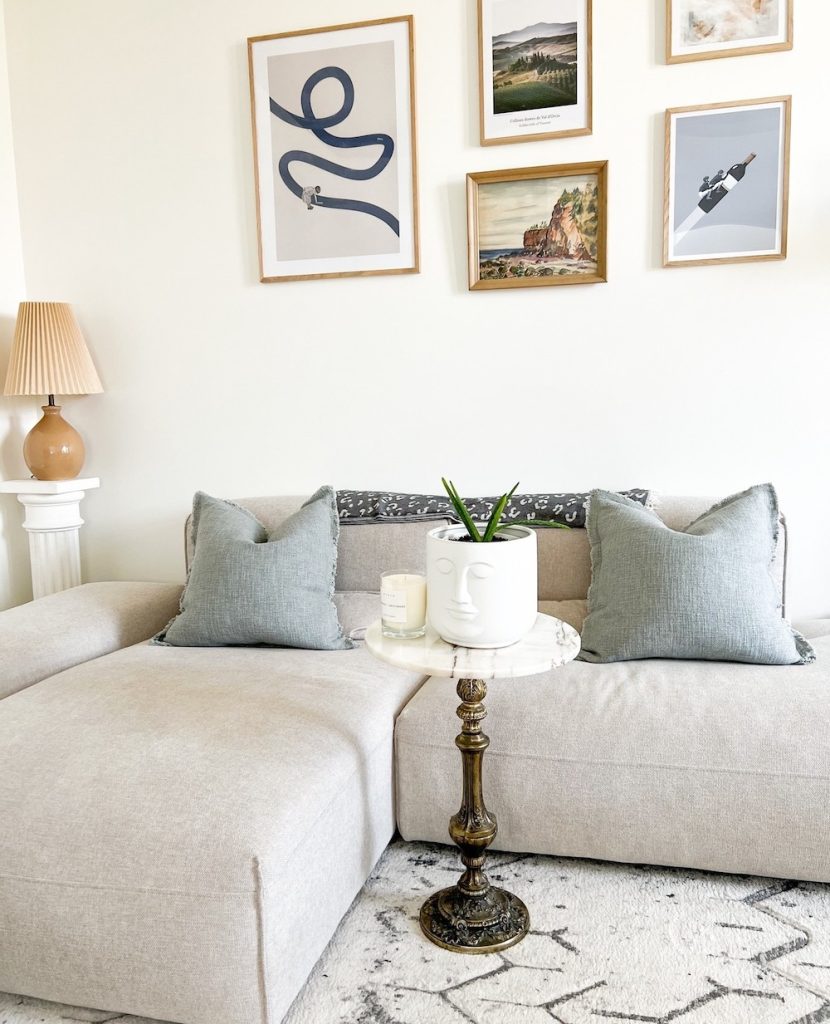 Add a marble-topped table with a brass base. Bring an unexpected look to your living room.
Light it Up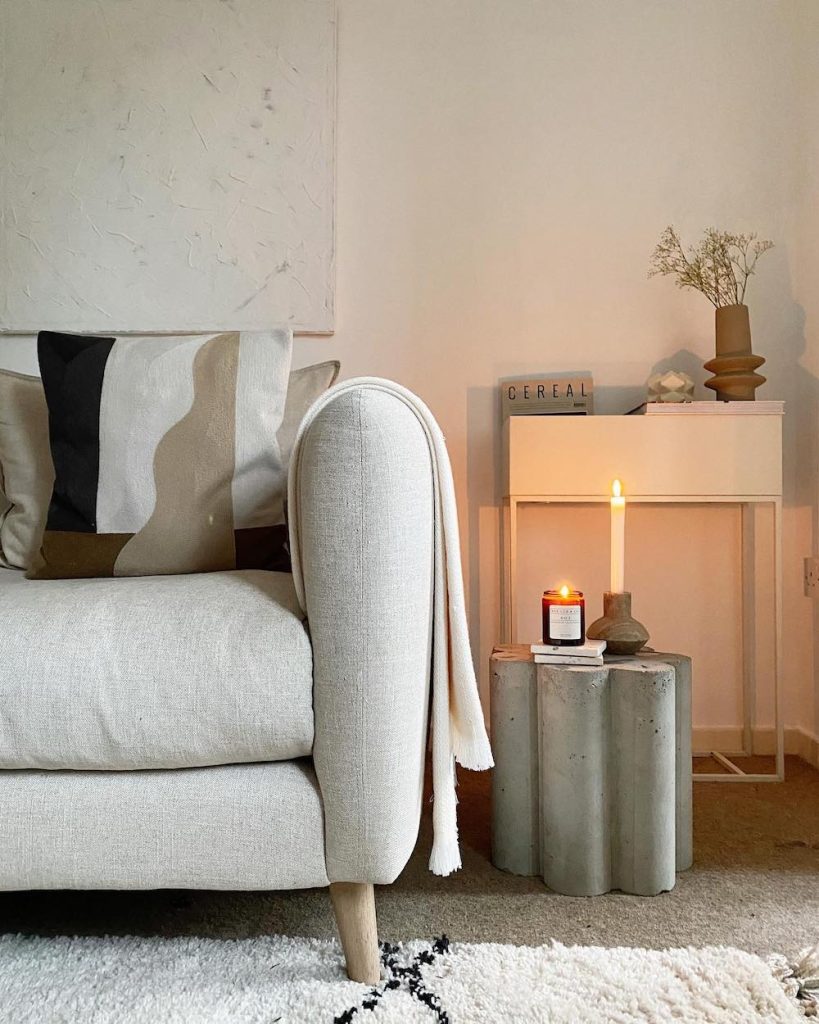 Use your end table to light up a fragrant candle and a candlestick. Set the mood for your home.
Fill it With Potpourri – Neutral End Table Ideas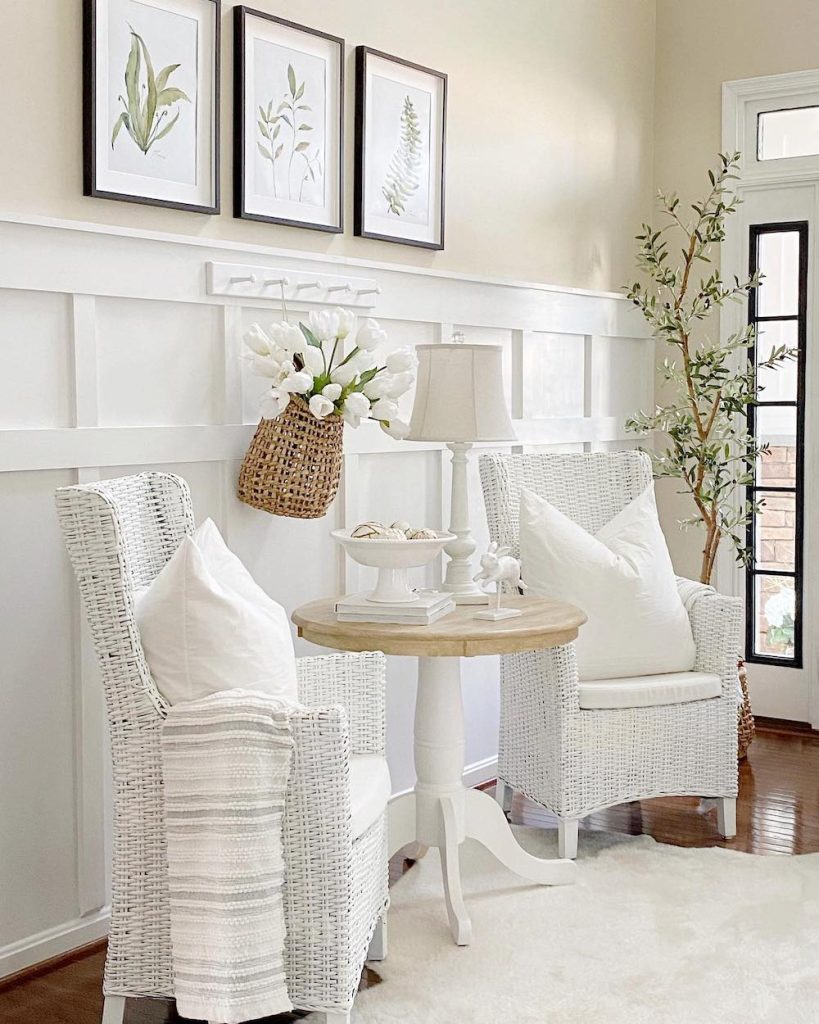 Fill a footed bowl with potpourri for a fragrant-filled room.
Are you searching for end tables for your neutral home decor? Take a look at these tables in neutral shades for your entryway, hall, or living room. We're sure you'll love these tables as much as we love them.
This is the end of our neutral end table decor ideas list. We hope that you found these ideas helpful. Take a look at our other posts for home decor inspiration. Be sure to tell us about your home decor projects in the comments below. We always love hearing from our readers.
Enjoy our other neutral decor-related posts for additional ideas.
Are you interested in a different type of neutral home decor inspiration for your home? Try these posts for additional decor ideas.
Chaise Lounge decor ideas
Tufted chair styling ideas
Slipper chair styling ideas
Barrel chair styling ideas
Neutral entryway decor ideas
Reach out to us with any questions. We are always ready to help you out. Thank you for dropping by and taking a look at our blog.
Mary
Pin this for Later: