Pedestal martini tables are the perfect perch for cocktails. Sized for holding a single drink, the table is sometimes called a martini, cocktail, or drink table. It is a petite side table with a slender base, such as a pedestal and a small surface top. These smaller tables can hold a cup of coffee, a cocktail, a vase, a houseplant, a scented candle, or a book. Martini tables typically hold a single drink. They can be easily moved around. These tables can be made from different materials. From wood, metal, marble, resin, or a mix of these materials.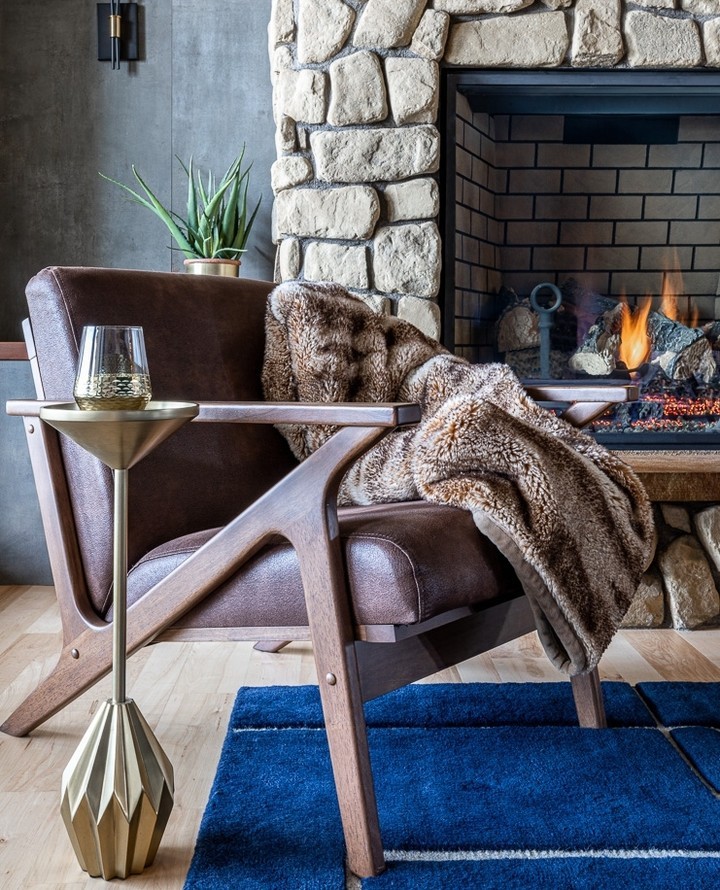 Initially designed for holding a martini glass, it has evolved into a place for resting drinks such as coffee, tea, cocktails, and more. Other uses include a side table for books, magazines, or snacks. Put into service, this modern table with easy access. And for various needs, including a houseplant or a flower-filled vase.
Designed for a party to place a drink or a fresh hor d'oeuvres plate during a party. Known as poseur tables too. The old French term "poser" means to rest, lay, or put down your food or drink.
Martini Beginnings – Pedestal Martini Tables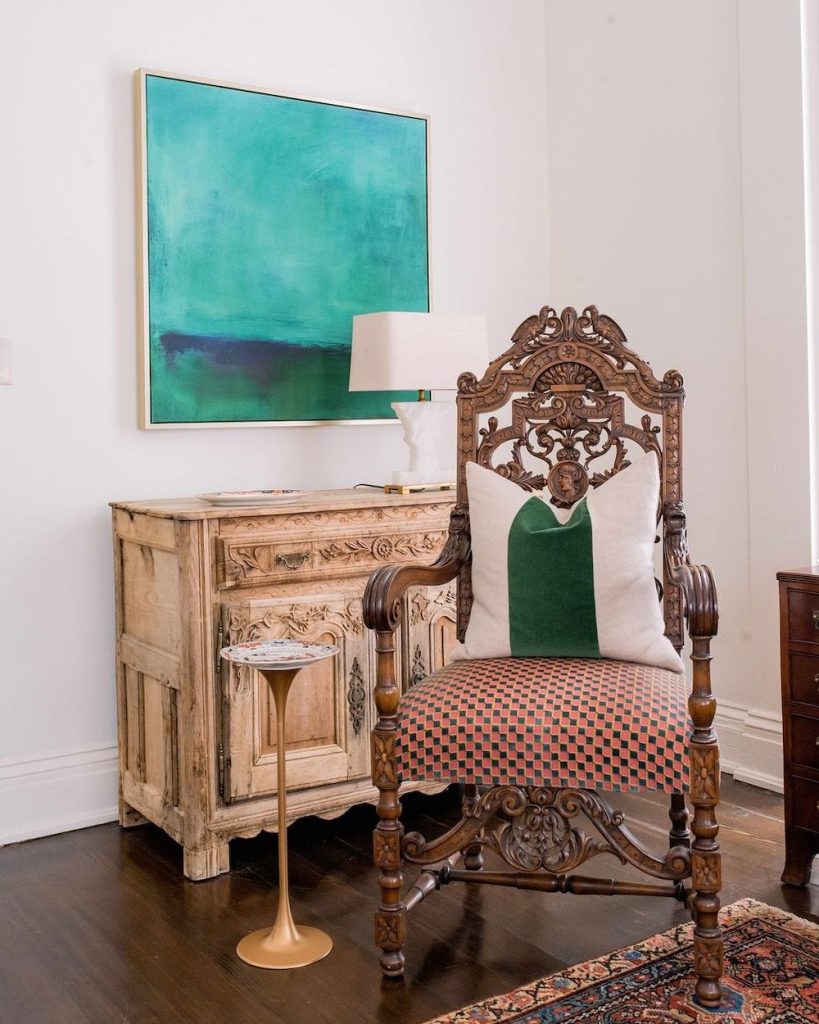 The martini drink evolved. One thought is that the Martini evolved from a cocktail named the Martinez. Created in a town called Martinez in California, both historians and the locals claim the drink was its creation. The period was the mid-1800s Gold Rush. The story goes that a local gold miner arrived for a celebratory drink at the local town bar. A toast to his good fortune. He requested a glass of Champagne, but they didn't serve Champagne. Using ingredients on hand, the bartender mixed a drink using gin, vermouth, bitters, and maraschino liqueur, with a lemon. And this was the birth of the glass drink. The drink became very popular. They were featured in the 1800s Bartender's Manual.
The name was borrowed from the Italian vermouth of Martini and Rossi. It is believed that the Martini name was used. Shipped to New York during the late 1800s, the Italian sweet vermouth was available. Served to hotel guests at the Occidental Hotel in San Francisco during the 1860s; others believe the original name was the Martinez. The hotel was a frequent ferry stop for travelers heading to Martinez, California. 
History of the Martini Table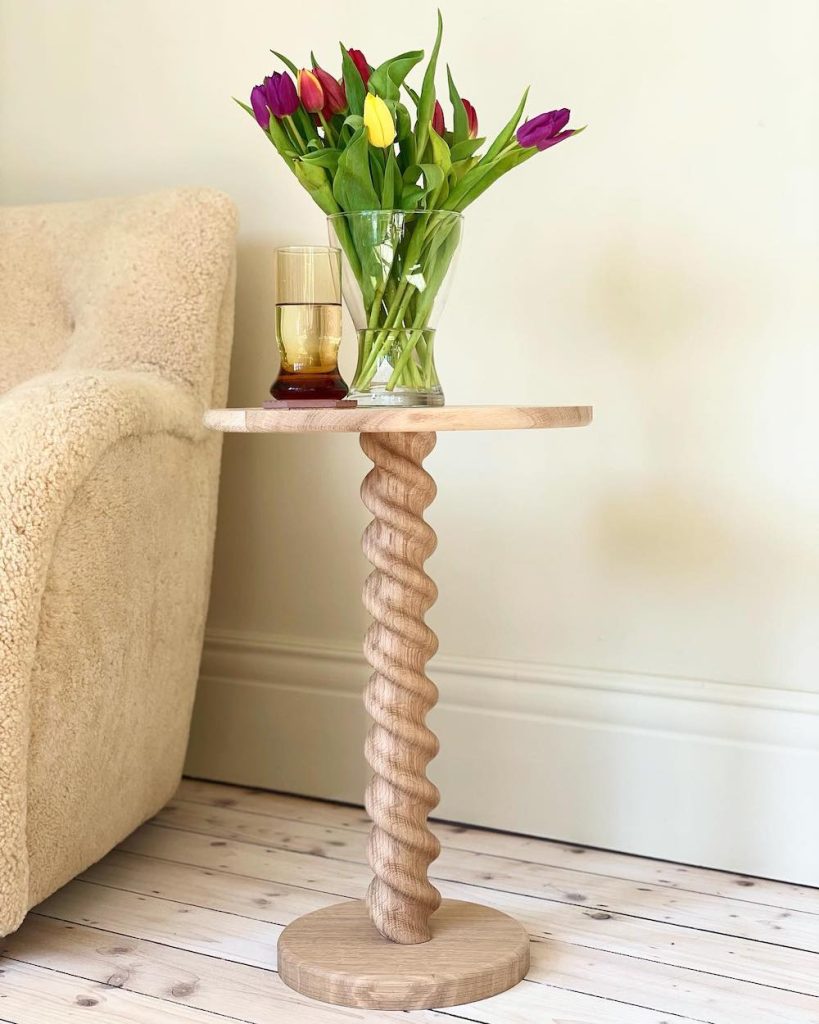 The cocktail hour became a domestic ritual in the 1920s. From the 18th-century French salons, the occasional table evolved into the martini table of the day. The transformation of the occasional table into a standalone table or pedestal table occurred over the 1960s and 1970s.
Accent, Side, or Cocktail Table? – Pedestal Martini Tables
An accent table is any table that stands out amount the other room's furnishings. The 'accent' term stresses or emphasizes exceptional style, color, or design. The accent table can refer to several different tables. Tables such as side, coffee, or cocktail tables, to name a few.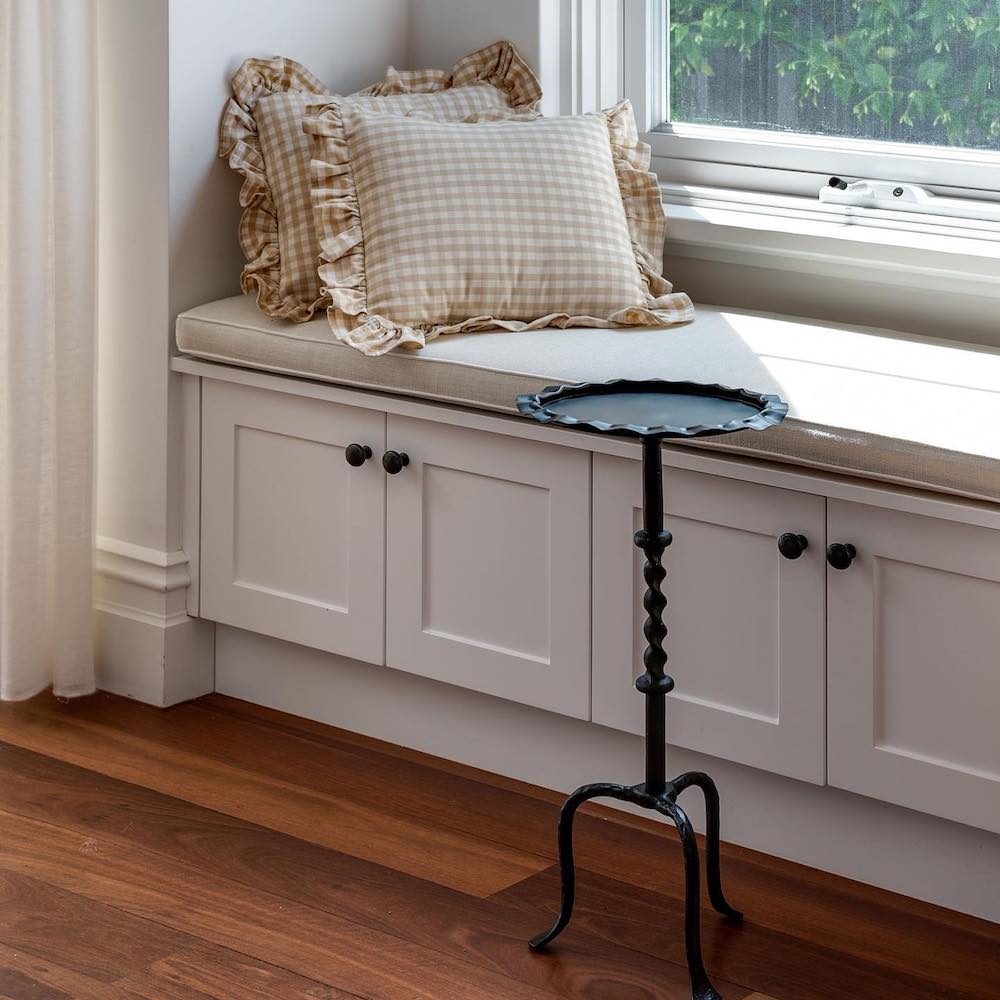 This leads us to small decorative tables and their names. Accent tables, coffee, console, end, and side tables. Place end and side tables at either end of the sofa or side chair. Ideally, the end table's height should be the same as the sofa's armrest. End tables are available in different finishes, styles, sizes, and materials. Your home decor style will help you choose the right size and style end table.
Select the Right Size of Martini Table – Pedestal Martini Tables
While sitting, houseguests should effortlessly rest a drink on a table. Use tables 18 to 20 inches high as a Martini table. This falls typically between the seat and armrest of a sofa or chair. Martini tables generally are 30 to 36 inches in diameter and taller.
However, cocktail tables are next to a dinner table, and a buffet – lowboys or low cocktail tables are 30 inches high. Tables used for food stations and kitchen prep areas are typically 36 inches high. Tables reaching 42 inches high are used for highboys, high tops, or high cocktail tables and bars.
Our Picks of Pedestal Martini Tables – Bamboo Mirrors
Now we begin our picks of Pedestal Martini Tables for your home. Look at our selection of the best tables. Perfect for entertaining at your home.    
Be sure to share with us which Martini tables are your favorites. Let us know what you think.
Take a look at our other posts for home decor inspiration. Drop us a line below in the comment section. Let us know all about your favorite home decor projects for your house.
Enjoy our other home decor-related posts for additional ideas.
Decorate your home with these great ideas. Check out our other posts for the interior and exterior of your home. Try these posts for additional decorating ideas this season.
Acrylic Console Tables
Blue curved sofas
Stone End Tables
Tulip Tables
Parsons Tables
Reach out to us with any questions. We love hearing from our readers. Thank you for dropping by and taking a look at our blog.
Mary
Pin this for Later: