Teak shower benches to transform the look of your bathroom into a spa. Give your bathroom the spa treatment with a natural wooden bench. If you love the organic, rich look of warm wood tones, you'll love shower benches. Benches near or in the shower offer extra storage and seating in the bathroom. And many of these benches look equally attractive in an entryway, mudroom, or in pool area.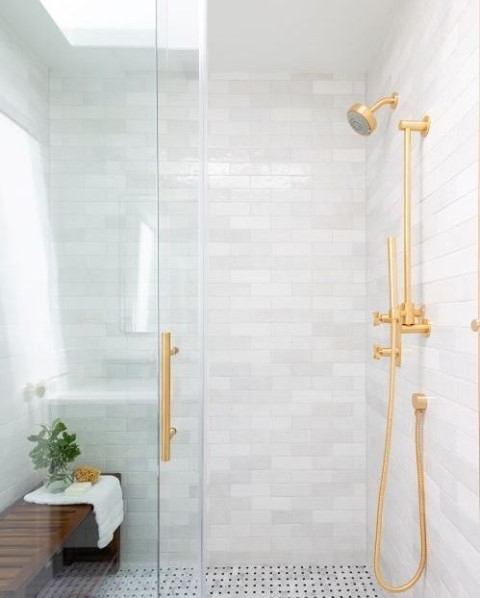 The handy and portable wooden bench provides a place to stow towels as well as your bathing essentials. Keep your shower toiletries organized and in an easy-to-reach spot. Or store extra bath linens. These benches are available with and without a storage shelf. Benches double as a sitting space.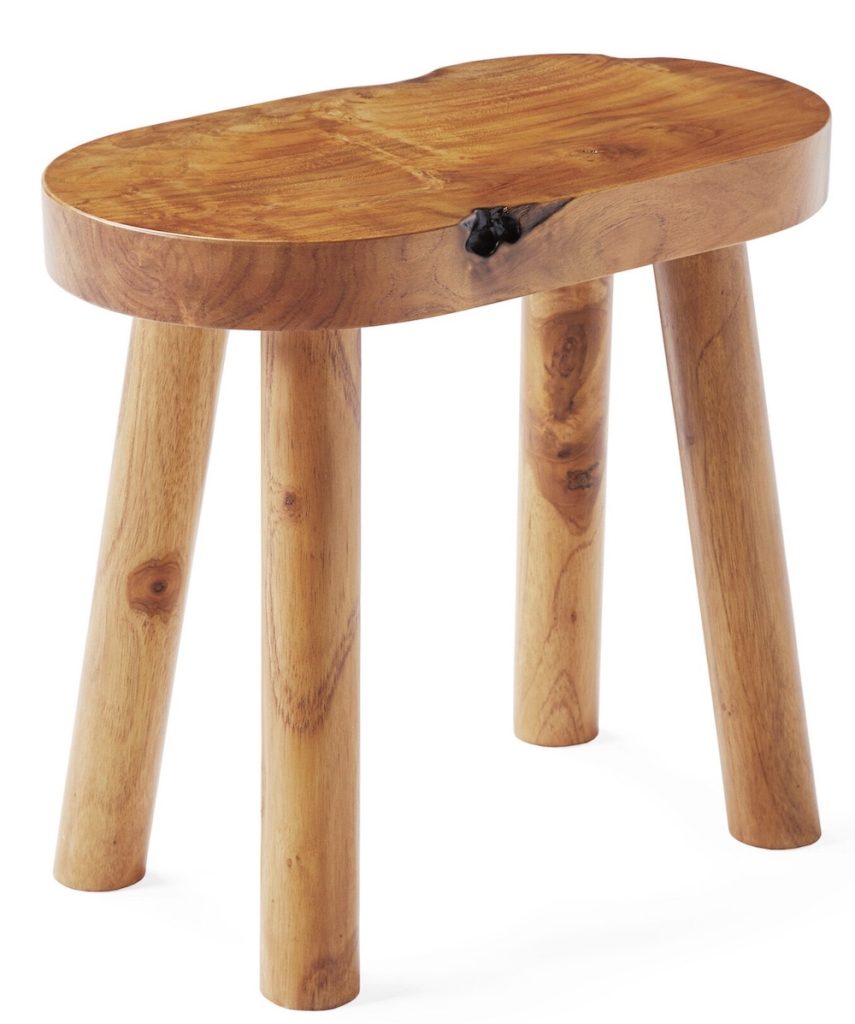 Keep it Organic – Teak Shower Benches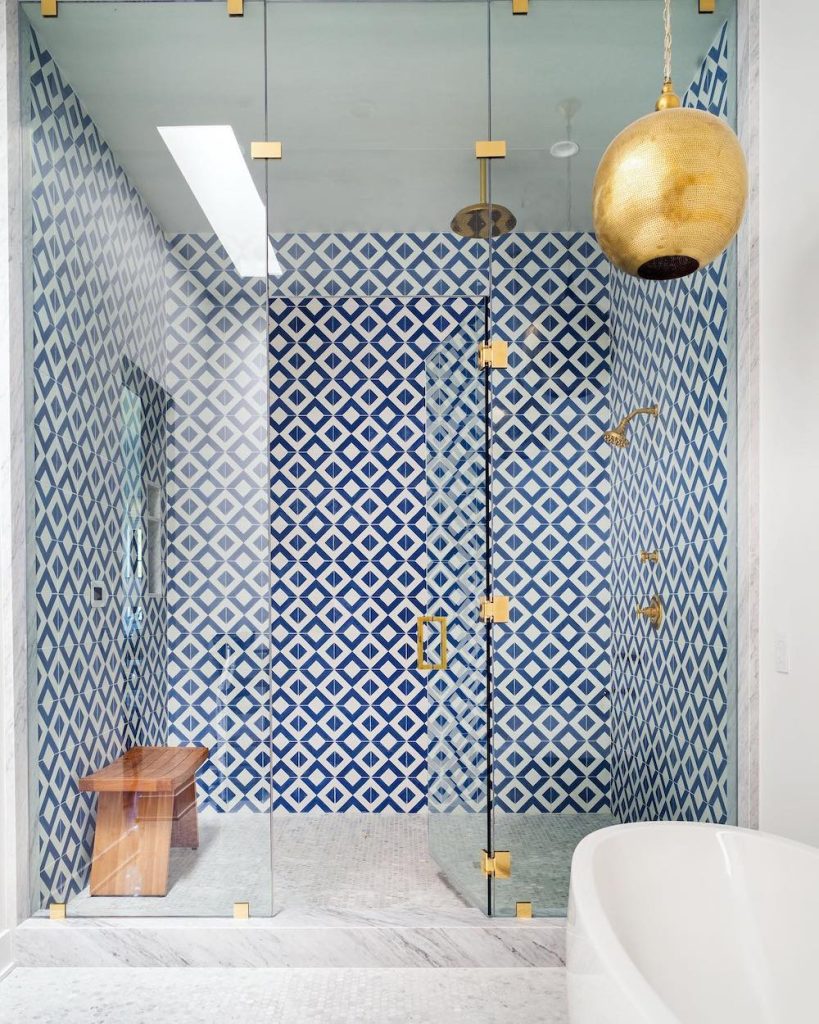 In today's post, we are sharing beautiful teak wood benches for the shower and bathroom. Benches that can withstand a high level of moisture that is often found in bathrooms. We especially love that teak is not only easy to clean but durable and sturdy. Sturdy enough for a moment of rest or as storage. Store your grooming supplies such as body wash, hair cleaning supplies, or any other accessories you need.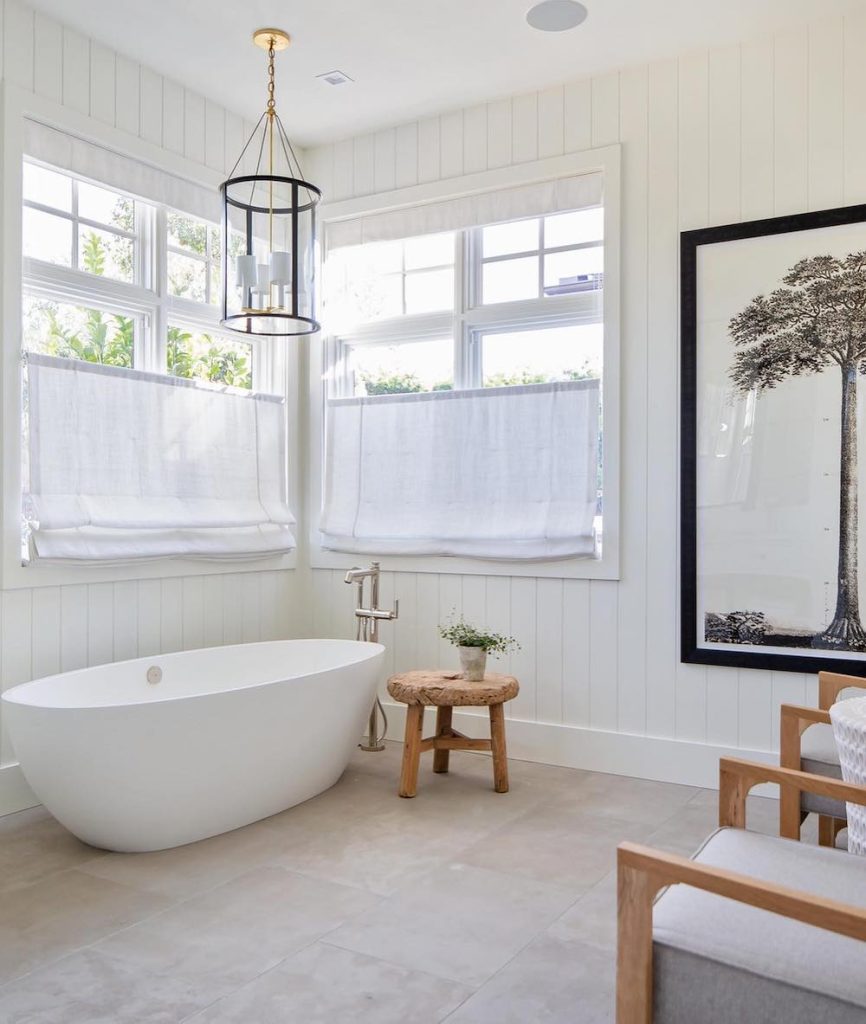 In this image, the small stool provides a place to keep fresh linens or a lovely fragrant candle while you soak in a gorgeous tub. Create a space where you can unwind at the end of a hectic day. A place that is worry-free from all the complications of the world. What a great way to end the day! 
Style a bathroom with all the essentials of a spa to create a restful area. In keeping with the spa theme, we search numerous online resources for the best stools and benches for the bathroom. And in our search, we found the best benches we are sure you'll love. Take a look. Be sure to drop us a comment below in the comment section. Let us know all about your spa-themed bathroom.      

This concludes our list of organic teak shower benches for the home. We hope you found a stool or bench that is perfect for your home. Take a look at our other posts for neutral home interior inspiration. Be sure to tell us about your home decor projects in the comments below. We always love hearing from our readers.
Enjoy our other coastal and neutral-related posts for additional ideas.
End tables
Accent mirrors
Accent chairs
Neutral table lamps
Neutral console tables
Coastal white sofas
Rattan coffee tables
Drum tables
Reach out to us with any questions. We are always ready to help you out. Thank you for dropping by and taking a look at our blog.
Mary
Pin this for Later: