Bunching coffee tables is the topic that we are sharing in today's post. We are sharing the best bunching coffee tables for your home. Some of the table sets can be ordered in groups of two, three, four, and even five tables. As an alternative to having a single coffee table, these smaller table sets collectively serve as the coffee table. Using a bunch of smaller coffee tables is preferred when there is an extra large-sized sofa or several accent chairs. These smaller tables serve the same purpose that coffee tables do. However, they offer more portability. They easily transition from one end of a large sofa to the other end.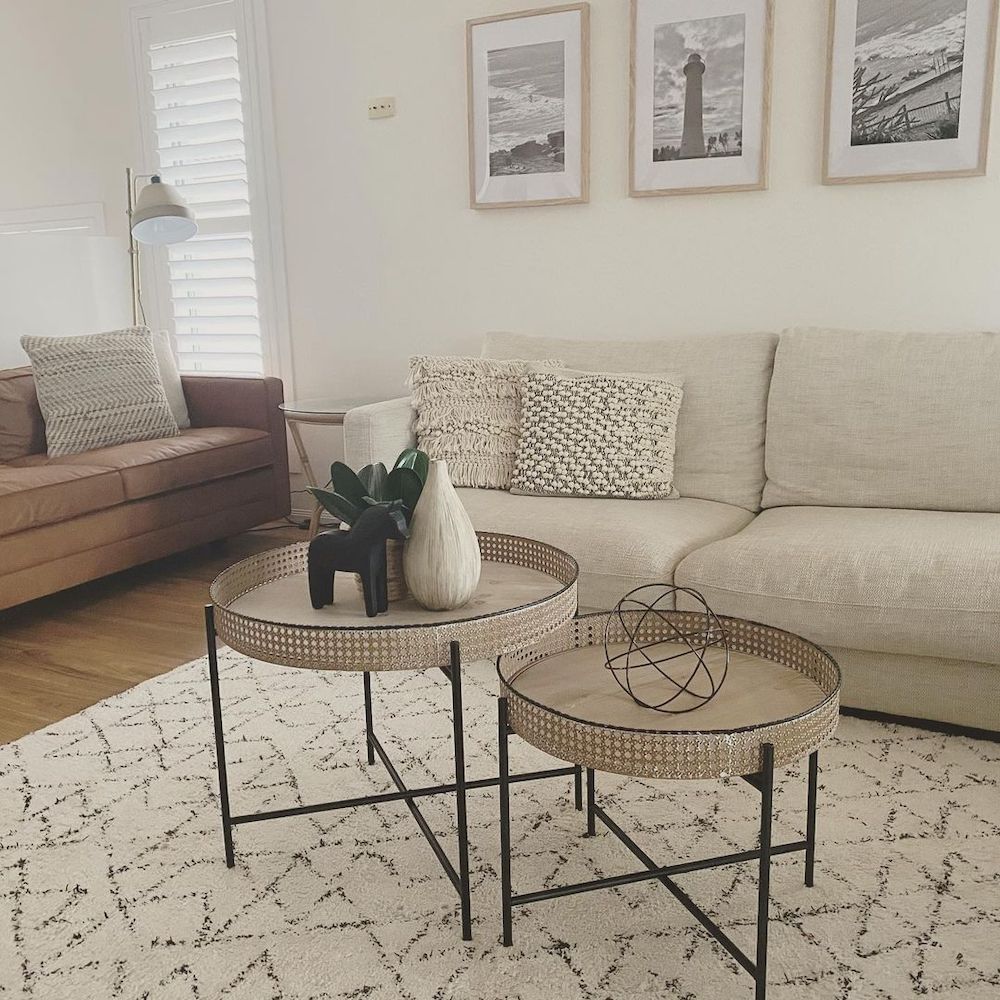 A grouping of coffee tables can sometimes be informal. In an informal designed grouping, the table group may have a similar finish or stain with a different design. Likewise, the table grouping can have a similar design but each table has different finishes. And in the third kind of grouping, designers will pair a coffee table with a side table that has the same finish and design. In this third grouping, the side table is typically taller than the coffee table.  
Best Bunching Coffee Tables for the Home
Another name for bunching tables is nesting tables. A true nesting table set means that the smaller table can easily slide underneath the taller, larger table. The greatest benefit of nesting tables is space-saving. Which makes nesting coffee tables ideal for small spaces and apartment living. 
In a nesting table design, the tables fit snugly inside the larger-sized table. At any time, the smaller tables can be pulled from underneath for individual use. When needed, the tables can be spread in different directions. This makes for customization of your home space according to your needs at any particular time. The nesting design allows the expansion of table surface space. Afterward, the expanded smaller tables tuck back away when no longer in use. A perfect small space solution that allows for extra table room when needed.
Now onto our bunching coffee table selections. Ready to take a look? Look at our bunching coffee table picks for a coastal home.

For additional inspiration using bunching coffee tables be sure to look at our other post. You'll find bunching coffee table styling ideas for coastal home decor. For styling ideas, see our post 9 Most Inspiring Coastal Bunching Coffee Table Styling Ideas.  
In Closing – Bunching Coffee Table
This ends our list of the best bunching coffee tables for today's homes. As you've seen, there are many ways to style a room with bunching or nesting coffee table sets. We know that you'll love thinking of new ways to use your table sets at home.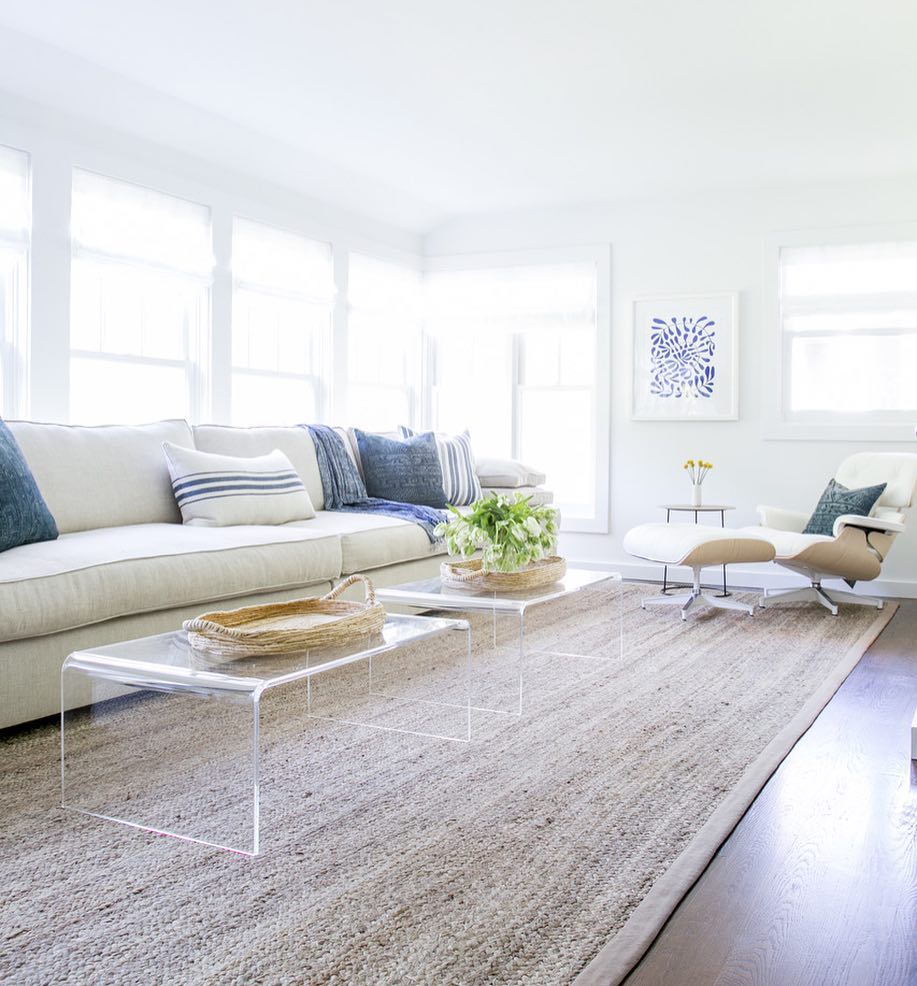 We hope that our 13 bunching coffee table sets help inspire you. Let us know how you make out with your coffee table sets. For additional coastal decor resources, check out our coastal decor post with helpful tips. Look at our 12 Ways to Add Coastal Decor to your Home post. And for additional coastal inspiration, take a look at some of our other posts.      
Enjoy our other decor related posts for additional ideas.
Reach out to us with any questions. We are always ready to help you out. Thank you for stopping by our blog.
Mary
Pin this for Later: