Valentines Day free printable gift tags perfect for your Valentine presents this year. The free printable includes four different gift tags.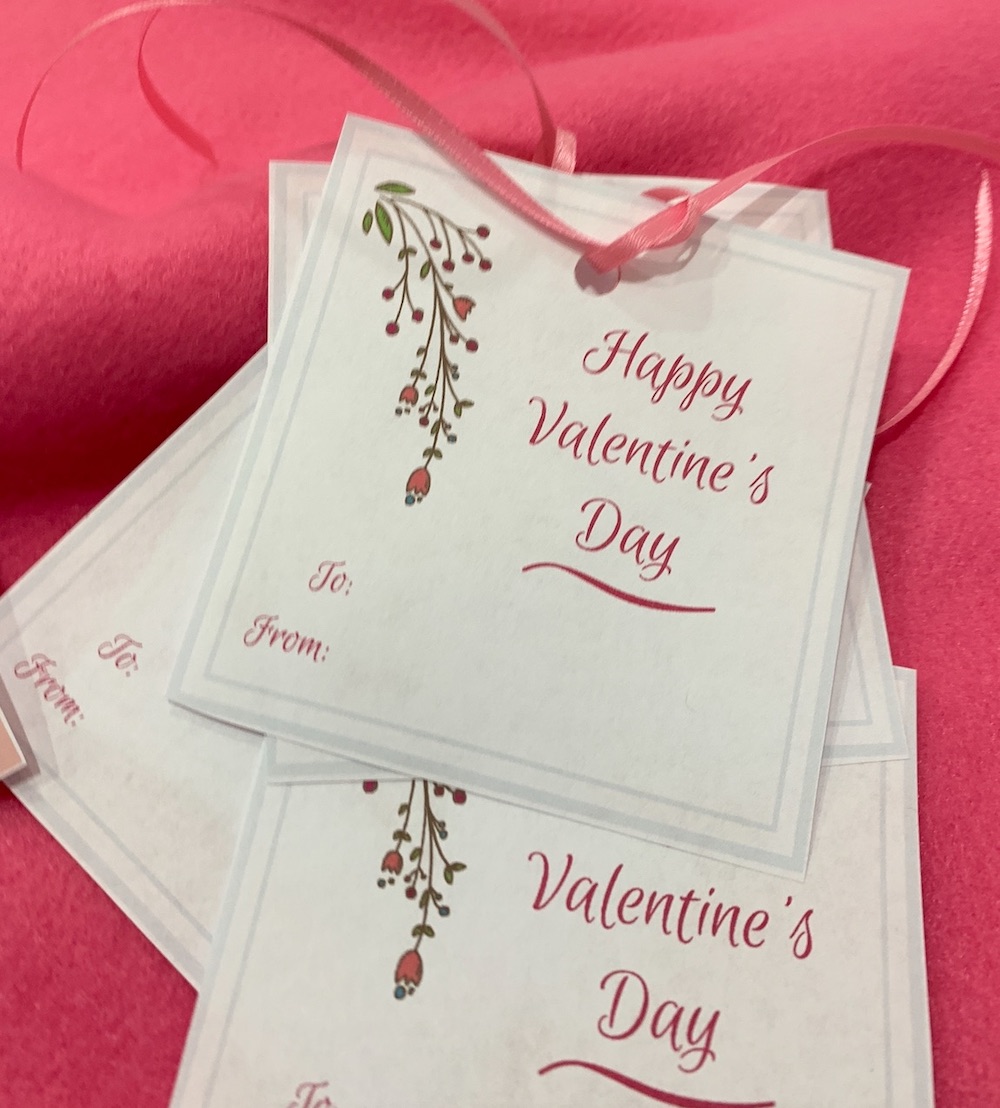 The gift tags deliver a simple heartfelt greeting to the recipient. Ideal for Valentine presents for family members or friends.  
Our free printable includes four different gift tags. Download all four gift tags and print all pages. Or only print a single page, if you like.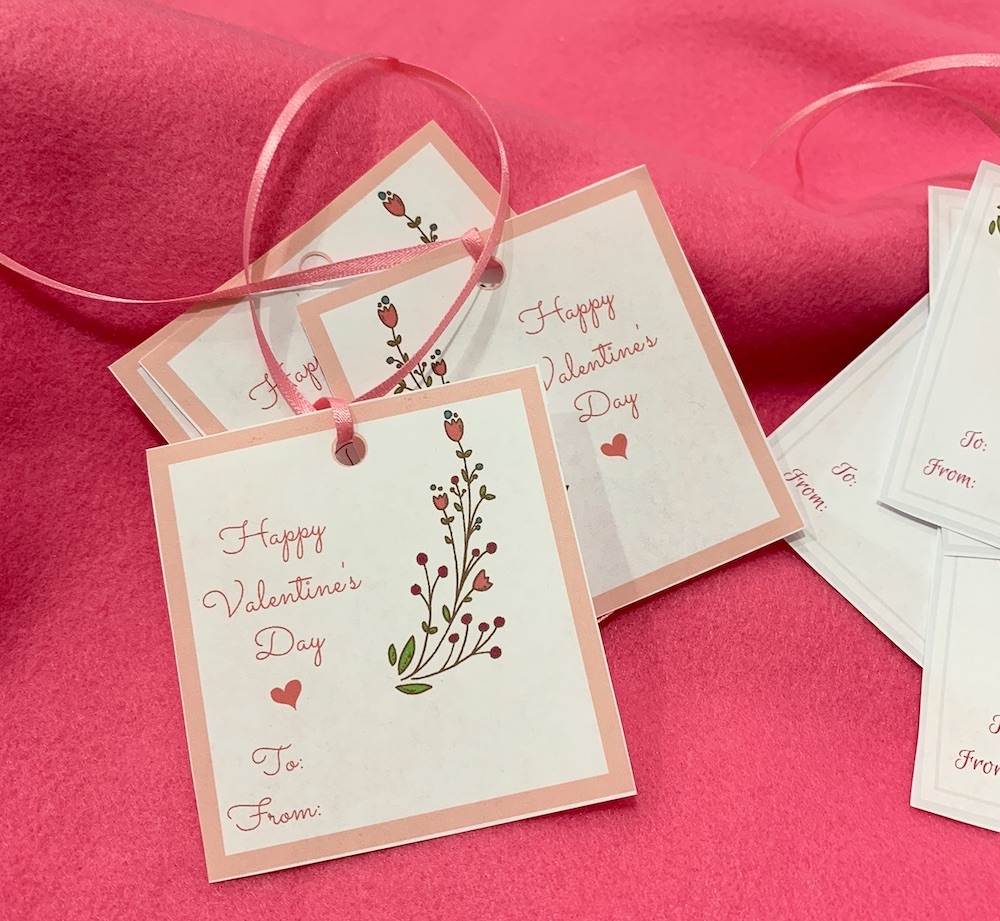 DOWNLOAD INSTRUCTIONS FOR VALENTINES DAY FREE PRINTABLE GIFT TAGS
Just download the free printable. Print the page or pages you like. Then snip each page into six separate gift tags. Using a hole puncher, punch a hole through the circle at the top of each gift tag. Insert your favorite ribbon or baker's twine through the hole. Write the gift recipient's name on the tag along with your name below. Attach the gift tag to the gift using ribbon or baker's twine. And you are done! Yes, it is that easy. 
So if you're ready just click on the link on the pink Valentine Gift Box and download message below.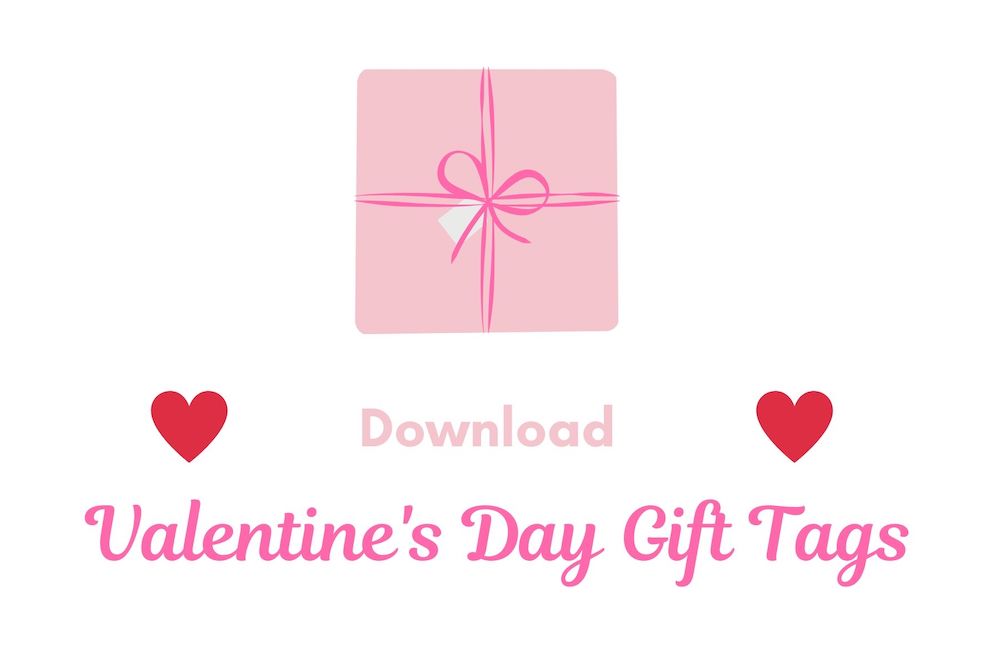 A quick and easy way to add a decorative touch to your gift boxes this Valentine's Day. And of course, you'll save time and money with these labels on all your Valentine's Day presents. We hope you enjoy these free printable gift tags as much as we do.
Interested in Valentine's Day DIY? If you found this helpful . . .  
You May Also Enjoy some of our other Valentine's Day related posts.   
How to Make a Rosette Heart Wreath
How to Make a Heart with Mini Rosettes
5 Valentine's Day Home Decor Ideas 
And if you have any questions, feel free to reach out to us. We always are ready to help you out. Thank you for dropping by. 
Mary