Save Money, who doesn't want to save money? We all search for ways to cut our daily expenses. And at the end of day, hopefully we can add a little more to our savings account. We have a few ideas that might be able to help keep your expenses down.
Looking for ways to spend less and put more money into your savings account? We always are searching for ways to save. Here are some ideas that can help you spend less on your expenses. And keep more of your hard earned money. Take a look. We hope this helps you lower your daily expenses as well as live la vida frugal.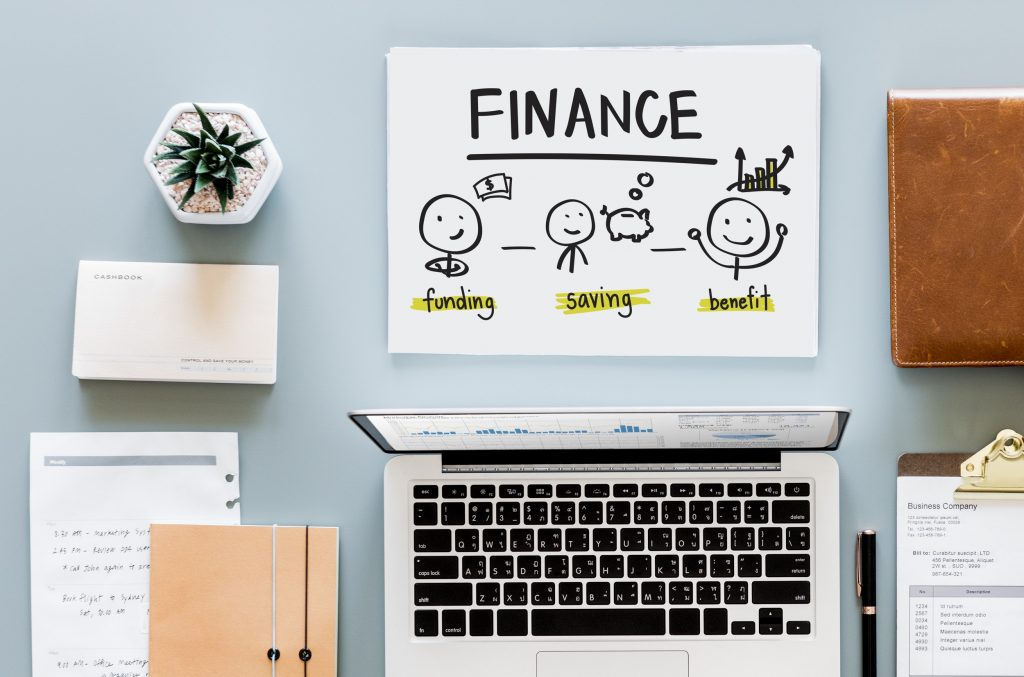 Work Related Expenses
Commute to work by joining a carpool or vanpool to save on gasoline and car maintenance.

Travel to work on a motorcycle for better gas mileage. The average miles per gallon using a motorcycle is between 50 to 60 miles.
Food Related Expenses
Pack a lunch to work. Avoid eating out at restaurants which can be expensive.

Eat at home and avoid eating at restaurants. It costs less to eat at home and generally, it is healthier.

If you do eat out, skip the alcohol, cocktails, or wine. Cocktails and wine at restaurants are incredibly expensive.

Buy food in bulk or larger sizes to save on your grocery bill.

Join a wholesale warehouse such as Costco, BJ's, or Sam's Warehouse. Save money on food, clothing, household products, and furniture. Some wholesale warehouses offer an annual rebate at certain membership levels.

Shop at stores where you can get good value for your money. Save money on household products at the Dollar Store and Walmart.

Buy generic and store name brands. Save on food and household products rather than buy national brands which cost more.

Try to eliminate or minimize the number of purchases you make at convenience stores. Convenience stores are not good for your wallet or your waistline. If you are traveling, try to keep healthy snacks in your car.

On weekends, cook larger meals so they last into the weekdays. Save these meals for lunch at work or weekday evening meals. For example, make fresh pasta sauce on the weekends. Use the pasta sauce to make lasagna and other various pasta dishes. These meals can easily be frozen and stored in single serving containers.

Exchange food meals with a neighbor or family member to save time and money. As an example, if your neighbor makes a great eggplant parmigiana and you make great cheese enchiladas – why not make meals in bulk and exchange meals with your neighbor?
Eating Out Related Expenses
For get togethers, host a potluck meal with friends, coworkers, and family to save money.

During dinner once a week, serve typical breakfast dishes. Serve dishes such as Belgian waffles, banana pancakes, scrambled eggs at dinner time. Or serve lunch meals such as green salads with chicken strips as an alternative to dinner meals. Save money on dinner meals because breakfast and lunch meals are less expensive than dinner meals.

In the Summer, eat dinner early before the sun sets to save on electricity. Or later in the night, eat by candlelight once a week to save on electricity.

At birthday or anniversary celebrations, eat out for lunch rather than dinner. Lunch meals are less expensive than dinner.

When eating at restaurants consider joining a loyalty program such as iDine. Earn points at iDine that can be redeem for future meals.

Eat dinner during Restaurant Week. And order from the Prix Fixe menu to save money. A la carte menu items are more costly than a Prix Fixe meal.

Limit your alcohol order for cocktails, if you eat dinner at a restaurant. Alcohol is expensive at restaurants.

If you are having drinks with dinner at a restaurant for a celebration, make dinner reservations during a happy hour. During happy hour, many cocktails are less or wine bottles are sometimes half price.
Home Related Expenses
Purchase energy efficient energy-star appliances for your home to save on energy costs.

Clean appliances regularly with vinegar and water so that any mineral deposits can be cleared out from your coffee maker, washing machine, and dishwasher. This will help keep your appliances in good working order.

Regularly change the filter to your furnace to keep the furnace running efficiently. This will save you money.

Line dry your clothes rather than dry clothes in the dryer if you don't have pollen allergies. If you do suffer from allergies, dry your clothes inside a warm room or near a heater or radiator.

Repurpose old cabinets or furniture for use in another area of your home. For example, we had a set of old kitchen cabinets with an attached countertop we longer needed in the kitchen. We cleaned the cabinets and installed them in the garage to store hand tools. The cabinets formerly stored kitchen tools now serve as tool storage.

Refinish old furniture yourself to reuse elsewhere or offer old furniture to friends or family. If absolutely no one is interested in the furniture piece then donate the furniture piece to Goodwill or your church.

To protect your upholster furniture, apply Scotchgard Fabric and Upholstery Protector on your upholstered furniture yourself. Paying someone to scotchguard your furniture can costs hundreds of dollars for large furniture pieces. Save money with DIY Scotchgard Fabric & Upholstery Protector to protect your furniture from spills and stains.

Save money on decorations, wreaths, or garlands for Memorial Day and Fourth of July celebrations. Instead, make the items yourself. You can purchase inexpensive supplies from the Dollar Store or Walmart to save on decorations.

Either cancel your magazine subscriptions or consider sharing the subscriptions with a friend or neighbor to save money.
Financial Related Expenses
Obtain auto and home insurance quotes annually to see if you can save money on insurance.

Be sure that your W-4 federal withholding amounts from your employment check isn't excessive.

Avoid ATM fees when using your ATM card by using only your bank's network.

Avoid monthly bank account fees for checking and savings bank accounts. Always maintain the required monthly minimum balances in your bank accounts.

Sign up for overdraft protection on your bank accounts to avoid paying overdraft fees. Those fees can add up quickly.

If you have several loans try to consolidate them with a refinanced loan at a lower interest rate. Do this with your student loans as well, consolidate all your student loans and apply for a lower interest rate.

If you have debt on several high-interest credit cards, stop using them. Either pay off the debt or transfer the balances to credit cards with lower interest rates.
Bill Related Expenses
Avoid late fees by setting up automatic payments from your bank account. Set up automatic payments for your credit cards, utilities, rent, mortgage, property taxes, and insurance.

Charge your utilities expenses to credit cards that offer you cash back based on purchases.

Pay your monthly bills online. Save on postage expenses. And avoid a delay in delivery of your payment. Save on postage or delivery fees by sending your messages or payments electronically.

Save money by managing your credit reports. Rather than pay someone to manage or monitor your reports, do it yourself. You can place a freeze on your credit report instead of paying for this service.

Cancel your gym membership or search for a low cost gym membership such as $10 per month. You can walk, jog outdoors, lift weights at home or use a community free gym facility to save money.

If you have an extra room or basement in your home, consider renting it for some extra cash. Some families will purchase a duplex or two-family home. They live on one side or floor and rent the other side or other floor. This is a great way to help with your mortgage payment when first starting out.

Temporarily shut your cable TV or satellite service if you are away on vacation. Ask your cable provider if they will suspend your service while you are away on vacation.

Store your files, reports, and information on the cloud storage to save money.
Shopping Related Expenses
If you shop online, shop through your credit card's website to receive a cash back rebate. Discover card allows you to shop online through their website to receive a rebate for shopping. Discover also offers cash back on purchases made during their quarterly promotion periods. They feature rebates for certain items such as gasoline, home store, or restaurant purchases.

Another online shopping option for cash back rebates is to use the many rebate companies. Places such as Be Frugal, Lemoney, Ebates or Top Cash Back. (note: referral links attached) Cashbackholic.com is an aggregator that lists the current cash back rates at various merchants. It includes these and other rebate programs, which can change daily. And Slickdeals.com is a great forum for finding hot deals and sales.
If you receive gift cards that you do not need, you can sell them to places that will resell the gift card. Some of these gift card companies are CardCash, CardPool, Gift Card Bin, Gift Cards, Gift Card Zen by Retail Me Not, and Monster Gift Card. Gift Card Granny is an online gift card aggregator that helps you select the right company to sell your gift card to.
Using the website Raise.com you can either buy or sell gift cards for cash. This is a good option for those that would prefer to sell a gift card themselves. You determine the price to sell the card at.

Donate the gift card to your church or your favorite charity, if you do not want to sell the gift card.
Garden Related Expenses
Save money by growing your own annuals and perennials from seed rather than buying them from a nursery.

Join a garden club to exchange plants. Or search for garden club plant sales for inexpensive annuals and perennials.

Exchange annuals and perennials with neighbors or family rather than buy plants from a nursery.

Share garden tools with your neighbors or family rather than buy your own set of garden tools. You may have garden tools that your neighbors don't. Why not set up some kind of exchange system with them?

Learn basic carpentry skills to perform basic home repairs to save money rather than hire a handyman.
Family Related Expenses
Seniors can save money on tuition at many community colleges and universities.

Project Gutenberg offers 56,000+ free eBooks to either download or read online. There are no fees or registration at Project Gutenberg.

Cancel your cable, Netflix, Hulu, and Amazon to save big money over the course of a year. Spend more time outside or schedule a game night with your family.

If you have young children and you need a babysitter, try exchanging babysitting services. Maybe your neighbors, friends, or family needs babysitting help too. Do this without exchanging any cash.

Likewise, if you find you are at home with children, offer child sitting services. Maybe offer babysitting services, before or after school child care to your neighbors or friends during the work week. A great way to earn extra cash.
Travel Related Expenses
Miscellaneous Related Expenses
Check your local library for more than the usual study rooms, classes, and WiFi. Libraries offer so much more than books these days. Here are some of the services that my local library offers: sewing machines, embroidery machines, sewing dress forms. They also have silhouette Cameo and Curio electronic cutting machines (for fabric, vinyl, and paper), Roland Cutter for vinyl projects, and a Heat press. A laminator machine, Ellison Die Cutter, 3D Printer, 3D Tabletop Carving machine, and a VHS to DVD converter. Coding with software such as Ozobots, Spheros, and Bloxels, Little Bits + Makey Makey, are available. They even have a sound studio with electronic instruments!
These are some of our cost cutting measures. We hope that some of these ideas will help you become more thrifty. And help stretch those hard earned dollars. To continue being thrifty, we always are looking for opportunities to save money. One big way we save is by doing more repairs ourselves. We control spending on any unnecessary items. However, I realize that it is more challenging with children. But, it is also best to teach our children the importance of saving and living a frugal life.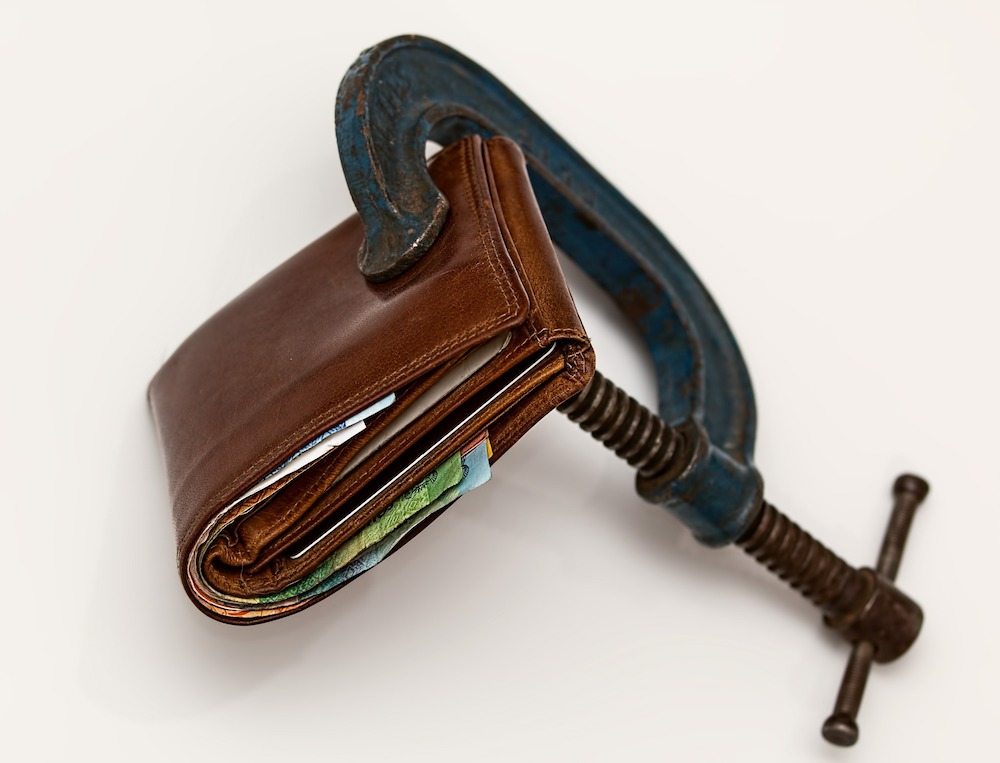 Final Thoughts on Saving Money
One of Ben Franklin's more famous quotes is "A Penny Saved is a Penny Earned". I was very young when I first heard this quote. But the thought has always stayed with me. Early in life, I began to realize that small savings or changes in my life style add up to big savings. And over time those savings however small do multiple. They evolve into much bigger savings. There have been times when we've experienced some financial obstacles as many people do in life. Obstacles such as being in between jobs. We were grateful that we knew what to do to get us through those rough periods. You want those times to pass quickly but sometimes they don't pass as quickly as you'd like wished they would.
Being frugal and thrifty can be done, it just requires perseverance and determination. You know you want to move forward and never return to days of financial hardship. The thought of this alone, keeps us motivated to exercise self control when dealing with financial matters.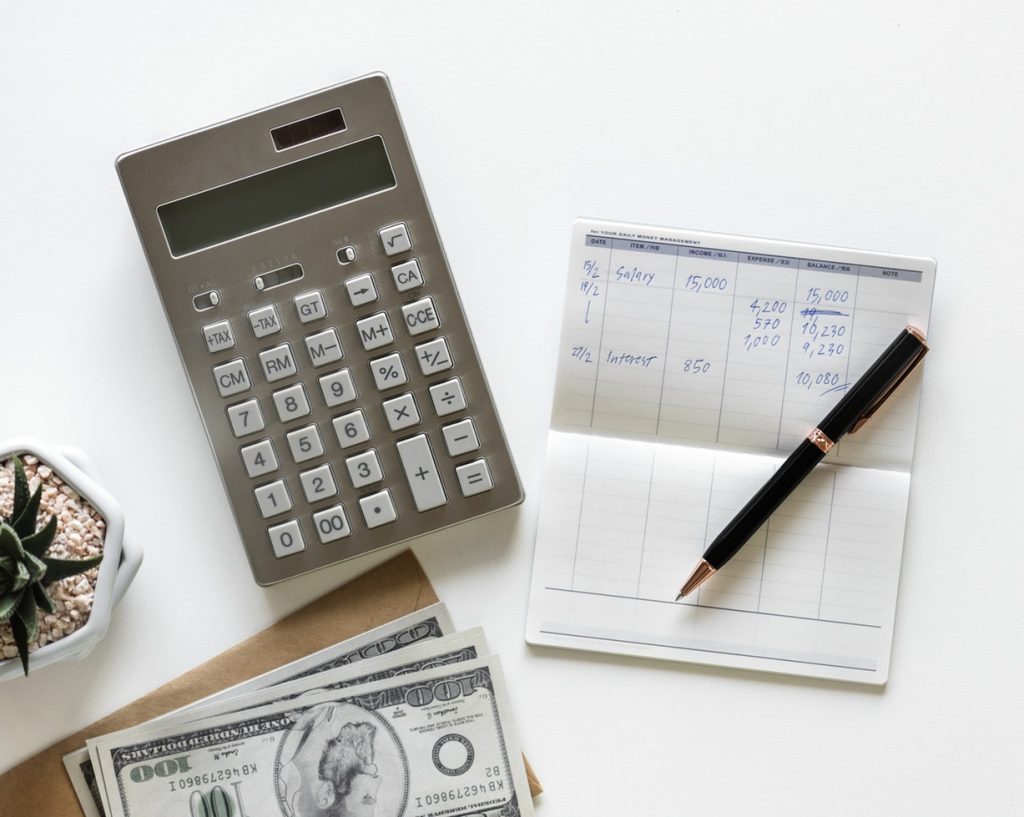 Are there ways or habits that you follow to limit your spending? Some people use a cash method to restrain from excess spending. Have you found some cost savings that you are excited about? Maybe you have other frugal living ideas than those we mentioned? We would love to hear about them. Let us know what you do to stretch those dollars.
These are 64 Clever Money Saving Hacks to Live La Vida Frugal. Hopefully, we've given you a few ideas that you can use to lower your expenses.
You May Also Enjoy . . . .
Some of our other Saving Money related posts.
11 Genius Money Saving Tips for Frugal Car Owners
55 Ridiculously Smart Frugal Living Tips
7 Awesome Websites to List Your Rental For Free!
If you try these 64 Clever Money Saving Hacks to Live La Vida Frugal, be sure to let us know how you things go. And if you have any La Vida Frugal questions, feel free to reach out to us in the comments below. We always are ready to help you out. Thank you for dropping by.
Mary