Starting Perennials Indoors from Seed
Planting more perennials that come back every year is a smart, frugal gardening approach. You can save even more money by growing perennials from seed. Seed packets can be purchased for less than $2 each that can net multiple plants. It just takes a little planning and patience. Since our local deer population is forever expanding, we need perennials that deer typically aren't interested in. We've lost quite a few perennials to the harsh winter and to many hungry deer over the winter. We selected seeds that deer typically don't eat. Seeds such as Delphinium Magic Fountain, Butterfly Flower, Rosemary, and Lavender for indoor growing until warmer weather arrives.
Another great way of saving even more money when starting plants from seeds is to avoid buying all the fancy seed starter kits, soil mixes, planter trays, etc. All this can add up real quick. Instead, you have plenty of household items laying around that we'll show you how to substitute for and recycle in the process! We repurposed toilet paper and paper towel rolls and various plastic containers we have on hand to save money. The following steps outline how we started our seeds indoors, an important step if you live in a cooler climate. Even if you do live in a warmer area and are not at risk of cold temperatures harming seedlings, sprouting seeds indoors protects them from other hungry mouths like rabbits, squirrels and chipmunks. Take a look and let us know what you think.
DIY Instructions
Step 1. Soak the seeds in small cups with warm (not hot!) water overnight. Place the cups of soaking seeds near a warm window.
Step 2. Instead of using seed starter peat containers ($$$) or seed starter trays ($$$) start collecting paper toilet roll tubes and paper towel cardboard tubes. Cut the tubes into 4″ segments. Take each segment and cut 5-8 equally-spaced slits 1″ long at one end of the segment. Fold the 'tabs' formed by the slits in to close one end of the toilet paper roll. Instant, biodegradable seed starter pot! Repeat for as many pots as you'll need. Place pots into a recycled plastic container or tray. Tip: Pre-soak them and the tabs will lay flat more easily before filling. Plastic, rectangular containers that pre-made salad mixes come in from the grocery store make excellent trays.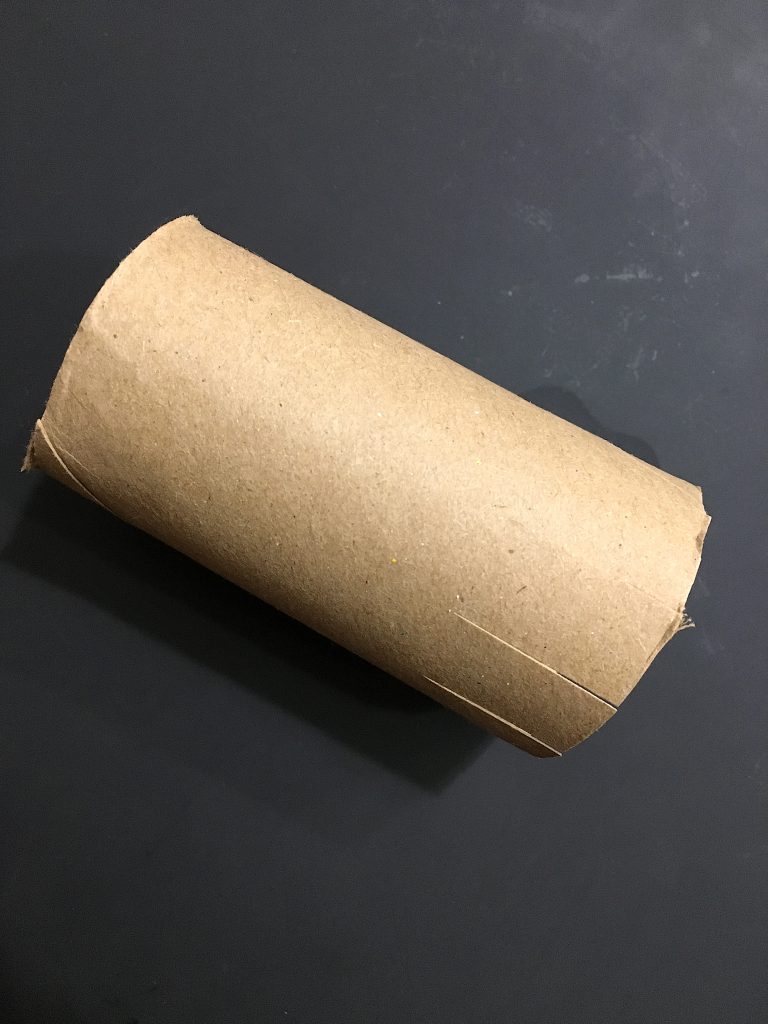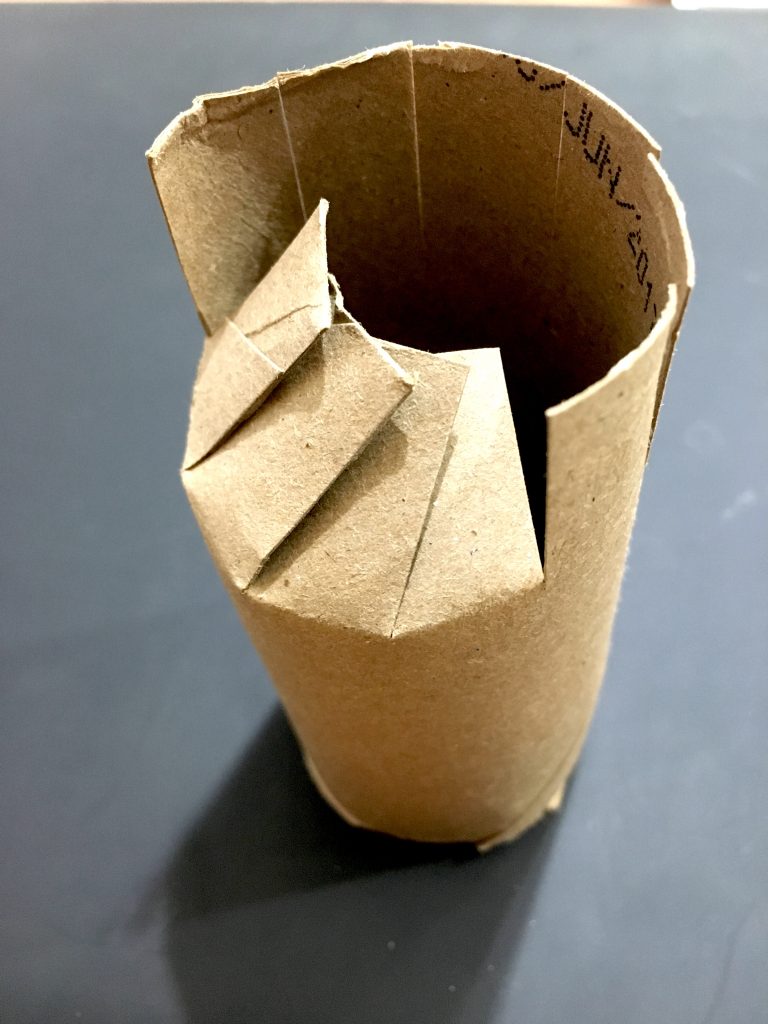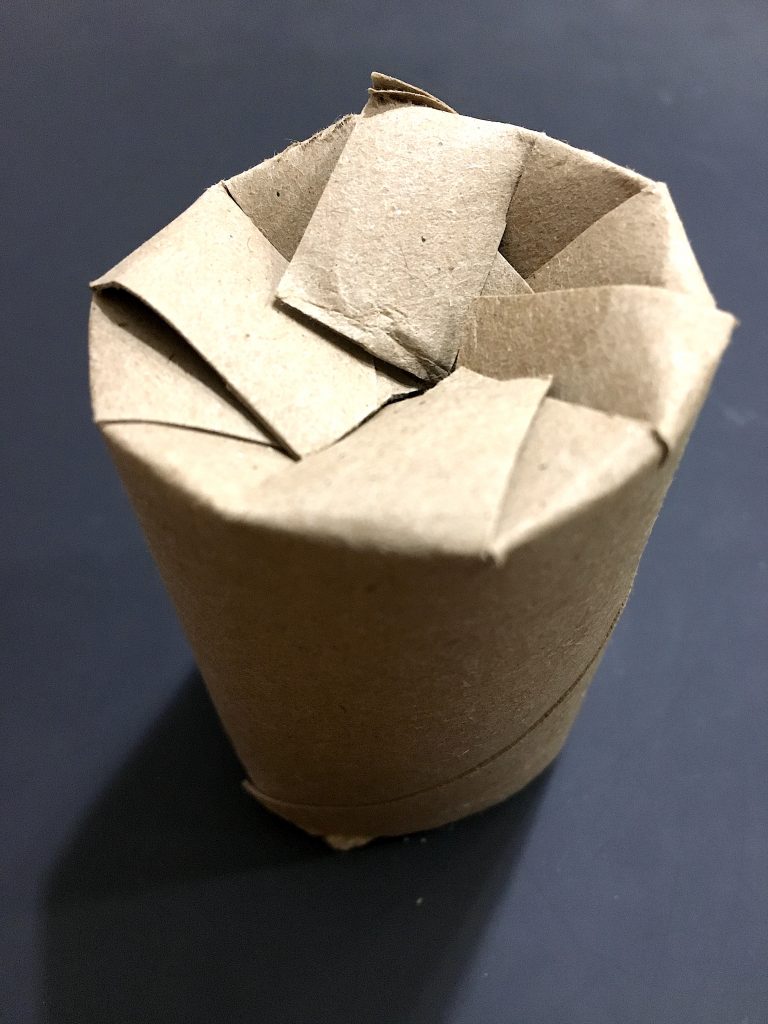 Step 3. Add soil to the rolls about half way full. Instead of buying seed starter mix ($$$) simply mix sphagnum peat moss (and vermiculite if you have it) to regular potting soil in a 1:1 ratio. This lightens the soil and improves drainage. This is essentially what seed starter mix is composed of anyways.
Step 4. Drop a few soaked seeds into each of your seed starter pots.
Step 5. Add a little soil on top of the seeds to cover them lightly. with soil.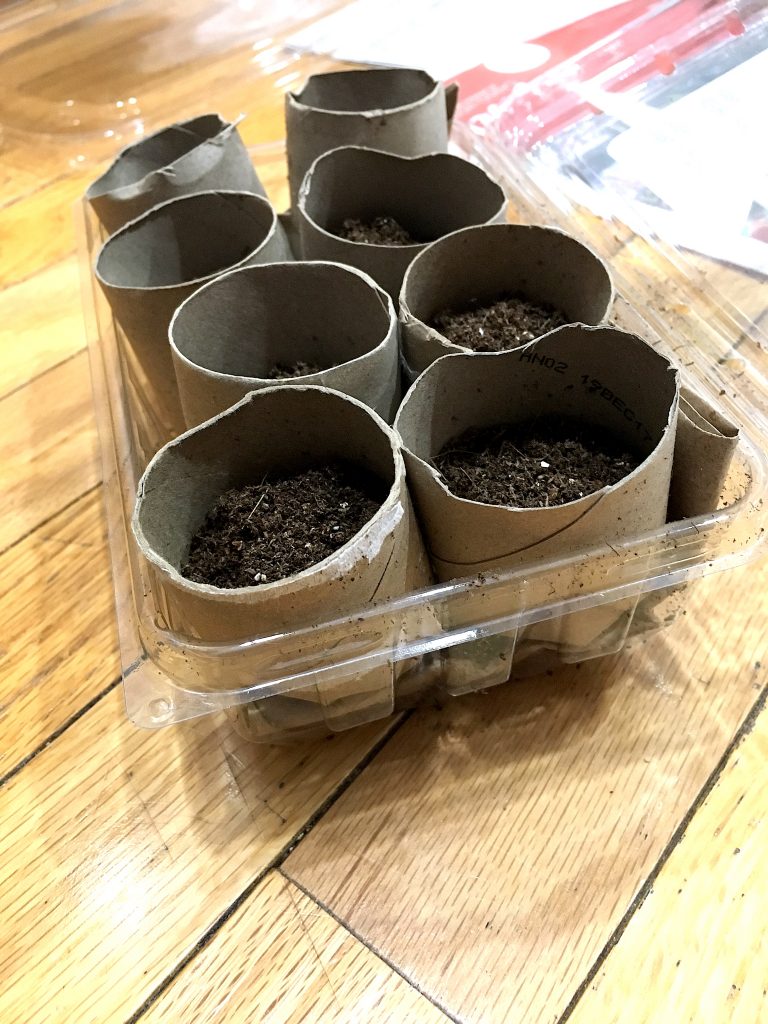 Step 6. Add a few drops of water or mist the freshly plant seeds. Careful not to pour water into the pot as the light mixture will splash out and make a mess.
Step 7. Place the newly planted seeds near a warm, sunny window.
Step 8. Every few days, check your seed pods to see if they need a little watering. Keep moist but do not overwater. If you see any white mold growing on the surface the pots are too damp.
This are easy steps to frugal gardening by growing perennials from seed to save money on your gardening expenses. We will monitor our seed pods and water as needed until we can plant them outdoors. Frugal gardening is possible if you plan ahead. Save items that you normally would dispose of such as toilet paper rolls, paper towel rolls, and especially plastic containers with lids. There are great makeshift items for growing plants from seeds. If you try any of these frugal gardening ideas let us know how you make out.
For additional information on deer resistant perennials read our post Deer Resistant Perennials: Stop Planting All-You-Can-Eat Garden Buffets and for some ideas for growing perennials from seeds check out 21 Gorgeous Garden Plants to Grow from Seeds. If you have any questions, feel free to reach out to us in the comments below. We always are ready to help you out.