Work-from-home jobs are available for a range of positions. If you are looking for a job, look at these companies with job openings. Each company lists work-from-home jobs. However, in some cases, not every job listed within these companies is designated work-from-home jobs. As of this writing, these companies are hiring for positions. Many jobs include accounting, healthcare, customer representative, technology, and other departments.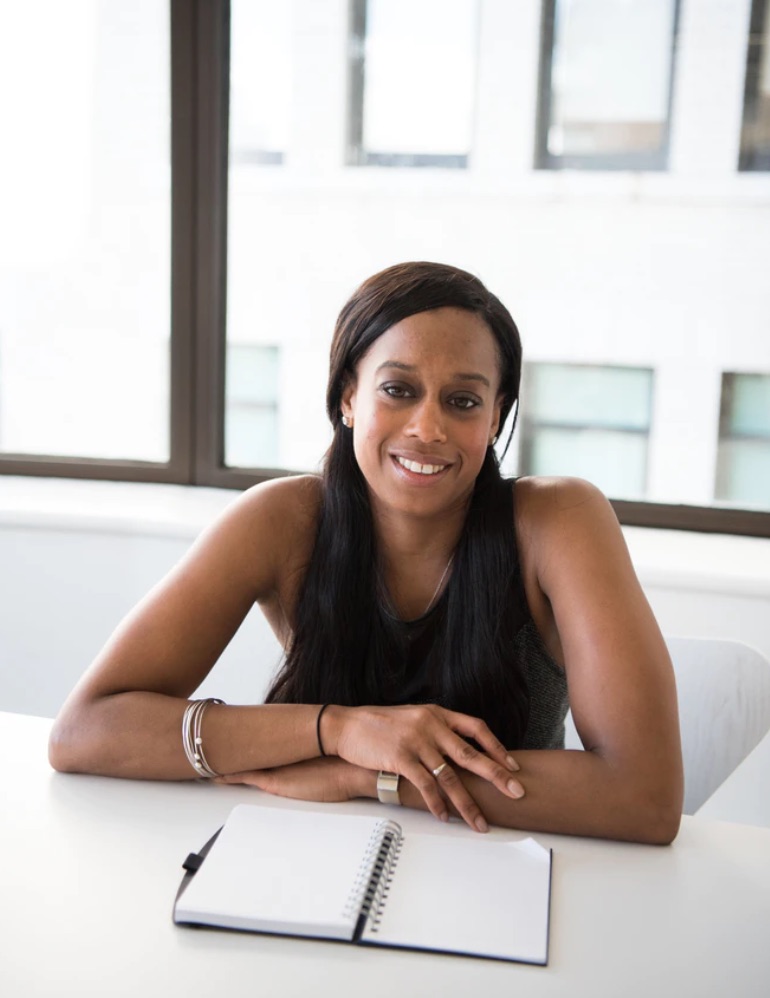 Some job positions listed are virtual, crowdsourcing, and others are employee positions. As of this writing, all companies listed have job openings. Remember to check these websites frequently, as new job needs are posted daily.   
Here is the list of 53 companies that offer work-from-home job opportunities. Take a look; hopefully, you see a few you are interested in. 
Work From Home Jobs – Virtual Job Opportunities
Jobs that are virtual, remote, and work from home where the individual submits their bid for a particular work assignment. Work assignments range from 30 minutes to several hours or days. Other work assignments can last for the length of the project completion period.
Freelancer

Utilizing independent professionals, Freelancer has a variety of job needs. Services that you can offer through Freelancer are:
Software & Application Development

Design

Writing and content

Data Entry

Sales and Marketing

Accounting

Translation

Handyman Work
2. Guru
Bills itself as a "premier platform where professionals go to connect, collaborate, and get work done". Guru connects Freelancers with job requests from various industries. Some of the categories that freelance job requests fall into are:
Programming and Development

Writing and Translation

Design and Art

Administrative and Secretarial

Sales and Marketing

Business and Finance

Engineering and Architect

Legal
3. MediaBistro

Features remote job assignments for work within the Media, appropriately named MediaBistro. A bistro for all things Media related. For an annual membership fee of $119.88, the member receives the MB Unlimited Pricing. This includes online courses, instructor access, and more. You'll find media-related positions such as online news, books, TV news, editors, photographers, and more.   
4. TaskRabbit
A wide variety of short-term tasks are managed by TaskRabbit. "Taskers" or Freelancers can sign up to do various tasks. Tasks include pickup and delivery, errand running, grocery and delivery, donation drop off, and more. To sign up as a "Tasker," there is a one-time fee of $25.  
5. Upwork
A hiring platform, Upwork connects businesses with professional freelancers. Areas of assignments are in technology, engineering, translation, writing, and many more. Upwork has a database of categories, skills, and deliverables that you can browse.
6. Zirtual
Currently seeking US based applicants for several positions. Zirtual has a few remote work Virtual Executive Assistant positions, too.
Work From Home Jobs – Crowd Sourcing Jobs
Crowdsourcing platforms offer work-from-home jobs. Freelancers that are registered with the company, can bid on various projects. Freelance individuals compete with one another to be hired for a particular digital creative job task – you bid on various work assignments and freelance positions. Some companies offer direct-hire positions for a particular designer.  
7. 99Designs
An Australian-based crowd-sourcing graphic design platform for logos, websites, book covers, and more. 99Designs has graphic designers compete with each other for work requests submitted to the company. A resource for professional designers to find and do work online. Over 1 million designers are available, with monies paid out of $200 million. And over 97 million designs have been created by 99Designs. Sign up with 99Designs to share your graphic design talent.   
The company also utilizes a contest method, which is a crowd-sourced design approach to graphic design. This allows freelance graphic designers a marketplace to bid on design projects. There is also the option to hire a design directly.      
8. Design Crowd
A community based site, DesignCrowd has 802,000+ freelance designers. Join DesignCrowd and offer your talent and services. Offer designs for websites, logos, and flyers: graphics, illustration designs, t-shirts, and more. Design Crowd has design contests and direct hiring of their talented designers.  
9. Fiverr
Offers freelance services for businesses. Join the Fiverr freelance community and provide businesses with your expertise. Fiverr's freelance team has completed over 50 million "Gigs" since it started. The price of a "Gig" ranges between $5 and $10,000. Some of the professional services that the freelance community can provide are:
Graphics and Design

Digital Marketing

Writing and Translation

Video and Animation

Audio and Music

Programming and Technology

Business
10. LogoContest

Join LogoContest to participate in competitions with other designers. As businesses realize they need graphic design work, they can request a contest through LogoContest. Several designers submit their design based on the business requirements. The business then selects a design they like best from those submissions. The selected work design is the winner of the contest and used by the business.
11. Mechanical Turk
Mechanical Turk is Amazon's crowdsourcing marketplace for individuals and businesses. Join Mechanical Turk as a global workforce member who performs tasks virtually. Some tasks are related to data validation, research, survey participation, content moderation, and other work.    
12. Innocentive
Participate in Innocentive's Solver network of over 400,000 creative minds. A global crowdsourced innovator, the Innocentive Solver team helps solve organizational technology, science, business, A/I, and data challenges. Register as a Solver and join the Solver network to see challenge details and submit solutions.
13. Utest
A place for freelance software testing with feedback from Testers. Utest has project boards with assignments. Register for free. A sample of the Utest needs is testing support for an Accessibility Team, Security Software study, and voice testing.  
Work From Home Jobs – Employee Positions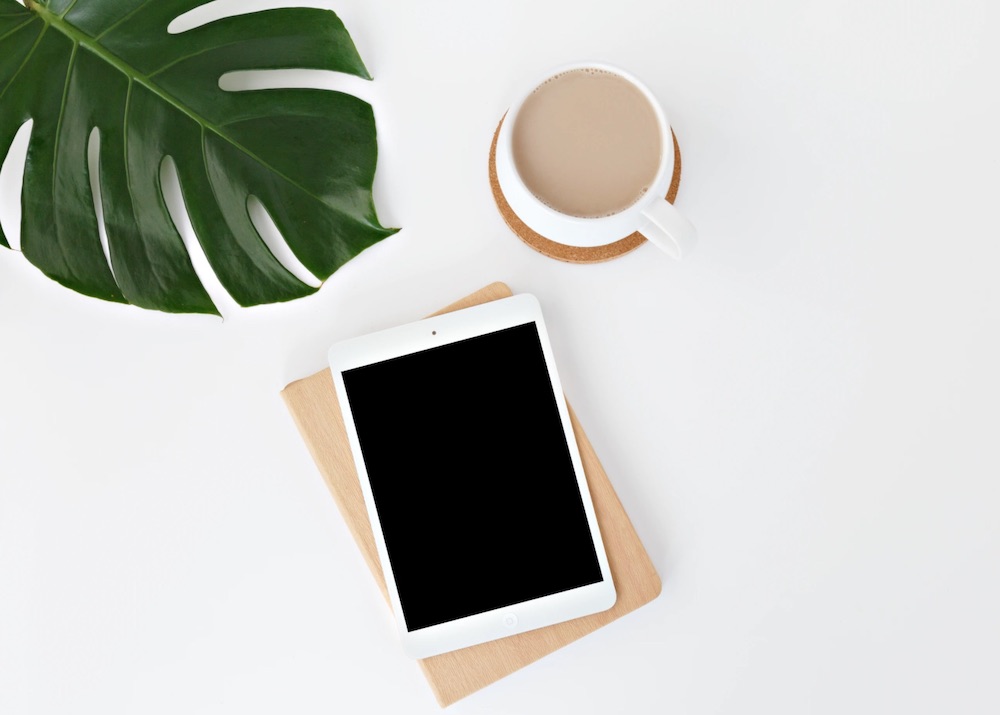 Employment jobs that are remote, and work from home as an employee of the business. These are permanent job positions.
14. ADP
A provider of payroll services, human resource software, and services related to taxes, ADP has remote work positions. To name a few, ADP is seeking positions for human resources, recruiter, and research analyst.
15. Aetna
A health insurance company, Aetna has telecommuting positions that require employees in certain cities or states. Some positions are a blend of telecommuting and work at the Aetna office.
16. Afirm
Offers some remote work jobs. Based in Fort Collins, Colorado, Afirm serves insurance companies. Afirm provides risk mitigation, loss control, and audit services.
17. Amazon
Several telecommute positions with Amazon offer work-from-home jobs. Some of those jobs include software development engineer, senior solutions architect, and digital platform marketing leader. Virtual customer service positions are also available at Amazon. 
18. American Express
A financial services company, American Express has some work at home jobs. Some positions are virtual consultant and virtual collections specialist position.
19. Anthem
A health benefits company, Anthem offers a variety of positions. Remote positions include medical, sales, and technology.
20. Appen
Based in Australia, Appen is a technology services company. They offer flexible, part-time, and home-based positions. Available positions are in the transcription, translation, linguistics, engineering, marketing, financing, and sales departments. Appen offers micro-tasks of smaller jobs that take about an hour to complete.   
21. Automattic
Remote job positions at Automattic are available in the Technology, Design, and Marketing departments. Automattic supports WordPress, WooCommerce, Jetpack, Simplenote, and others.
22. BroadPath Healthcare Solutions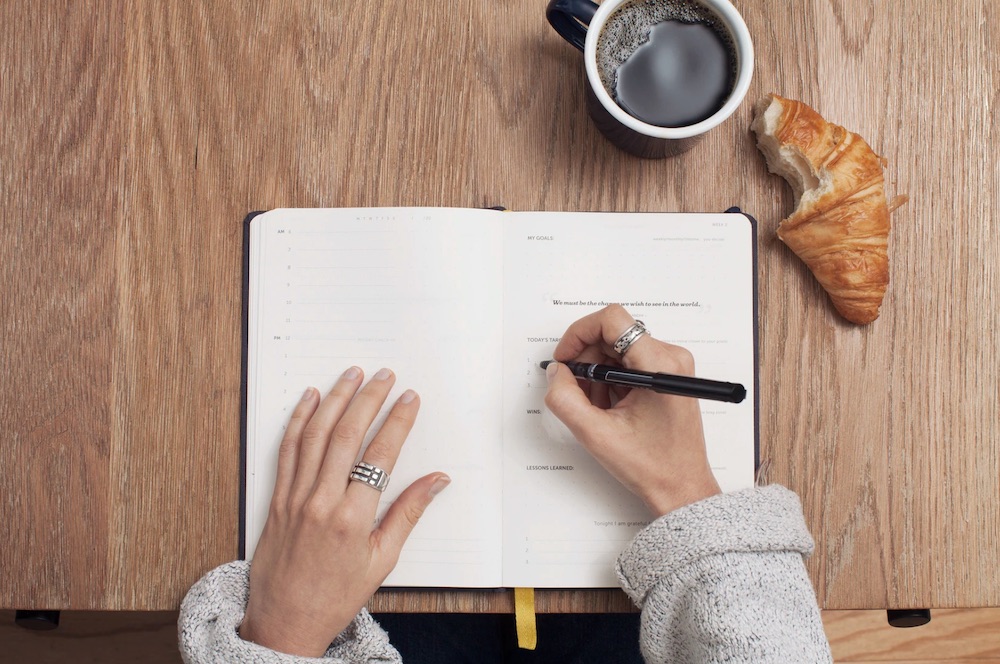 Headquartered in Tucson, Arizona, BroadPath Healthcare offers full-time remote positions. A business, compliance, and technology service provider to healthcare providers and payers. BroadPath has analyst and Call Center work-from-home positions.  
23. Cactus Communications
A medical healthcare communications agency, Cactus Communications company. Join Cactus Communications as a remote freelance medical support team member. Pharmaceutical and medical device companies provide writing, editing, and transcription services. Based in Mumbai, India, Cactus hires freelance contractors throughout the world.   
24. Clevertech
An information technology and services company, Clevertech hires remote employees. Clevertech creates custom technology for their clients.
25. Collage
As a photo and home product company, Collage hires remote technology employees. The Collage company has photo blankets, photo books, canvases, pillows, and other home products marketed to households.  
26. Commonwealth of Virginia
State agencies within the Commonwealth of Virginia have full-time jobs with an option to work remotely inside Virginia. Positions include health care, financial, technology, and other areas. 
27. Concentrix
Based in Fremont, California, Concentrix is a technology-enabled global business services company. Concentrix specializes in customer engagement and business performance improvement. They support industries including healthcare, transportation, insurance, energy, and many others. Specialties include marketing, analytics, technology, consulting, financial, and customer lifecycle management. A key strategy of Concentrix's Work at Home is for business continuity planning.
28. Dell
Located in Round Rock, Texas, Dell has many full-time work-from-home positions. Dell, a technology company, has positions such as account manager and systems engineer that are remote. 
29. Evolving Wisdom
An Online learning company, Evolving Wisdom has virtual courses, online workshops and events. Job positions are remote work with several in marketing.
30. Fiserv

A provider of financial services technology, Fiserv has solutions for banks, credit unions, lenders, and investment firms. Job positions include support in the sales, business strategy, technical and proposal management departments.
31. Humana
A provider of healthcare, Humana has many career opportunities. From actuarial and underwriting to communications, marketing, and government relations. These are a small sample of the many departments with career opportunities.
32. Inuit
Creators of TurboTax tax software program and QuickBooks, Intuit hires seasonal employees. Intuit also hires tax specialists for tax customer support. Some employment positions are full time telecommute.
33. InVision
A digital product design platform, InVision believes its employees can work from anywhere. In fact, they say "There is no need to move to work at a great company. Do great work from an environment that you're comfortable in". Job listings at InVision include marketing, business operations, IT, and design positions.
34. K12
Based in Herndon, Virginia, K12 provides online educational programs for students. K12 services kindergarten through 12th grade students. Job positions K12 hires are teachers, guidance counselors, speech pathologists, special education, and others. Many positions are remote work from home.  
35. Kelly Services
An established employment agency, Kelly Services has KellyHome positions available. They tout that "Working from home – freedom from cubicle life!". Join the KellyConnect Team with a job from the comfort of your own home.
36. LanguageLine Solutions
An interpretation and translation service company, LanguageLine Solutions hires interpreters. Employees can work at home to receive client calls and translate those conversations. A perfect solution for those that speak other languages.
37. Leidos
Serves healthcare, defense, and federal agencies, Leidos is based in Reston, Virginia. Job listings for work at home positions include graphic artist, administrator, editing, and more. Telecommuting positions are listed throughout the country.
38. Love To Know
A digital media privately held company, Love To Know is seeking writers and editors for its internet audience. Employees collaborate and work as a team globally. Software developers, product managers, designers, and others work remotely towards their deadlines. Join Love to Know for a flexible work experience.
39. Lionbridge
Join the Lionbridge team, a Waltham, Massachusetts-based company that creates content. Lionbridge creates, transforms, tests, and trains content. This includes text, voice, audio, video, and both structured and unstructured data. A global communications platform, some work-from-home positions available include ads assessor, web ad assessor, web rater, and more. Additional job opportunities for part-time, freelance, and remote in finance, engineering, global marketing, as well as other industries.  
40. Liveops
As the largest cloud contact center, Liveops is based in Scottsdale, Arizona. Liveops has 20,000+ virtual, home based agents not employees.  
41. Magellan Health
A healthcare company, Magellan Health provides managed care, behavioral healthcare, and pharmacy management. Based in Scottsdale, Arizona collaborates with Medicare, Medicaid, and federal government agencies about health plans. Magellan offers some work at home opportunities in healthcare.
42. PRA Health Sciences
Working with pharmaceuticals, PRA Health Sciences assists companies with developing medications. A global healthcare intelligence partner, PRA has openings for remote work in support of clinical studies. Based in Raleigh, North Carolina, remote work positions are available in healthcare, management, and other areas.
43. Salesforce
Headquartered in San Francisco, Salesforce has a cloud-based platform. Their customer relationship management (CRM) software provides solutions for businesses to manage and analyze customer activities. The CRM platform provides a view of every customer to the marketing, sales, commerce, and service departments. Salesforce hires for remote job positions. Search "US Remote" to locate places in the US.  
44. SAP
Located in Germany, SAP hires work from home employees. SAP creates software to assist with customer trends and streamline processes.
45. Sutherland
Service provider to help companies with business services and customer engagement, Sutherland works with several industries. Job listings include work-from-home positions in the healthcare, insurance, and banking industries.  
46. SYKES
A provider of customer engagement services, SYKES helps companies globally. SYKES supports phone, email, online, and social media services. Work from home customer service representatives are hired for full time positions.
47. Thermo Fisher Scientific
Thermo Fisher Scientific is a leader in the scientific industry. It has about $24 billion in revenues. Globally, employee numbers total about 70,000. Thermo Fisher helps their customers to solve analytical challenges, improve patient testing, deliver medicines to market, and more. They have remote positions in the US and other locations.
48. TTEC
Based in Englewood, Colorado, TTEC is a process outsourcing company. TTEC hires customer service representatives that provide support to customers. Many of these job positions are home based.
49. Vipkid
A company based in Beijing, Vipkid provides English language instruction. The online ESL teaching program teaches English to students based in China. Students are between the ages of 4 and 12 years old. Applicants need either a Bachelor's degree and a teaching license or the completion of a TESOL program. A TESOL program is offered by VipKid. VipKid has about 100,000 teachers and 700,000 students.
50. VocoVision
Service provider of online speech, language, and occupational therapy services, VocoVision hires work at home employees. Join VocoVision as a speech language pathologist, school psychologists, or as a special education professional.
51. Wells Fargo
A financial services company in San Francisco, Wells Fargo has work from home positions.
52. Williams-Sonoma
A home products business, Williams-Sonoma is hiring for its Customer Care Centers. Williams Sonoma are affiliated with Pottery Barn, West Elm, Rejuvenation, Mark and Graham.
53. UnitedHealth Group
A healthcare provider, UnitedHealth Group has multiple telecommute positions as well as 50% telecommute positions. For more information, search the UnitedHealth Group website for remote, work at home job opportunities.
Work From Home Jobs
This completes our list of work from home jobs. We hope that you've found a few job opportunities that you can pursue. Best of luck to you in your job search.
Interested in work-from-home opportunities? If you found this helpful . . .    
You May Also Enjoy some of our other work-from-home related posts.
How to Earn Extra Money at the State Election Primary
55 Ridiculously Smart Frugal Living Tips
If you try these work from home, let us know how things go. And if you have any questions, feel free to reach out to us in the comments below. We always are ready to help you out. Thank you for stopping by.   
Mary