Just as we are, I'm sure many of you are preparing for your summer days ahead.  As we plan for those warmer days, we began to think about ways to bring a little shimmer to our coastal home.  After some careful search, we came up with a list of 8 beach inspired home decor items to help us add a little shimmer to brighten up our little place by the beach.
Take a look and let us know what you think about our suggestions and maybe they'll inspire you to add a little shimmer to your coastal inspired home.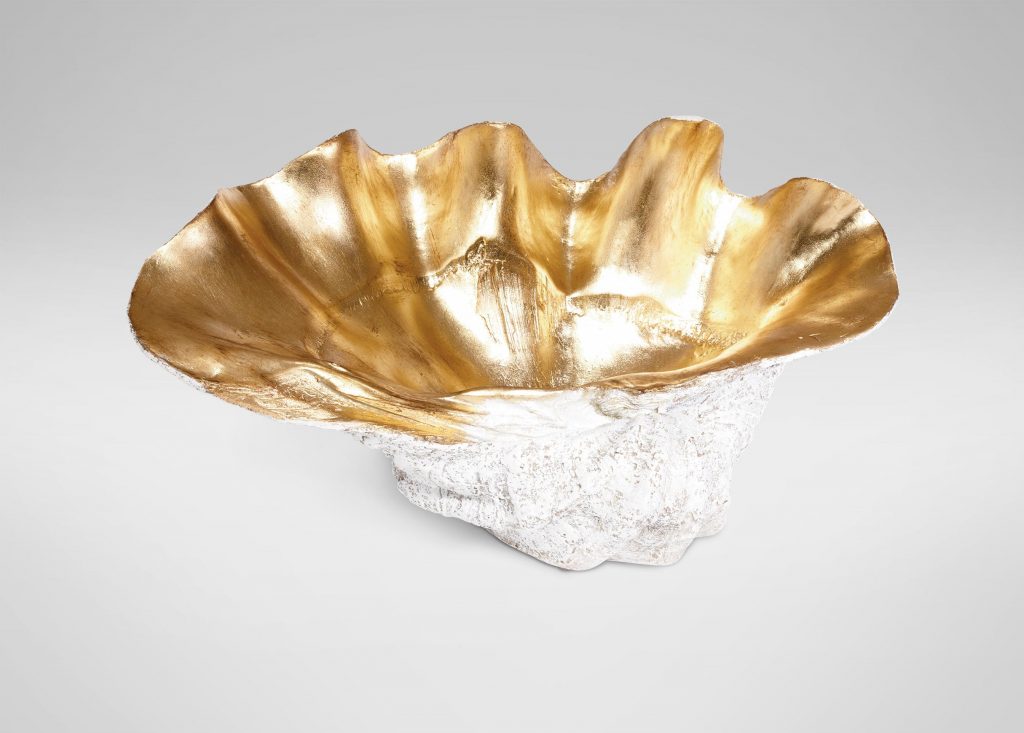 A glamorous large Gold-plated Clam Shell with white exterior and gold foil interior will become a focal point in any room it is displayed in.  This striking clam shell stands out in your coastal home and will be admired by your guests.  The Large Gold-plated Clam Shell makes a great centerpiece that adds gold shimmer to your coastal home.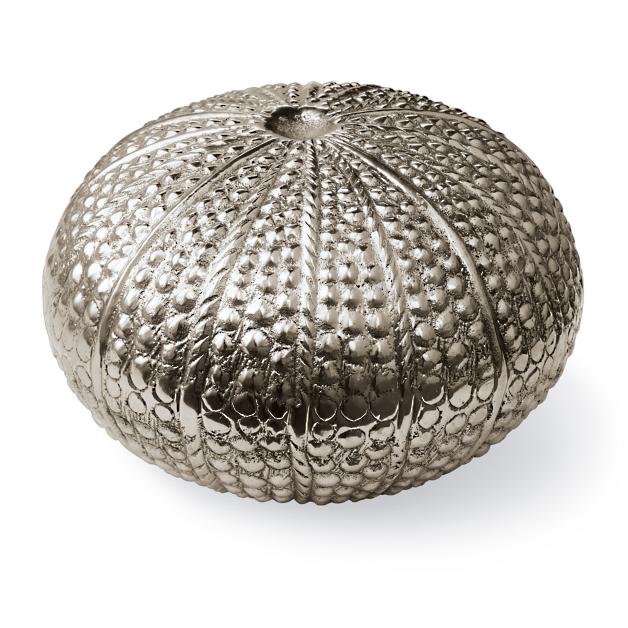 Sea Urchin Sea objects usually live deep within the ocean.  But this shiny sea urchin is here to bring some shimmer into your coastal home.  The sea urchin sea is exquisitely detailed and hand buffed to a smooth finish.  The urchin makes a lovely addition to a bookshelf or display with a collection of other sea life treasures.
3.  Gramercy Park Marble and Brass Tortoise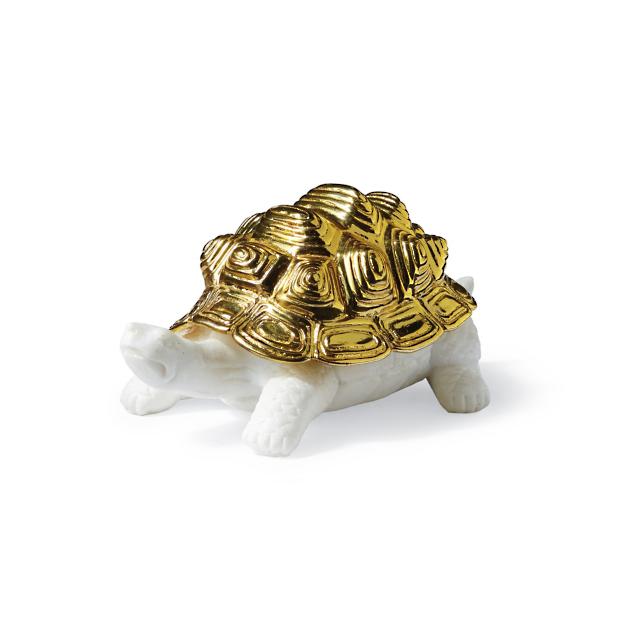 What home would be complete without its own tortoise?  This little guy is graceful and so elegant in his white composite marble body and brass-plated shell.  The tortoise is part of the Gramercy Park Marble and Brass Collection.  He's dressed appropriately and ready to welcome your beach house guests.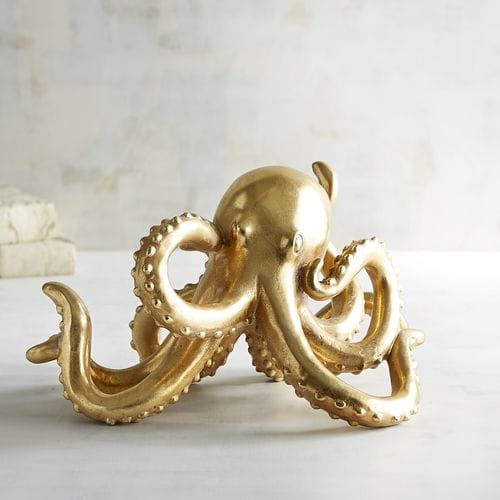 The Golden Octopus may appear a little scary but he's anything but that.  Dressed in golden foil, he will come off as a handsome little fellow ready to amuse your evening guests.  The Golden Octopus will keep watch over your home and ready to entertain your evening guests.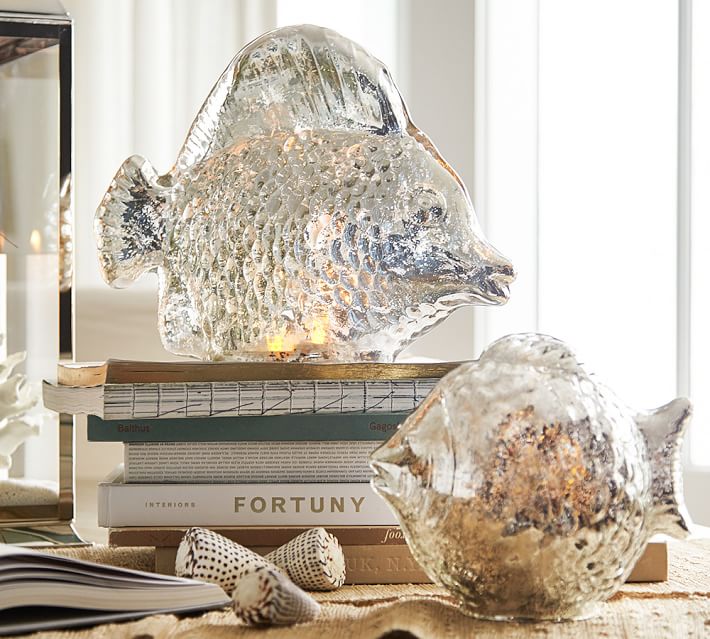 A mercury shimming fish luminary would be great in an entryway or by the back door to the deck.  Light the fish luminary from the inside with mini LED lights to add a subtle warm ambience when your guests arrive for the evening!
6.  Coastal Gold Metal Wall Decor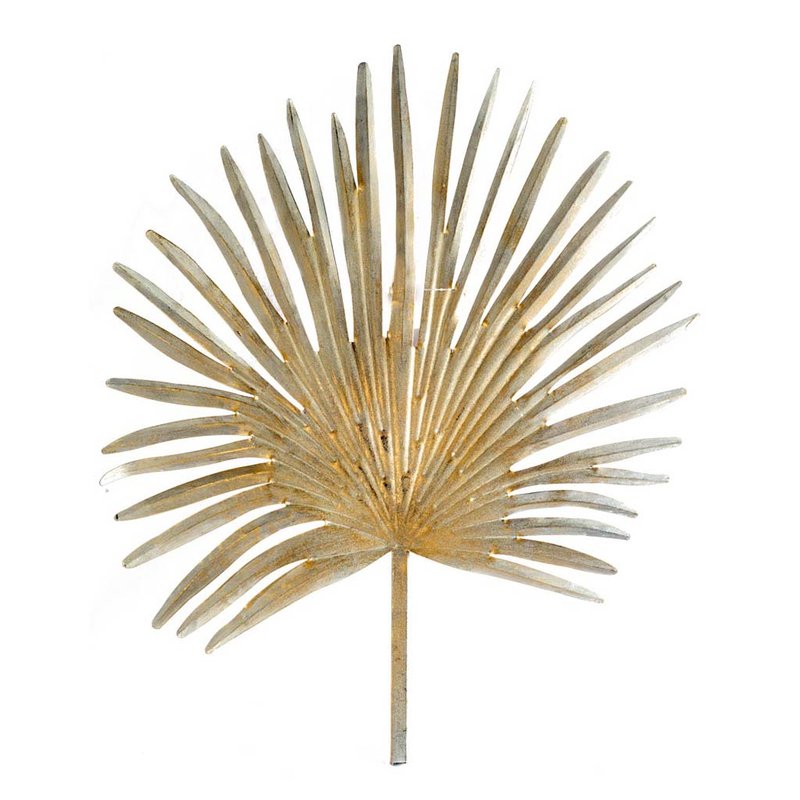 A graceful shimmering palm frond brings that coastal glam look to your home.  A reminder of the days of gentle breezes and palm fronds swaying back and forth during those memorable evening dinners by the bay.
7.  Aluminum Starfish Wall Decor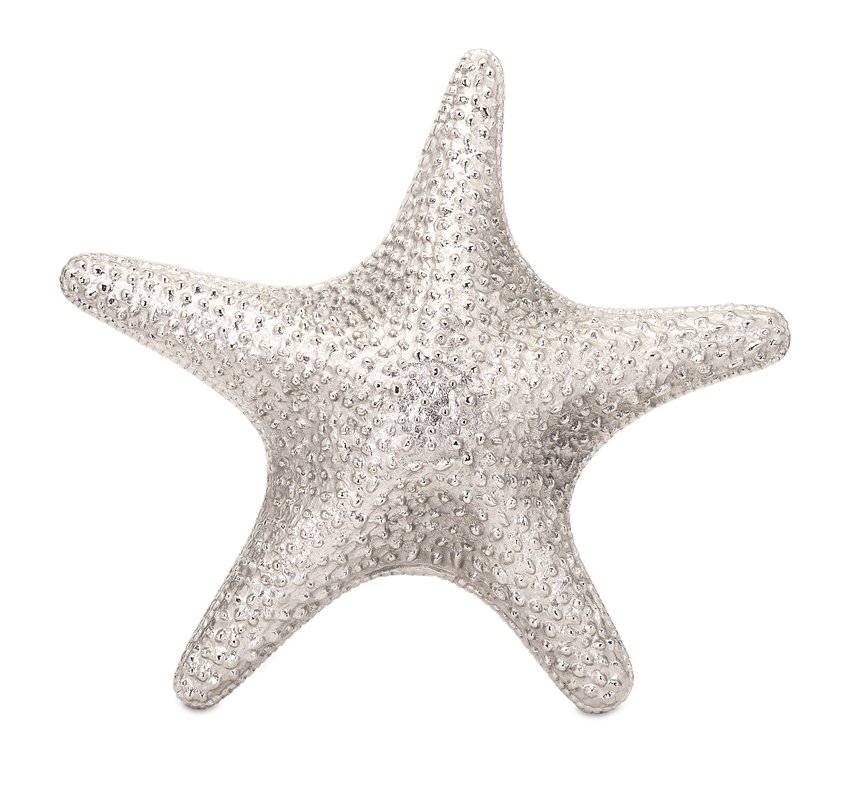 This Starfish wall decor will add shimmer to your home with the sleek silver finish.  A classic starfish style that will brighten any room in your home.  A great focal point in an entryway or  family room.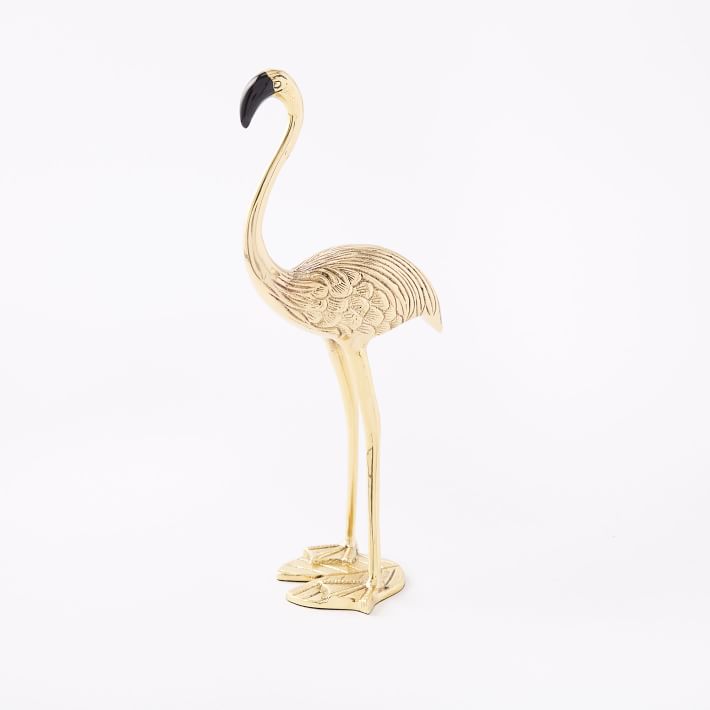 A beautiful, stylist Brass Flamingo Object that is sleek and graceful!  A great addition to a desk or left to simply rest on a bookshelf.  The Brass Flamingo feels right at home overlooking the sea.
On these chilly days we look forward to the warm summer days ahead us and preparing for the many days at the beach, nights on the green listening to the evening music, and long walks along the coastline.  I'm sure you too are making similar preparations for your beach time with family.
Thank you for taking a look at our glamorous metallic accents and we hope we inspired you to added a little shimmer to your coastal home as well.  Enjoy the warm summer days ahead!
Save
Save
Save
Save