If you are searching for a garden stool that can serve multiple purposes and is stylish and compact, take a look at these garden stools. These gorgeous garden stools double as stools and tables, perfect for small spaces or small patios. When space is limited you need furnishings that can fit many needs. A garden stool is a perfect choice for college student housing, newlyweds, first time homeowners, and can carry you through many years of life. Garden stools are portable and weight considerably less than an upholstered piece of furniture. It is a great buy that performs many years. Another great feature these stools offer is that they can be used indoor or outdoors. How cool is that?
These are 8 gorgeous garden stools that are both functional and stylish that will carry you through many years of living. Take a look and let us know what you think.
Devereaux Garden Stool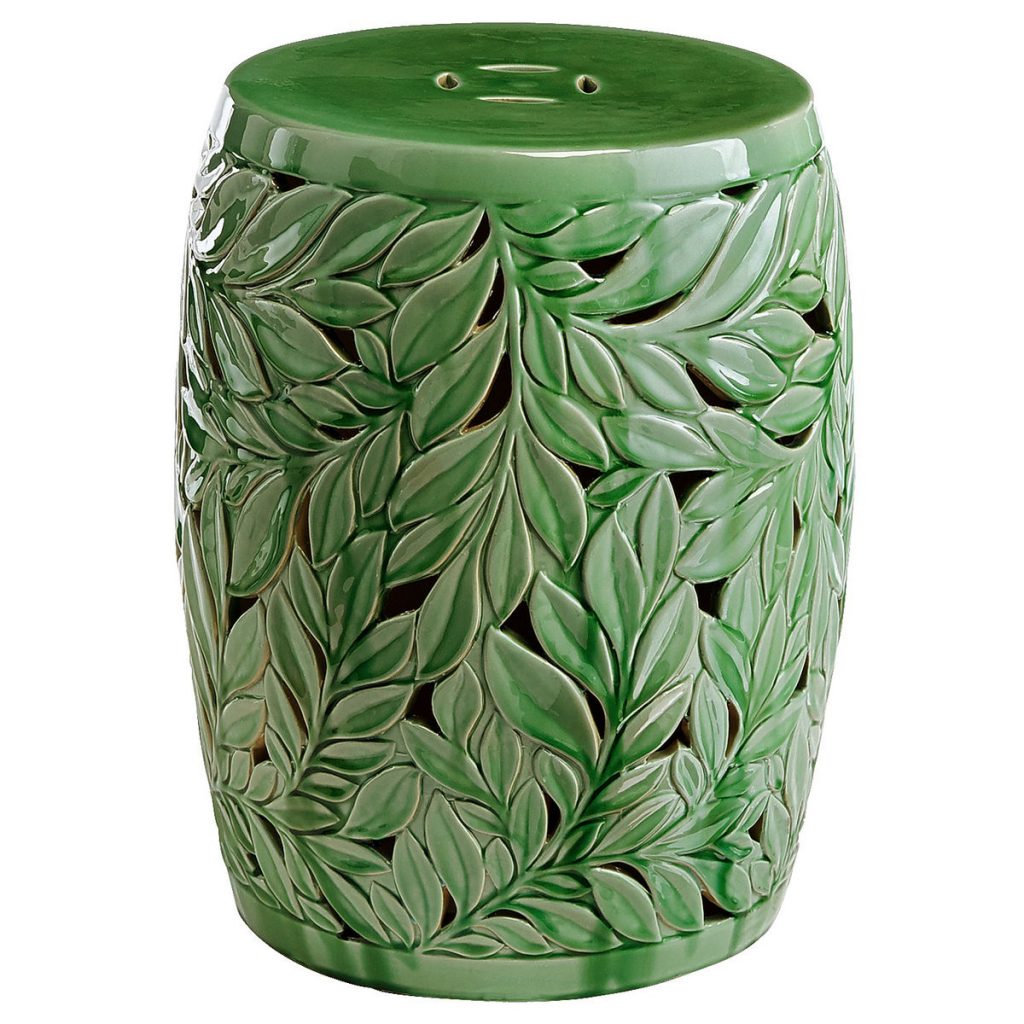 The Devereaux Garden Stool was named for a town in Normandy, is a green ceramic garden stool. The Devereaux Garden Stool is 18 inches high and portable to carry inside or out when you need extra setting or table space.
2. Quarryville Drum Garden Stool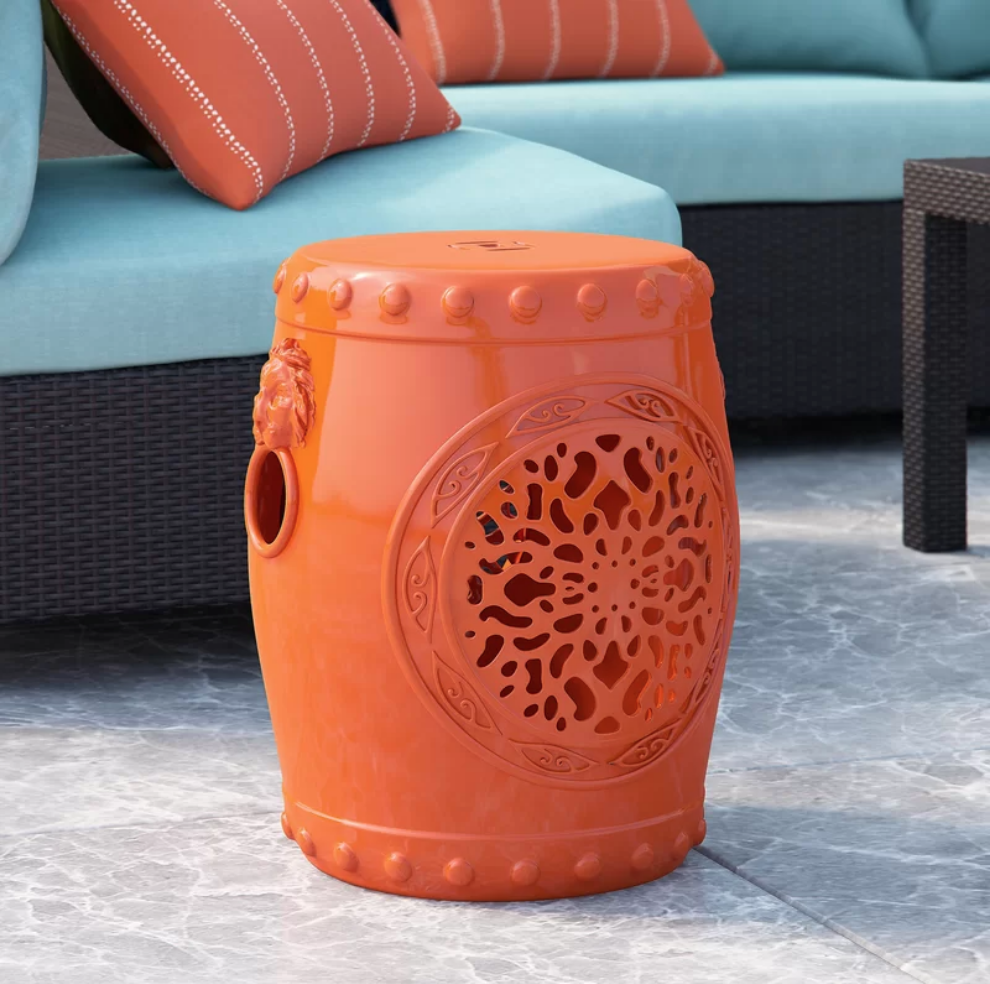 The Quarryville Drum Garden Stool is made of glazed ceramic with classic Chinese vessel nailheads and Roman Lion head. The Quarryville stool is perfect for a patio or deck. The Quarryville stool is corrosive and stain resistant.
3. Palmetto All-Weather Wicker Accent Table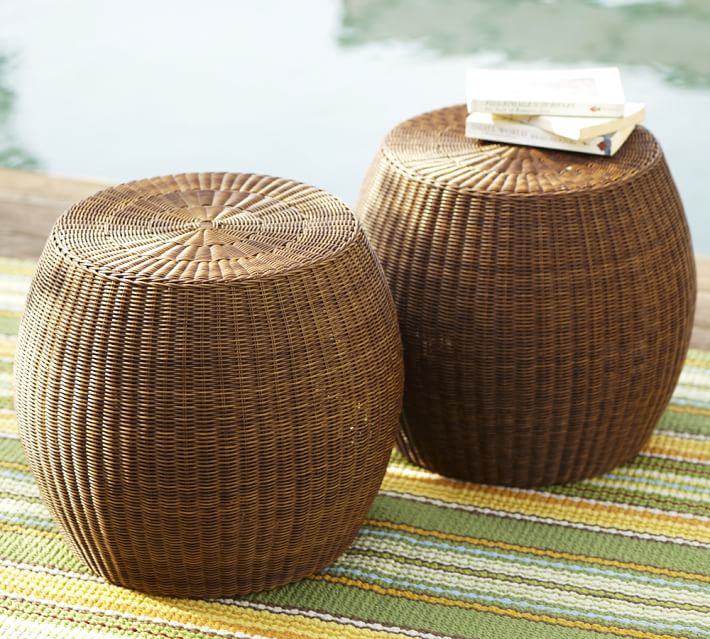 The Palmetto All-Weather Wicker Accent Table is made from a rugged synthetic to endure many weather conditions including coastal weather conditions. The Palmetto is a sturdy accent table that can double as a stool for additional seating. The Palmetto is 17.5 inches high.
4. Ellery Teak Stool
The Ellery Teak Stool is a solid teakwood stool is a beautifully styled stool or table. Beautiful indoors or outdoors, the teak stool can fit many needs as well as work in many decor settings.
5. Falkner Garden Stool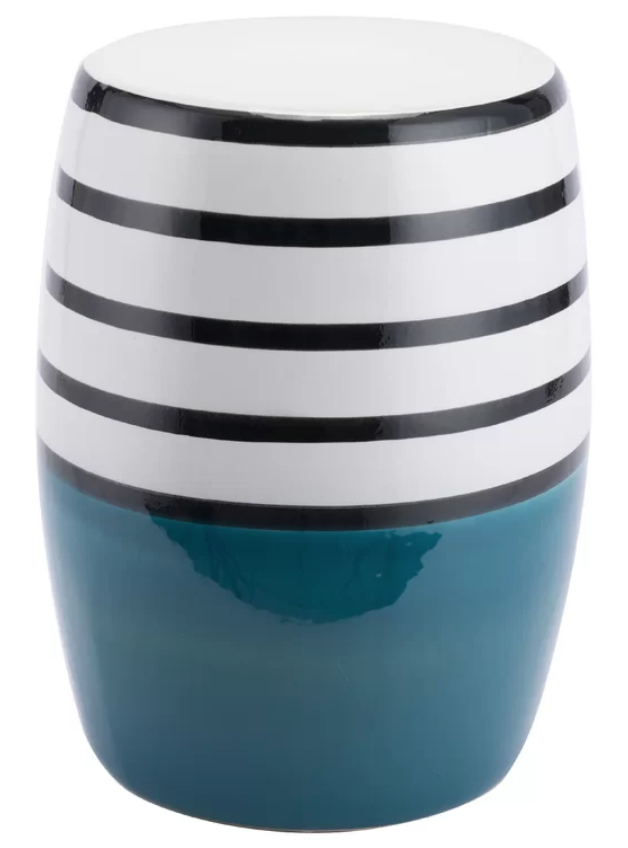 The Falkner Garden Stool is a modern ceramic garden seat for your garden, patio, porch, or bedroom. Stylish and functional, the Falkner Garden Stool is a perfect furnishing for small spaces and small apartments.
6. Addison Stool
The Addison Stool is beautiful and versatile for outdoor spaces or your indoor needs. The Addison is perfect to accommodate guests when extra setting is needed or as a side table for morning coffee. A traditional drum shape stool made from stone, fiberglass, and wood for sturdiness.
7. Links Fuchsia Indoor/Outdoor Pouf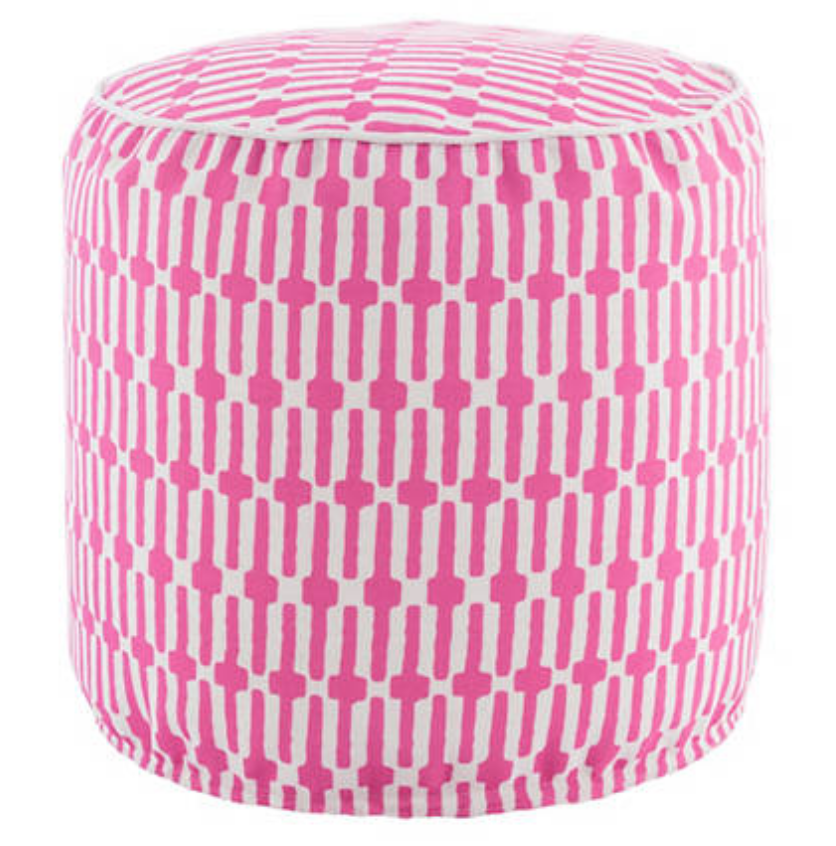 The Links Fuchsia Indoor/Outdoor Pouf is made of 100 percent PET in bright pink. The stylish Links Pouf works indoor or outdoor and looks gorgeous wherever it is used. The Links Pouf is part of Annie Selke's Palm Springs Collection.
8. Celine Garden Stool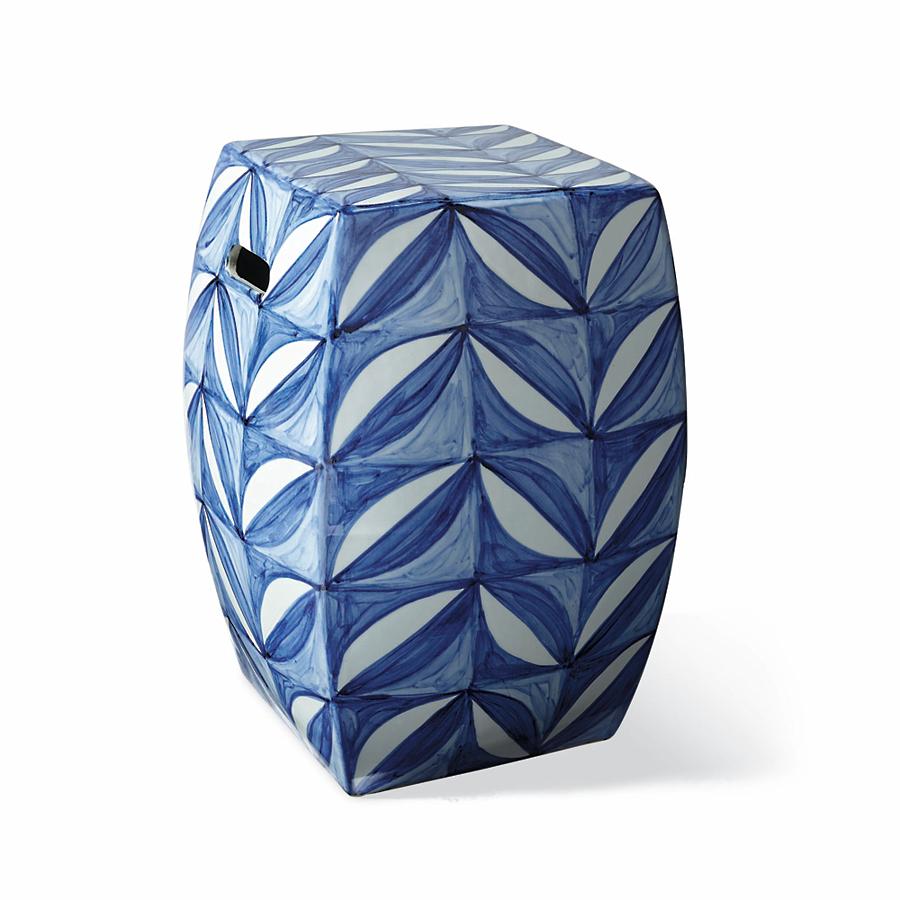 The Celine Garden Stool is a ceramic geometric motif inspired stool. The tranquil blue and white shades makes this stool perfect for patios, porches, or in a sunroom. The versatile Celine garden stool can double as an accent table or side table.
These 8 Gorgeous Garden Stools can work for many lifestyles and a variety of decors. A great addition for small spaces such as a dorm room, small apartment, or for first time homeowners. Garden stools are so versatile they can serve multiple purposes and be used indoors or outdoors. Not bad for a compact, portable furnishing. If you try any of these 8 Gorgeous Garden Stools let us know how you make out.
For information on garden benches be sure to read our post 18 Glorious Benches to Accent Your Gardenscape and for information on lanterns read our post 8 Beach Worthy Lanterns to Illuminate your Coastal Home. If you have any questions, feel free to reach out to us in the comments below. We always are ready to help you out.