God Bless America free printable wall art is available for download right now. Free of course. If you are searching for some wall art for the upcoming holidays we can help. We have 15 American Patriotic prints for the year 2020. So if you'd like to show your Patriotic spirit at home, download these 15 Patriotic prints.
Each printable wall art has a different Patriotic message or quote. If you love the USA, you'll love these Patriotic prints. So, add one or more of these free Patriotic theme art prints to your home or office. Download all fifteen prints and print the ones that you like.
Take a look at our God Bless America free printable wall art designs for 2020.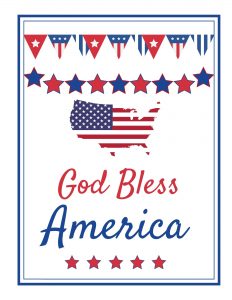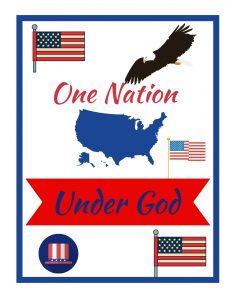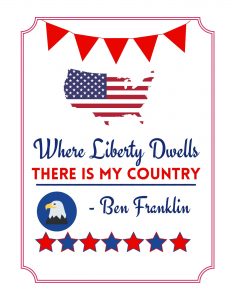 WALL ART IMAGES FOR THE PATRIOT
Today, we are sharing our America free printable wall art images. Each wall art piece displays images to celebrate the founding of our country – Independence Day. The wall art for the 4th of July celebration season provides a quick, affordable decor update. Perfect for Memorial Day, Fourth of July, or any day of the year. Decorate with these prints during celebrations and other Patriotic festivities. In any event, we are sure you'll love these printable wall art designs. Check out more of our America 2020 printable wall art below.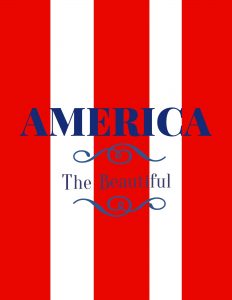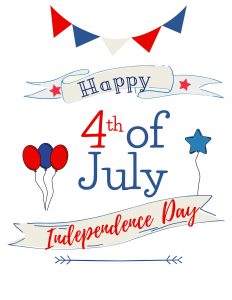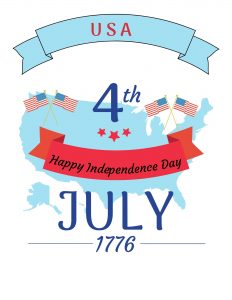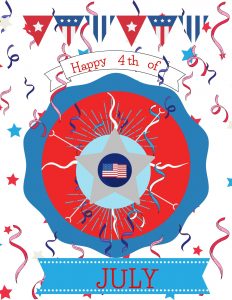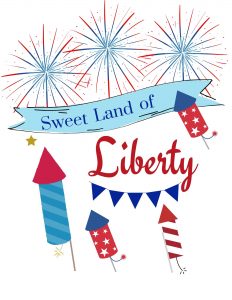 There are a variety of printable wall art images. Many have festival images such as fireworks, banners, and more. All fifteen images have simple quotes perfect for your family, friends, and gatherings. Above all, these simple images are free and a reminder of our country's founding.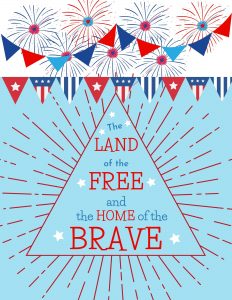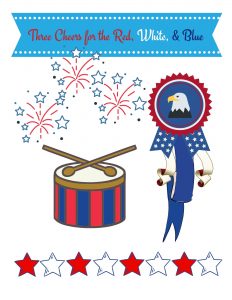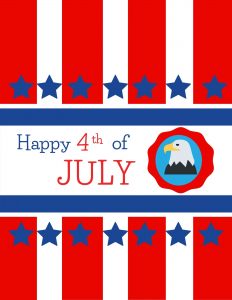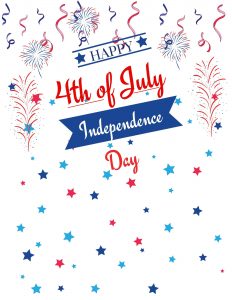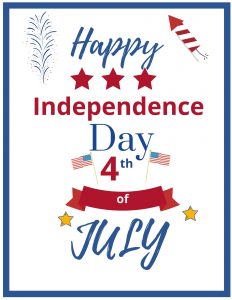 Display anyone of these images. And give the others away. These are perfect gifts for any holiday or birthday. Free images that you can keep or give away.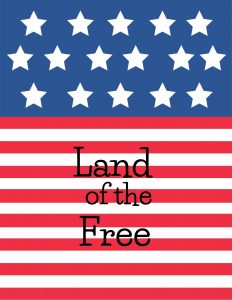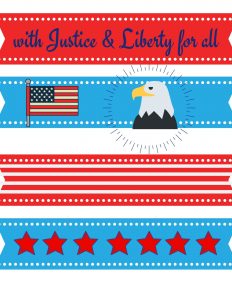 This completes our America free printable wall art for the year 2020. Just follow the instructions below to download these images.
DOWNLOAD INSTRUCTIONS FOR THE GOD BLESS AMERICA FREE PRINTABLE WALL ART
Just download the free wall art printable. Print the page or pages you like. Then slip the wall art into a frame with an 8 by 11 inch opening. Now you are ready to display your wall art on a wall, shelf, or wherever you need a little Patriotic spirit. And you are done! Yes, so easy.
So if you're ready just click on the link right below with the bald eagle and download message.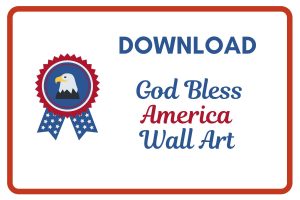 We hope you enjoy your wall art but most of all, we hope that it adds a whole lot of red, white, and blue spirit to your home this upcoming season.
Interested in other DIY? If you found this helpful . . .
You May Also Enjoy some of our other DIY related posts.
Gardening Free Printable Wall Art
Easter Free Printable Wall Art
Hello Spring Free Printable Wall Art
Irish Blessing Free Printable
And if you have any questions, feel free to reach out to us. We are always ready to help you out. Thank you for dropping by.
Happy 4th of July!
Mary