Traveling to the Galápagos Islands is no small feat. If possible, planning your trip in advance of your departure helps to secure the travel dates best for your schedule since there are no direct flights to the Galápagos Islands. All foreign travel goes through the Ecuadorian mainland to either of the two international airports in Ecuador. The two airports are Quito which is in the Andes Mountains and Guayaquil on the coastline. Below is some travel information that can help you when making your travel arrangements to the Galápagos Islands.  
Quito, formerly San Francisco de Quito, is the capital of Ecuador. It is in the Andes Mountains 9,350 ft. above sea level and second largest city in Ecuador. In 1978, Quito was declared a World Cultural Heritage Site by UNESCO because of its old colonial historical center. The airport, Mitad del Mundo Airport (UIO) is near the town of Tababela which is about one hour from Quito. Most foreign visitors fly into Mitad del Mundo Airport (UIO) and proceed onto Quito.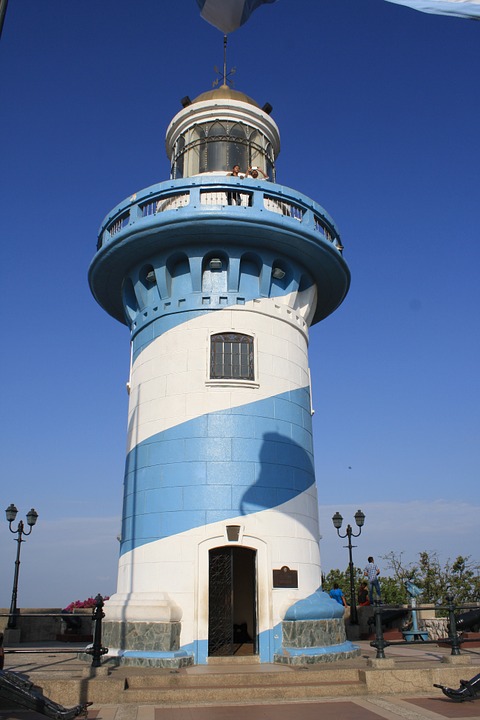 In Ecuador, Guayaquil is the closest point to the Galápagos Islands. The José Joaquín de Olmedo International Airport (GYE) serves Guayaquil the capital of the Guayas Province and the most populous city in Ecuador. The José Joaquín de Olmedo International Airport (GYE) was named after an Ecuadorian poet, first mayor of Guayaquil, and former president of Ecuador.  
From Quito or Guayaquil to the Galápagos Islands, Ecuador
From Quito and Guayaquil, flights to the Galápagos Islands depart several times during the day. Prior to departing mainland Ecuador, visitors must obtain a Transit Control Card (TCC) or Tarjeta de Control de Transito (TCT). The transit card  helps track visitors arriving and departing the islands. Visitors must present their return plane ticket to obtain the TCT card for $20 US per person. This TCT fee is payable in cash only. On the return flight the card is returned to the airport booth. You may be able to pre register in advance for the transit control card which may help speed up your card processing at the international airport.  
In addition to the TCT card, visitors will need to have their luggage pass through a special screening specifically for the islands. Once visitors have obtained the TCT card and their luggage has been screened they are able to proceed on to the gate for departure to the islands. There are two island airports on the Galápagos Islands:  the Aeropuerto Ecológico de Galápagos (GPS) in Isla Baltra and the San Cristóbal Airport (SCY) in Isla San Cristóbal. The Aeropuerto Ecológico de Galápagos carries the most passengers to the islands.
The Baltra airport on Baltra Island is called Aeropuerto Seymour or Aeropuerto Ecológico de Galápagos (GPS). The airport opened in 2012, it is the world's first green airport that runs entirely on sun and wind power. Both the Ecuadorian Navy and Ecuadorian Air Force are based on Baltra Island.   
Flights to the Galápagos Islands also arrive on San Cristóbal Island at San Cristóbal Airport (SCY). The San Cristóbal Airport is in the capital town of Puerto Baquerizo Moreno of Galápagos province. The Ecuadorian Navy and government have offices on San Cristóbal.
Upon arrival at either of the Galápagos Islands airports, visitors are required to pay an entrance fee to the Galápagos Islands National Park. The entrance fee is $100 US per person over the age of 12 years. The entrance fee for visitors under 12 years is $50 US per person. The entrance fees are payable in cash only at the airports.
What should you pack?
When you travel to the Galápagos Islands there are few things you should bring with you and things that you should not bring. First, the items to pack in your luggage are a pair of comfortable sturdy, walking shoes for hiking on trails. The terrain can be rough at times.
Bring a pair of sandals or flip-flops for use when you are in town or aboard a boat. Many boats will have steps that are steep and narrow. Sandals or flip-flops are best for boat steps.  
Bring several containers of sunscreen that is water-resistant and with a high-SPF that can be applied over and over. Ecuador is on the equator, in fact in Spanish Ecuador means equator. The Ecuadorian sun is very intense and you will be exposed to the sun during your outings.
Bring a good pair of sunglasses and a hat with a brim for sun protection while on land.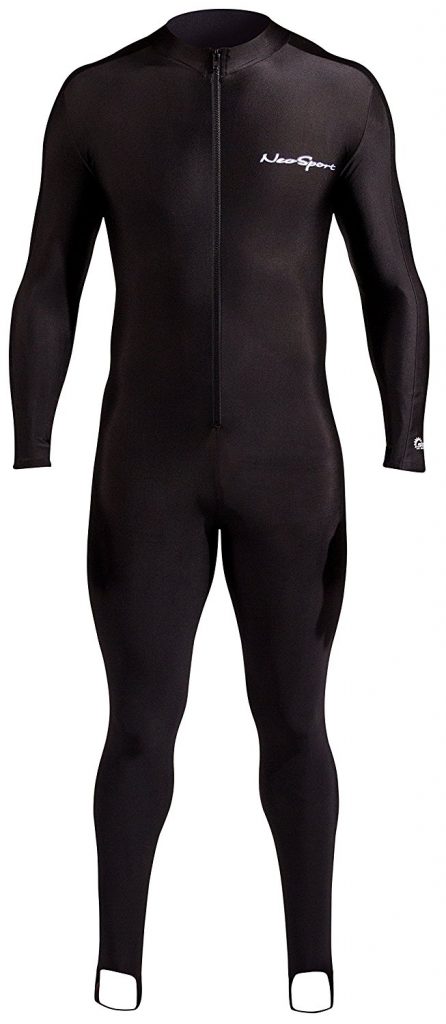 Galápagos Islands, Ecuador: Getting There – Full Body Sports Skins
Bring a full body sports skin or sharkskin for sun protection if you will be snorkeling, kayaking, paddle boarding. Your boat crew will typically provide wetsuits for cooler temperatures.  
Bring insect repellent while on land to protect you from any bugs.
Bring Dramamine or speak to your physician for their recommendation if you tend to have motion sickness.    
Bring your fins, mask, and snorkel gear if you have them.  
Bring rain gear for potential rain showers when you are on land.
Bring cash with you, although there are ATMs they can run out of money from time to time.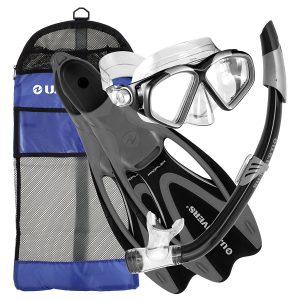 There are small shops that sell basic supplies but as is with most remote locations the selection is limited and pricey. 
Don't bring any food, animals, soil, seeds, or unwashed camping gear. The unwashed camping gear may have soil that is contaminated with foreign substances. Any contaminated gear could have disastrous effects to the marine life, wildlife, or plant life. Maybe consider bringing newer equipment. In fact, when you arrive in the Galápagos Islands airports, visitors will be asked to sign an affidavit stating that they are not bringing in any of these items that could potentially harm the ecosystem.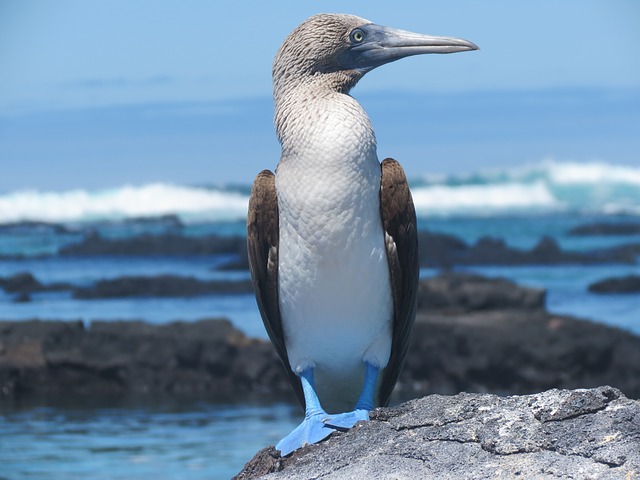 These are some helpful tips to consider when planning your travel arrangements to the Galápagos Islands. Interested in learning more about planning your visit?  Check out our post on where to stay.  Also, since there's a good chance you'll stop over on your way to the islands, learn about some of the interesting sights of Quito.  
Tell us what you think. Maybe you are already planning a trip to the Galápagos or you've visited the islands before. If you have, we would like to hear about your experiences there.
If you have any questions for us, be sure to leave a message in the comments below.