Brimfield Antique Flea Markets is America's oldest outdoor antique market held three times a year for six consecutive days at 35 Palmer Road, Brimfield MA 01010. The three antique show and flea market 2018 dates are listed below.
May 8 (Tuesday) – May 13, 2018 (Sunday)
July 10 (Tuesday) – July 15, 2018 (Sunday)
September 4 (Tuesday) – September 9, 2018 (Sunday)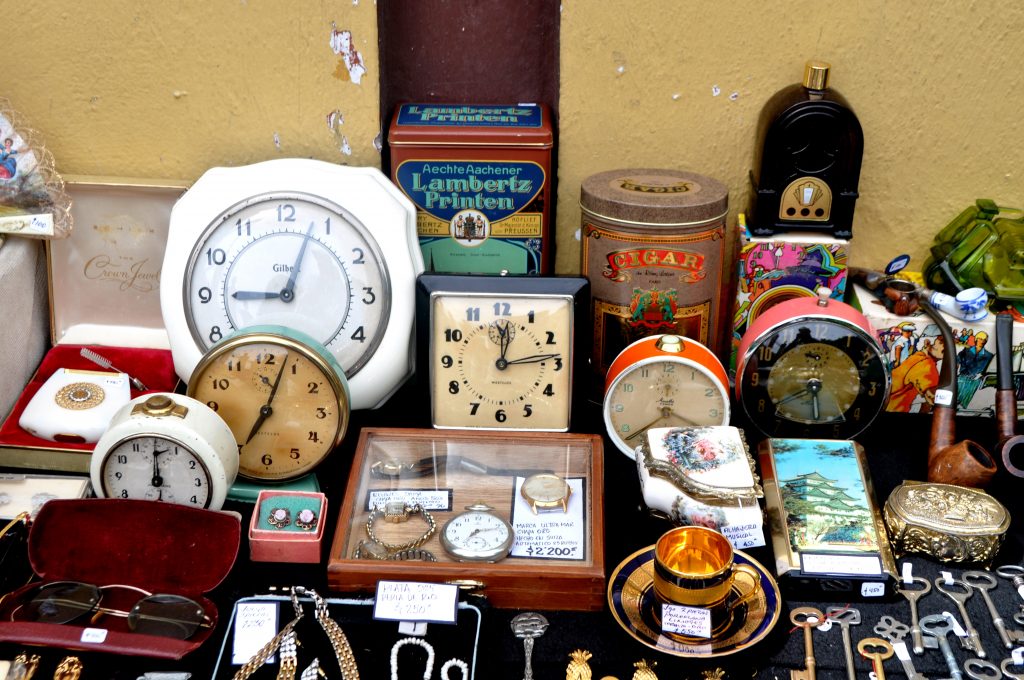 Brimfield Antique Show typically has over 5,000 dealers in 21 different venues. Be sure to dress comfortably! The antique flea market is close to the Connecticut border. There are many interesting items, collections, and antiques as well as new items. Access to some areas of the flea market is free and other areas may charge a fee the first day of the show. Parking cost varies from parking lot to parking lot and can cost up to $10 for the day.
Tip on Parking:  The market stretches on either side of the main road east and west.  As with most outdoor events, the further away from either side of the market you park, the cheaper the parking is – decide on how close you want or need to park (depending on weather, whether you have kids or elderly family in tow) and park accordingly.  You can always park further and ask the vendor to leave heavy purchases at the tent and drive by at the end of the day to pick them up.  Also, a great idea we saw some enthusiast shoppers employ is bringing their own radio flyer or other pull cart that can tow kids and purchases.
One place in particular that we enjoy visiting is Sandstone Gardens. They have beautiful garden statuary such as bunnies, rabbits, cats, dogs, baskets, foxes, griffin, gargoyles, fountains, benches, birdbaths, and more. The statuary is made from dense cement and a marble dust mixture. Great products that can enhance your garden. Sandstone's booth during the Brimfield Antique Flea Market, is on the front lawn of Quaker Acres.
Disclaimer: Event details may change at any time. Please review the official website or check with the event organizer prior to planning to attend the event.