I've list four inspiring flower and garden shows that you may consider attending in early 2018. After all, we all need a break from the never-ending winter pounding we've endured this winter.
I don't know about you but my winter has been particularly brutal this year. So bitterly cold and dreary. The wind chill temperatures were 10 and 12 below zero! At times, the snow was coming down so fast, all the roads, sidewalks, and paths disappeared underneath the heavy snow. You felt as if you were isolated in the middle of a snow globe that was being shaken violently. All you want to do is escape and only think about Spring.
So, why not take the opportunity to take in a little Spring before Spring actually arrives? You can go to your favorite garden center to take a peak at what the Spring season has in store for us or attend a nearby Flower and Garden show. I can't think of a more uplifting and inspiring activity this time of year! Trust me, you'll be glad you did.
2018 Flower Shows
March 3 – March 11, 2018
PHS Philadelphia Flower Show is an annual event sponsored by the Pennsylvania Horticulture Society held in Philadelphia at the Pennsylvania Convention Center in March. It is billed as the largest indoor flower show in the world.
In 2017, the official theme was Holland: Flowering the World. Exhibits were inspired by the flower fields of Holland, Dutch tulip fields, windmills, wooden shoes and their common form of transportation – bicycles. The Flower Show features a Flower Show Marketplace with 180 booths featuring plants, flowers, garden products and tools.
In 2018, the theme is Wonders of Water. Wonders of Water will be the 189th year of the Philadelphia Flower Show. Visitors to the show this year will realize the importance of the life-sustaining connection between horticulture and water. A tropical jungle, multilevel bamboo waterfall, and rain curtain will be featured in this year's show.
Tickets to the Philadelphia Flower Show can be pricey but you can save a little by purchasing tickets in advance. During the show week (March 3rd through March 11th, 2018) the cost of tickets vary based on weekdays and weekends. Below is the Box Office price of the tickets during show week:
Adult ticket $35 (weekdays) and $40 (weekends)
Student ticket $24 (weekdays) and $26 (weekends)
Children ticket $19 (weekdays) and $20 (weekends)
If Flower Show tickets are purchased as advance ticket sales (until March 2, 2018) you can save a few dollars. The following is the cost of advance sales ticket:
    Adult ticket $29.95
    Student ticket $20.00
    Child ticket $17.00
You can also save by purchasing advance sale tickets at some local businesses such as AAA Mid-Atlantic, Giants Food Stores, Wegmans Markets, and Whole Foods Markets. However, they have limited quantities of tickets and may sell out sooner than later.
This is a must see! Pricey but worth taking a look at if you've never been or you are in the area. There are many great restaurants, parks, and shopping stores in Philly as well.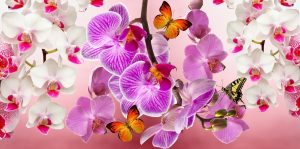 The Orchid Show at the New York Botanical Garden
March 3, 2018 – April 22, 2018
The Orchid Show 2018 in The Enid A. Haupt Conservatory at the New York Botanical Garden begins on Saturday, March 3, 2018 and continues through Sunday, April 22, 2018. The Orchid Show is in its 16th year and features a series of installations crafted by Belgian Floral artist Daniel Ost. Ost has been referred to as the "Picasso of Flower Arranging" in Belgium.
The New York Botanical Garden is located at 2900 Southern Boulevard, Bronx, New York 10458
At the conservatory, guests during the Orchid Evenings can experience music, tours, and special performances throughout the run of the The Orchid Show exhibition. There will be cash bars that offer beer, wine, and cocktails for purchase during the Orchid Evenings.
NYBG was founded in 1891 and is on a 250-acre National Historic Landmark site. The Botanical Garden offers horticulture programs, plant science programs, and conducts research. There are many gardens and collections at the NYBG including the Arboretum Collection, Azalea Garden, Cherry, Conifer Arboretum, Conservatory, Day Lilies, Herb Garden, Herbaceous Peonies, Magnolias, Maple Collection, Ornamental Conifers, Perennial Gardens, and much more.
Ticket information
Individual membership $85 includes:
Year-around membership to Garden grounds, Enid A. Haupt Conservatory, Everett Children's Adventure Garden, Native Plant Garden, Rock Garden
2 complimentary guest passes
4 parking passes
Entrance to Holiday Train Show and The Orchid Show
Members only exhibitions previews, events, and trips
Unlimited tours and transportation on Garden Tram
10% discount on NYBG shop
Discounts on evening events, concerts, lectures, film, and education programs
Monthly e-newsletter
Discounts at area nurseries and garden centers
Reciprocal benefits at participating gardens and arboreta
Dual membership $110 includes:
All benefits for two adults as those of the individual membership but gives 6 parking passes instead of 4 parking passes
Family membership $135 includes:
All benefits for two adults and five children under the age of 16 as those of the individual membership but includes 4 complimentary guest passes and 8 parking passes
There are additional membership levels such as Supporting membership for $275, Contributing membership for $600, Sustaining membership for $1,000, and Patrons membership for $1,500.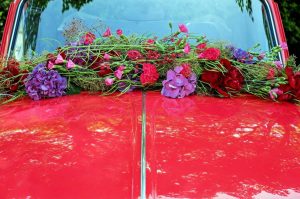 Wednesday, March 14 – Sunday, March 18, 2018
The annual Boston Flower and Garden Show runs from Wednesday, March 14th thru Sunday, March 18th, 2018 at the Seaport World Trade Center, Boston, MA. This is a great opportunity to take a stroll through the garden show and get a little inspiration for this year's garden! I can't think of a better way to get a much needed break from the long dreary wintry days in New England.
Dates and hours:
Wednesday, March 14        10 AM to 8 PM
Thursday, March 15        10 AM to 8 PM
Friday, March 16            10 AM to 9 PM
Saturday, March 17        10 AM to 9 PM
Sunday, March 18            10 AM to 6 PM
Ticket prices are adults $20, seniors (65+) with ID $17, children ages 6 – 17 $10 and children under age 6 are FREE!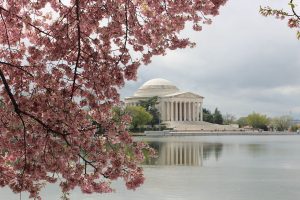 2018 National Cherry Blossom Festival, Washington DC
March 17 – April 15, 2018 
National Cherry Blossom Festival is amazing!  Beautiful pink blooms on the Yoshino cherry trees and other cherry tree varieties. The cherry blossoms can be seen at three National Park locations – the Tidal Basin in West Potomac Park, Hains Point – East Potomac Park, and the Washington Monument grounds. Access to the grounds is free but you will have to pay for parking.
The peak bloom period for 2018 is between March 17 and March 20. The cherry blossoms can last up to two weeks. The 2018 National Cherry Blossom Festival is scheduled from March 17, 2018 until April 15, 2018 however, it is subject to change due to unforeseen weather conditions that may delay the cherry blossoms.
The views are breathtaking of the Cherry Blossom Trees at all the three National Park locations. Some of the events scheduled include the Pink Tie Party (March 15), the Opening Ceremony (March 24), Blossom Kite Festival (March 31), Petalpalooza (April 7), National Cherry Blossom Festival Parade (April 14). In addition to fireworks, daily performances, and so much more. The festival is a great place to take the entire family! The festival lasts four weeks with many activities, performances, and events.
The 2018 Official National Cherry Blossom Festival poster is available for $12 (unframed) plus shipping ($6.95) for a 24 (w) by 18 (h). The beautiful poster artwork was created by DC-based artist Maggie O'Neill. For additional information click here.
Disclaimer:  Event details may change at any time. Please review the official website or check with the event organizer prior to planning to attend the event.