Below I've listed 3 ingenious devices to help you translate foreign languages while traveling.  You may want to review these devices for your next international meeting or when you travel where you may either have limited native language speaking skills or no native language speaking skills.  Consider the following 3 ingenious devices for your next meeting or travel event to help you translate foreign languages.  Take a look and let us know what you think! 
In early January 2018 at the Consumer Electronics Show (CES), the Netherlands based startup Travis showcased their palm-size device "Travis the Translator."  The Translator device translates between 80 languages with a SIM card or WiFi connection.  In offline mode, Travis the Translator can translate about 20 languages.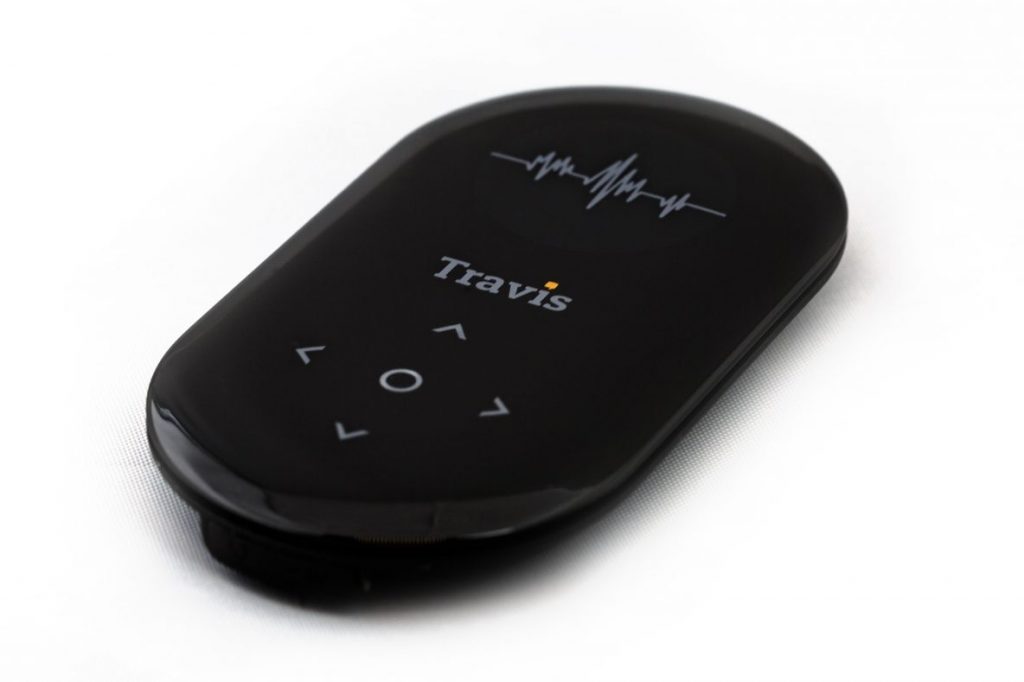 To use Travis the Translator device, simply tap the touchpad then select two languages for translation, tap an arrow and begin speaking as you usually do (for example – English).  Shortly after you finish speaking in English, your English request or question appears in a window in the foreign language (for example – German) and Travis repeats your request or question out loud in German.  When the other person's turn to speak, you tap another arrow and let Travis listen, and it repeats the German response back to you in English.  One tap for the English request or question and the second tap for the German response and is then translated to English.  Simple to use!  
The cost for Travis the Translator is $199 on Indiegogo.  Travis can also auto-detect languages.  The Travis Foundation is working to digitize lesser known languages around the world.  
In early February 2018, the Travis Blue was launched as a new product line.  Travis Blue understands and translates 60 of the most spoken languages and is powered by artificial intelligence.  The Travis Blue device was developed with young people in mind that have an unlimited zest for travel around the world but have a limited budget.  The Travis Blue costs $99 and can be ordered from today until March 6, 2018 on Indiegogo.  Travis Blue is available in three different colors and can be used as a bluetooth music speaker connected to the mobile app.  The device has a 12 hour battery for a single battery charge, is earphone compatible for privacy, and has a crystal clear audio.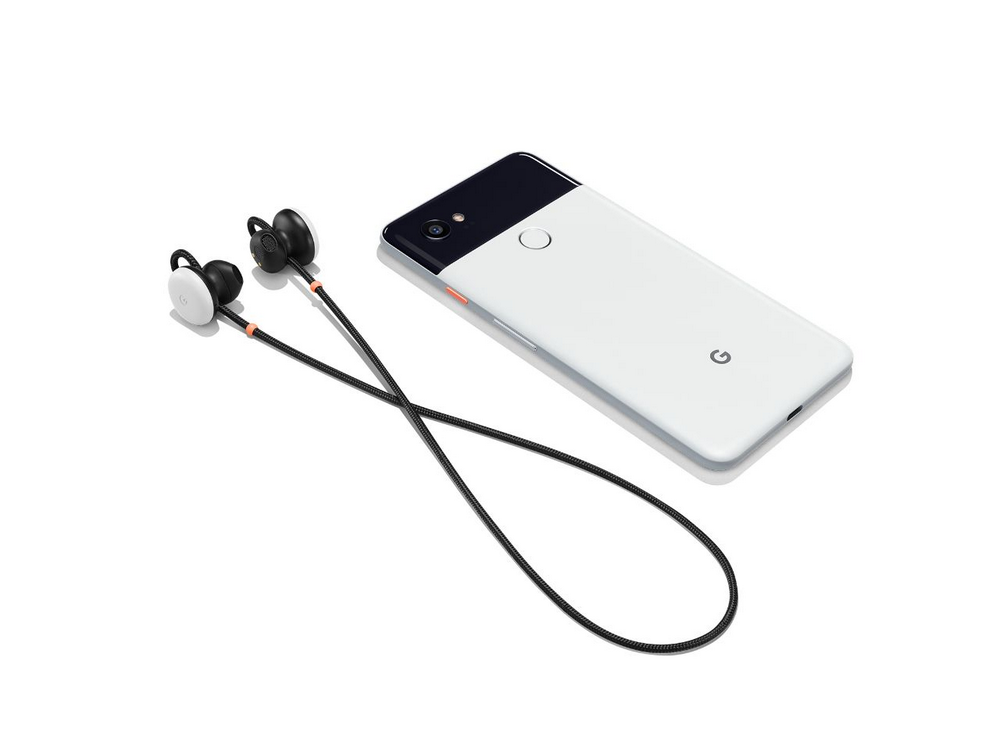 In late 2017, Google released their Google Pixel Buds that can translate 40 different languages in real time.  The Buds are wireless but the left and right buds are connect to each other with no connection to a device.  The Buds are for use with the Pixel smartphone via Bluetooth or other devices that connect to Bluetooth.  Pixel Buds allows users access to Google Translate and Google Assistant.  By tapping or pressing the right bud, the users can access Google Assistant which can read notifications and messages to you on the pixel buds.     
Pixel Buds have a battery that can last up to 5 hours on a single charge.  A charging case is provided with the buds that can hold up to 24 hours worth of battery time.  The cost of the Google Pixel Buds is $159.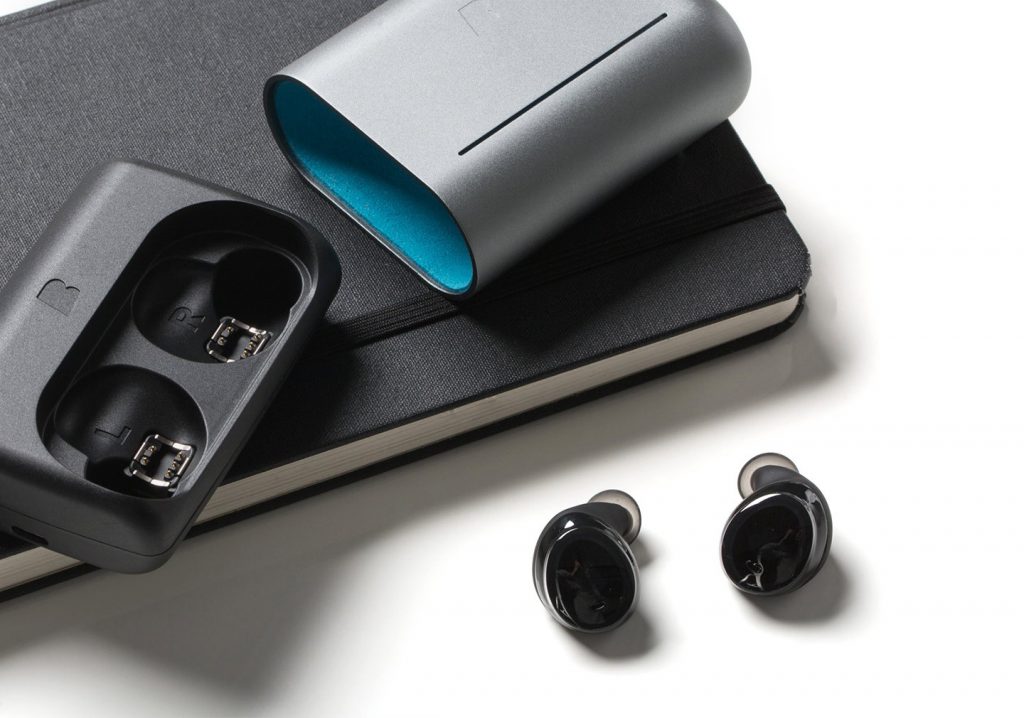 The Bragi Ear Translator uses iTranslate to translate in real-time almost 40 languages.  A bit pricey at $433 but the ear translators or Dash Pro is truly wireless with no wire connections between the ear buds or to the charging device.
The Bragi Ear Translator or Dash Pro is only available for the iPhone at this time, it can not support Android phones.  The offline translation is available for 16 languages when you are out of WiFi reach.      
These are 3 ingenious devices that help you translate foreign languages while you are traveling on your next trip overseas.  They can really make your life a little easier when you are in a foreign country and don't have the native speaking skills to communicate with native people.  Having a device that can translate 40 or more foreign languages in real-time eliminates any anxiety when traveling in foreign countries.  Having a reliable translation device such as these will not hinder those who have a zest for traveling the world. 
If you have any questions or comments let us know.  And if we can help you, reach out to us.  We always want to help you out.