Best purple people eater Mangave companions for the garden. Already have a purple people eater Mangave or two in your garden? Maybe you're wondering what plants are best suitable to pair off with the people eater? Well, we'll show you four plants that make great neighboring plants that enhance the Purple People Eaters best qualities.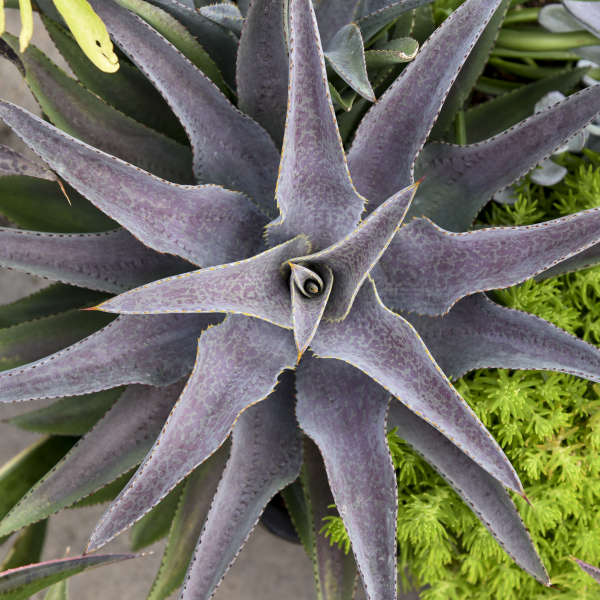 In today's post, we are sharing four perennials that look awesome when paired with the people eater. As you may know, the Purple People Eater Mangave is part of the Mad About Mangave collection. Another successful Mangave developed by the incredibly talented team at Walters Gardens.
Consider these plants for the people eater.
Garden Companion Plants – Purple People Eater Mangave Companions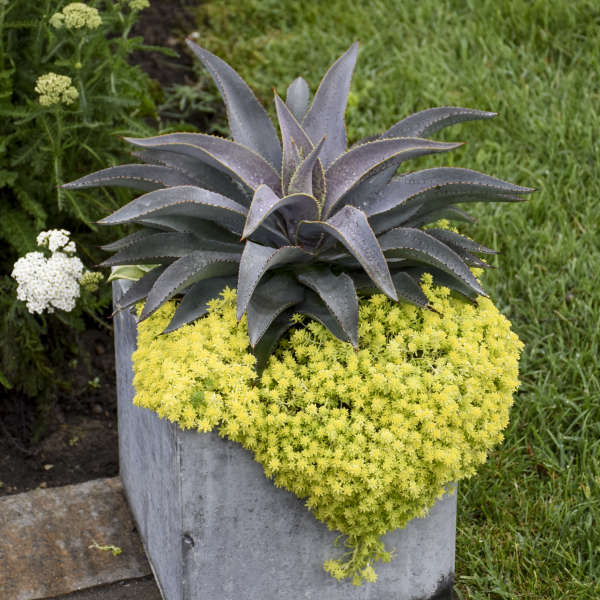 What are the best plants suitable for Mangave that uniquely enhance the Mangave unique qualities? The Double Bubble Dianthus, Elijah Blue Festuca, Thunder and Lightning Knautia, and Purrsian Blue Nepeta.
Double Bubble Dianthus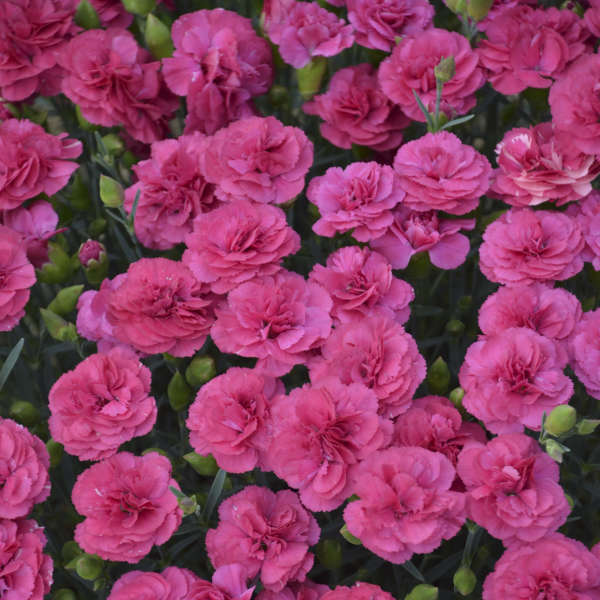 Low growing and fragrant Double Bubble Dianthus has low water needs similar to those of Mangave plants. One of the Pretty Poppers Dianthus series, Double Bubble is part of the carnation family. A floriferous and petite perennial.
Elijah Blue Festuca – Purple People Eater Mangave Companions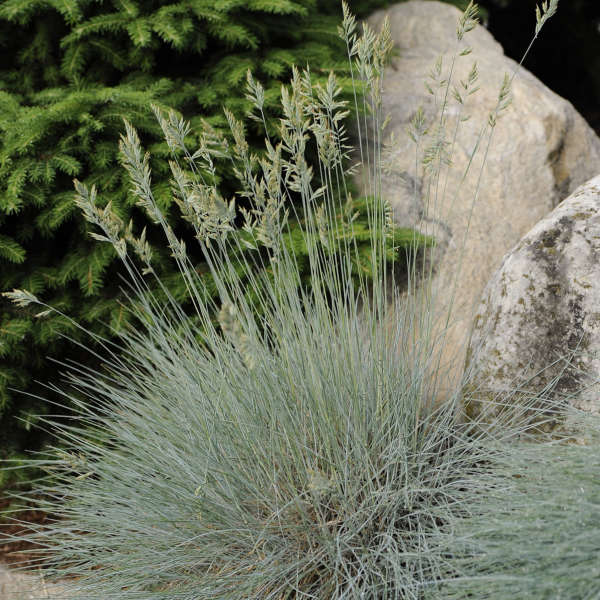 Striking foliage of soft powdery blue, the Elijah Blue Festuca maintains its color year round. A small, clumping grass with a round growth habit, Elijah Blue prefers drier conditions such as those in rock gardens, coastal climates, and edging. Wheat-like seed heads form on spiky stalks in early Summer for a striking view.
Knautia Thunder and Lightning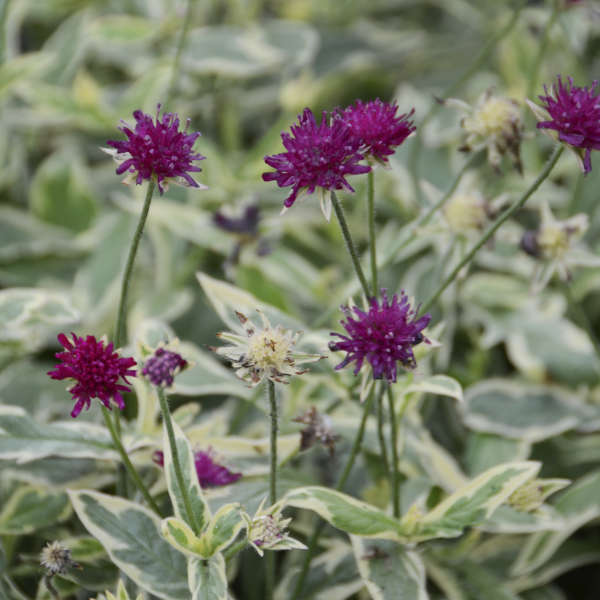 Striking, cute flowers with variegated foliage in light green and creamy yellow to white margins. Leaves are lightning bolt shaped. Flowers are rounded and have a deep reddish purple color. Grows on a compact plant.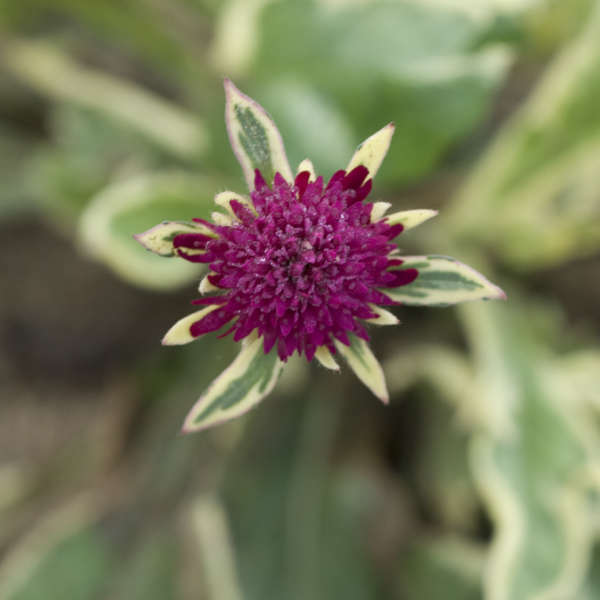 Nepeta Purrsian Blue – Purple People Eater Mangave Companions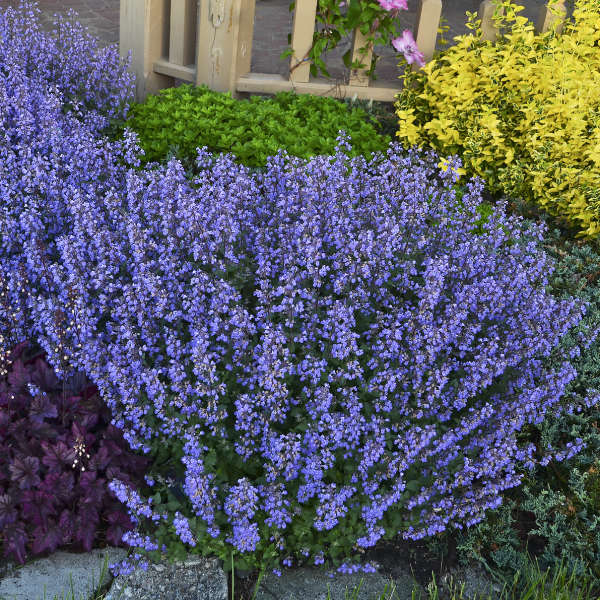 A compact tidy growth habit, the Nepeta Purrsian Blue has periwinkle blue flowers with dark purple calyxes. Aromatic foliage from early Summer through early Fall. Highly attractive to cats, called catmint.
These are a few options for companion plants for Purple People Eater Mangave that you should consider. When possible, we like to use plants that are pollinator friendly in our gardens. Plants that either offer nectar or seeds to pollinators. We always think of the needs of our wildlife.
Do you have Mangave plants in your garden? What companion plants have you paired Mangave with? Please share your experiences with Mangave that you have. We always love hearing from our readers. Reach out to us in the comments below.
If you enjoyed this post . . . .
You Will Enjoy Our Other Gardening related posts.
How to Grow Purple People Eater Mangave
Best Companion Plants for Ballet Slippers Hibiscus
How to grow Sun loving Inkblot Mangave
And if you have any questions, feel free to reach out to us. We always are ready to help you out. Include your hardiness growing zone and garden light requirements with any gardening questions you have.
Thank you for dropping by.
Mary