Make leaf mold to improve your garden soil. An easy and inexpensive way to add organic matter into your garden beds and lawn. A fantastic soil amendment to use alone. Or use with garden compost to make a homemade potting soil. Both sandy soils and clay soils benefit from this organic matter additive. Added to sandy soil, the garden immediately has an improved moisture retention capability. And when added to clay soil, the garden soil has an increased capability for rapid water draining.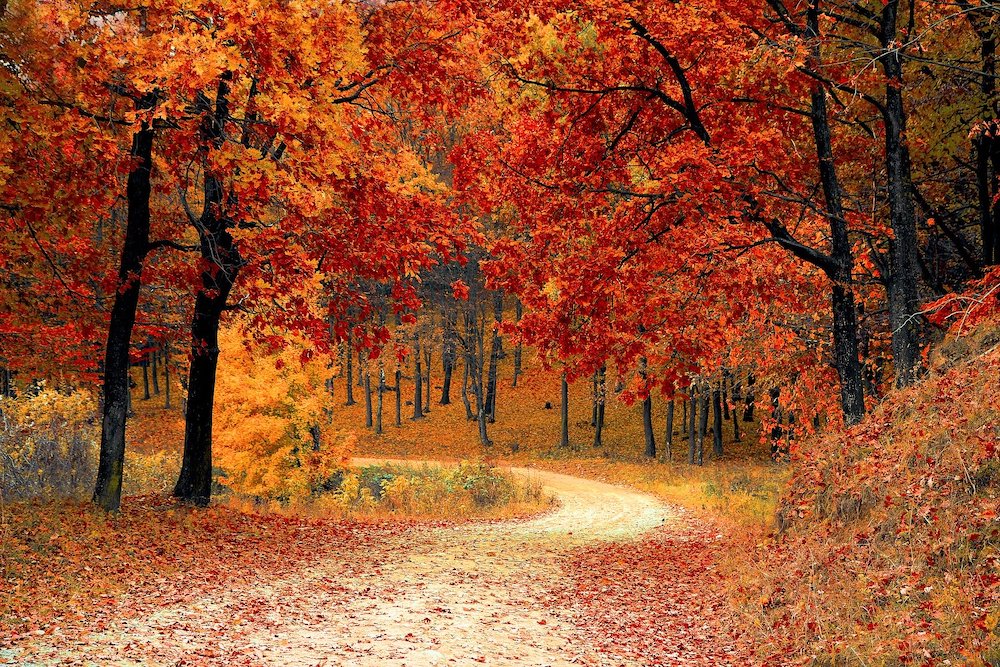 Step by Step Instructions for Making Leaf Mold
Collect Fallen Leaves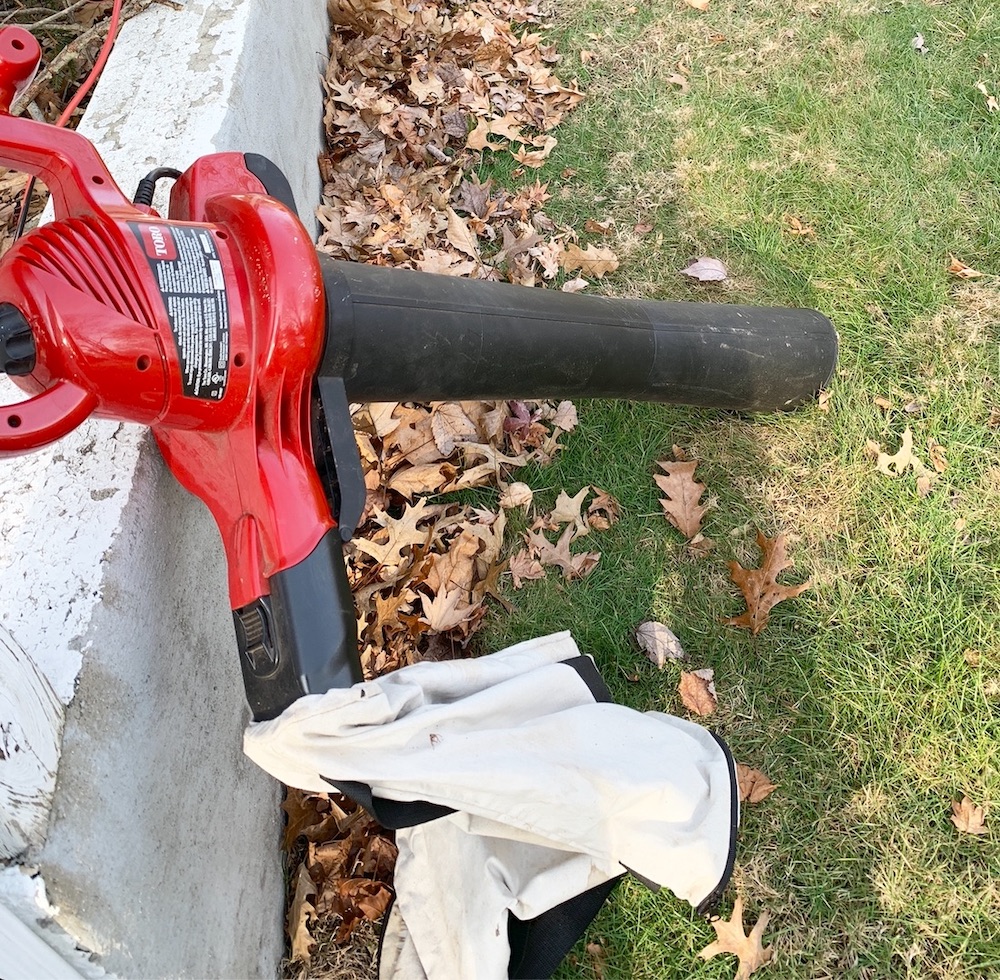 Round up the fallen leaves from your garden and yard. We have several large mature Maple trees in our yard. So, every Fall we have lots and lots of leaves that we rake and compost. The leaves are picked up using a leaf blower with a vacuum attachment that shreds the leaves. As the leaves are vacuumed and shredded they are collected into a bag attached to the leaf blower. 
Some gardeners mow their lawn and collect shredded leaves in a rear grass collection bag. As the lawn mower sweeps across the yard it mows and shreds leaves along with some grass clippings. The leaves and grass clippings bag mixture is the perfect mix for making leaf mold. The benefit of this? Grass clippings provide nitrogen to the shredded leaves which aids in the decomposing of the leaves. This mixing of grass clippings and leaves adds to the nutrient value of the leaf mold. 
Don't Contaminate the Pile
A word of caution – any other yard debris such as bug-infested or disease-infected leaves should not be included in the leaf collection. Only collect leaves that are free of bug infestations and disease.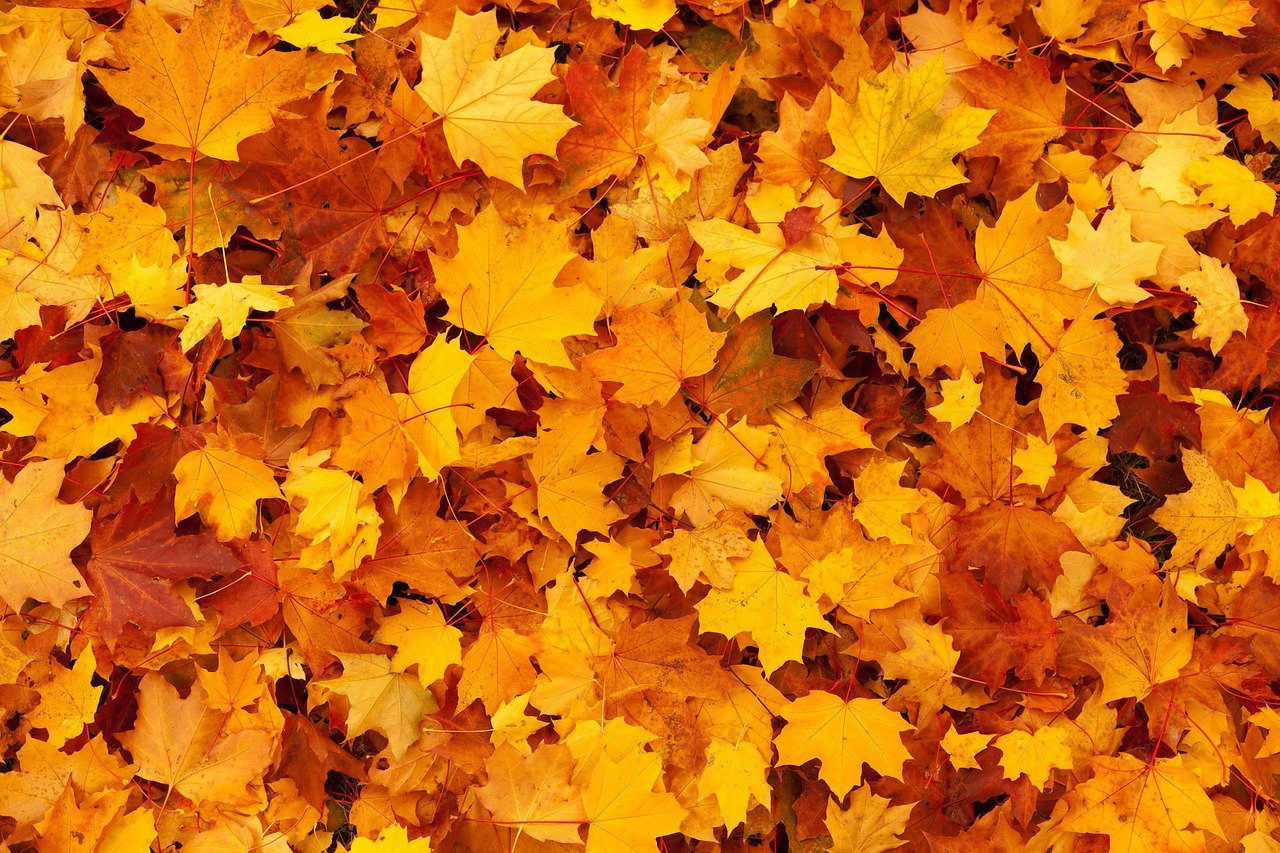 Tip #1: Collecting leaves when they are wet is helpful. Dry leaves will need to be sprayed with a water hose to keep them wet. Wet leaves decompose faster than dry leaves.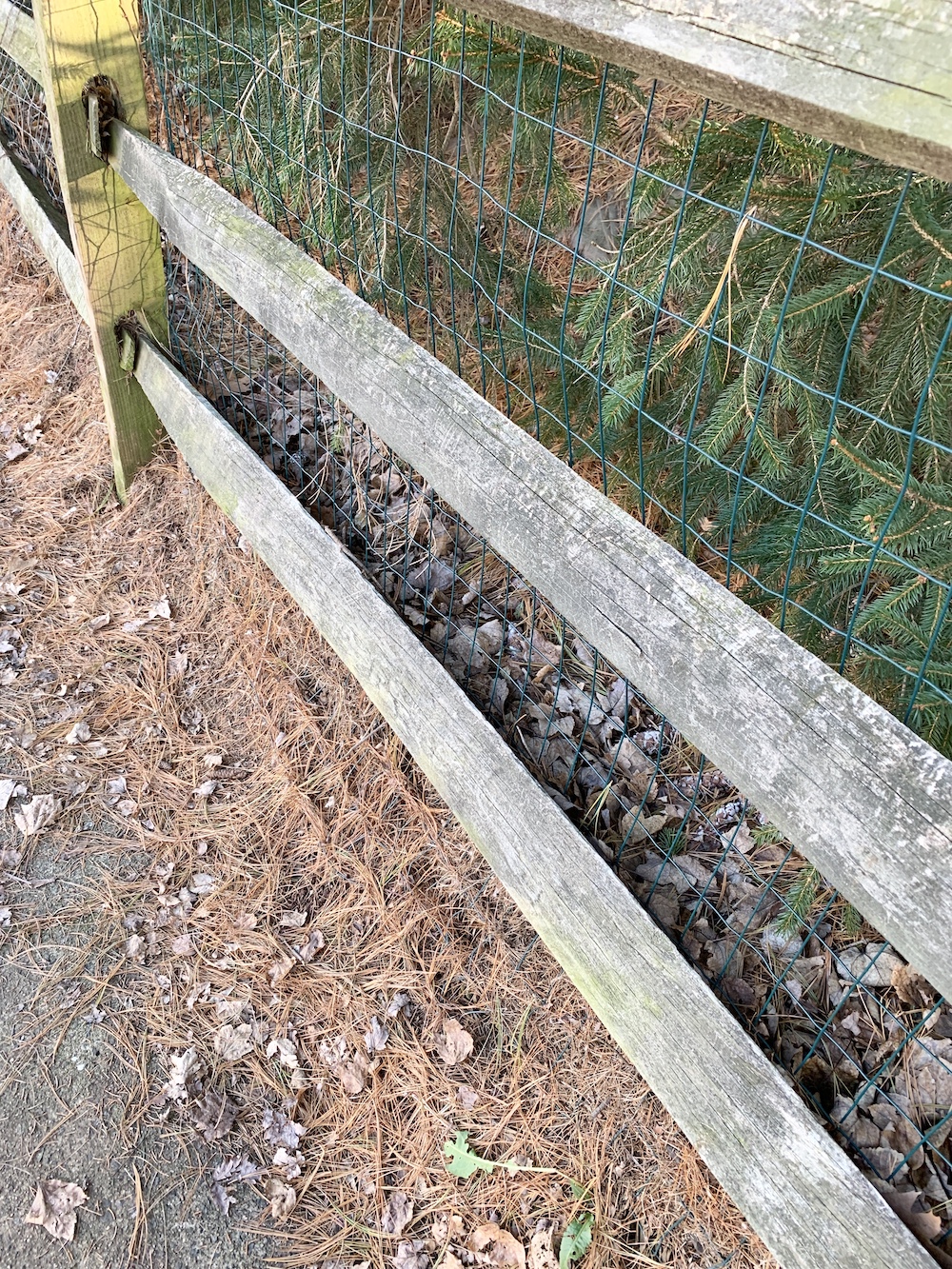 Tip #2: Collect Pine Needles separately. Pine needles make an acidic pile of decomposed pine needles. Reserve the decomposed Pine needles mixture for those acid loving shrubs and trees. It is great for Azaleas, Hydrangeas, Rhododendrons, Camellias, Dogwood Trees, and Blueberry bushes. Evergreens and pine trees are also acid loving plants. Pine trees shed pine needles around Spring time. And again throughout the year. So, pine needles can be gathered year round.   
Tip #3: Best to gather leaves from your own yard. Since you know whether the leaves have come in contact with any harsh chemicals or have been subjected to any toxic materials. If any toxic chemicals have been used on garden areas, do not use those leaves to make leaf mold. Keep your decomposing leaf pile toxic free and organic by only gathering leaves that haven't been exposed to toxic chemicals.  
Tip #4: Leaves from shrubs and trees are rot and decompose down by a slow cooling action of fungi. A compost pile breaks down sooner with the aid of bacteria. In larger quantities, the leaves are better recycled separately in a decomposing bag or fenced in pen. Smaller quantities of leaves can be included in the compost pile.  
2. Store Leaves 
Bag Method 
Use a black plastic bag to store wet leaves. Make several holes in the dark trash bag. Fill with wet or damp leaves. Spray leaves with water if the leaves are dry. Tie the trash bag loosely. Store the bags. A reminder as the leaf pile mix breaks down, you'll have between a quarter to a third of the leaves that you added.   
Fenced or Framed Pen Method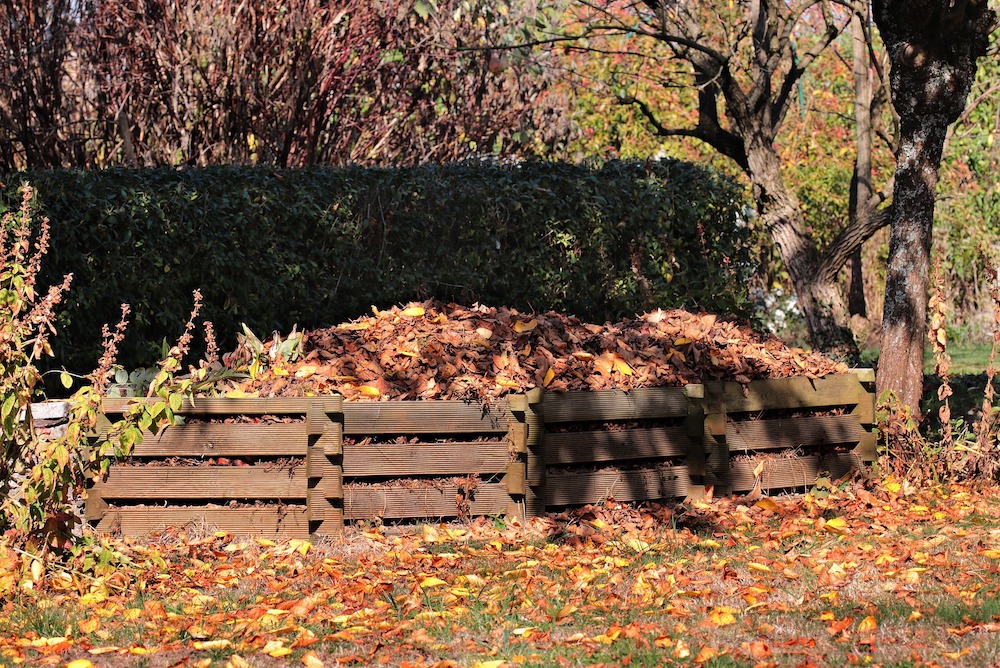 Above is a more elaborate pen with wooden slats to contain the leaves.  
A less time consuming fencing bin to build is one that uses either chicken or garden wire fencing. Use the chicken wire or garden wire fencing with support stakes. Make either a square or round frame. Place the support stakes in the ground and attach the wire fencing to the support stakes. Consider making the pens at least 3 feet across and deep. This will keep moisture in the bin and continue the rotting decomposing process. Three pens is best for an average size yard. 
Add leaves to the fenced frame. Spray leaves with a water hose if the leaves are dry. Pile the leaves pretty high knowing that when the leaves have finished decomposing, you'll have 25 to 33 percent leaf mold remaining. The total bin contents will be reduced to 25 to 33 percent of the original leaf pile. 
Another option is to build or assemble a garden compost such as the Geobin Compost Bin.
3. Maintain Moisture on Leaves 
If the leaf pile dries out, then moisten the leaf pile periodically. The leaf heap can take two to three years to break down. Leaf mold is when the fallen leaves rot down. It forms a spongy, dark brown crumb-like decay substance.  
Sometimes the leaf pile is slow to break down into leaf mold. Turn the pile regularly to aerate the leaves. This aeration helps the pile to continue the breakdown process. And just as important, don't allow the pile to dry out. Water the pile, especially in hot, dry weather.   
4. Uses of Leaf Mold
Leaf mold uses are many. Use the decomposed mix as a seed starter mix. Mix equal parts of leaf mold and garden compost to make a potting mix. Add young leaf mold that is 1 or 2 years old as mulch around flower beds and shrub beds. Place around shrubs, trees, or in vegetable gardens. 
Well rotted leaf mold, at least 2 years old that is dark brown crumbly can be used as a soil amendment for flower and garden beds. And don't forget to use as a lawn additive. 
5. Benefits of Leaf Mold
Benefits of the leaf decomposing pile is to improve garden soil's ability of moisture retention. Secondly, the added mixture will improved soil so that it is well-draining. Well draining soil prevents plant roots from sitting in excess water. And creates a balance between maintaining soil moisture and draining excess water from the plant roots.   
Sandy soil is improved with leaf mold so that sandy soil has better water-holding capabilities. It allows sandy soil to bind so that it retains some water rather than rapidly release water. 
Another benefit of leaf mold is that it improves clay soils. Clay soils mixed with leaf mold helps break up heavy, dense clay. Once clay soil breaks up it allows excess water to drain. It releases excess water rather than contain the excess water that can lead to the root rotting. 
Interested in gardening? If you found this helpful . . .
You May Also Enjoy some of our other gardening related posts.   
Tips for Planting Dry Shade Perennials 
Best Flowering Dry Shade Perennials
16 Best Flowering Ground Covers for Shade
15 Best Flowering Ground Covers for Sun  
And if you have any questions, feel free to reach out to us. We always are ready to help you out. Thank you for dropping by. 
Mary