The annual Macy's Flower Show "Welcome to Spring" will feature a Carnival floral theme at four of its' marquee stores in NYC, Philadelphia, Chicago, and San Francisco this year. The dates for this year's Flower Show are Sunday, March 25, 2018 thru Saturday, April 7, 2018. Listed below are the four locations and their event hours.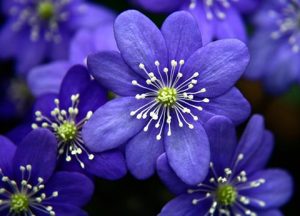 Macy's Herald Square at 151 W. 34th St. Garment District NYC
Event is held during regular store hours.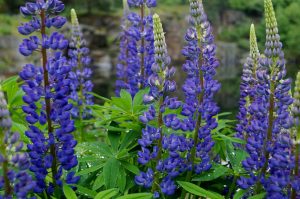 Macy's City Center at 1300 Market Street, Philadelphia, PA
Event is held during regular store hours.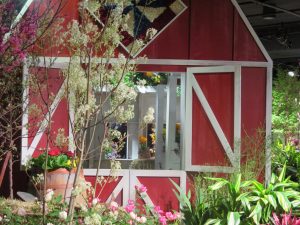 Macy's on State Street at 111 N. State Street, Chicago Loop, Chicago, IL
Event is held during regular store hours.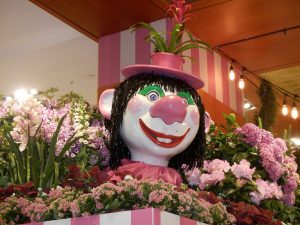 Macy's Union Square at 170 O'Farrell Street, San Francisco, CA
Event is held during regular store hours.
Experience the iconic American carnival thru floral installations and arrangements from around the world on view at Macy's during regular store hours. Listen to the orchestral music from Wurlitzer organs and view the many flying horse carousels. Participate in the many workshops and arts/crafts activities and shop for a variety of garden items.
Attendance is FREE at all four Macy's locations!
Great places in the USA to travel to in order to witness this blossoming event are New York City, Chicago, Philadelphia, and San Francisco.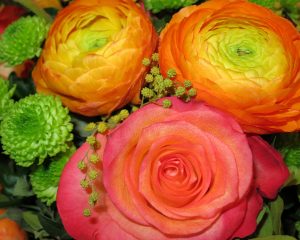 The Galleria Mall – MINNEAPOLIS at 69th Street & France Avenue, Edina, MN
In March 2017, Macy sold the Minneapolis downtown property in Minneapolis, where the previous Macy's Flower Show was held. So this year Macy's will not be hosting a Flower Show in Minneapolis. The good news is that The Galleria in Edina, Minnesota will be hosting a Flower Show event this year for the first time.
The Galleria Mall in Edina has teamed up with Bachman's (6010 Lyndale Ave. S, Minneapolis, MN) to launch their first ever annual spring event. The Galleria's "Spring is in the Air" event will be featured from Sunday, March 25th thru Sunday, April 8th. The public areas and entrances of the Galleria mall will be adorn with spring flowers such as daffodils, hyacinths, tulips, magnolias, and various springtime flowers in garden beds, floral arrangements, and raised installations on the main and lower floor levels of the Galleria.
The Galleria "Spring is in the Air" is free and open to the public with no tickets or reservations required. Many of the artistic talent that previously collaborated with the annual Macy's downtown Flower Show has been tapped to assist with this event. This includes floral designer, Jack Barkla.
Disclaimer: Event details may change at any time. Please review the official website or check with the event organizer prior to planning to attend the event.
Save
Save