If you have been to New York City then you already know it can be tough to maneuver through the streets and it is especially true during rush hour. If you've found yourself visiting NYC with luggage in tow, that can be even more challenging as you walk past hordes of people hurrying past you. What if I told you that there are options available for storing your luggage and it doesn't cost that much money? Rather than rolling your luggage down the streets of NYC, you can safely and securely store your luggage with three different luggage storage providers that have over 200 combined storage areas throughout NYC. How cool is that?
Yes, there really are three luggage storage providers in NYC that can safely store your luggage while you shop, visit the many museums New York has to offer or have a quiet carefree dinner without your baggage. These three luggage storage providers are great to know about when you need a place to drop your baggage off while you take a break from your travels. The 3 convenient and great ways to store your luggage while visiting New York City are Knock Knock City, Luggage Hero, and Vertoe.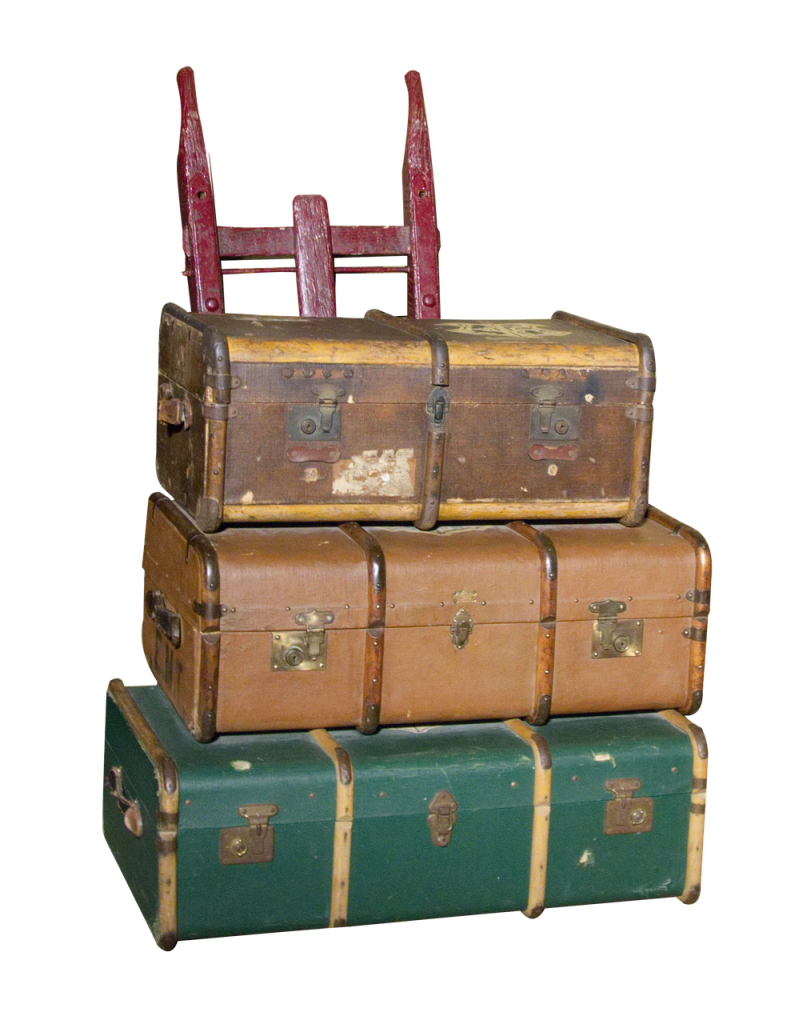 Knock Knock City – luggage storage
Knock Knock City has partnered with over 40 locations in New York City that can securely store your baggage for $2 per hour. They have partnered with local coffee shops, tailors, clothing stores who will securely store your luggage in hopes of gaining additional foot traffic into their businesses, attract millennial customers, and to supplement their income.
Knock Knock City customers sign in to their web app to reserve a place to store their luggage and bags. The cost of $2 per bag per hour is insured 100%. Insurance coverage is up to $500 per bag. Customers pay when they pick up their luggage but if the customer cancels the reservation prior to dropping off their luggage then there is no charge. Nice!
LuggageHero – luggage storage

Luggage Hero has a presence in many major cities around the world. In New York City, they have over 110 storage locations that can securely store your luggage for $2 per bag per hour with a maximum of $12 per day. For each additional day, the rate is $12 per bag. Each luggage is sealed with a unique identification number so that there is no unauthorized access to your luggage. Each luggage is insured up to $2000 and insured by Lloyd's of London.
Luggage Hero provides a safe and convenient place for luggage storage with good ratings. They provide 24/7 online support and online customer service. Customers can reserve their luggage storage in advance or go directly to one of the many locations. Luggage Hero's website is user friendly and lists the locations with their corresponding hours of operation. Luggage Hero operates in New York City, London, and Copenhagen.
Vertoe – luggage storage
Vertoe has 52 locations in Manhattan, Brooklyn, and Queens (New York) that can securely store your luggage for as little as $5.95 and up to $8 per day (online price). Vertoe provides complimentary tamper proof security seals at each location with insurance coverage up to $1000. All bookings must be made online.
Vertoe offers discounts to travelers traveling in a group, travelers who have multiple bags to store or need to store baggage for more than a day. To receive a full refund for cancelling a booking, the customer must cancel a full day prior to the scheduled drop off date and time. Vertoe users can review each location and rate the location which gives potential users some insight as to how each location handles the luggage storage and any issues that may arise during the drop off and pick up period.
Next time you are visiting New York City or have a layover, maybe you will consider one of these luggage storage options. With over 200 combined storage areas throughout New York, it might be worth looking into. There just may be a storage option near where you may be traveling. 3 convenient and great ways to store luggage while visiting NYC – what a terrific idea!
If you know of any other luggage storage options yourself, email us. We would love to hear about them!
Save
Save
Save
Save
Save