You certainly don't have to be a big spender to appreciate the finer things in life. And if you do find yourself overseas, whether you're an avid international traveler or someone just fortunate enough to have saved up for that big anniversary trip or honeymoon, you may want to bring home a special souvenir. I'm not talking about adding another shot glass or 5-for-$10 t-shirts to your collection. I trust you already know how to haggle and rationalize your ever growing closet of tchotchke.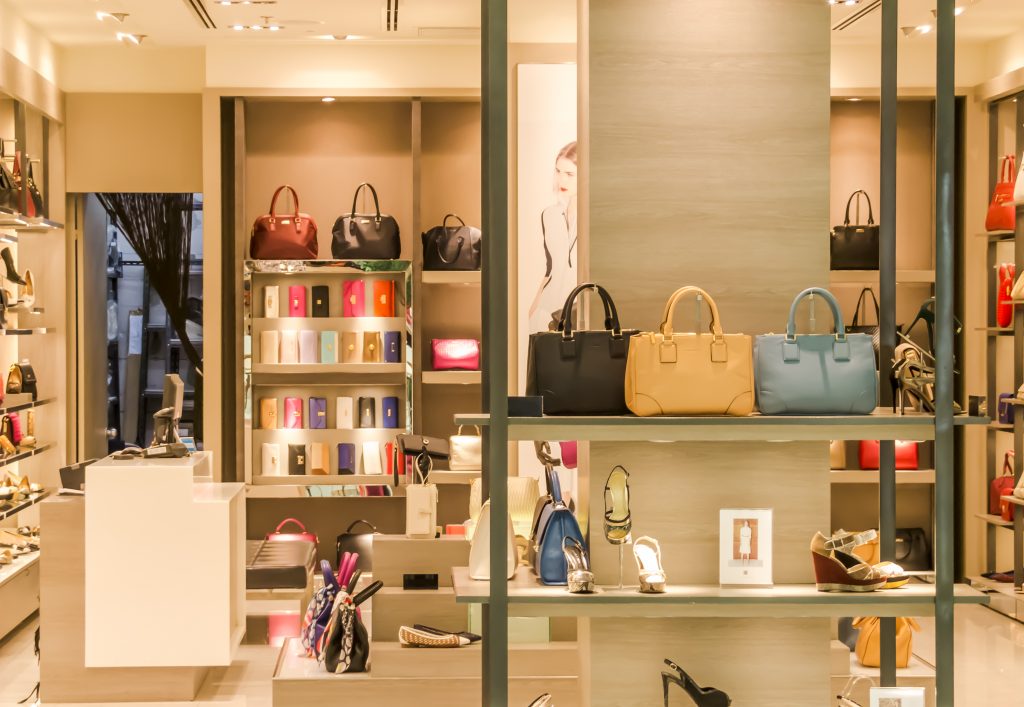 I'm thinking about those of you who have been eyeing that designer Italian handbag or a German Hummel figurine or maybe a crystal piece from Waterford or Swarovski. Before you fire up that credit card internationally, here are a couple things to consider so you can feel confident about your purchase. You may not care about some or any of these considerations and that's fine. I just want you to be an informed consumer:
Is the brand actually from that country?
You'd be surprised but many people incorrectly assume where a brand is originally from. Adidas? Germany. Puma? Germany. So if you're trying to bring home a unique souvenir or gift from that country, make sure you actually research the brand's heritage! Don't forget these days companies are bought by other companies all the time and consumers may never know.
Where are the products you're interested in actually made?
So you've nailed down that your Brand X designer gear is a French brand still based in Paris. Even if the brand is actually based in the country you're visiting, do some research as to where the brand actually makes their goods. In the growing globalization of manufacturing, it is becoming harder and harder to find products specifically made in a country where a brand originates. And even some of the smaller more exclusive luxury brands will make certain product lines in different factories and countries depending on the type of labor (leather making versus textiles) and availability of raw materials. You may be disappointed to find out that some items in that Parisian boutique are actually made in the Far east or wherever labor might be cheaper.
Are there any unique products (or colors, options, etc) that are only sold in the home country?
Some brands reserve certain products, styles and/or colors for certain markets. If there is something in particular that strikes your fancy, you may have to do some research to find out where its sold. This just might be a great excuse for a getaway!
Fashion in particular is very geography-dependent. One of the benefits of shopping in other markets outside the US is that other cities may be ahead in 'run-way fashion', giving you early-access to styles that won't make it to the US for another year or two.
Is the brand or products available back home?
You may not care that the Nordstrom back home at the mall carries the exact same handbag or wallet you just picked up in Rome, but if you are looking for some exclusivity it might be good to know if it's an unavailable style or just a brand that hasn't made its way to the US. See if the brand has a website in the US and look for the styles and colors, then compare to the brand's international sites. There are also plenty of style blogs that are full of avid fashionistas who know everything there is to know about a particular brand.
Are you saving any money by buying overseas?
If it's available back home and it's not a style or color unique to another market, then are you paying a premium or are you actually saving some money? Best to understand what the upside is here or if you're overpaying for the experience of 'bringing it back home.'
Make sure you calculate any potential tax and/or VAT refunds, import duties, etc. Many countries will refund taxes if you prove you are leaving with them back home (e.g. VAT tax refunds from EU) – include these taxes when trying to see if you're paying a premium or saving money. And finally, don't forget the currency exchange and also any currency-conversion fees or foreign transaction fees that your credit card might charge. All these can add up quickly and eat up any savings.
Before you fly home with suitcases full of next year's fashion and unobtainium gear, make sure you stay within the limits of the US Customs import maximums. As of Jan 2018, the limits are $800 per person. (when traveling as a family, you can combine your limits together, so a family of 4 can bring in a total of $3200 tax-free). You'll have to pay additional tax on anything over the limit.
Again, you may not be too concerned about finding something unavailable at steep discounts on your trip and that's perfectly fine – there's nothing like bringing home that prized memento of your trip, especially if it's something you'll use often and remind you of the great time you had. Just do your research and be an informed shopper so there are fewer surprises!
Save
Save
Save
Save
Save
Save
Save