Planting Spring bulbs this Fall? Spring blooming bulbs – one of the first signs of a garden awaking after the Winter. Bright colored daffodils, tulips, and crocuses are a Welcome sight in Spring.
Ready for Planting Spring bulbs this Fall? After a long harsh Winter, we look forward to the first signs of Spring. In our garden, Spring blooming plants begin to slowly emerge in late February to early March. Crocuses are the first to bloom. Daffodils follow the Crocuses. We have very few Tulips since the neighborhood deer will eat them. Deer don't seem too interested in the Crocus or Daffodils.
Planting Spring Bulbs for Curb Appeal
We all like a tidy front yard. Spring bulbs are a quick way to add curb appeal to your home. Increase curb appeal by creating a landscape that changes with the seasons. That is especially true in the late Winter season. Gardens and yards aren't as colorful as the Spring and Summer seasons. Most garden plants are still in their dormant stage with little visible signs of waking up. Planting Spring bulbs that emerge as Winter is winding down creates a distraction. Spring blooming bulbs become the focus of the garden. Other Summer blooming plants continue in their dormant stage. Spring bulbs add that much needed curb appeal in the early Spring days.
Planting Spring Bulbs is Affordable
A well-planned, manicured garden with a magazine look is costly and time-consuming. A quick and easy curb appeal is possible with a small budget. Simply planting a few Spring bulbs brightens your Spring garden. The selection of Spring flowering bulbs is extensive. And available in a variety of price ranges for gardeners to plant and enjoy.
Planting Spring Bulbs Benefits
The benefits of daffodils are that they are cold hardy. Deer resistant. And multiple year after year. However, daffodils are available in mostly yellows, white, and lighter oranges.
Tulips are available in many colors. Reds, purples, oranges, greens, pinks and more colors. But tulips are not deer resistant. In fact, deer love tulips. Tulips for many gardens, are treated as annuals. They are replaced year after year. This can be more costly. Any selection of Spring blooming bulbs are good choices for maintaining curb appeal. But your selection may be determined by three factors. Consider your budget. Also, the time you have for gardening. And finally, your garden conditions such as soil type and light.
To make fall bulb planting less cumbersome and easier on your back, use the right tools. We gathered a list of essential tools for Fall planting. These tools and supplies make your work easier. Take a look at these 6 essential tools for Spring bulb planting. And be sure to let us know what you think.
ProPlugger Lawn Tool & Bulb Planter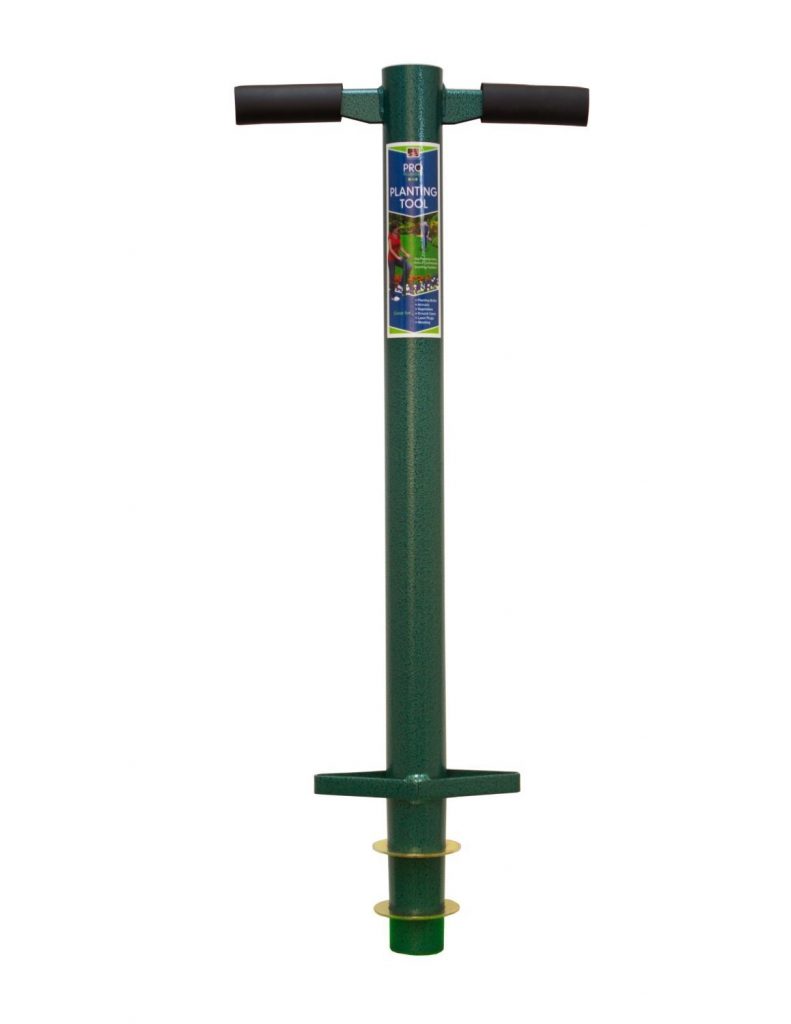 Save your back! A stand up tool. The ProPlugger Lawn Tool & Bulb Planter is a multi-use garden tool. Work from a standing position. Saving your back and knees. Comfortable sturdy hand grips. ProPlugger bulb planter helps you move quickly while planting bulbs. Reduce your work time by working from a standing position than a squatting position. Simply step, twist, pull. Then plant your Spring blooming bulbs!
2. Power Planter Bulb Plant Auger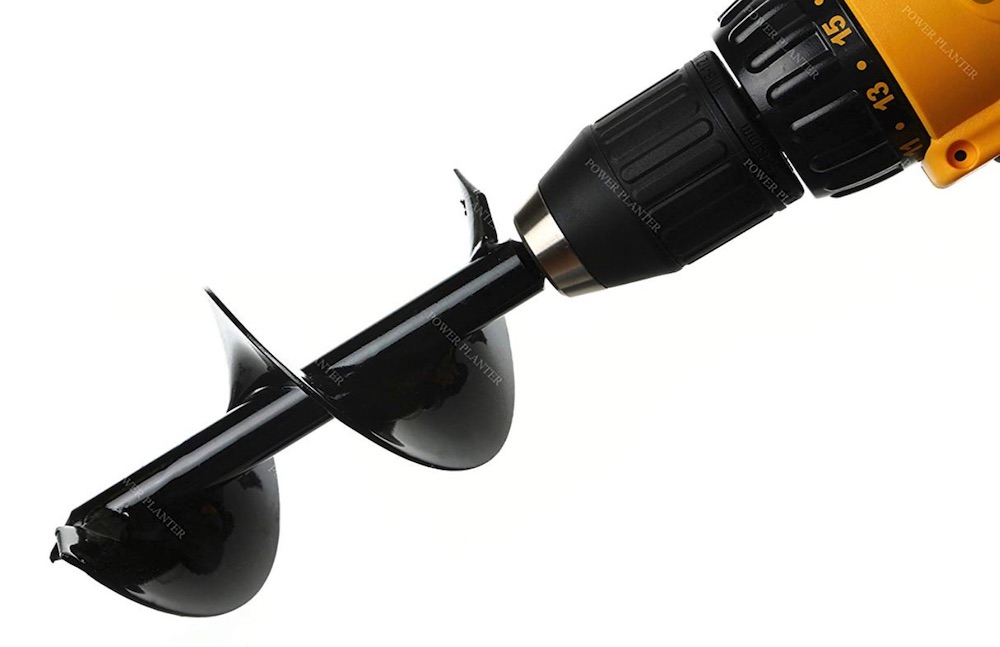 Plant more Spring bulbs in less time. The Power Planter Bulb Plant Auger is a ⅝ inch steel shaft. 10 gauge and ⅜ inch non-slip hex drive. bulb auger attachment for your power drill. Available in glossy black enamel or pretty light pink. An alternative to a manual bulb planter.
3. Songmics Garden Tool Set including Trowel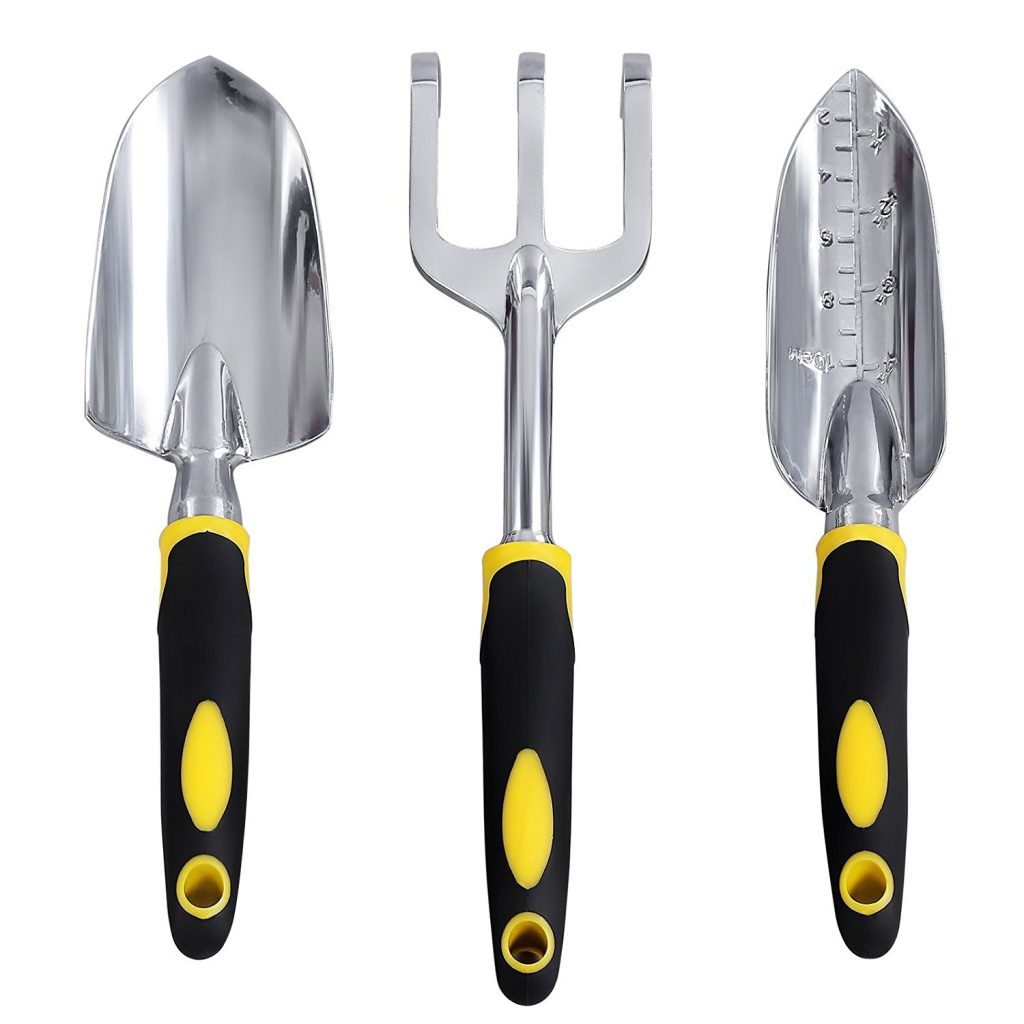 Songmics Garden Tool Set including trowel is made from aluminum. And has a rubberized hand grip. Use the trowel for planting Spring bulbs and other garden work. The rust-proof Songmics Trowel is easy to clean. Each handle of the Songmics Set has a hole for convenient hanging. Ergonomic handles of the tool set were designed to reduce hand and arm fatigue.
4. Pine Tree Tool Garden Gloves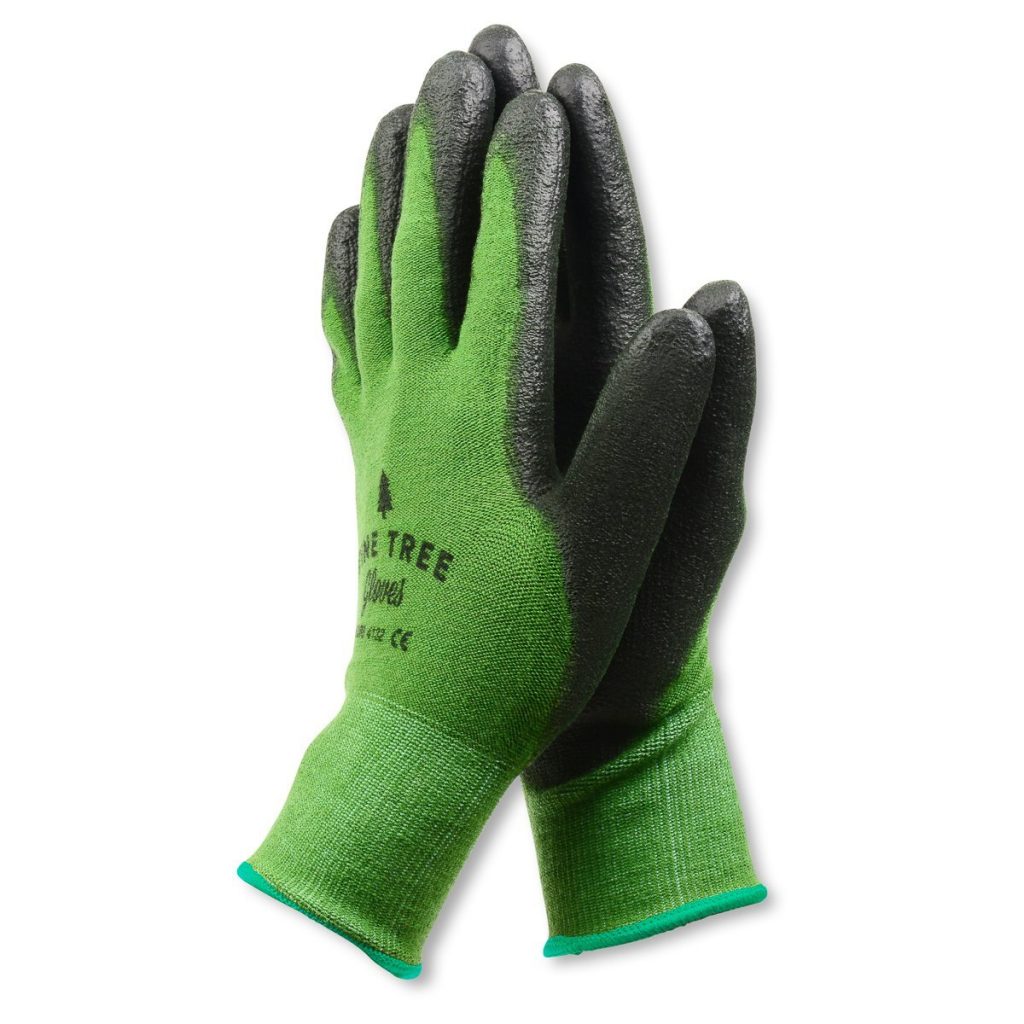 Pine Tree Tool Garden Gloves are made from breathable bamboo. Keeps your hands cool while gardening. Touchscreen friendly. The Pine Tree Tool gloves allow you to check your phone or iPad without removing your gloves. Protect your hands from dirt or cuts while gardening. Available in both in men or women's sizes for a skin like fit.
5. Red Home Club Kneeling Pad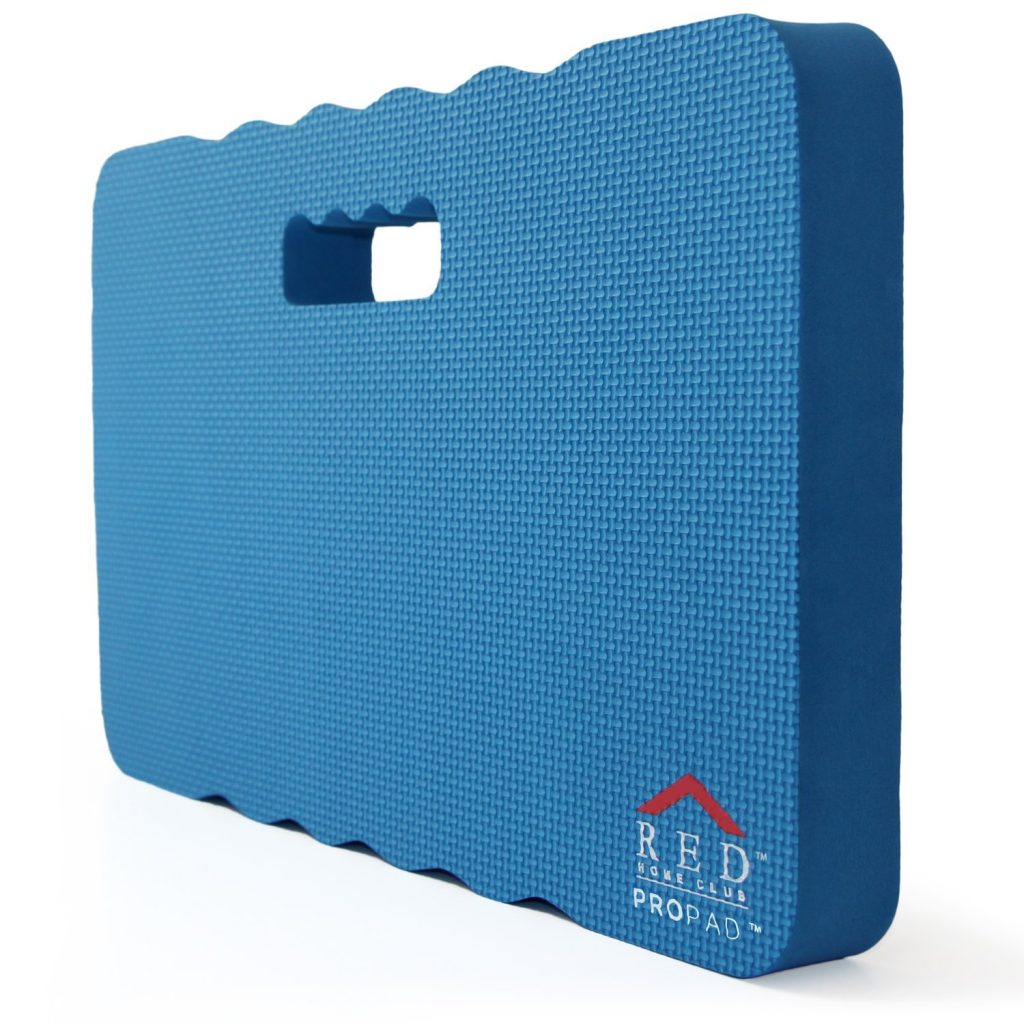 Red Home Club Kneeling Pad is a 1 ½ inch thick kneeling pad that can cushion your knees while performing garden activities that require you to kneel. A must have for gardening. Great for digging in your garden when bulb planting, separating and replanting perennials, or weeding. Lightweight and portable. Kneeling Pad can be used to garden or household chores.
6. Espoma Bulb-tone Bulb & Flower Food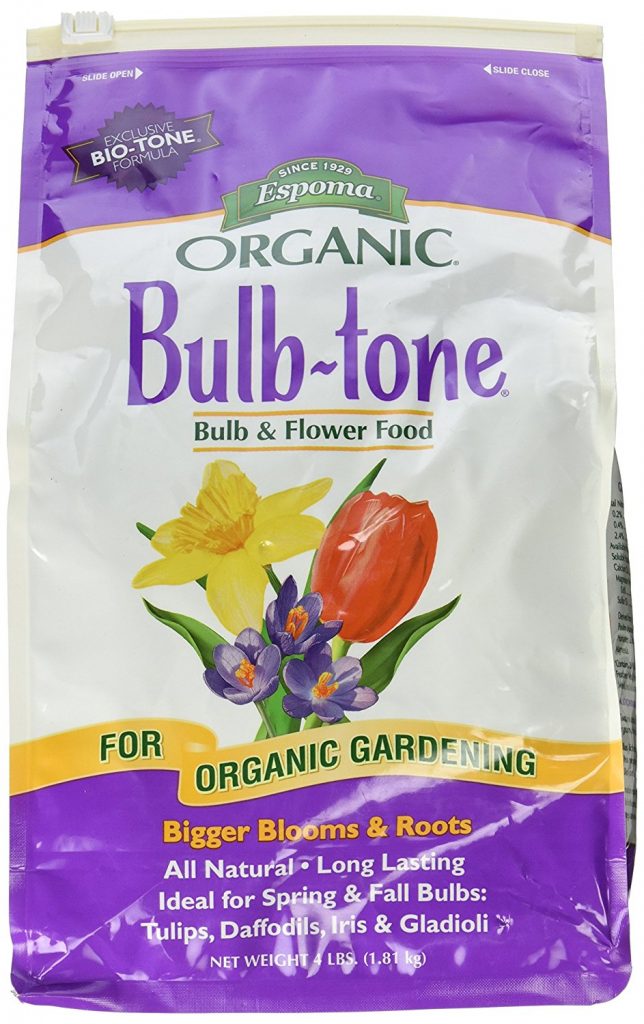 Espoma Bulb-tone Bulb & Flower Food is an all natural organic fertilizer for Spring and Summer bulbs. An ideal fertilizer for tulips, daffodils, crocus, hyacinths, and other Spring blooming bulbs. Formulated specifically for bulbs, Espoma Bulb-tone feeds bulbs slowly and provides long lasting nutrients for your Spring flowering bulbs.
For help with planting Spring flowering bulbs to add curb appeal to your landscape, try any of these 6 essential tools and supplies. Lighten your garden workload and more importantly, save your knees and back with these essential tools when planting Spring flowering bulbs. Minimize the hard work and muscle stress of your garden work with these essential tools.
Then sit back and relax, enjoy your Spring blooming bulbs next Spring. Trust me after a long Winter season, you'll be glad you took the time to plant Spring bulbs. And you have the added benefit of maintaining your home's curb appeal in the Spring. If you try any of the 6 essential tools, let us know how you make out.
Interested in gardening? If you found this helpful . . .
You May Also Enjoy some of our other gardening related posts.
8 Fantastic Fall Annuals to Plant this Fall
20 Sensational Spring Blooming Bulbs to Plant this Fall!
30 Money Saving Garden Tips for the Frugal Garden
And if you have any questions, feel free to reach out to us. We always are ready to help you out. Thank you for dropping by.
Mary