Every gardener relies on good, solid built tools to tend their garden. Tools that withstand the rigors of breaking into the earth to grow seeds into plants or for planting maturer plants. As Charles Dudley Warner noted years ago, toiling in the soil is still as delightful and satisfactory today as it was yesterday.
"To own a bit of the ground, to scratch it with a hoe, to plant seeds, and watch the renewal of life – this is the commonest delight of the race, the most satisfactory thing a man can do." Charles Dudley Warner, Hartford author and Hartford Courant Associate Editor.
With today's hectic and often fast paced lifestyle, we need help to further our plans for the garden. Luckily for us, there are many garden tools available that can help us produce quality garden plants. If you are in search of some garden tools to help you in the garden, we've found some tools that can make your job a little easier. Garden tools that can work just as hard as you do. We've listed some great garden tools that will delight any gardener whether that is you, your mom, your dad, or any gardener you know. Take a look and let us know what you think.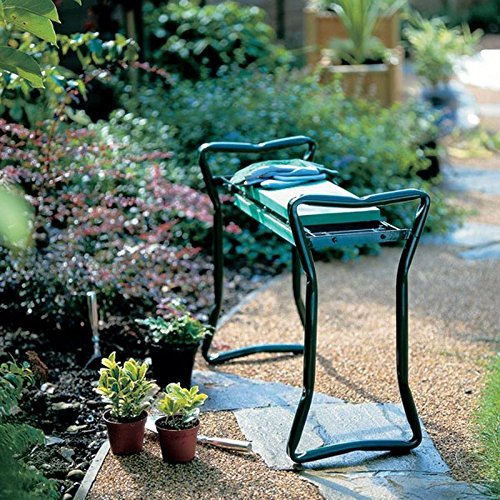 The Ohuhu Garden Kneeler and Seat is a dual purpose accessory for kneeling or seating while gardening. The Ohuhu Garden comes with two garden tool pouches that can be strapped onto the handles for storing pruners and shears.
2. Pine Tree Tool Bamboo Working Gloves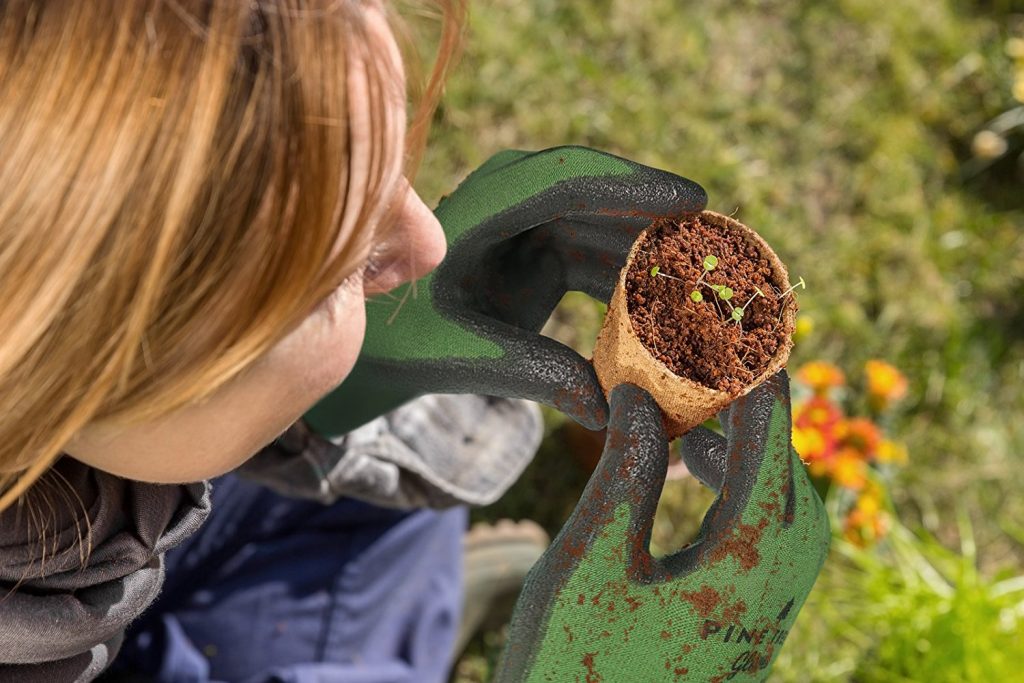 The Pine Tree Tool Bamboo Working Gloves are made of bamboo for perspiration absorption and provide a close fit. The Pine Tree working gloves are available in men's and women's sizes.
3. Fiskars Softouch Micro-Tip Pruning Snip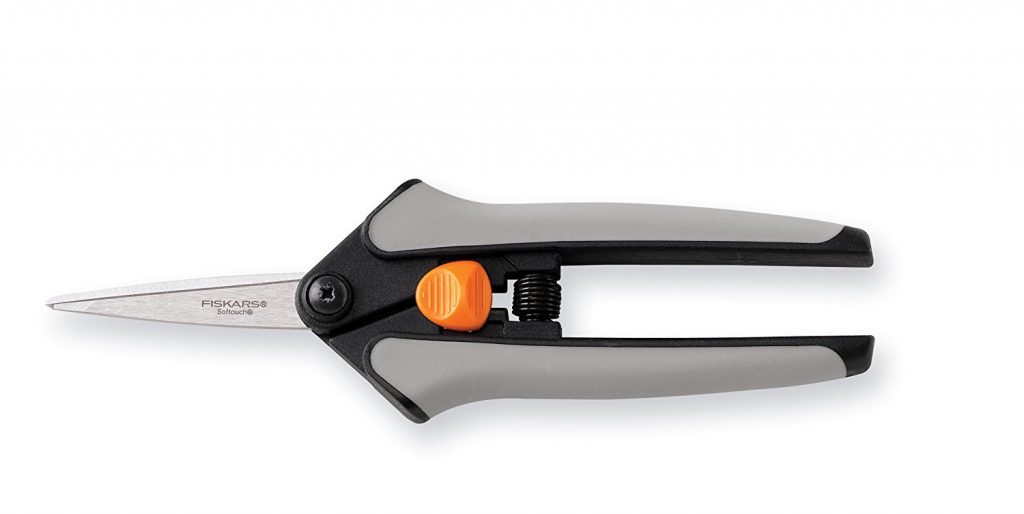 The Fiskars Softouch Micro-Tip Pruning Snip are a handy tool for deadheading, trimming, shaping and maintaining healthy plants in your garden. An Arthritis Foundation Ease-of-Use Commendation award winner, this pruning snip is a must-have for every gardener.
4. Professional Stainless Steel Hand Pruner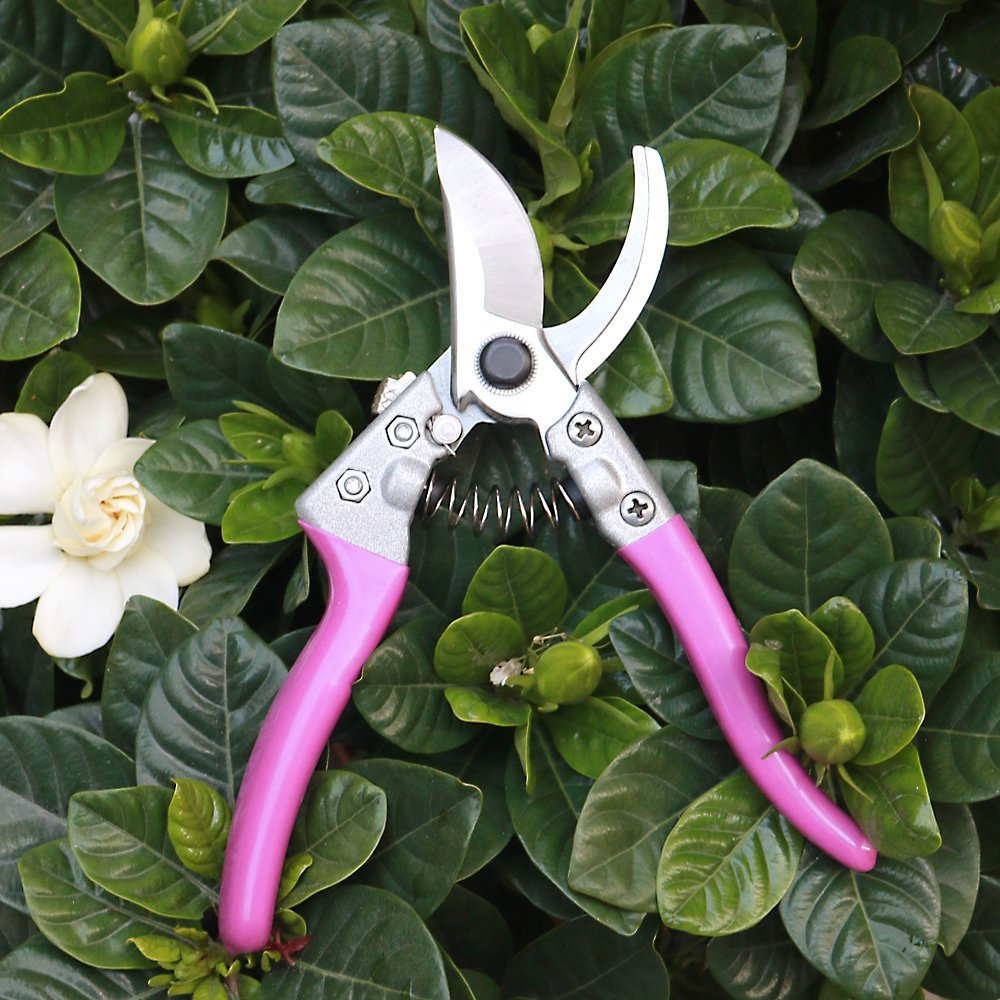 The Professional Stainless Steel Hand Pruner are shears with an ergonomic design that can reduce your work intensity. The Hand Pruner offers long-lasting protection against rust corrosion.
5. DeWit 5-Tine Cultivator with Short Handle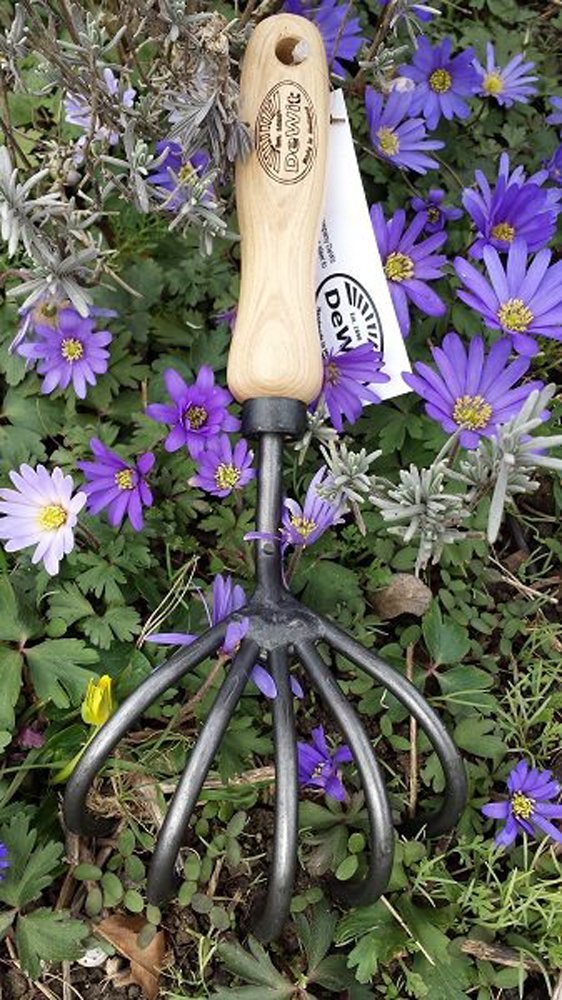 The DeWit 5-Tine Cultivator with Short Handle is a lightweight tool for cultivating tough soil or a quick aerating of soil. DeWit tools are made from high quality steel with European Ash hardwood handle for strength.
6. EverSaw Folding Hand Saw All Purpose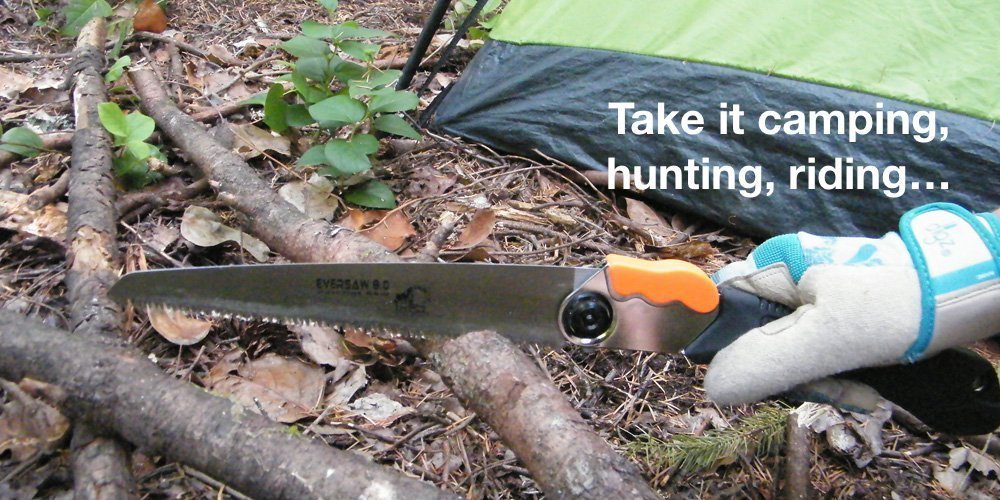 The EverSaw Folding Hand Saw for all purpose use is sturdy and made for pruning, camping, hunting, or backpacking. A nice handy tool for when you need to separate damaged tree limbs from the tree trunk after a windstorm.
7. Tabor Tools GG12 Compound Action Anvil Lopper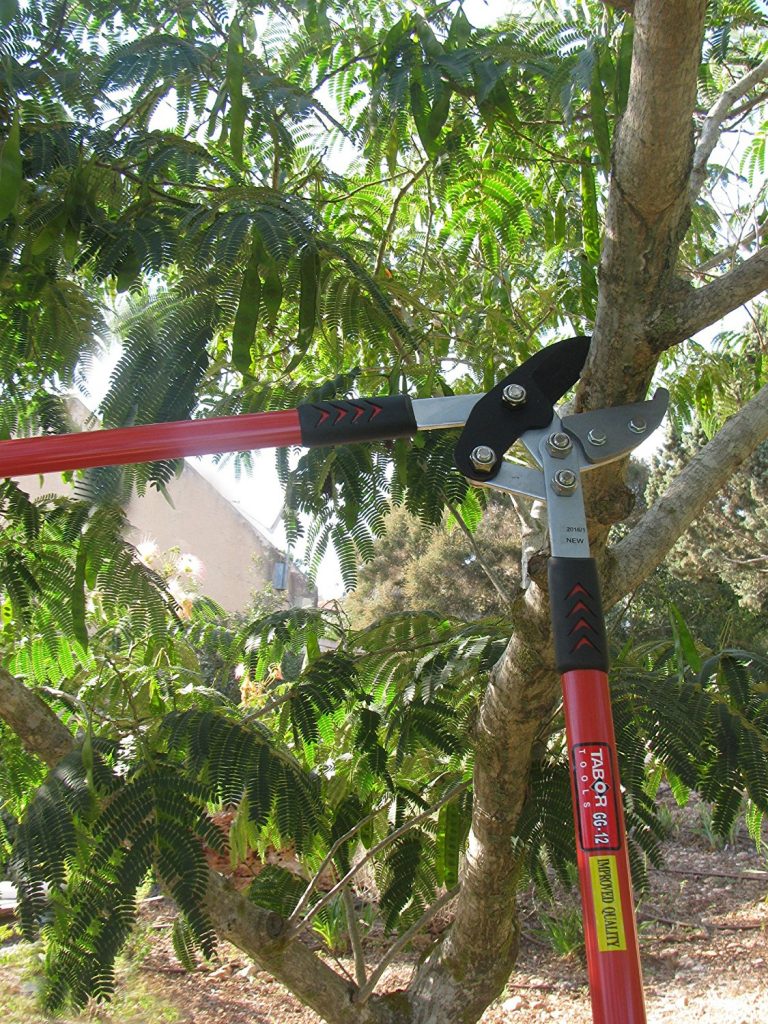 The Tabor Tools GG12 Compound Action Anvil Lopper is ideal for hard, dry wood. A powerful lopper for branch pruning.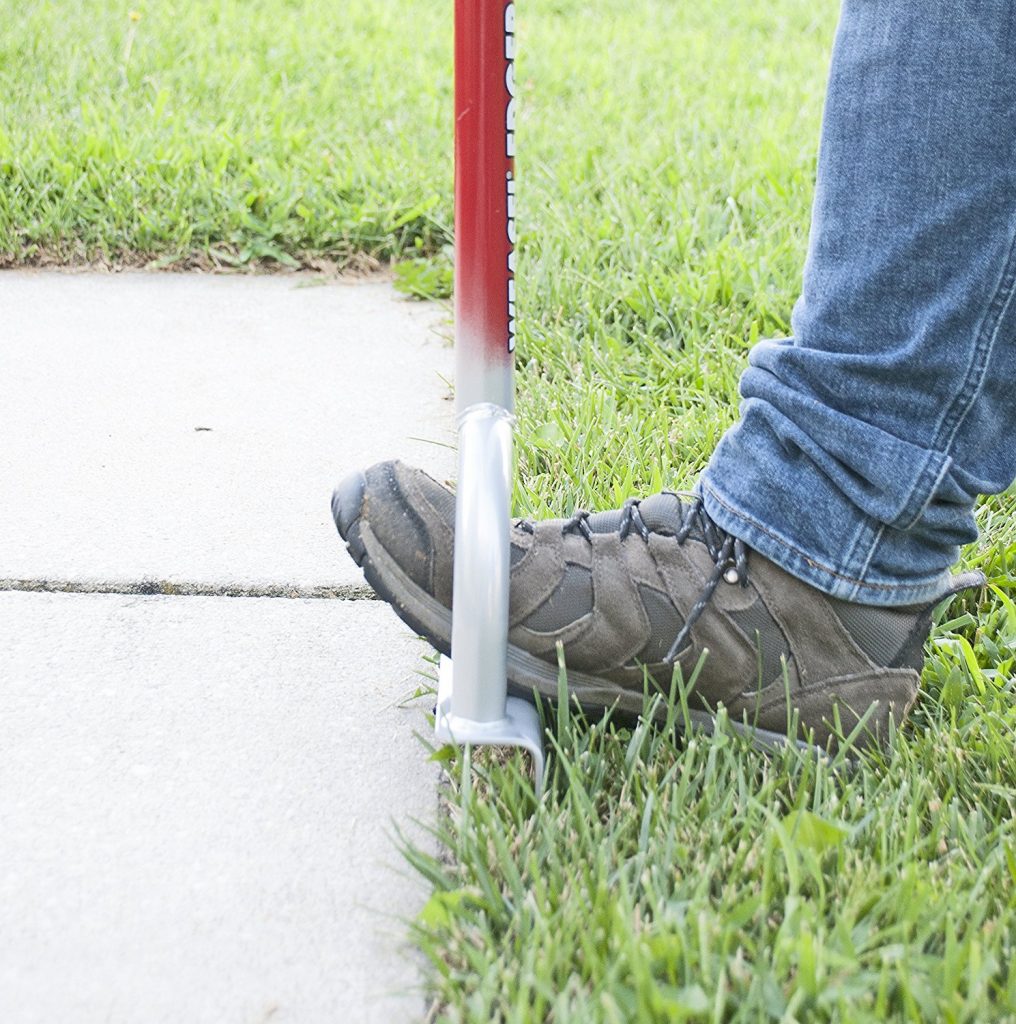 The Garden Weasel Edge Chopper helps you create nice smooth edges between your lawn and garden. Simple, quick, and pain-free cut edges that look professional. Great for edges around gardens, patios, driveways, and along curbs.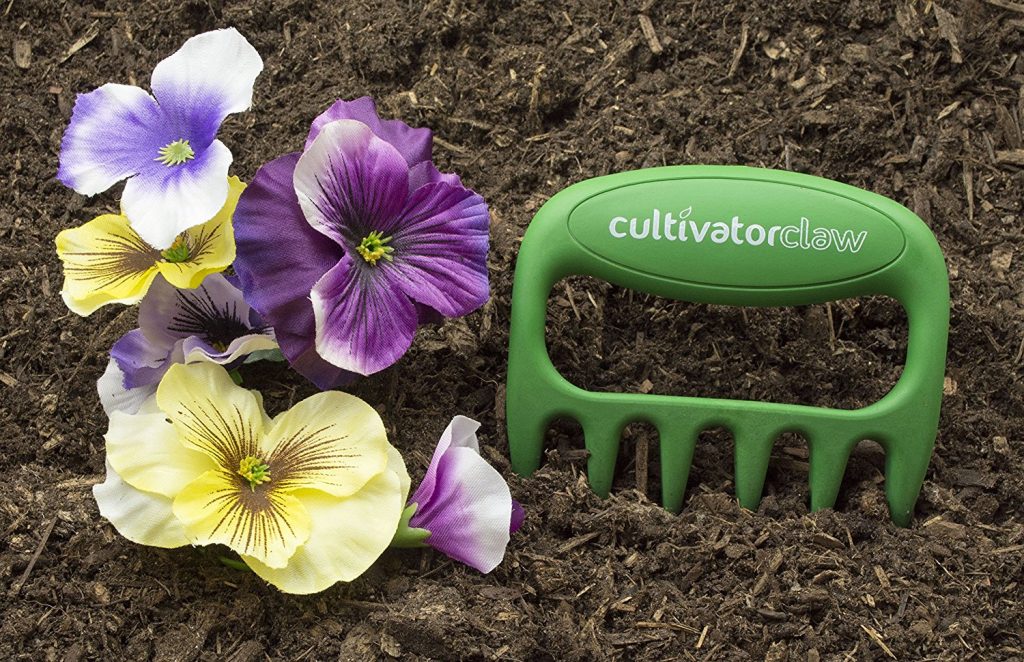 The Bearpaw Cultivator Claw is an ergonomically designed tool to allow for natural movement reducing hand and arm fatigue. Ideal for breaking soil, weeding, or removing unwanted yard debris in flower or garden beds. Durable and rust-free garden tool!
10. Chapin 20000 1-Gallon Poly Lawn Sprayer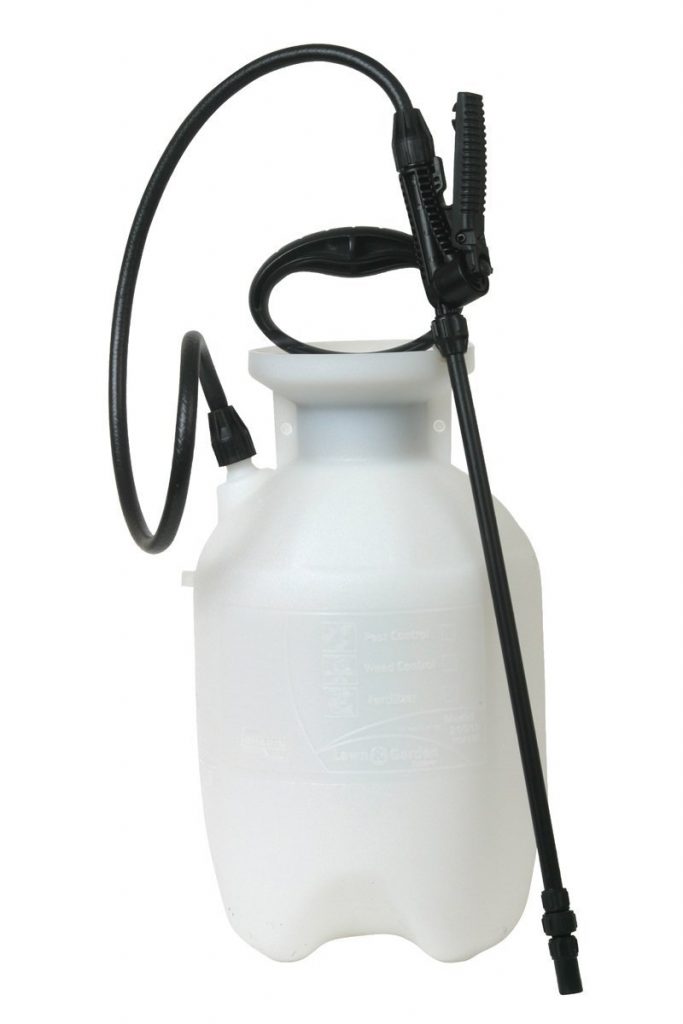 The Chapin 1 Gallon Lawn sprayer with funnel top and translucent tank for easy filling and cleaning. Compatible with fertilizers or fill with your homemade weed killer. The Chapin has an ergonomic handle for easy pumping and carrying around your yard.
11. Black Iron Tools Hori Hori Garden Knife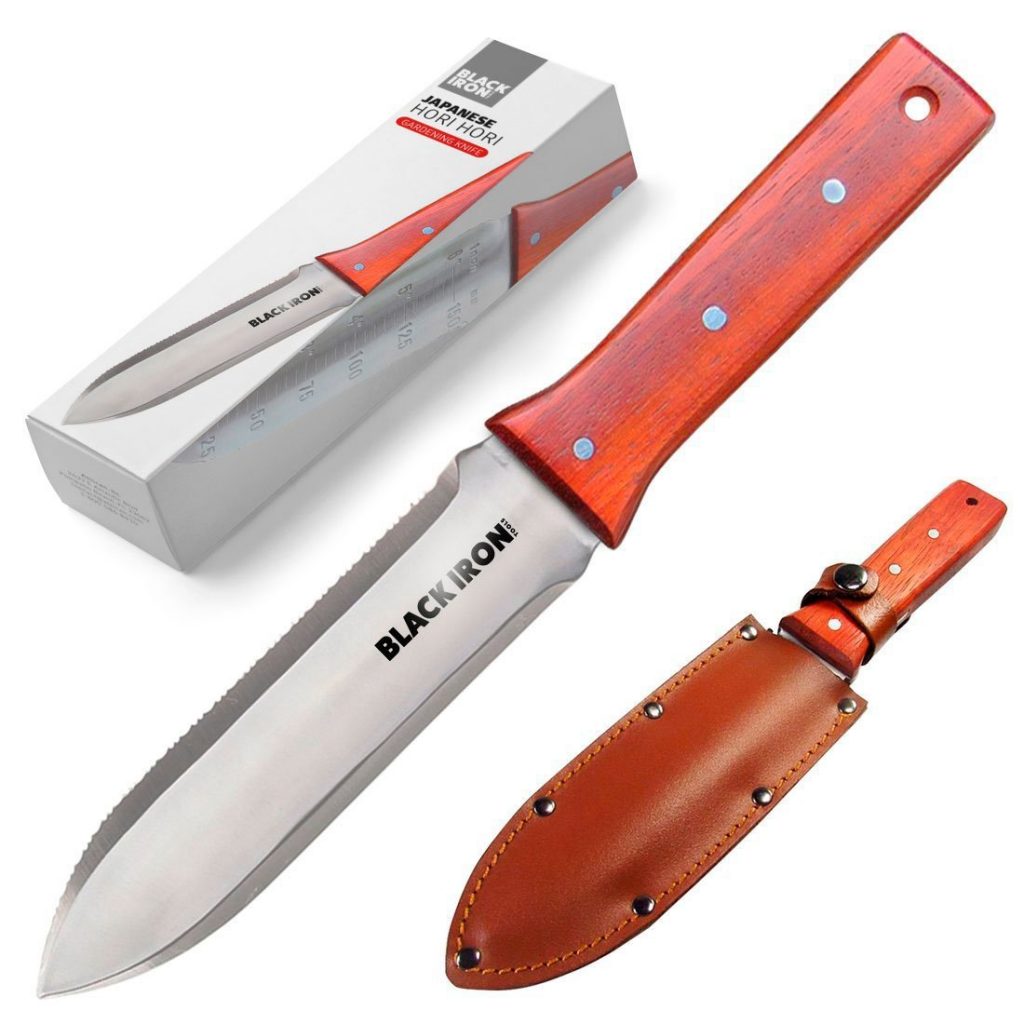 The Black Iron Tools Hori Hori Garden Knife is made of stainless steel. The sharp and concave garden knife is great for cutting or digging. The multi-purpose Japanese garden knife comes with a nice leather sheath for storing when not in use.
12. Fiskars Long Handle Digging Shovel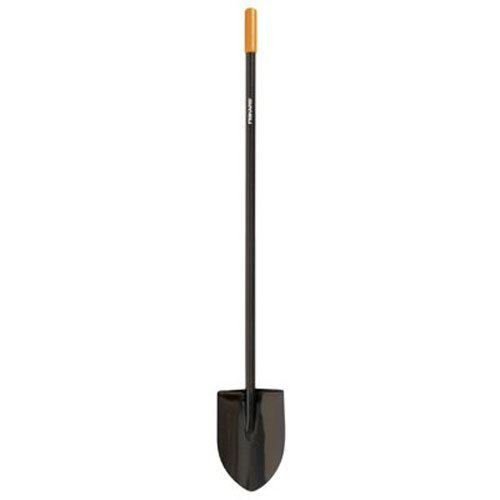 The Fiskars Long Handle Digging Shovel is easy to use for digging around the garden. Avoid kneeling or bending with the long handle digging shovel that is made of welded steel construction.
13. Truper Tru Pro Spading Fork

The Truper Tru Pro Spading Fork has 4 Tine with a fiberglass D-handle. The spading fork has a 30 inch fiberglass handle.
14. Fiskars Deluxe Stand-up Weeder

The 4 claw Fiskars Deluxe Stand-up Weeder makes it easy to permanently remove invasive plants or weeds. Rather than use toxic and harsh chemicals, use the stand-up weeder to remove unwanted plants.
15. Fiskars 30 Gallon Kangaroo Gardening Bag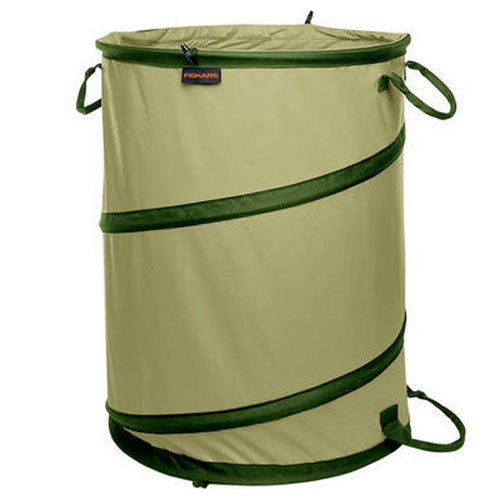 The Fiskars 30 Gallon Kangaroo Gardening Bag is ideal for gathering weeds, grass clippings, leaves, and other yard waste for composting. The Kangaroo Gardening Bag folds down to a mere 3 inches for space saving storage. A handy and convenient gardening bag for all gardeners.
These are 15 Indispensable Gardening Tools that can help you perform many garden tasks. These gardening tools are reliable and sturdy tools to aid in completing yard work quickly. Give them a try. If you try any of these 15 Indispensable Gardening Tools let us know how you make out.
For information on garden stools for small space living, check out our post 8 Gorgeous Garden Stools and natural bug repelling plants post – 9 Plants that Repel Bugs Naturally. And if you have any questions be sure to reach out to us in the comments below. We are always ready to help.