It's true they are small but so powerful.  Isn't it amazing how something that tiny is so good for you?  Nutritious seeds to include in your meals to add flavor and loaded full of important nutrients.  Listed in alphabetical order with the benefits of each seed and how you might add them into your meals.
Chia seeds
Chia seeds are rich in nutrients and fiber with little calories.  These tiny black seeds are full of important nutrients and provide sustainable energy. They are an excellent source of omega-3 fatty acids, rich in antioxidants, and they provide fiber, iron, and calcium.  They are high in calcium, magnesium, phosphorus and protein which are essential for bone health.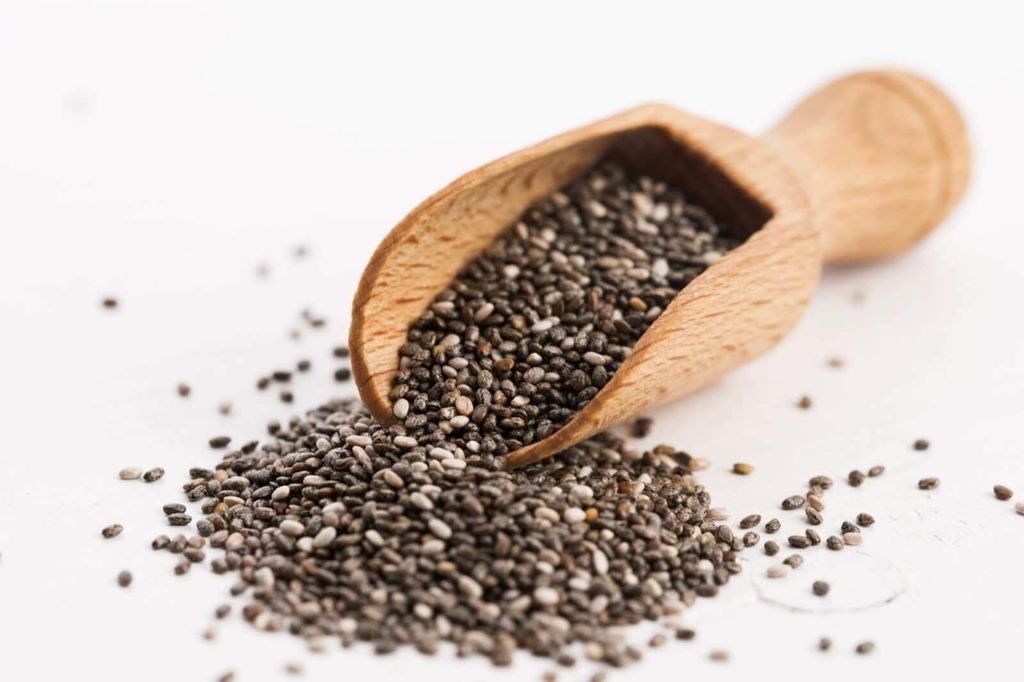 You can sprinkle chia seeds on cereal, yogurt, or vegetables.
Flax seed
Flax seed, sometimes called Linseed are full of nutrients.  Flax seed has fiber, protein, rich in alpha-linolenic acid – a type of omega-3 fatty acid.  Flax seed may help with inflammation.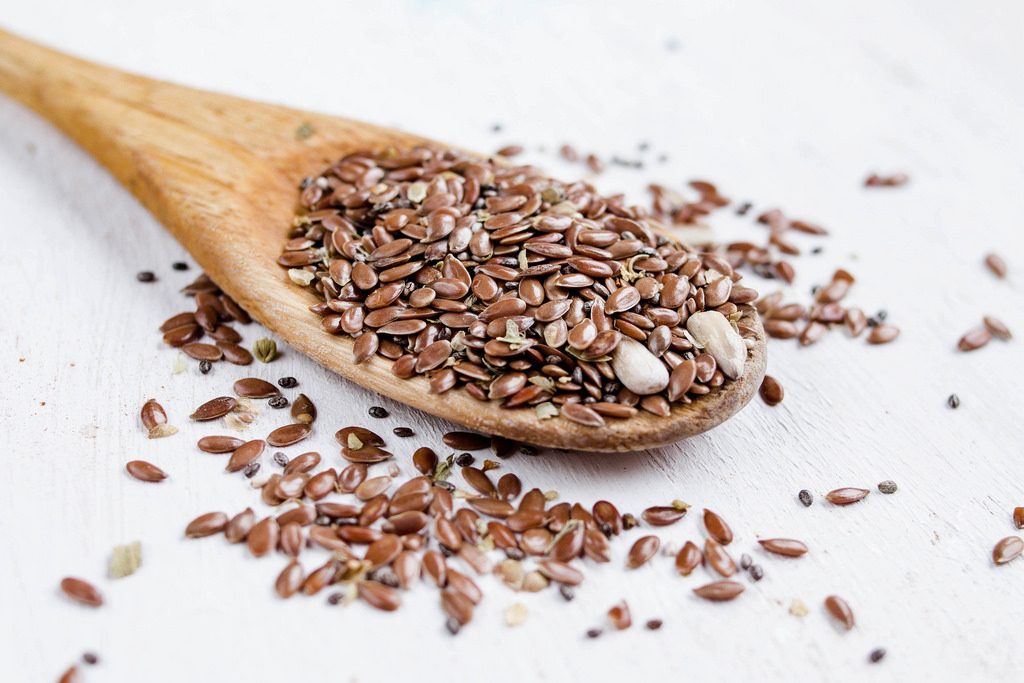 Flax seed can be added to your meals by sprinkling on cereal, salads, smoothies, soups, or yogurt.  Flax seed can also be baked into muffins or breads.
Pine nuts
Pine nuts are edible seeds from pine cones.  They are not nuts and used frequently in pesto sauces.  Pine nuts have Vitamin E, Vitamin K, and copper for cardiovascular system, manganese, zinc, iron, and magnesium.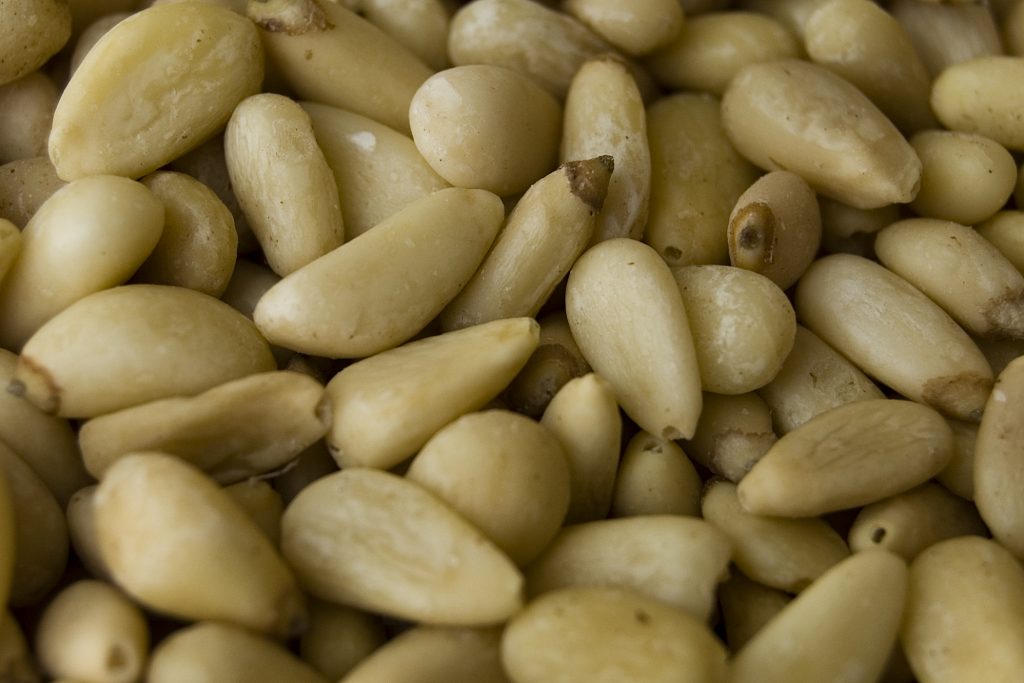 To make pesto sauce, blend Pine nuts with Parmesan cheese, fresh basil then add extra virgin oil until blended.  So Delicious!  Warm pine nuts gently to increase their flavor then add to salads, soups, or pasta dish.
Pomegranate seeds
Pomegranate seeds are red, juicy seeds within the "super fruit" Pomegranate, a native to Southeast Asia.  They are normally red but a yellow variety is also available.  Pomegranate seeds are a rich source of antioxidants, care for the body with nutrients such as calcium, potassium, phosphorus, vitamins – C, B complex and K, folic acid, iron, and protein.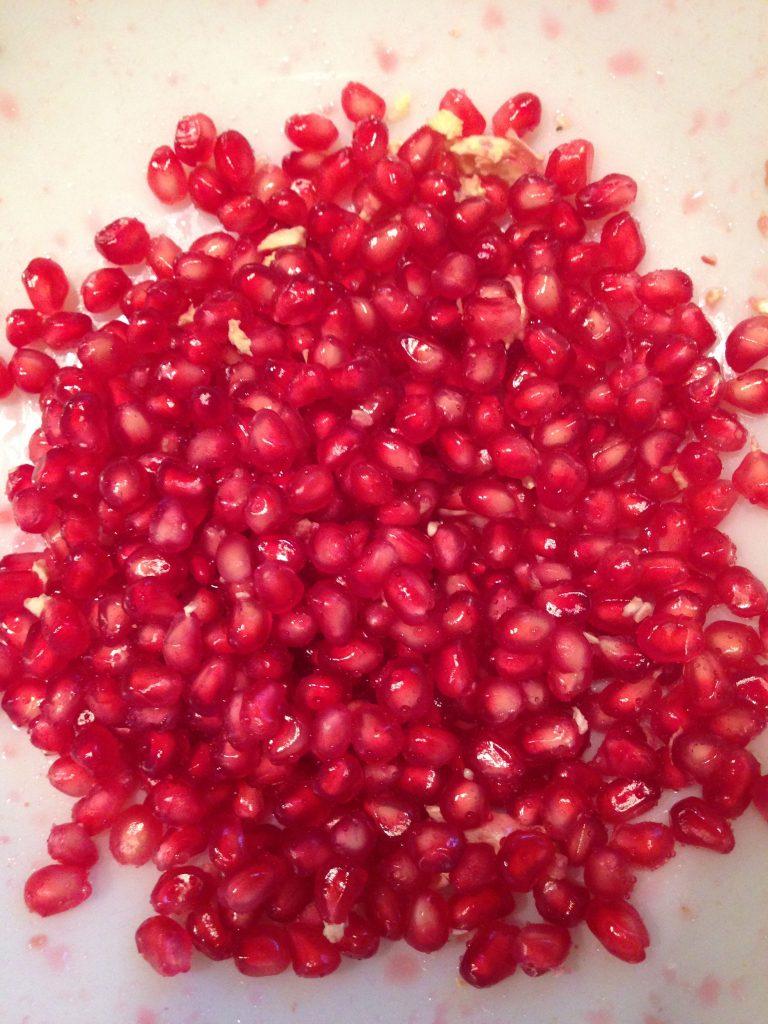 Pomegranate seeds may strengthen the immune system and may improve oral hygiene.
Add pomegranate seeds to toast with peanut butter.
Poppy Seeds
Poppy seeds have an earthy, nutty flavor which have antioxidants and health promoting properties.  Poppy seeds are a good source of dietary fiber, minerals such as calcium, phosphorus, iron, zinc, copper, and B-complex vitamins.  This may lead to stronger bones and may improve the immune system.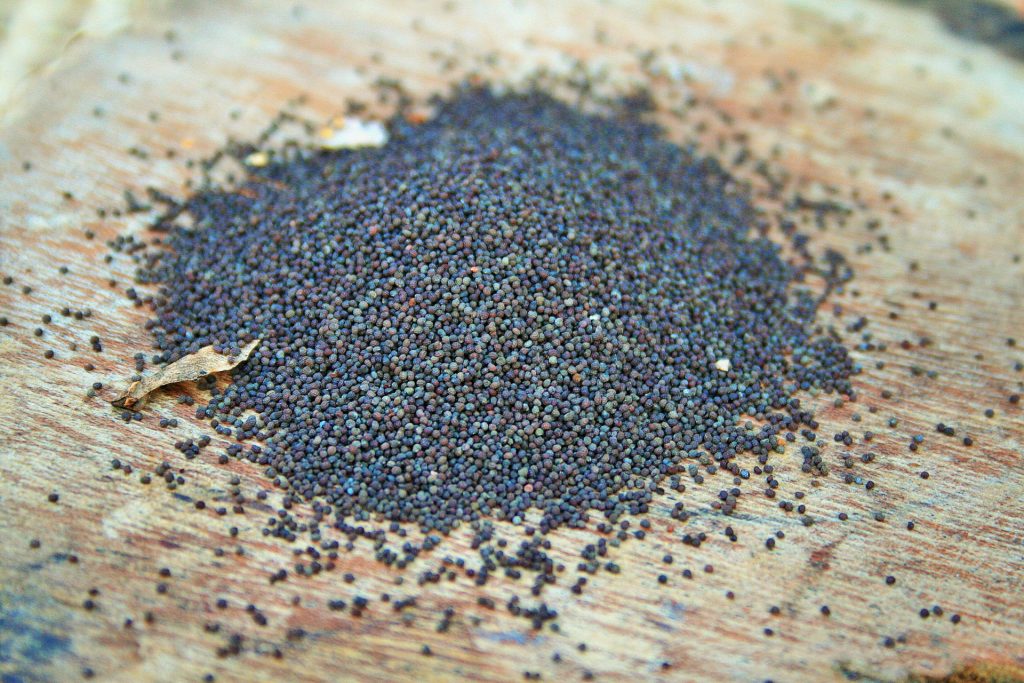 Poppy seeds can be added to cereal, baked goods such as muffins, breads, or cakes, and combined with fruit smoothies.  For a healthy salad dressing, combine poppy seeds, strawberry puree, and olive oil to your salad.  Yummy!
Pumpkin Seeds
Pumpkin seeds are called "Pepita" in Hispanic cultures in Central and South America.  Pumpkin seeds are green in color and are not from the typical carved pumpkin used during the Halloween season.  These seeds do not have a shell and are a flat, oval shape.
Pumpkin seeds are high in zinc and amino acids which may boost your energy levels.  They have high antioxidants (Carotenoids, vitamin E), healthy fats, magnesium, potassium, iron, and vitamin B2.  Pumpkin seeds contain a natural source of tryptophan, an amino acid that may promote sleep.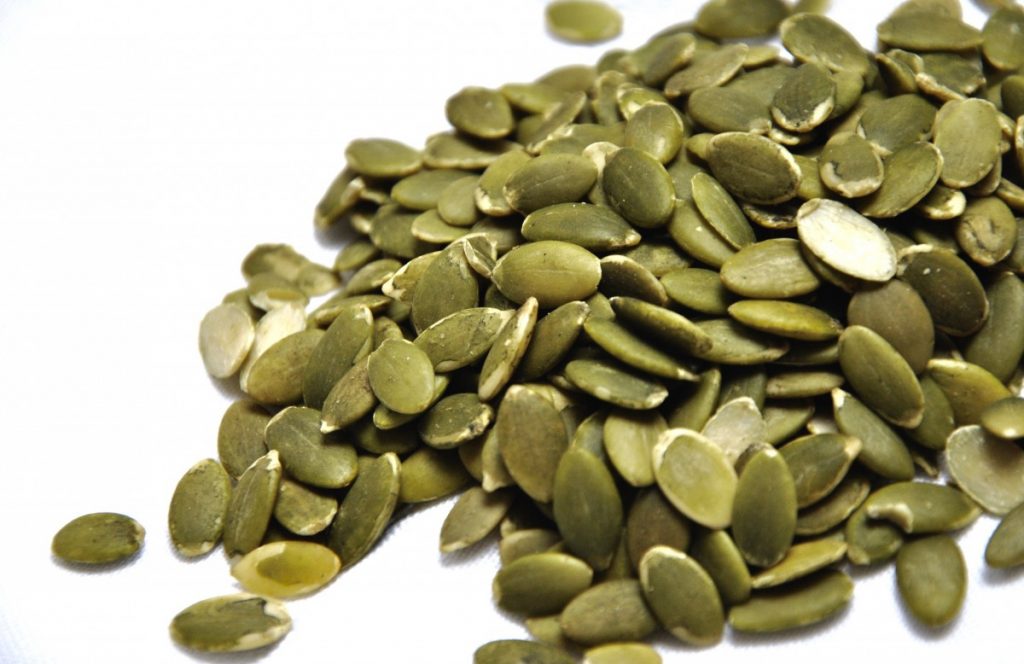 Pumpkin seeds can be eaten as a snack alone, sprinkled on smoothies, yogurt, salads, soups or cereals.  You can bake with pumpkin seeds by adding them in muffins, breads, or cakes.  It is a delicious treat!
Sesame Seeds
Sesame Seeds are packed with vitamins, minerals, natural oils and organic compounds which includes calcium, iron, magnesium, copper, zinc, and more.  This may lead to improved oral health, strengthen bones, and in some cases, may help with swelling.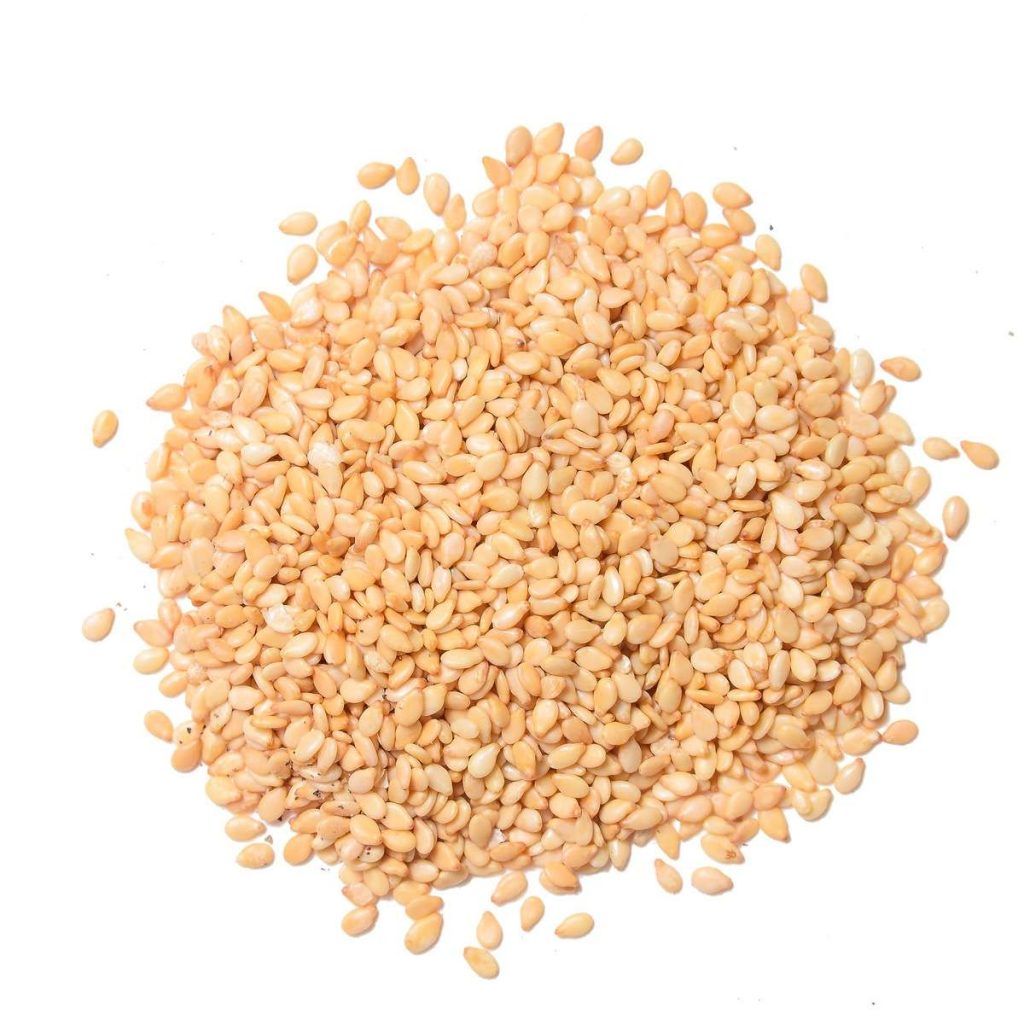 Ground sesame seeds is a main ingredient in hummus.  Hummus can be used as a dip or spread on crackers and bread.  Sesame seeds can be sprinkled on salads or baked with muffins or breads.
Sunflower Seeds
Sunflower seeds are high in zinc, amino acids which may boost your energy levels.  They are rich in magnesium, zinc, iron, vitamin B6, fiber, and more.  Sunflower seeds are known as the richest source of vitamin E.  Sunflower seeds may improve digestion, increase brain power and may help the cardiovascular system.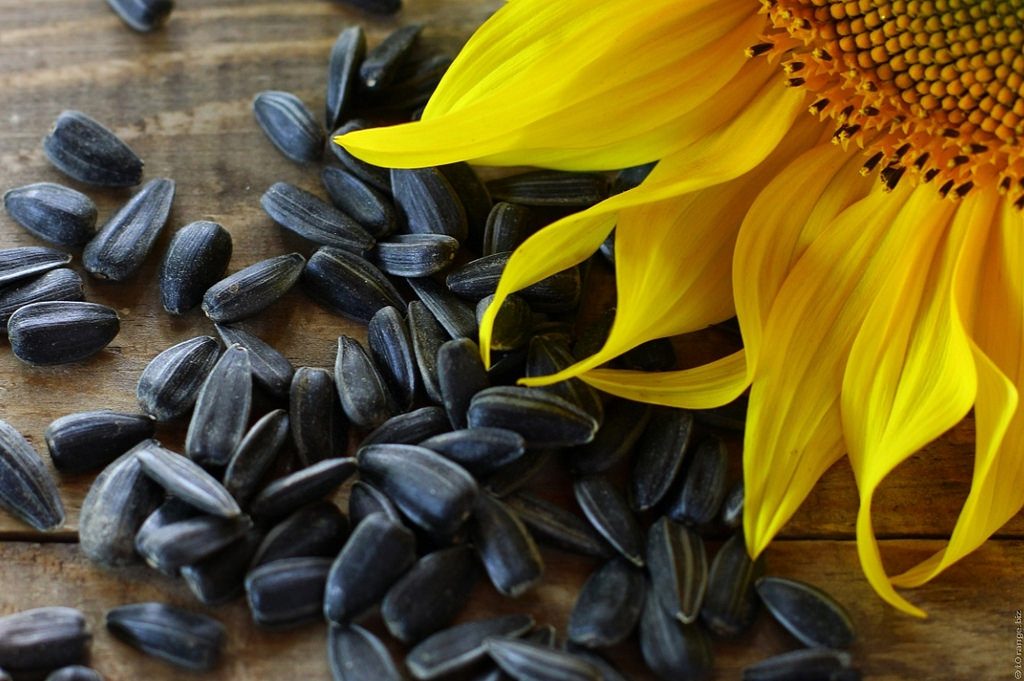 Sunflower seeds can be eaten alone or sprinkled on salads, baked by adding them to muffins and breads, used in vegetable dishes, trail mixes, as well as many other uses.  Another delicious treat!
These 8 delicious and nutritious seeds can be easily included in your diet.  There are products available that combine two or more of these seeds in their product.  For example, Nature's Path Organic Pumpkin Seed + Flax Granola combines pumpkin seeds and flax with the granola.  Easy to add to yogurt and benefit from the many nutrients the seeds provide!  How cool is that?