A great tasting, relatively new tomato in the US, the Kumato is great for salads and as it ripens, for cooking as well.  The Kumato tomato is not the traditional red or yellow tomato we have always seen in grocery stores.  It begins with a dark green skin then ripens to a dark brown skin and finally to a deep, darker red color.  At its earlier stage, the Kumato is great to eat alone or with a salad.  At a later stage, the Kumato becomes juicy and sweet with a higher fructose level.  You can cook ripened Kumato tomatoes down into a low-acidity, naturally-sweet pasta sauce that can be used for a variety of dishes.
Kumato Tomato appetizer
For a quick fresh plate of Kumato tomatoes, we prepare the tomatoes as they are typically served in Spain.  Slice the Kumato tomatoes.  Lay them out across a plate and simply drizzle with Spanish olive oil.  Season to taste with sea salt and ground black pepper.  Add a little fresh cilantro or basil for garnish if you like.
Kumato Tomato Pasta Sauce
Kumatos have a great shelf life and just get sweeter as they ripen.  We'll keep some on hand for eating raw, and then after a week or so if we have any left over, we'll make a quick sauce for pasta.  Simply take 4 or 5 Kumatos and dice them up.  Add a 2 tablespoons of olive oil to a pan and bring to medium heat.  Toss in two chopped cloves of fresh garlic, half a sliced or diced sweet or vidalia onion, and saute until the onions are clear.  You can also add diced peppers (yellow or orange add color) if you like.  Now add the tomatoes and bring the heat down to low.  Let simmer for 15 – 20 minutes.  We add a little fresh or dried basil, as well as sea salt, black pepper and Mrs. Dash garlic and herb seasoning for a bit of Italian flavor.  This makes enough sauce for 2-3 servings of pasta – our favorite is a Wegman's store-brand fresh, refrigerated angel hair that cooks up in 2 minutes.  Quick and easy!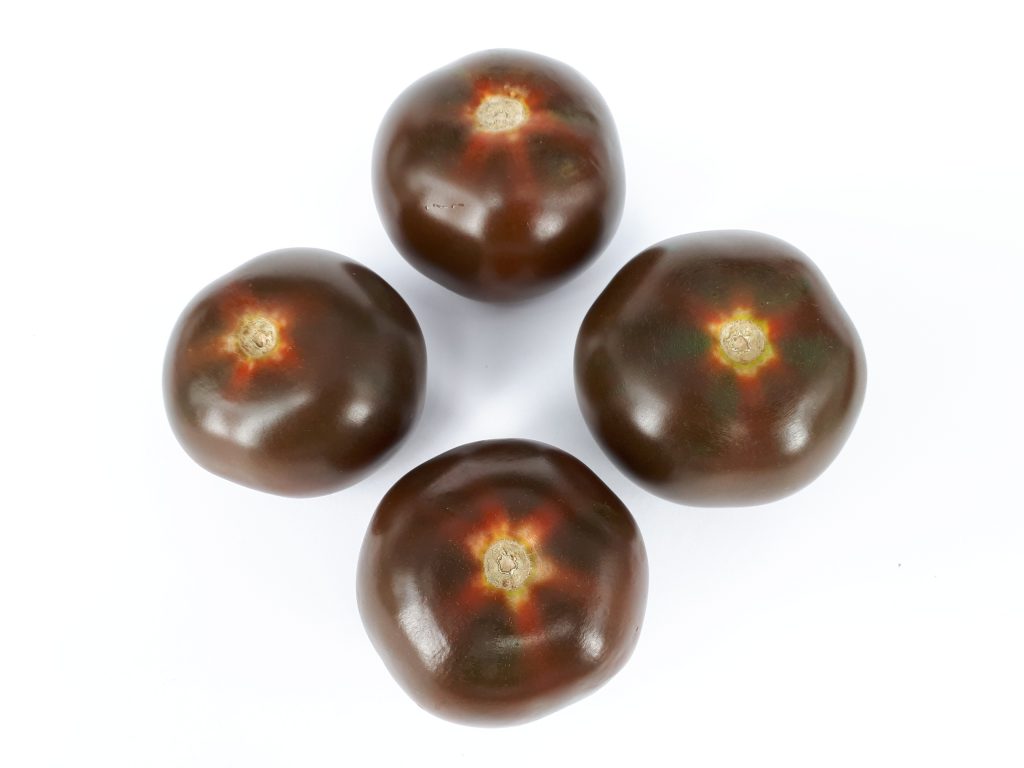 Brief History of the Kumato Tomato
The Kumato tomato has recently become more available in the US since it was first imported about 5 years or so ago.  The Kumato tomato was developed in Spain out of necessity.  Traditionally, Spain has experienced periods of drought conditions that has left its water supply strained at times.  A farmer noticed that some of their tomato crops particularly at the end of the rows were greenish brown due to lack of water.  Although the greenish brown tomatoes were not commercial grade in appearance, at harvest time they were intensely sweet.
The farmer felt he needed to develop a tomato that could thrive with less water and produce fruit that could be commercially marketed and sold.  That was the beginnings of creating the Kumato tomato.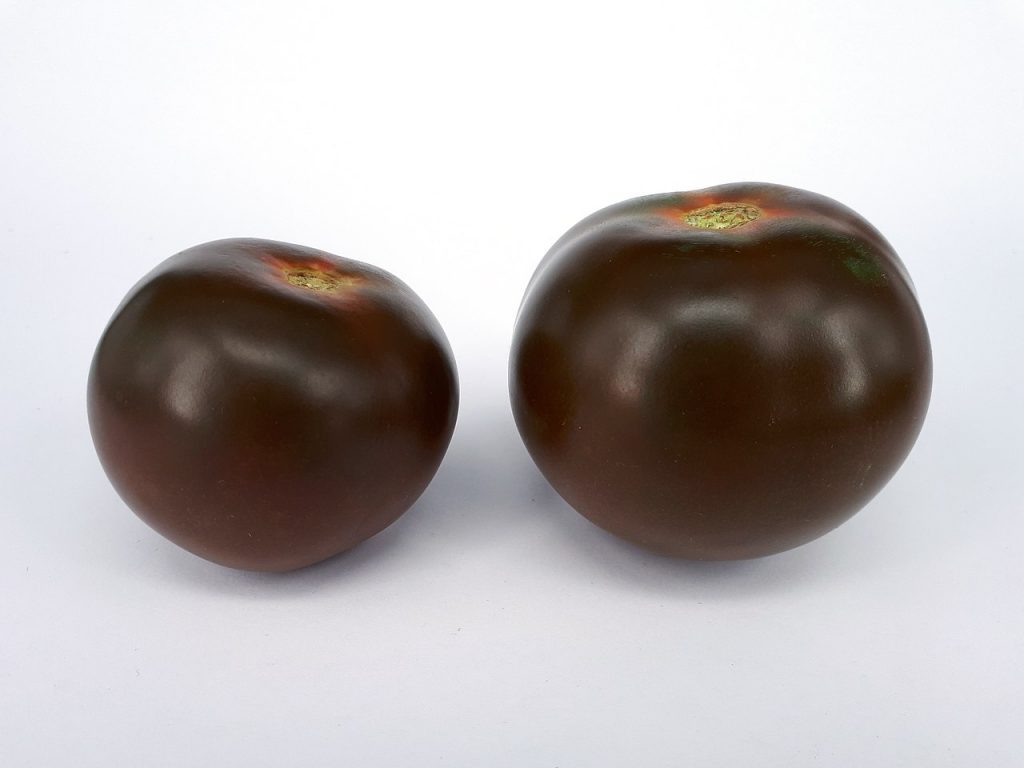 Today, there are two sizes of Kumato tomatoes available – a normal size tomato and a mini version of the Kumato tomato.  I hope you enjoy the two Quick and Easy recipes for Kumato Tomatoes.  They are delicious and nutritious but most important these recipes are very affordable.  You don't need to spend a lot of money to create two great recipes – an appetizer or pasta sauce.