If you are interested in boosting your curb appeal there are a few things you can do that won't require a lot of time.  Some quick and easy DIY projects involve refreshing your front door.  A few examples of DIY projects for refreshing your front door could be to paint your door a bold color, add a new door knocker, replace your street numbers, replace your exterior light fixture, or add potted shrubs, plants to the exterior entryway.  
Many of these ideas are DIY projects that you can complete in a morning or afternoon.  Replacing your exterior light fixture should be done by a professional electrician unless you have experience as an electrician.  The other DIY projects I listed such as painting your door, installing a door knocker, replacing your street number, and adding potted shrubs or plants can be done by most people.  
Today, I am going to discuss the options available for replacing your street numbers.  Believe it or not updating your street address sign does have a big impact on boosting your curb appeal.  There are several options to enhance your coastal curb appeal.  
I've noted some ocean inspired street address plaques that you might be interested in.  Some of the street address plaques listed are available in several colors or finishes.  This is good news because you have even more options to select something that will work for your home to enhance your curb appeal.  Take a look and let us know what you think.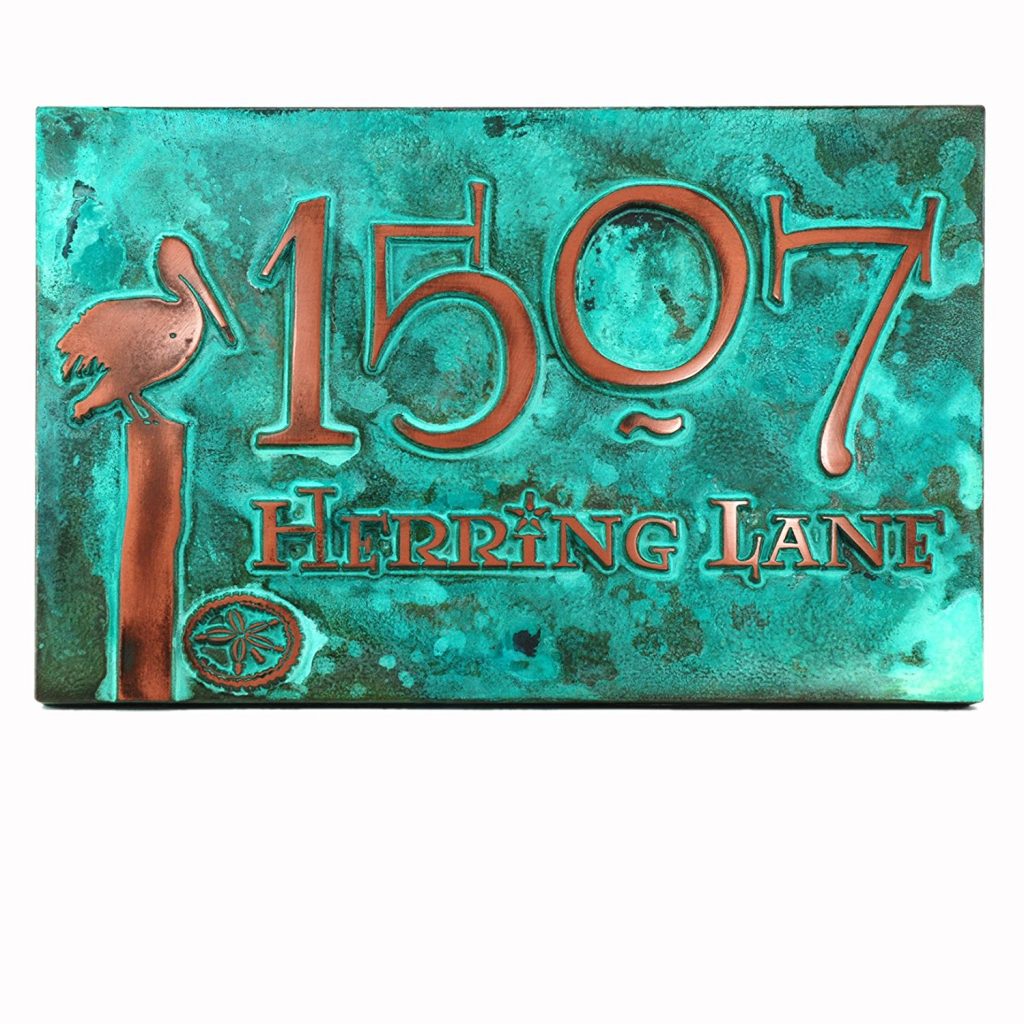 The Perched Pelican Address plaque is a raised copper verti coated metal sign.  The address plaque has a pelican standing on a pillar quietly watching while a sand dollar is near the base of the pillar.  A very peaceful, calming image of ocean life that calls the water home.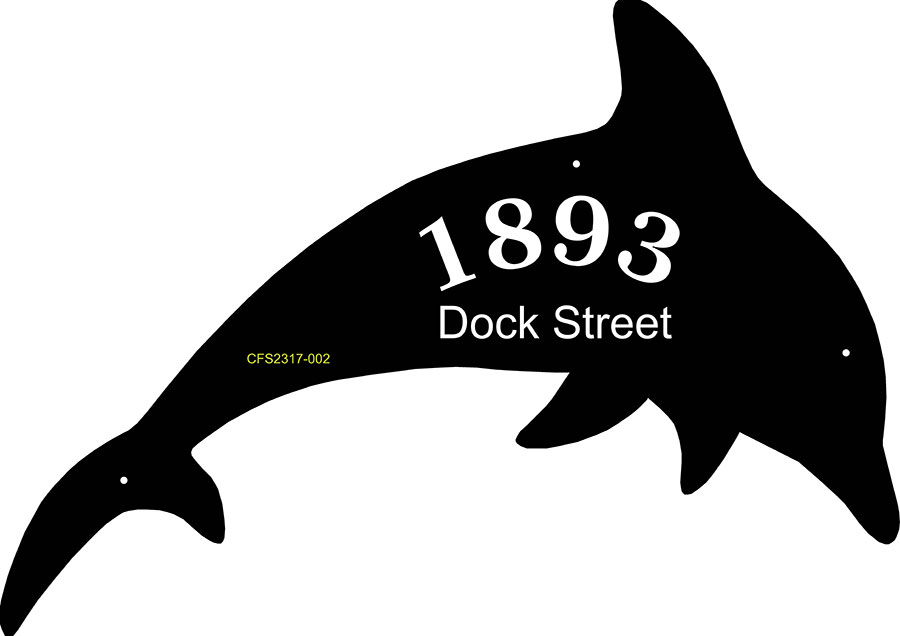 The Personalized Dolphin Shaped address sign is made from laminated acrylic with personalized engraving.  The playful dolphin address sign is available in 8 different colors with black or white lettering.  A great addition for an ocean lover's seaside home that elevates the coastal curb appeal.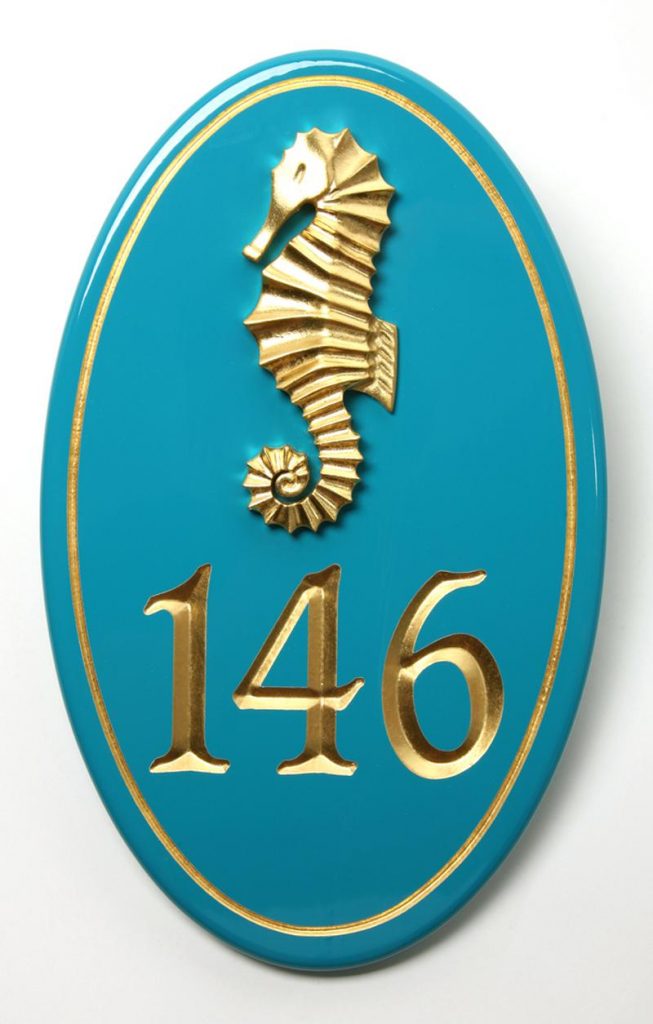 The Oval House Number with Teal Seahorse can be made in gold leaf or a metallic silver finish.  The teal seahorse is available in 7 color options.  This little elusive seahorse will stand by your entryway ready to greet your beach loving guests.   
The Aloha Address Plaque is a welcoming sign and displays the pineapple – the international symbol of hospitality.  What better way to convey to your house guests that you welcome them and extend your friendship to them.  This address plaque will bring much attention to your front door to increase your curb appeal.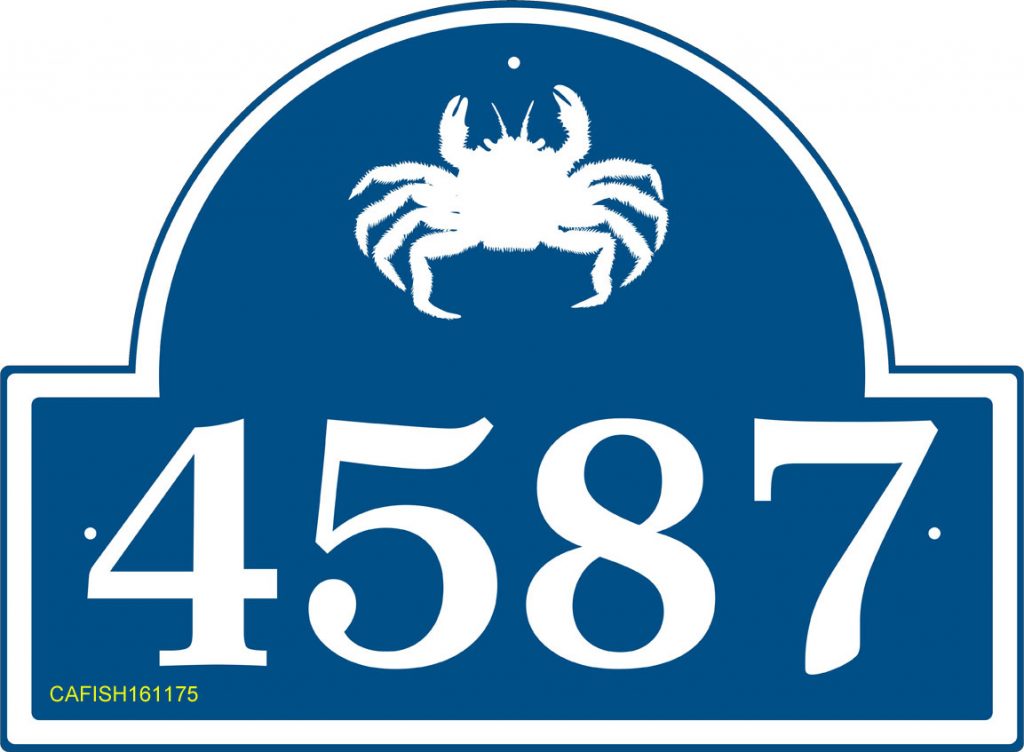 The Sea Creature house number sign is made from laminated acrylic plastic with personalized engraving.  The sea creature sign is available in 7 color combinations with either white or black characters.  The sea creature is available in fourteen different creatures including a flounder, sailfish, swordfish, whale, dolphin, shark, starfish, octopus, lobster, sea urchin, crab, seahorse, angelfish, or tuna.  Maybe you want two sea creature house number signs instead of one?  You can never have too many sea creatures around your coastal home!   
The Oval House Number with Turtle sign is available in either a gold leaf or metallic silver finish on the turtle motif and address numbers.  It is available as a wall mounted sign or as a hanging sign from a bracket or post.  Incredible artistry that'll delight all your beach loving guests as they arrive.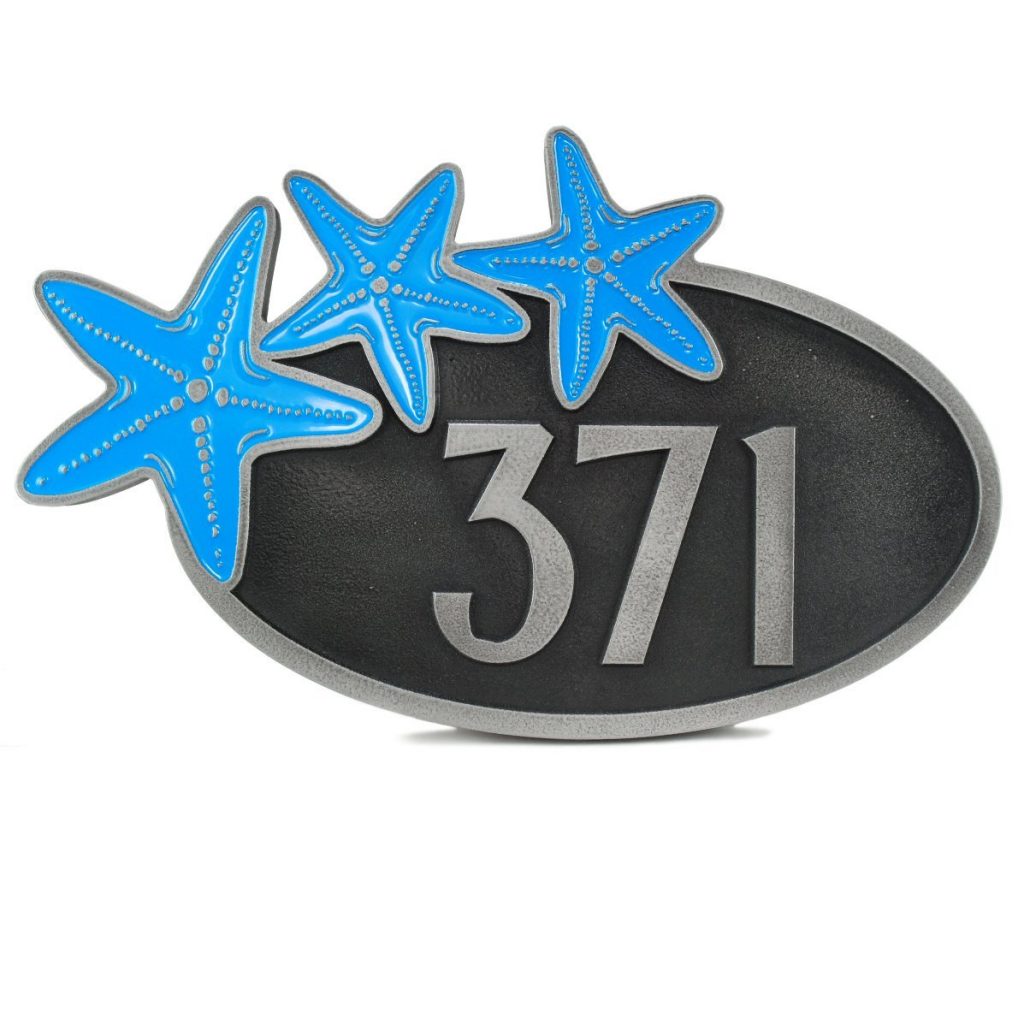 The Starfish Address Plaque is a metal coated plastic wall mount plaque that is strong and designed to withstand the outdoor elements.  The Starfish trio are displayed over the address plaque as if they attached themselves to the plaque.  Amusing plaque to greet your visitors as they arrive for a visit.
The Seashell Wave Personalized house number plaque is made from laminated acrylic with engrave logo and numbers.  The seashell wave features a conch shell on the left of the scalloped edged plaque.  The personalized house number plaque is also available with a scallop shell on the right side of the address.  It is a striking image with the scalloped edge.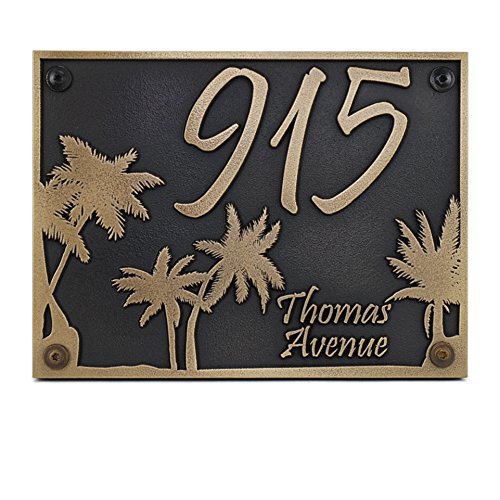 The Palm Tree Custom Plaque is made from a brass metal coated plastic form to protect it from the sometimes severe coastal weather we experience.  The Palm Tree plaque reminds you of a calm tropical breezy island scene.  An enduring treasure for any coastal home!
These nine ocean inspired street address plaques add humor and coastal curb appeal.  A win win for your personal sun-splashed enclave you call home.  Try one of the these coastal curb appeal ideas and let us know what you think!    
And if you have any questions, feel free to reach out to us in the comments below.  We always are ready to help you out.