Selecting the best shrubs for your shrub beds shouldn't cost a lot if you are willing to shop around.  If you've discovered that you need quite a few shrubs to run the length of your side or backyard, the cost can quickly escalate.  We may need up to 20 shrubs along our backyard fence so we will need to search for shrub sales or markdowns.  The best values in shrub sales are either near or at the end of the planting seasons if you live in a colder climate.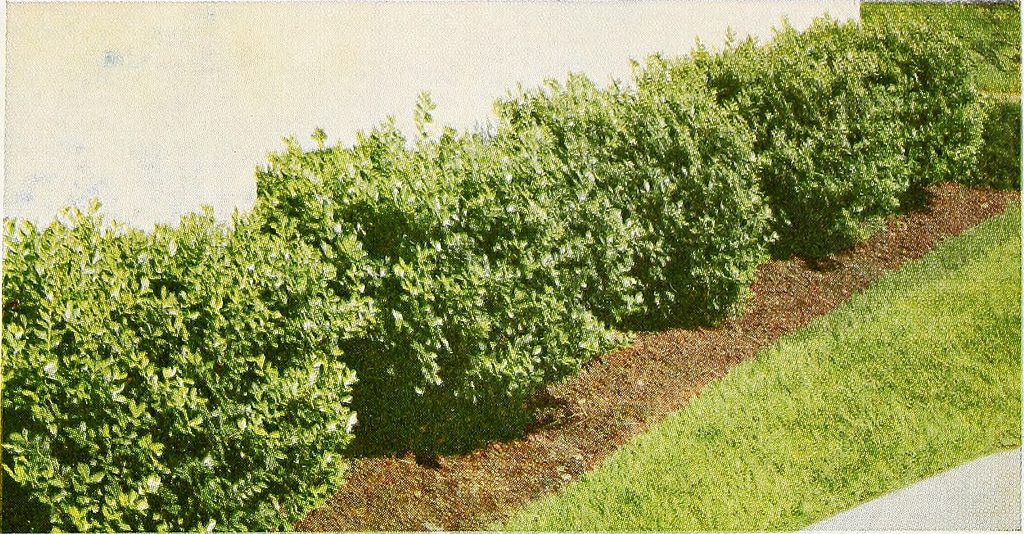 In the backyard, we have a stretch of ground about 152 feet in length.  The area is along a 6ft tall white vinyl fence.  We need to select shrubs that will satisfy five requirements for our particular needs.  Our requirements are:
(1) The shrubs at maturity must grow large enough that they provide a privacy wall, (2) the shrubs must function as a sound barrier, (3) the shrubs are aesthetically pleasing year-round so we are not interest in shrubs that lose their leaves in the fall.   Shrubs that maintain their leaves year around are evergreen.  Shrubs that lose their leaves in the fall are deciduous.  (4) The shrub must be able to sustain winter temperatures that drop to -10 or -20 below zero degrees.  (5) Last, the shrubs must be deer resistant.
After some research, we decided our best bet was either a holly or boxwood since they both maintain their greenery through the winter season, tolerate colder temperatures, are deer resistant, and they can provide a sound and privacy barrier.  Some holly and boxwood shrubs can cost well over $50 per shrub.  This is considerably more than we are interested in paying.  We will be a little more aggressive in our search for evergreen shrubs that are more affordable.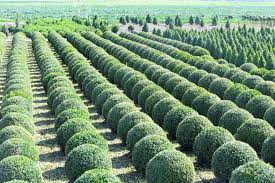 We are willing to purchase younger evergreen shrubs in 1-gallon containers rather than purchase maturer B & B (balled-and-burlapped) evergreen shrubs that are more costly.  We realize the younger 1-gallon evergreen shrubs will be considerably smaller when planted but we are willing to wait until they mature if we can pick them up for a really good price.  For this stretch of yard, we will need to purchase 18 to 20 shrubs that at maturity will be close to 6 feet tall.  These shrubs will be planted along the vinyl fence and an additional 30 to 35 shrubs that at maturity will be no more than 4 feet tall.  The 4 feet tall shrubs will be planted in front of the 6 feet tall shrubs.  These 50 or so shrubs will be a huge investment of time and money but we can save money by planting the shrubs ourselves.