As it is with many coastal communities, beach parking is extremely limited during the peak Summer months.  If you aren't at the beach by 10 am during the Summer season you won't find a park spot.  So, often we just bike to the beach and leave our car at home.  We get a little exercise, some fresh air before we get to the beach, the added benefit – is you never know who you'll run into on the way there.  Not a bad way to start the day!  
Rather than carry a backpack as we bike to the beach, we prefer to carry our beach supplies in a handy bike basket.  Our bikes need a sturdy, tough bike basket to contain our beach gear – water bottles, snacks, sunscreen, beach towel, hat, and phone.  Since the beach we usually go to typically doesn't have bugs, we will skip the bug repellant.  
We've been looking at various bike baskets and this is what we found.  Take a look and let us know what you think.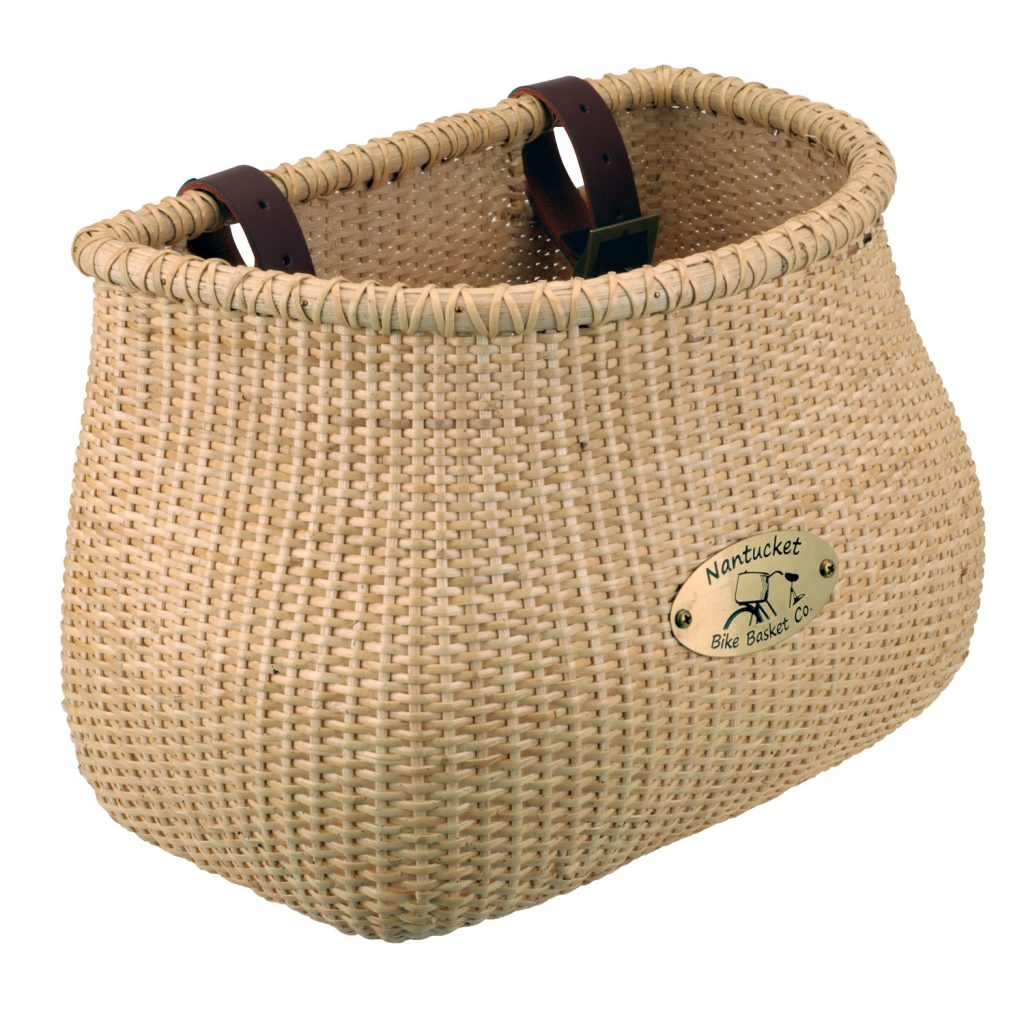 The Nantucket Bike Basket – Lightship Bike Basket (Large) is a classic New England bike basket.  These are sturdy, stylish front bike baskets that were modeled after the 1920's Nantucket baskets used in the whaling community.  It is of rattan with leather straps and can hold up to 13 lbs.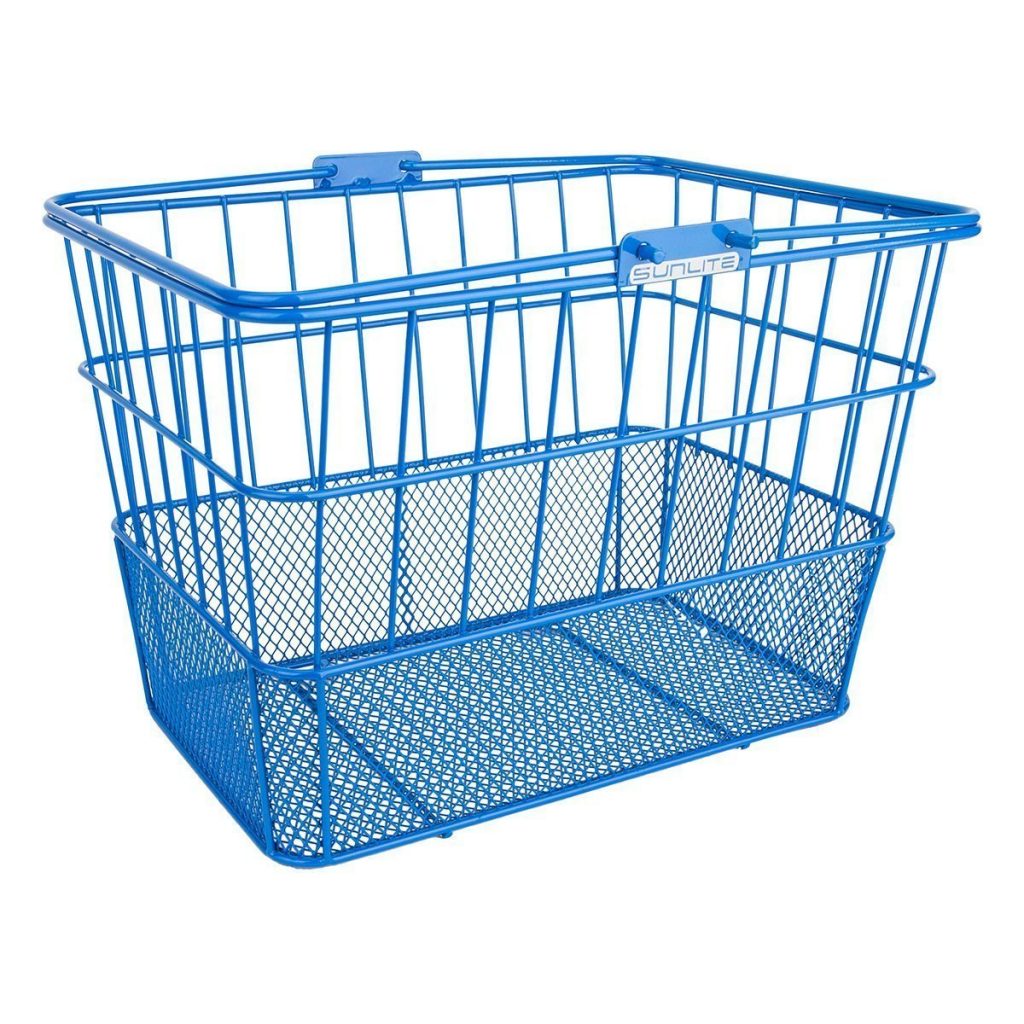 The Sunlite Standard Mesh Bottom Lift-off blue basket has powdered coated steel construction with mesh bottom.  It mounts to the handle-bar so it is a front bike basket that lifts off of the bracket.  This is a handy feature since you can park the bike then lift the basket out of the mesh bottom.  The portable basket is great to either take to the beach or pick up groceries on your way home.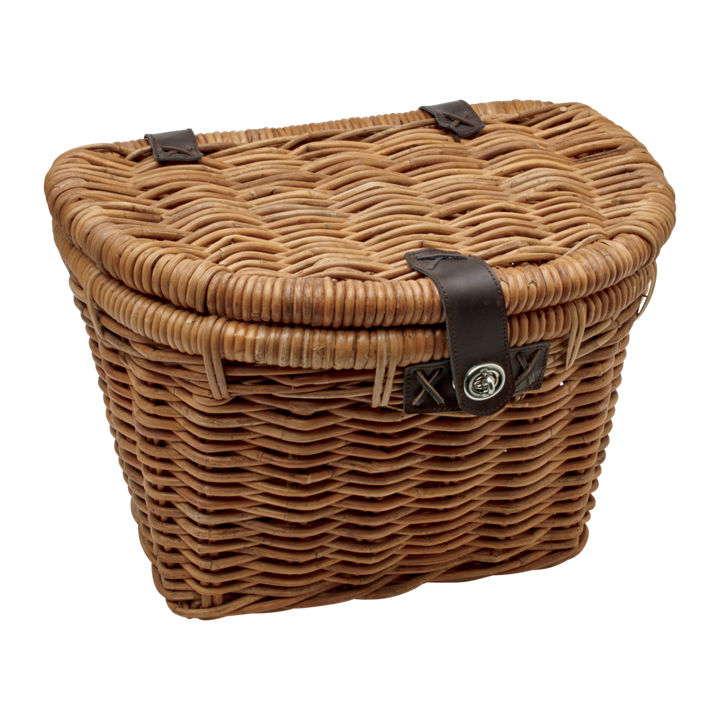 The Electra Rattan Basket with lid is made of natural rattan.  The straps are made of leather and handlebar mounted for a front bike basket.  The lid will keep your belongings out of the direct sun.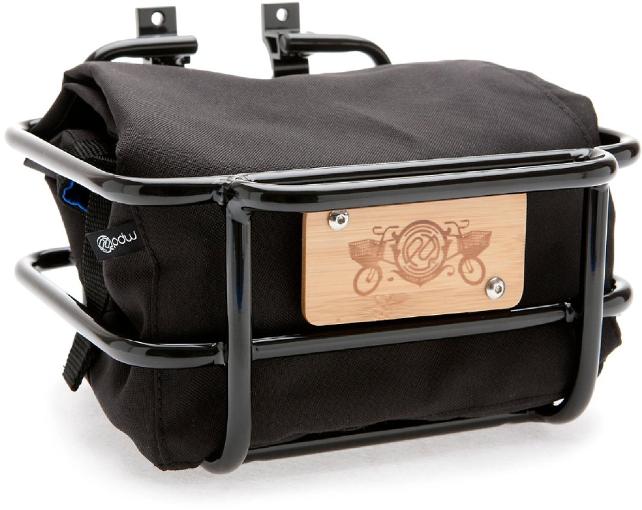 The Portland Design Works Takeout bike basket is a cargo hauling water resistant roll-top bag that clips securely into the basket.  It is a front bike basket that fits between the drop bars.  The roll-top bag slips out and can be used to carry your beach gear.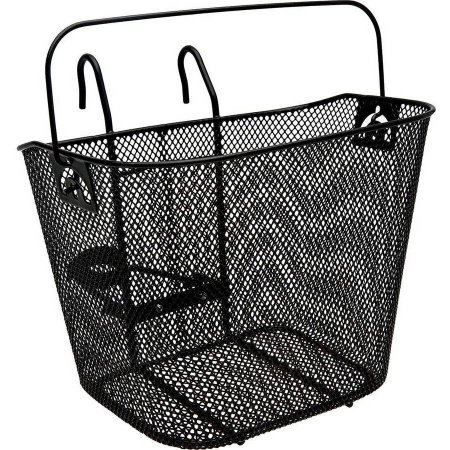 The Bell Sports Tote 510 Metal Handlebar black basket is made of durable metal construction with large storage capacity.  It is weather resistant and can easily carry your groceries home.  
 

Retrospec Bicycles Cane Woven Rectangular "Toto" Basket with Authentic Leather Straps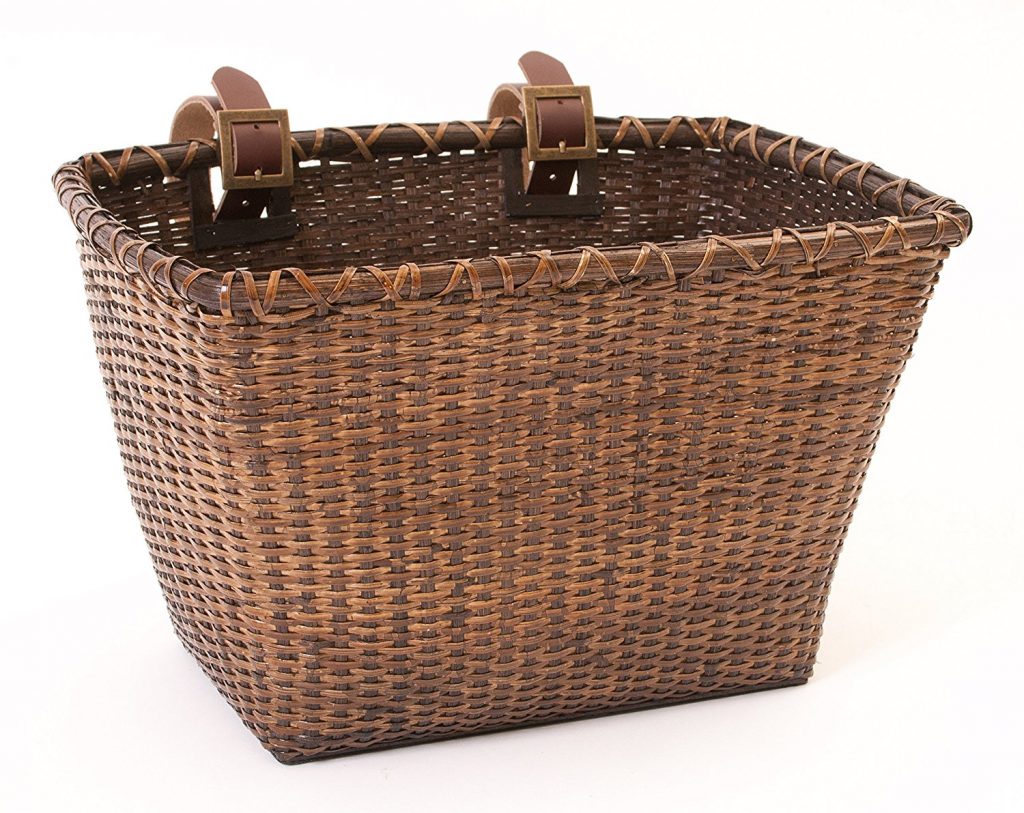 The Retrospec Bicycle Cane Woven Rectangular "Toto" basket is woven with durable cane, rectangular shaped influenced by the Nantucket lightship baskets with leather straps.  It is a front bike basket that can hold up to 15 lbs.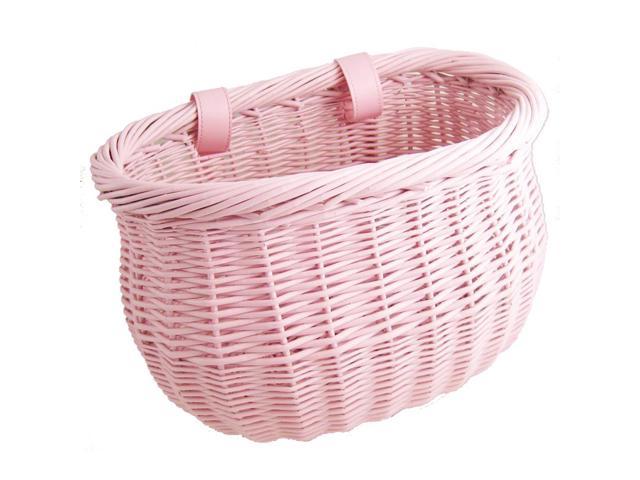 The Sunlite Willow Bushel Strap-on pink basket is a retro look that is a front bike basket.  The bushel design is stylish and pink is a perfect color for the beach.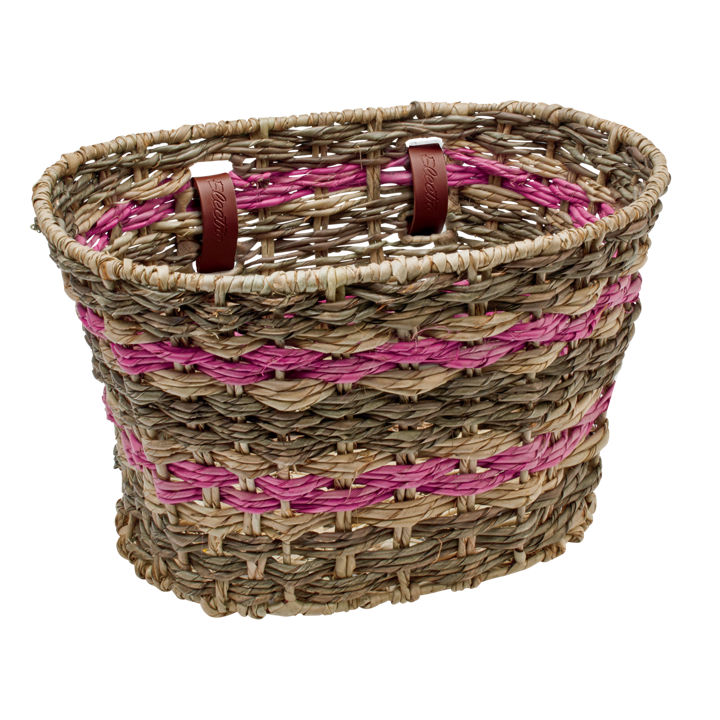 The Electra Natural Espresso Pink Palm Frond Basket is made in Mozambique.  It is made of mahanga palm that is dyed and woven.  A beautiful find the basket will a big hit on the beach!
 

PetSafe Solvit Tagalong Bicycle Basket, Dog carrier for Bikes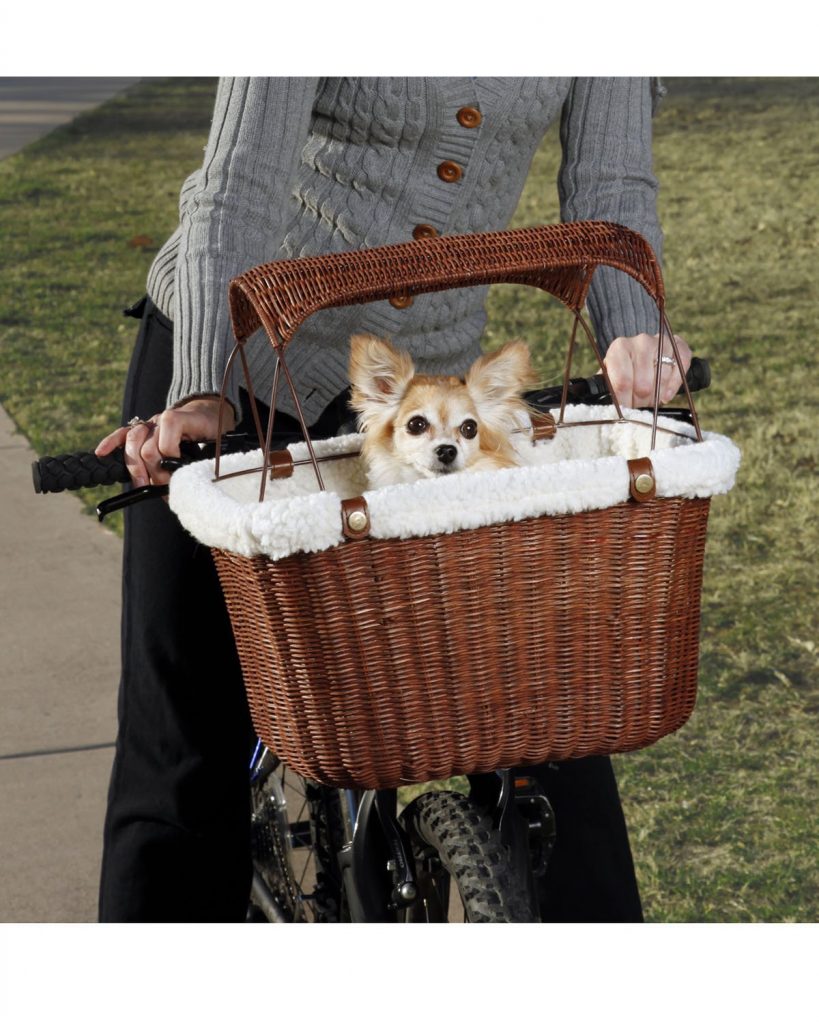 The PetSafe Solvit Tagalong Bicycle Basket is made of weather resistant tan wicker that can carry up to 13 lbs.  It has a faux sheepskin liner for comfort during those cool summer nights with breathable wicker construction.  There is an adjustable safety leash to keep your dog secure while riding.  You will have hours of fun riding with your pet to the beach in such a stylish basket.   
 

Electra Quick-Release Linear Bike Basket

in Graphite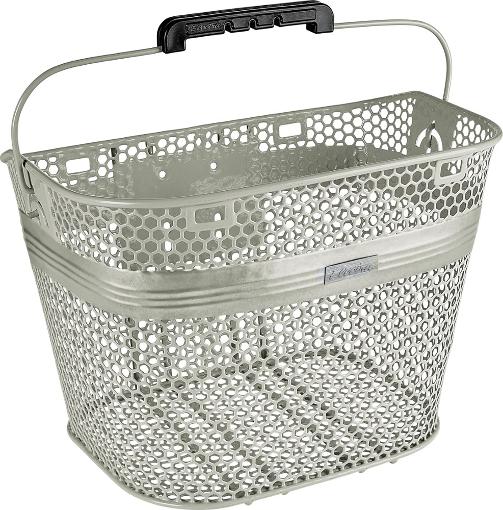 The Electra Quick-Release Linear Bike Basket in graphite is a front bike basket that attaches to the front handlebars.  It is easy to install and very sturdy.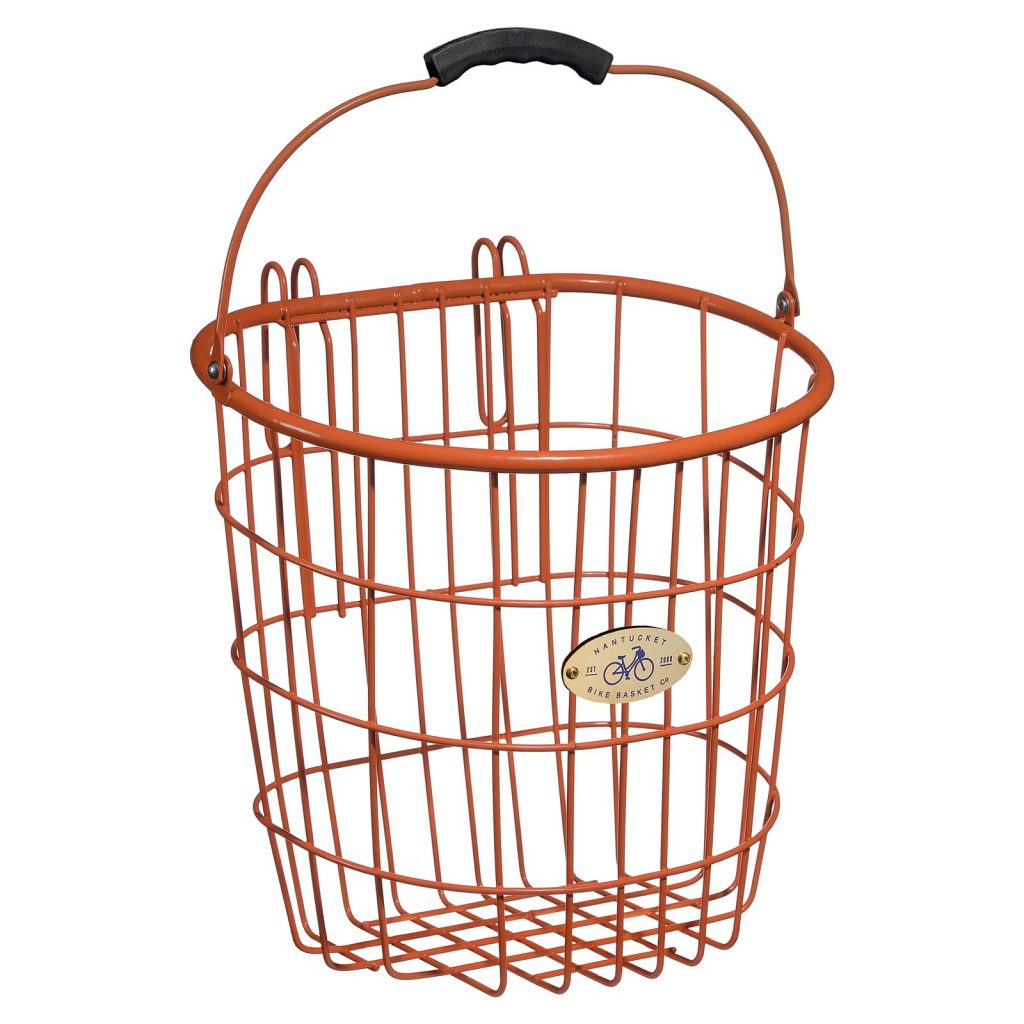 The Nantucket Bicycle Basket Co. Rear Wire Pannier orange basket is made of strong wire construction.  It is a rear bike basket with two metal hooks for attaching to the rear rack.  It has a quick-release bracket for easy removal.  A beautiful bright orange beach color.  
The Electra Quick-Release Wicker Bike Basket is made from wood wicker and includes a black mounting bracket.  It can carry up to 10 lbs.  Perfect wicker bike basket for taking your puppy for a bike ride, picking up bottles of wine, or carrying this week's beach reads.  
So, any thoughts on our list of 12 eye catching bike baskets for the ultimate beach ride?  These bike baskets can help you get your beach gear to the beach or help with your groceries back to your beach home.  We hope you enjoyed our beach bike basket selection.  
If you have any questions, feel free to reach out to us in the comments below.  We always like to hear from you and help out.