We all spend a lot of time dusting, washing, scrubbing, mopping, and cleaning our homes.  Then there are the messes your kids, pets, and spouse make.  At times, it feels like it is never-ending.  So, when you clean you expect good products that can work as hard as you do.  
You don't have to spend extra time cleaning, mopping, and scrubbing when you have the right cleaning tools and products on hand.  We've rounded up 15 products that can make your life easier or at least your cleaning life easier!  Take a look and let us know what you think.  
Microfiber Hand Duster by OXO Good Grips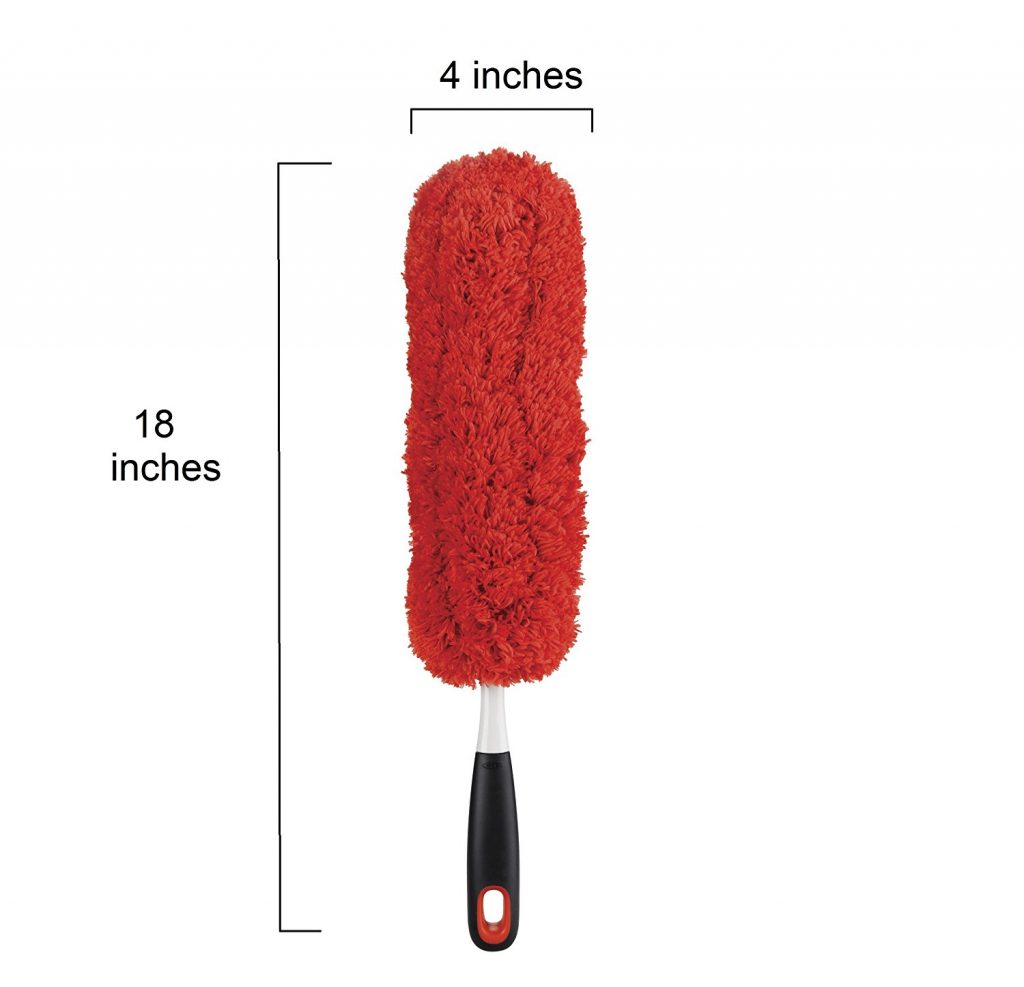 The OXO Good Grips Microfiber Hand Duster is a hard working duster that traps and holds dust.  The hand duster head is a generous size and covers a wide area as you dust.  The handle is a soft and non-slip grip, when you are done the head can be machine wash for the next time you need to dust.  Easy to use and easy to clean!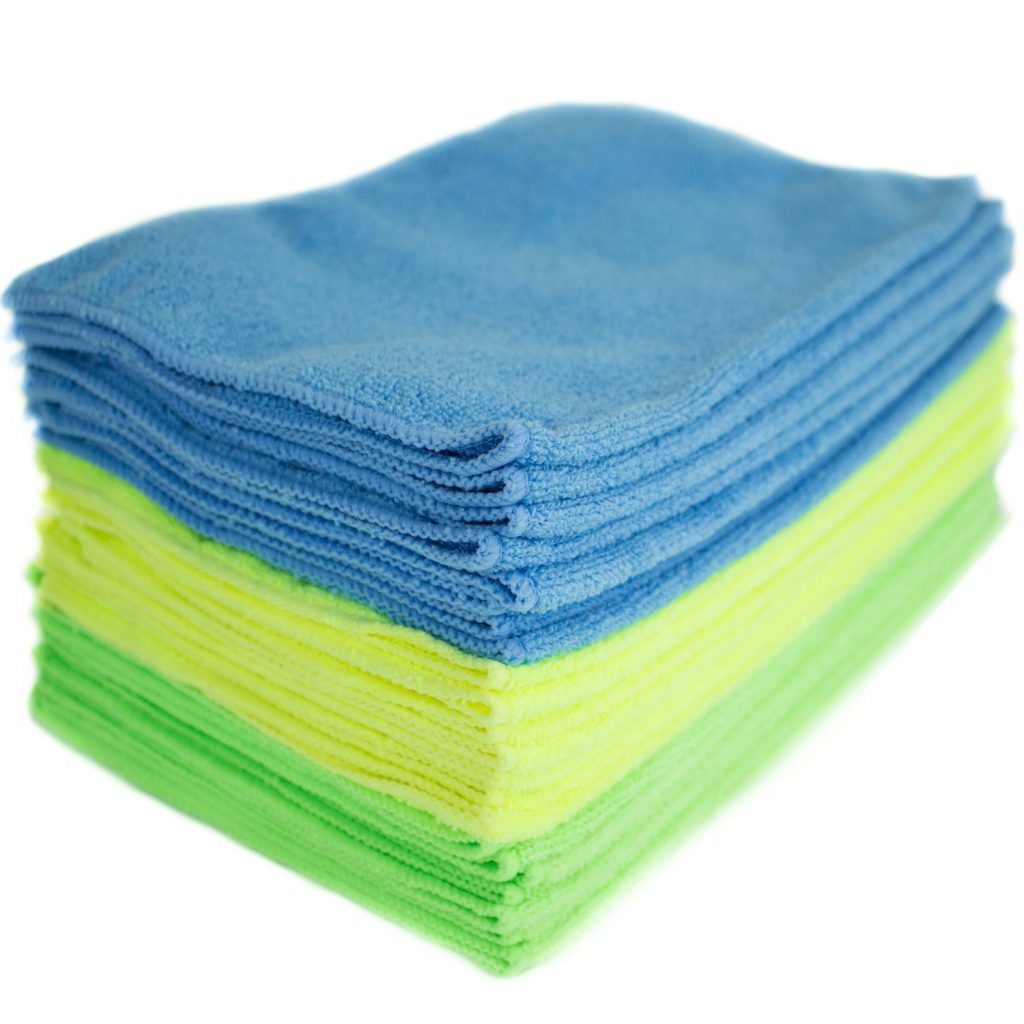 The Zwipes Microfiber Cleaning Cloths are plush, super soft cleaning cloths.  The microfiber cleaning cloths are lint free and streak free for cleaning in the kitchen, bathroom, and anywhere you have a cleaning job to do.  The hard working cloths are reusable and machine washable.  They come in several colors so you can assign a particular color for a particular task.  How cool is that?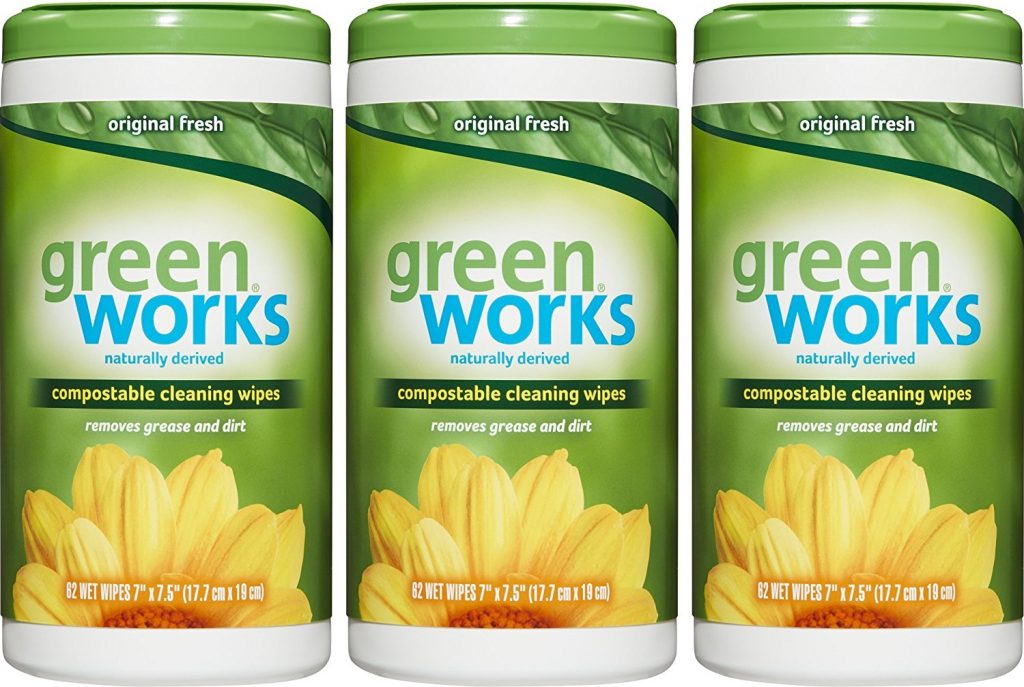 The Green Works Compostable Cleaning Wipes are a great alternative when you can't use the microfiber cleaning cloths.  They are compostable and naturally derived.  The cleaning wipes are hardworking with a pleasant fresh scent.  A good alternative when you are traveling and need cleaning wipe at a hotel.  
Better Life Natural All-Purpose Cleaner is safe and effective for all surfaces such as countertops, walls, floors, etc.  The all-purpose cleaner is also available in a scent free option.  For those that do not care for the smell of vinegar, Better Life Natural All-Purpose Cleaner – Clary Sage & Citrus is a great alternative!
 

MojaFiber Glass Cleaning & Polishing Microfiber for Windows & Mirrors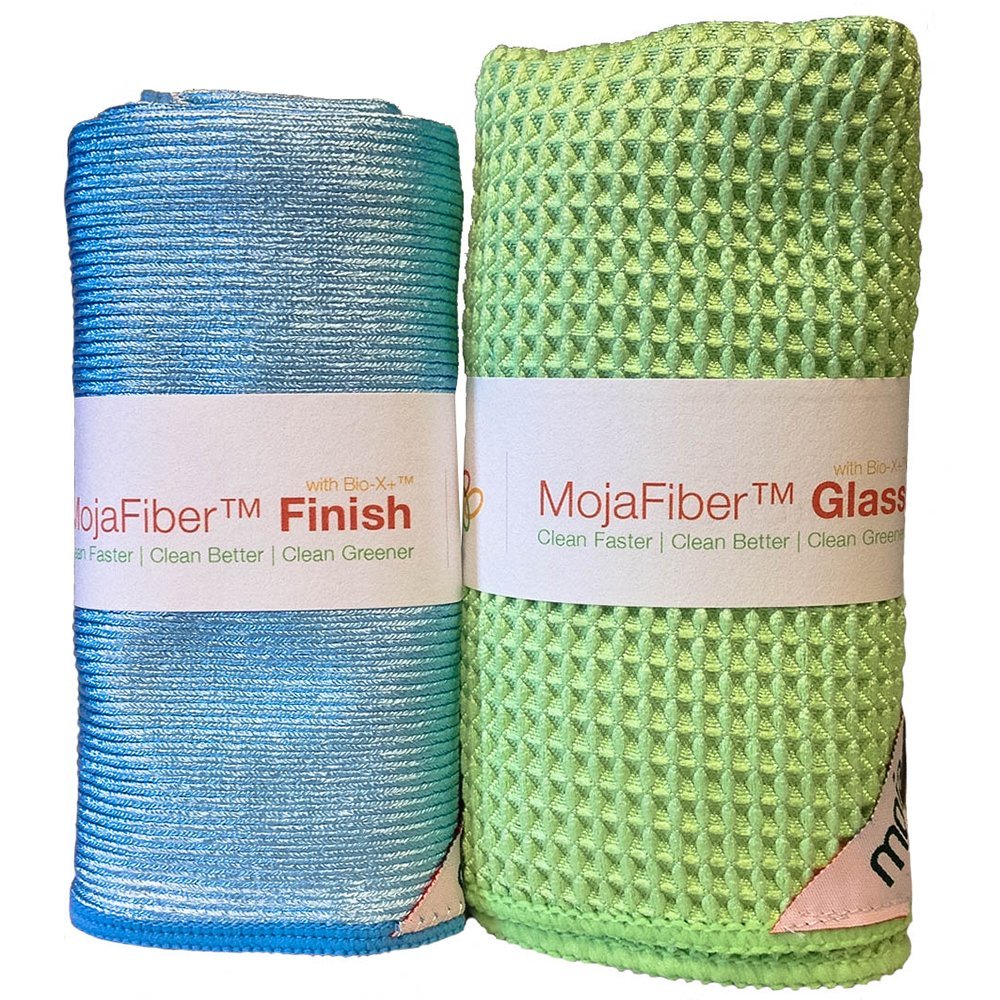 MojaFiber Glass Cleaning and Polishing Microfiber cloths are lint-free, streak-free, and perfect for cleaning glass surfaces such as mirrors and windows.  Simply add water to the microfiber cloth to clean the glass surface.  This is a real money saver since you eliminate the use of paper towels and any glass cleaning solution.  The microfiber cloths can be washed and reused to clean over and over.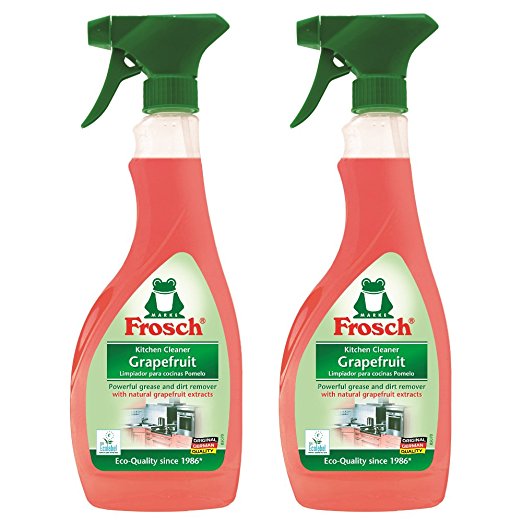 Frosch Natural Grapefruit Multi-Surface Kitchen Cleaner is an organic cleaner for all kitchen surfaces such as countertops, appliances, cooktops and grills, granite, tables, and more.  The grapefruit cleaner removes grease and residue from all kitchen surfaces.  Green cleaning for your kitchen!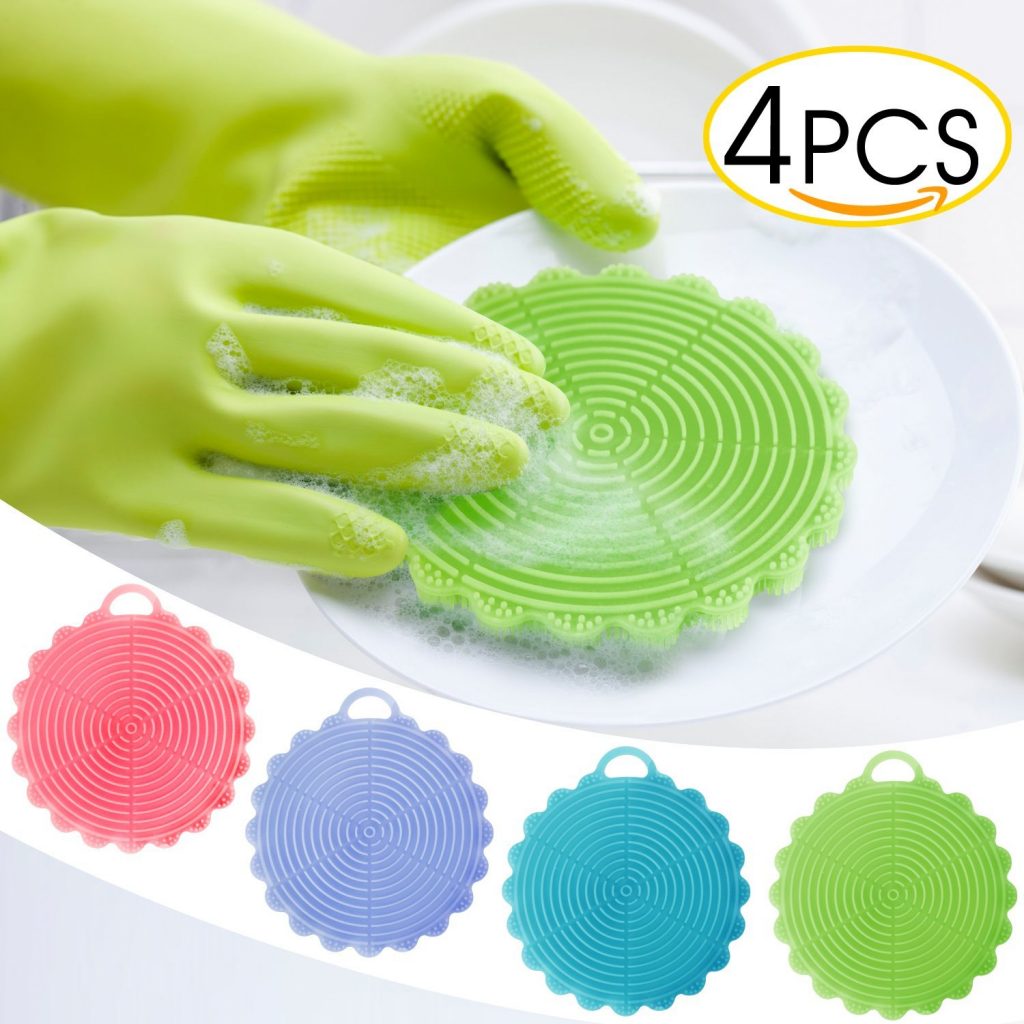 The Silicone Sponges for Kitchen Dishwashing are two-sided food grade, environment friendly sponges.  The silicone sponges can be used for scrubbing dishes or as an oven heat insulated pad for handling pans right out of the oven.  It is easy to clean and drys quickly.  The silicone sponges – set of 4 in different colors – are reusable and retain no flavor.  These dual use sponges are attractive, who knows maybe your children will want to wash their own dishes!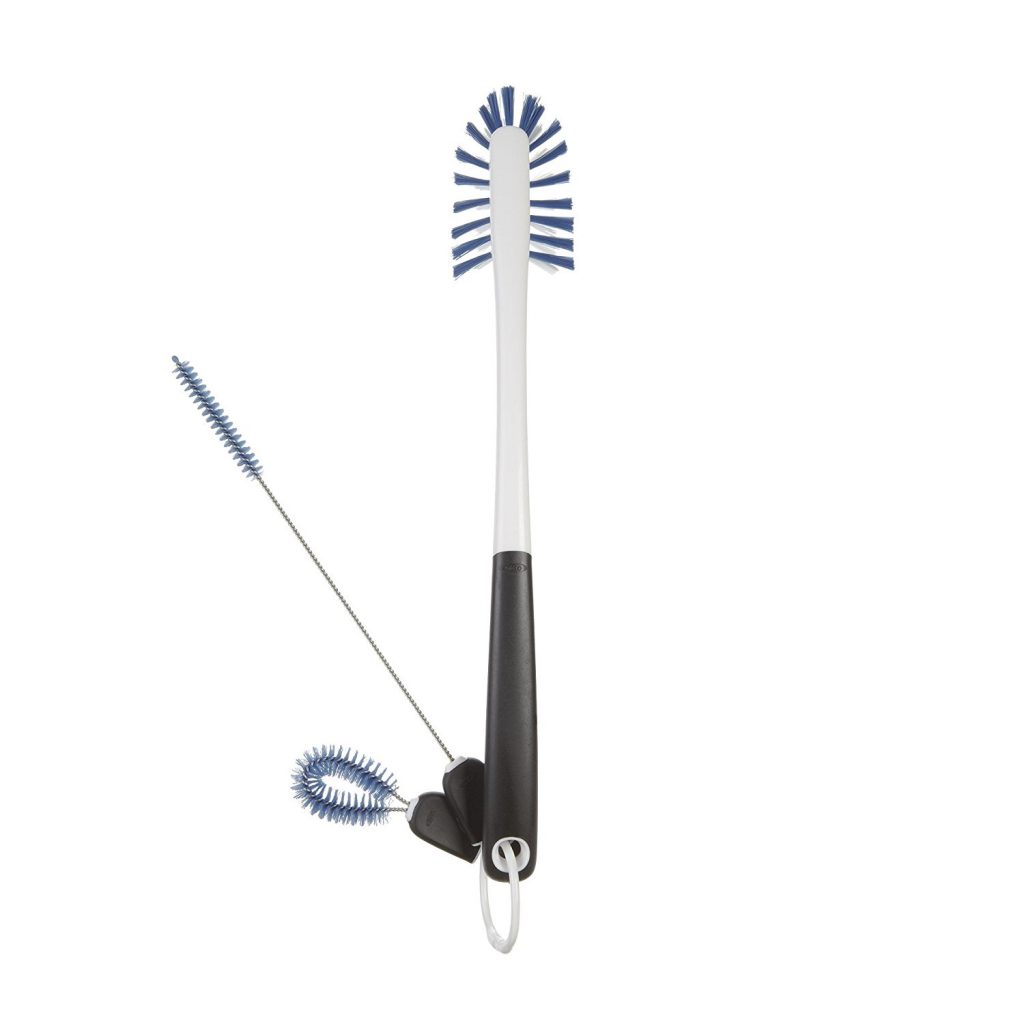 The OXO Good Grips Water Bottle Cleaning Set includes a long bottle brush, a straw brush, and detail brush.  The three brushes have nylon bristles and are connected by a handy ring.  Perfect for cleaning sports bottles, blenders, or bottle straws.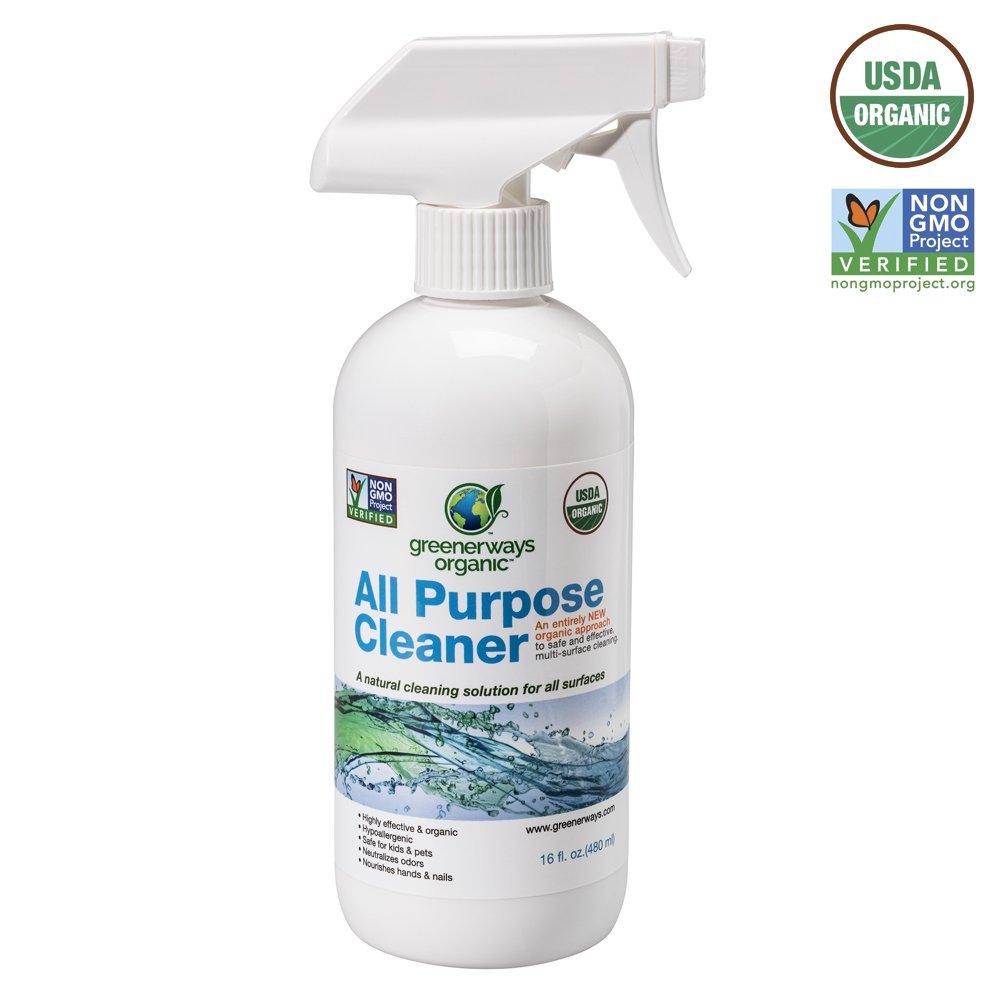 The Greenerways Organic All-Purpose Cleaner is a multi-purpose organic cleaner.  This all purpose cleaner is great for your kitchen, bathroom, laundry room, garage, etc.  The cleaner leaves a pleasant aroma of citrus and mint.  Great organic product.

The OXO Good Grips Extendable Tub & Tile Scrubber is great for tiles, tubs, floors, and hard to reach places such as the area behind the toilet.  The tub and tile scrubber anti-microbial head is uniquely shaped to get into tough corners and edges.  Great for any hard to reach area in your home!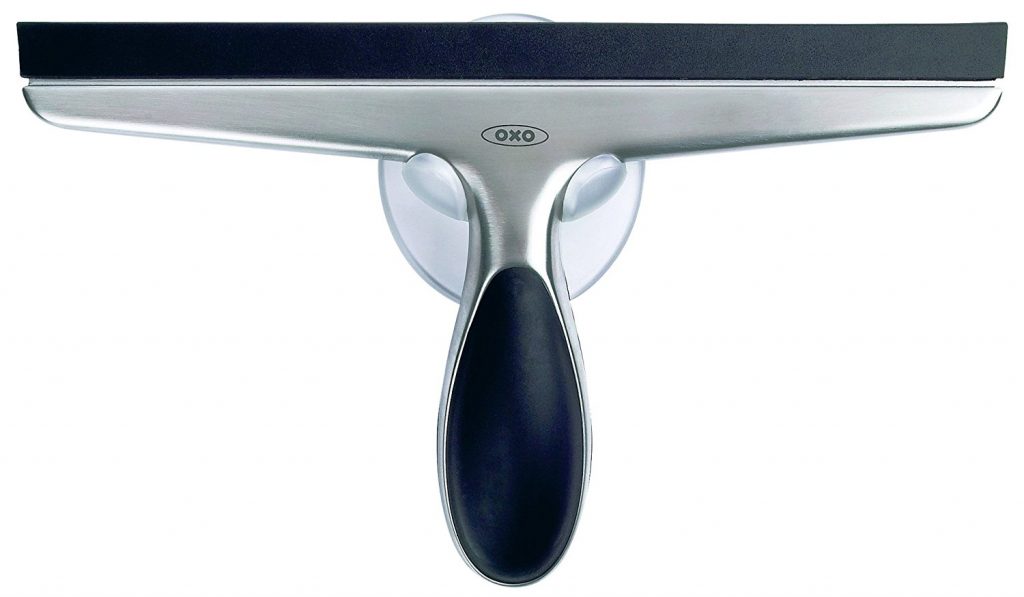 The OXO Good Grips Stainless Steel Squeegee is a great little tool for daily quick cleaning.  The squeegee wipes any excess water on tile, shower doors, or mirrors in your bathroom.  A quick wipe keeps the shower and tile looking fresher.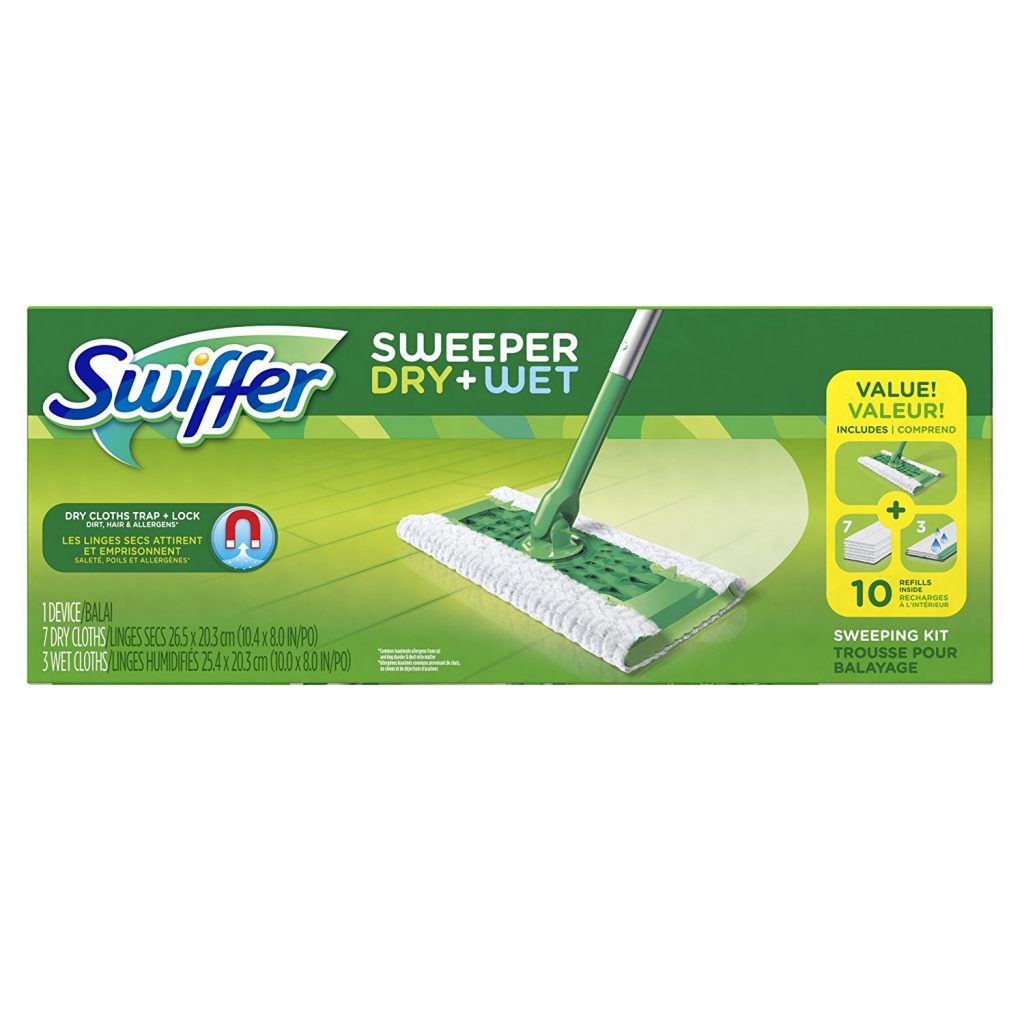 The Swiffer Sweeper Cleaner Dry and Wet Mop Starter Kit is an alternative to the standard broom and mop technique of floor cleaning.  It is great for wooden floors, tile floors, or linoleum flooring.  Great for picking up dirt, dust, and hair that collects on your floor.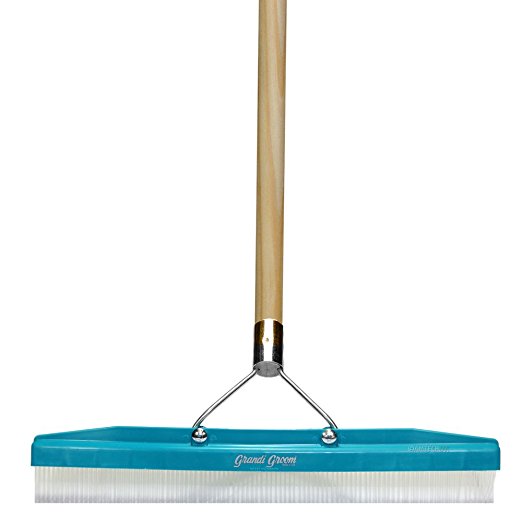 The Grandi Groom Carpet Rake is great way to clean excess hair that collects on your carpet flooring.  The extra-wide 18" head can clean over a larger area more quickly.  Vacuum before using the carpet rake then vacuum afterwards to pick up any loose piece of dirt that the carpet rake loosen.  Great for extracting pet hair from carpet!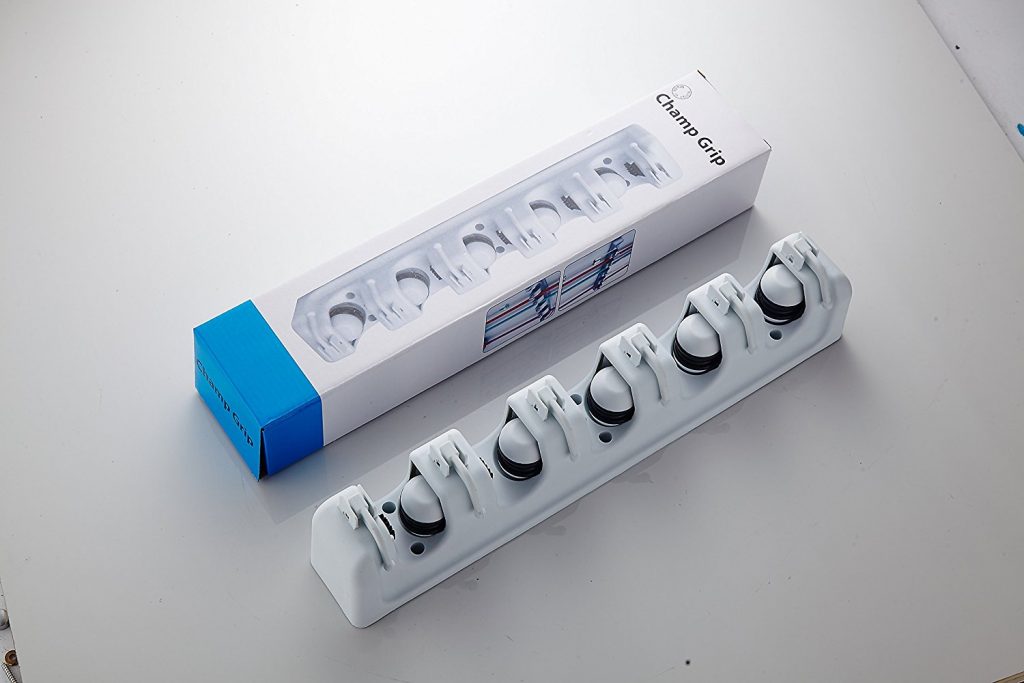 The Clamp Grip Mop Broom Holders can store 11 cleaning tools in the slots.  The cleaning holder is easy to install and has rubber grips to snuggly place your floor cleaning tools into the slots.  You can also hang your cleaning totes on one of the hooks.  The hooks can be folded down when they are not in use.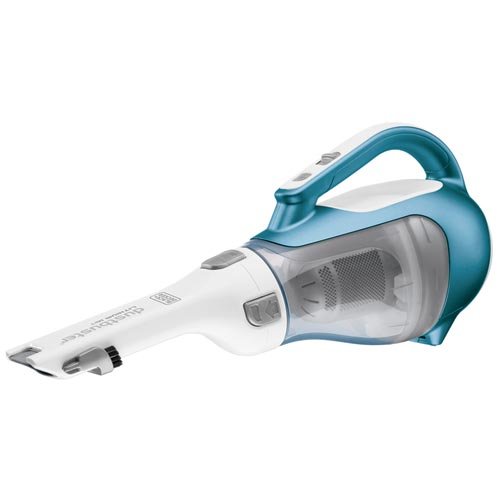 The Black and Decker Cordless Lithium Hand Vacuum is a lightweight, long lasting hand vacuum cleaner.  The hard working hand vacuum is portable and bagless.  The container holding the dirt vacuumed is clear and can be readily emptied without much effort.  Handy to have for quick pick ups of dirt, food spillage, and dust.   
It's important to you to keep your home clean and tidy as much as possible.  If you clean as you go about your daily activities, it will be easier to maintain your home.  Just taking a couple of minutes to tidy as you go, makes a huge difference in keeping your place clean and neat.  These ideas are hard working just as you are and can help keep you organized.  Try these ideas and let us know what you think!
And if you have any questions, feel free to reach out to us in the comments below.  We always are ready to help you out.