Searching for refrigerator organization hacks? Something that can help keep your refrigerator running smoothly. And keep an organized and clean fridge?
Your refrigerator is one of the least frequently cleaned places in your home. With the many other household work that is needed day after day, the fridge is often neglected. Cleaned maybe on a rare occasion. Or cleaned only when needed, usually right after a spill happens.
And to make matters worse, a disorganized refrigerator leads to food spoilage. Strawberries you recently bought have somehow been pushed to the back of the fridge. When you finally come across the strawberries they are spoiled. Does it seem like food goes missing in that dark hole of the refrigerator? It later resurfaces but in the form of rotten spoiled food. Which is troubling because nobody likes wasting food.
Avoid spending money on groceries that you don't need. This is especially true for produce with a shorter shelf life. Stay on your food budget by buying only food you need. This can be done with an organized refrigerator. For instance, designate a single shelf for food with a shorter shelf life.
We rounded up 10 refrigerator organization hacks that can help keep your fridge organized and clean. Take a look at these hacks to help stay organized. And prevent food waste bought with hard earned money.
Fridge Bins & Freezer Organizer Bins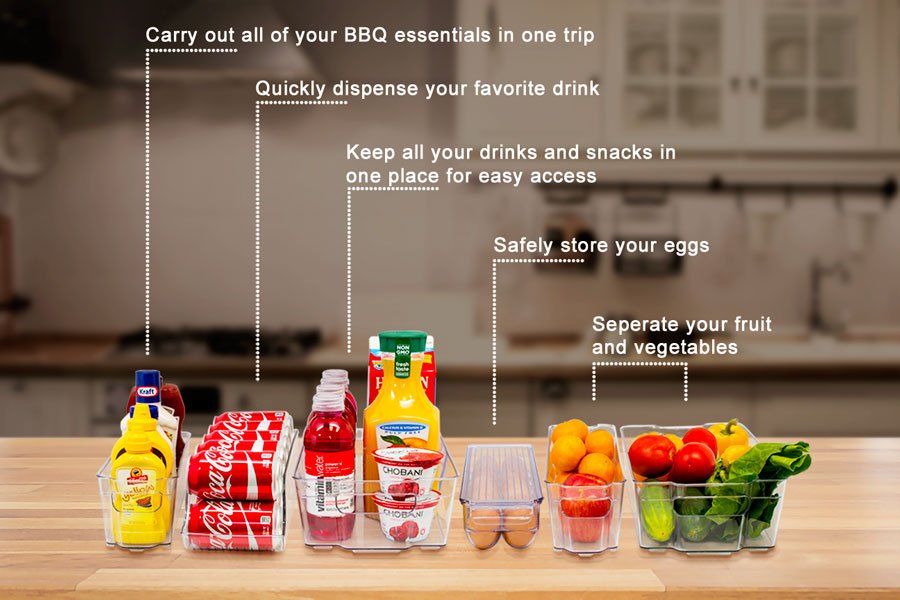 The Sorbus Fridge Bins and Freezer Organizer is a 6 piece set of storage bins. Versatile bins to use in the fridge, freezer, or pantry. The set includes 2 wide drawers, 2 narrow drawers, a can and egg dispenser. Use wide drawers for produce or larger food items. Narrow drawers hold snacks or slimmer containers. The can dispenser hold drinks or cans. The egg dispenser can hold up to 14 eggs. The organizer system is made from clear plastic for a quick look for ingredients.
Tip: Fridge bins can organize meal preparation ingredients. Or bins can organize meals for a given day. Save time. But even more important, reduce produce and spoilage with this system.
2. Refrigerator Mats, Hity Tech EVA Refrigerator Liners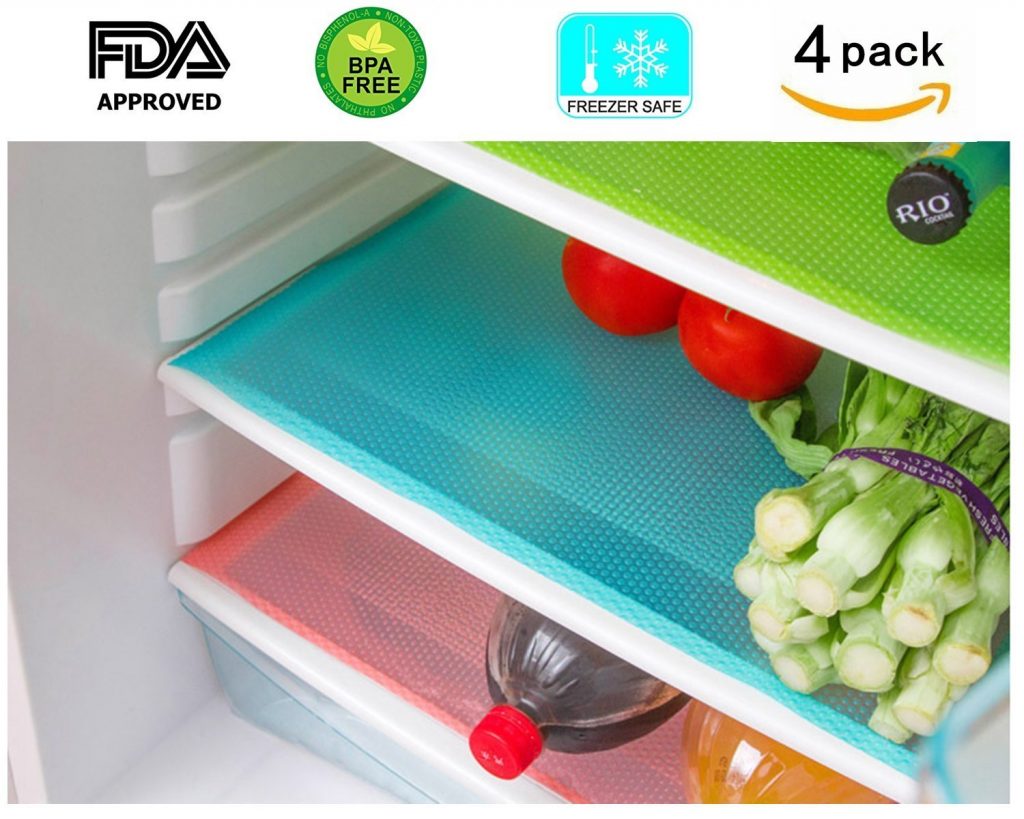 Refrigerator Mats or Liners are washable liners. The mats protect refrigerator shelves. They confine spills to the mats so no leaking to lower shelves. The mats can be cut to fit your refrigerator shelves. Much easier to clean than having to remove heavy fridge shelves. Much lighter than fridge shelves. When removing heavy fridge shelves, there is a risk of breaking fridge shelves. Using refrigerator mats eliminates this risk!
Tip: Ideal for anyone who finds it difficult to remove and wash heavy fridge shelves. Cleaning mats is easy, faster rather than cleaning the heavy shelves. Saves time.
3.
Reduce WaterWeek Reusable Water Bottle Set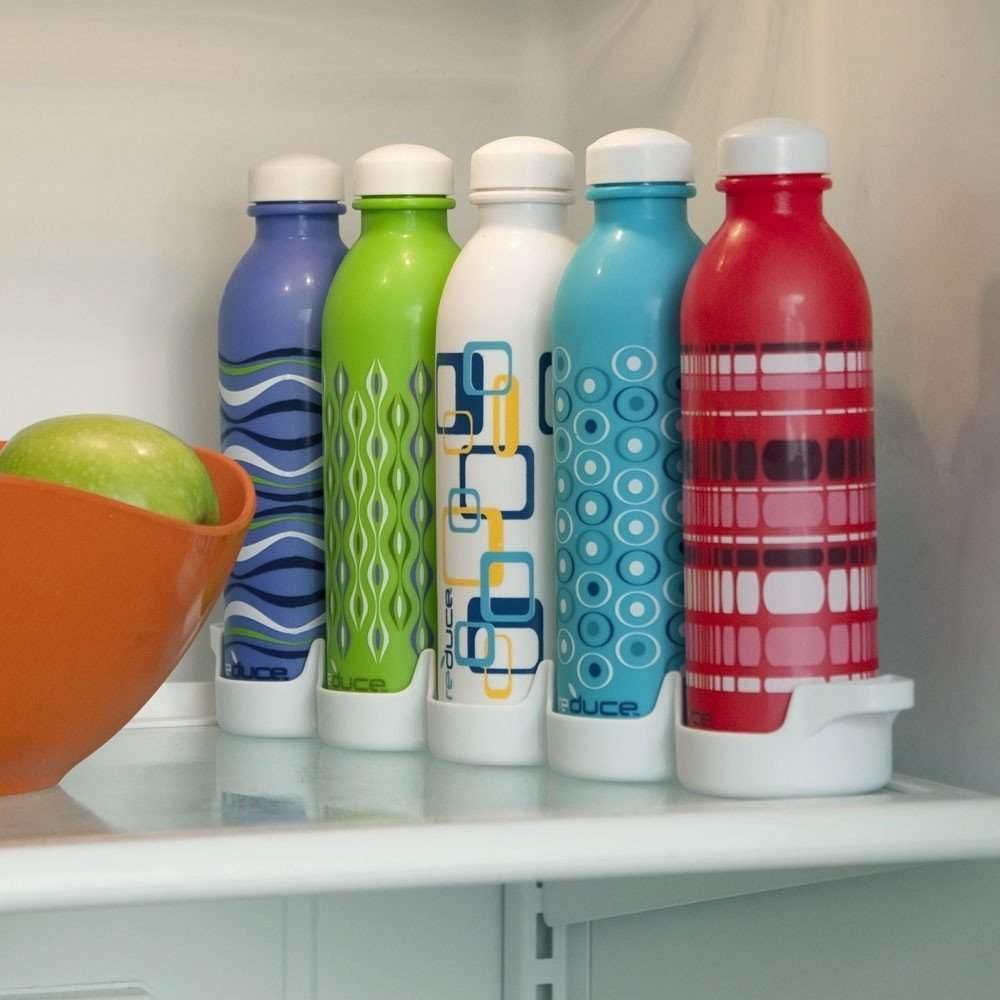 Reusable Water Bottle Set with Fridge Tray is simple to use. Fill, chill, and go! No more disposable plastic bottles. No need to recycle disposable bottles. Take your water on the go with this set of 5 water bottles. Each bottle is impact resistant ABS plastic. A leak proof solution. Save money by filling your own water bottles. And even better, reduce waste!
Tip: Eliminates the need to lug large bags of plastic water bottles to the transfer station or recycle bin. Save time by reusing a water bottle system.
4. Stackable Vertical Standing Water Bottle Holder Stand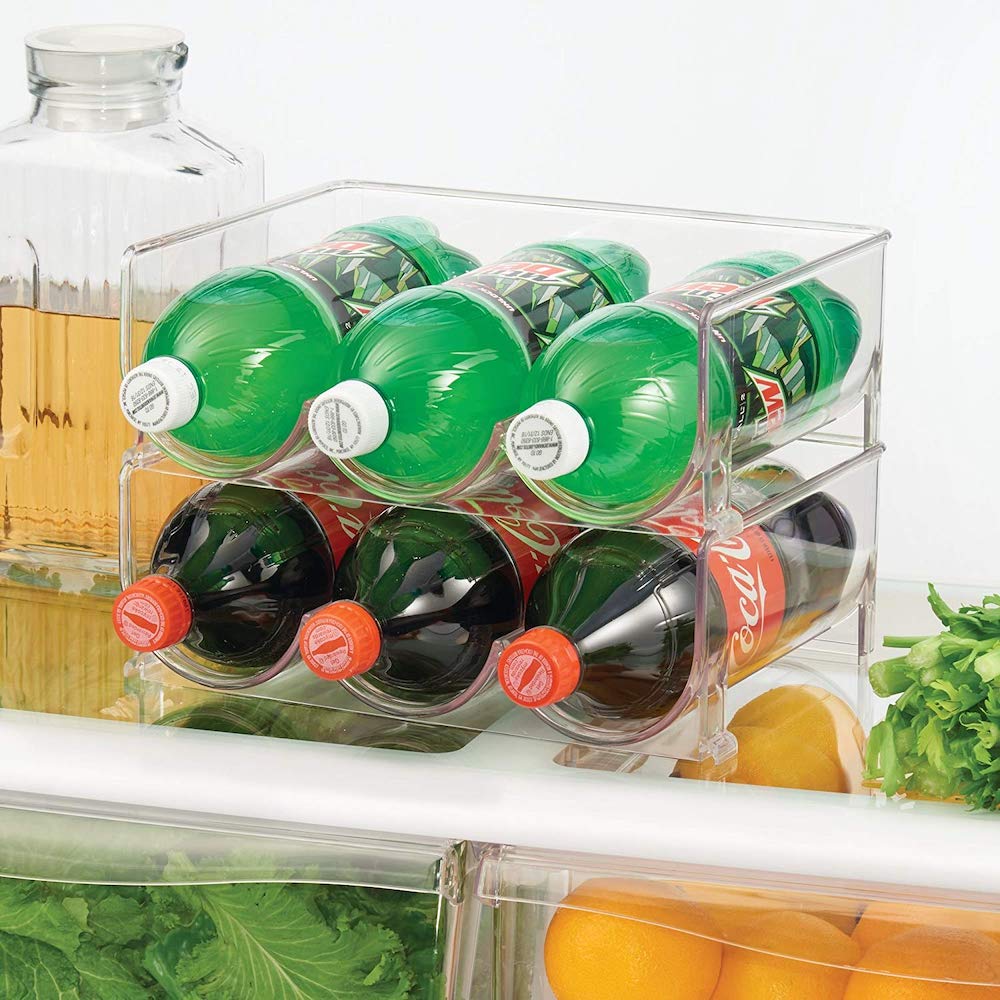 Stackable Vertical Standing Water Bottle Holder Stand hold up to 3 reusable bottles. A convenient organizer with easy access for grab and go days. Horizontal or vertical storage to maximize space. Set of 2 stands.
5. Lazy Susan Turntable Storage Container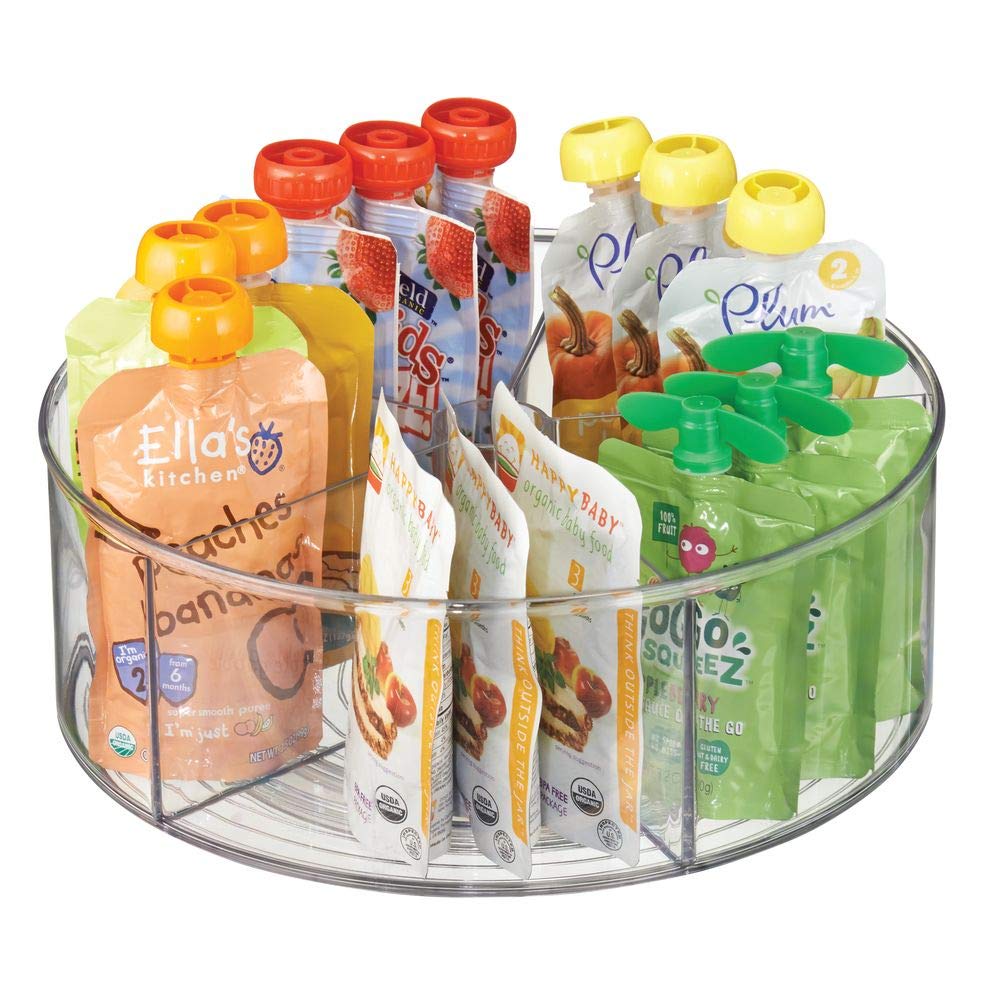 Lazy Susan Turntable Storage Container is divided into five sections. A spinning space saver with high side walls keeps contents tidy and convenient. A smart storage solution for children's snacks.
6. Greenco Refrigerator & Freezer Drink Holder Storage Bin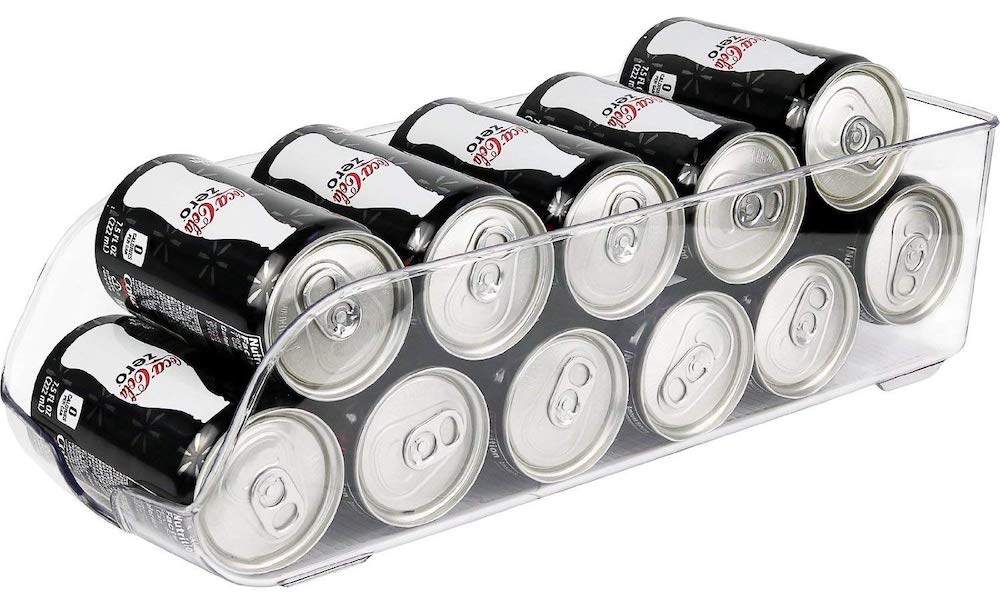 Greenco Refrigerator Freezer Drink Storage Bin works nicely in your refrigerator or freezer. Convenient storage for can drinks. A true space saver made of clear plastic. See through plastic allows for refills when needed. Cleans easily with warm soapy water.
7. Refrigerator Water Bottle Holder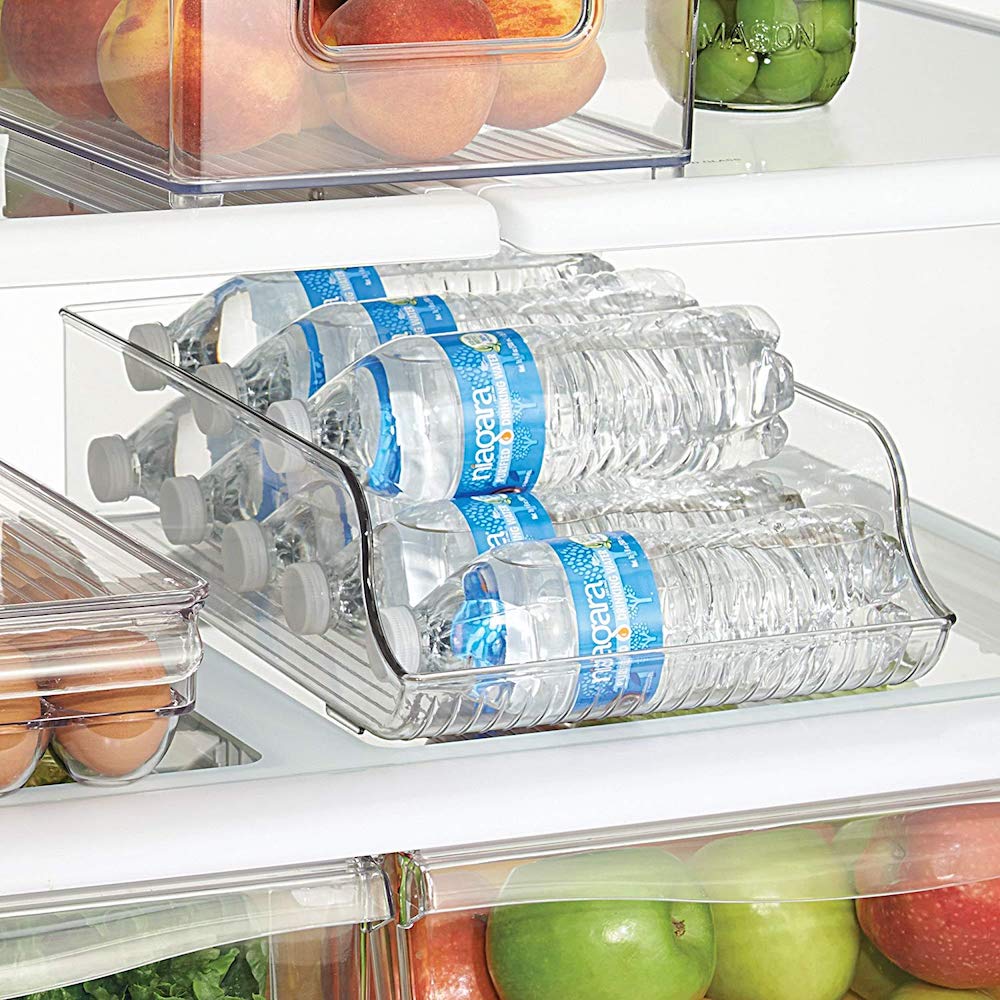 Refrigerator Water Bottle Holder for a quick refill. Holds up to 9 bottles. Easy access, safe, and sturdy bottle holder.
8. GreenBags – Reusable BPA Free Food Saver Storage Bags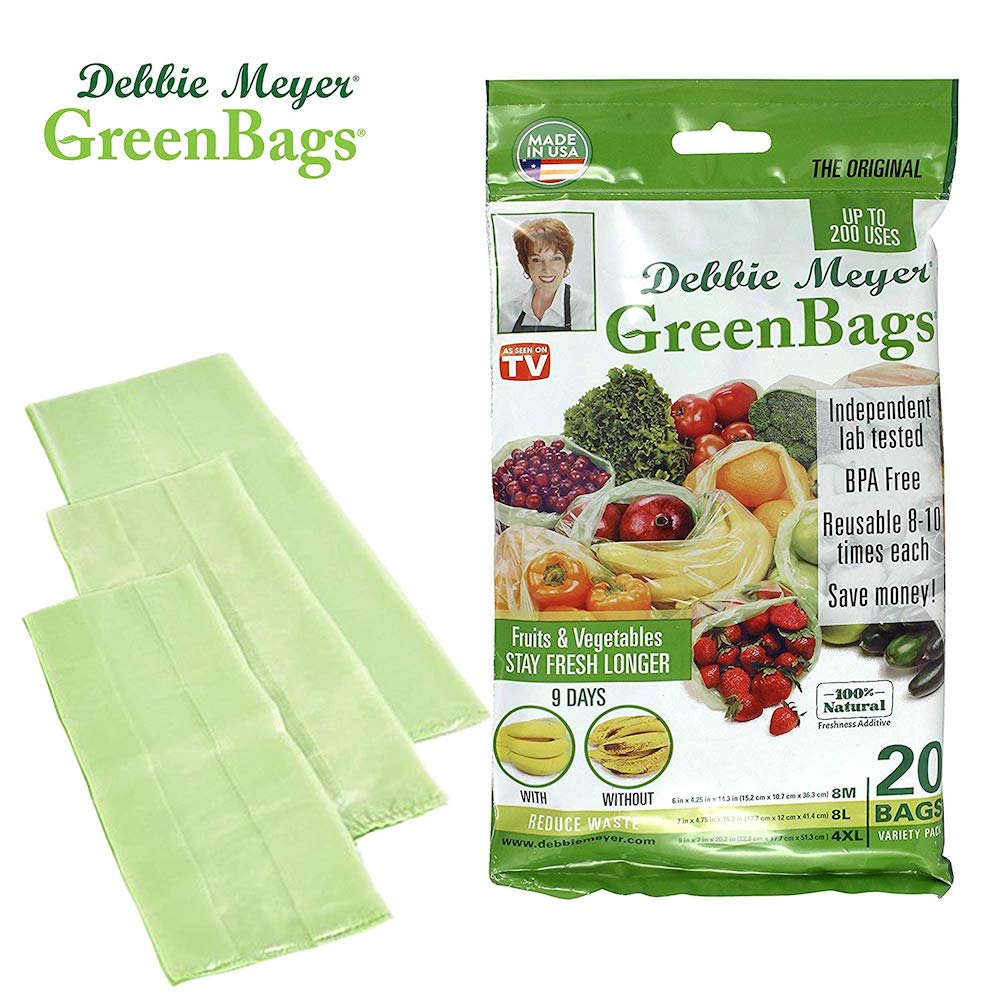 GreenBags – Reusable BPA Free Food Saver Storage Bags can extend the freshness life to your produce. GreenBags removes the ethylene gas from the produce. Reusable GreenBags prevents premature aging and deterioration of the produce. Reduce your produce waste with these bags. Save money. Bags are reusable 8 to 10 times. Rinse bags with clear water and allow to dry.
9.
Progressive Fresh Fruit and Vegetable Keeper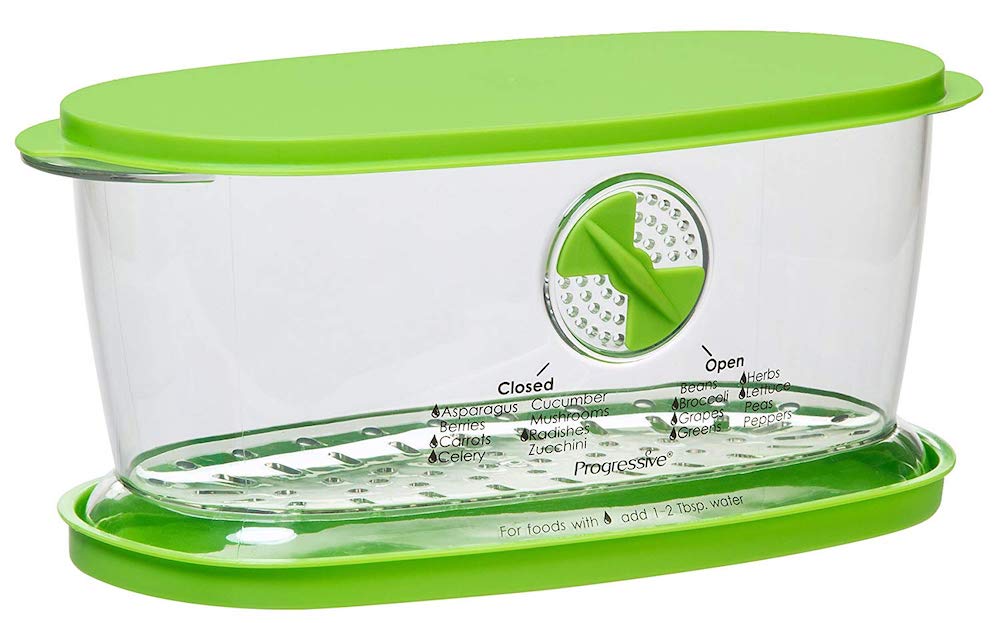 Prepworks by Progressive Fresh Fruit and Vegetable Keeper extends the freshness life of fruits and vegetables. Space saving container is a perfect size for storing carrots, radishes, grapes, and more. Wash produce then store in keeper. An adjustable vent allows for regulation of air circulation.
10.

Breathable Fresh Herb Keeper and Herb Storage Container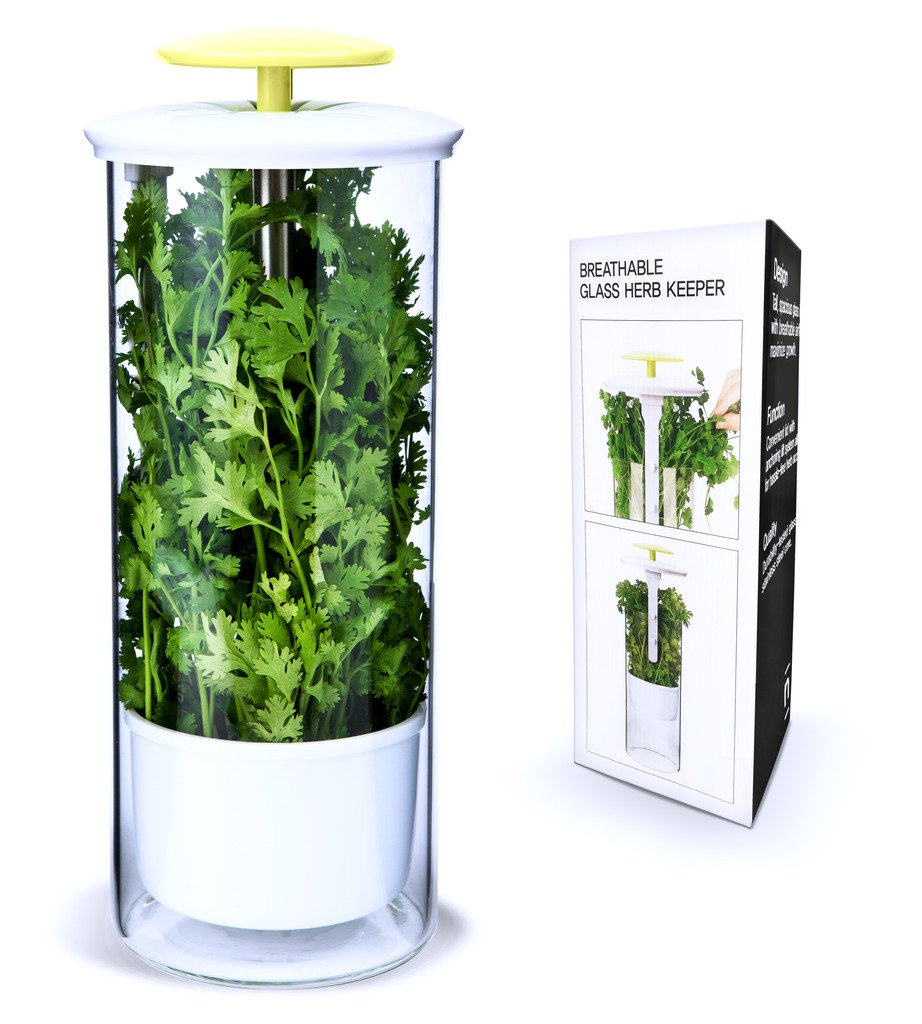 NOVART Breathable Fresh Herb Keeper Container keeps herbs fresh! An extra large herb keeper can extend the life of herbs. Store cilantro, dill, rosemary, parsley, chives, and tarragon. Or store vegetables such as asparagus or celery. We all love to meals prepared with the freshest of herbs. The Breathable Herb keeper helps keep those herbs fresh longer.
Stay Organized to Save Money!
These are 10 refrigerator organization hacks to keep your refrigerator running smoothly. Hacks to help extend the freshness of your food. And especially help the freshness of fruits, herbs, and vegetables last a little longer. Storing bottled and can drinks where they are within reach on days when you are on the go.
An organized refrigerator helps you easily put together a grocery list of items you need. This avoids spending for groceries that are not needed. And second, restocking your refrigerator is easier. You can easily see the contents of the clear plastic bins and organizers. Restocking is quick when you know exactly what needs to be refilled. Spend less time searching for food supplies in your refrigerator when it is organized
This is also incredibly helpful for young children, too. You can dedicate a particular storage bin to each child. Add each child's name to a bin. Add healthy snacks to each bin. Your children can even devise their own grocery list of items to fill their healthy snack bin when supplies are low. Good organization helps home life run smoothly.
Save money with an organized refrigerator. Save money by not buying groceries that aren't needed. An organized clean refrigerator allows you to quickly glance in the fridge and make a grocery list. And on busy days, take a quick photo of the inside of your fridge. Then while grocery shopping, use your photo as a reference. The organized refrigerator photo can help you with your food shopping. But more importantly, the photo helps you from buying groceries that you don't need. Stay on your food budget by being well organized.
Like getting organized? If you found this helpful, you may also enjoy . . . .
Some of our other organization related posts.
10 Massive Space Saving Closet Tips
10 Affordable Solutions for a Super Organized Dresser
8 Mudroom Managing Tips That Really Work!
If you try any of these 10 refrigerator organization hacks, let us know how you make out. And if you have any organization questions, feel free to reach out to us in the comments below. We always are ready to help you out. Thank you for stopping by.
Mary