Can't find what you're looking for? We've all been there. Between taking the kids to school or daycare then work and back for the kids, there isn't much time to stay organized.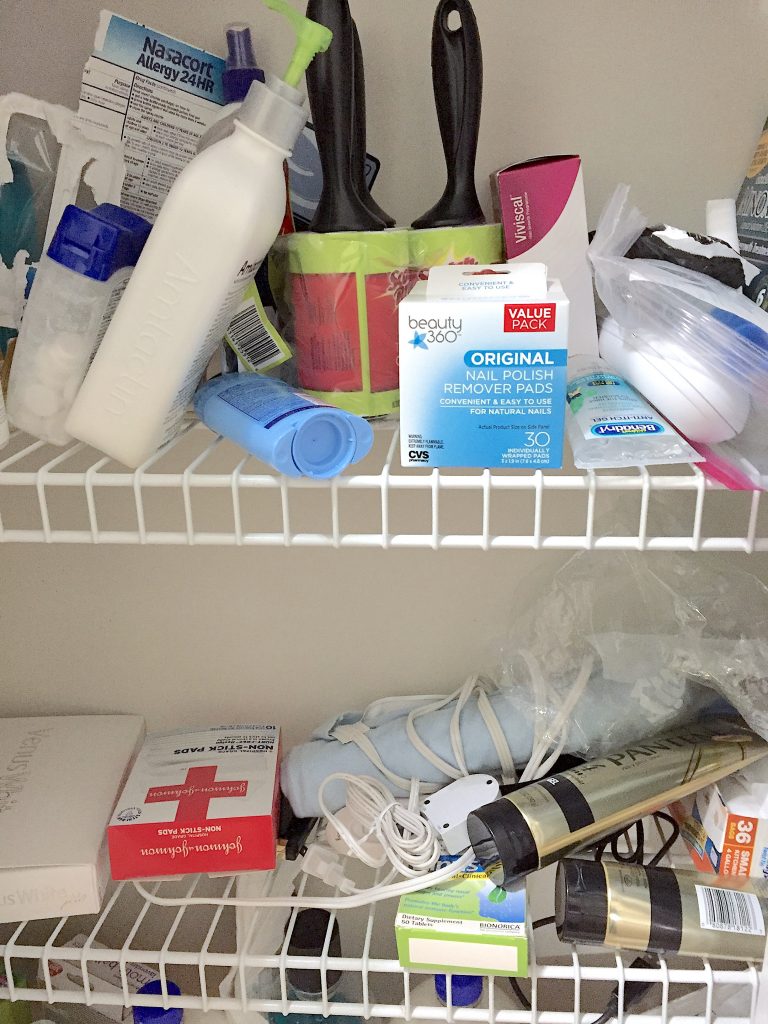 Sometimes we are so busy running we feel we don't have time to stop long enough to organize and tidy our closets. The reality is that if we take the time maybe 20 or 30 minutes, organize a closet or one cabinet every week in the long run, it will save you time and money. Why will this save you money? Well, maybe something similar has happened to you. I recently cut my finger while working on my crate compost. My finger was bleeding enough that I needed a band-aid. I ran to the supply closet and began searching for the box of band-aids. I couldn't find any band-aids, so I drove to the store and purchased a new box of band-aids. When I returned, I place the newly purchased band-aid box in the supply closet. After a few minutes, I found the old box of band-aids in the very back of the supply closet. I spent extra time driving to the store and extra money making a purchase for something that I did not need.  
I am a firm believer in that being organized and tidy does save you time and money. Buying extra items that are full price and not on sale or without a coupon is not being frugal. Everything should have a place in your cabinet or closet.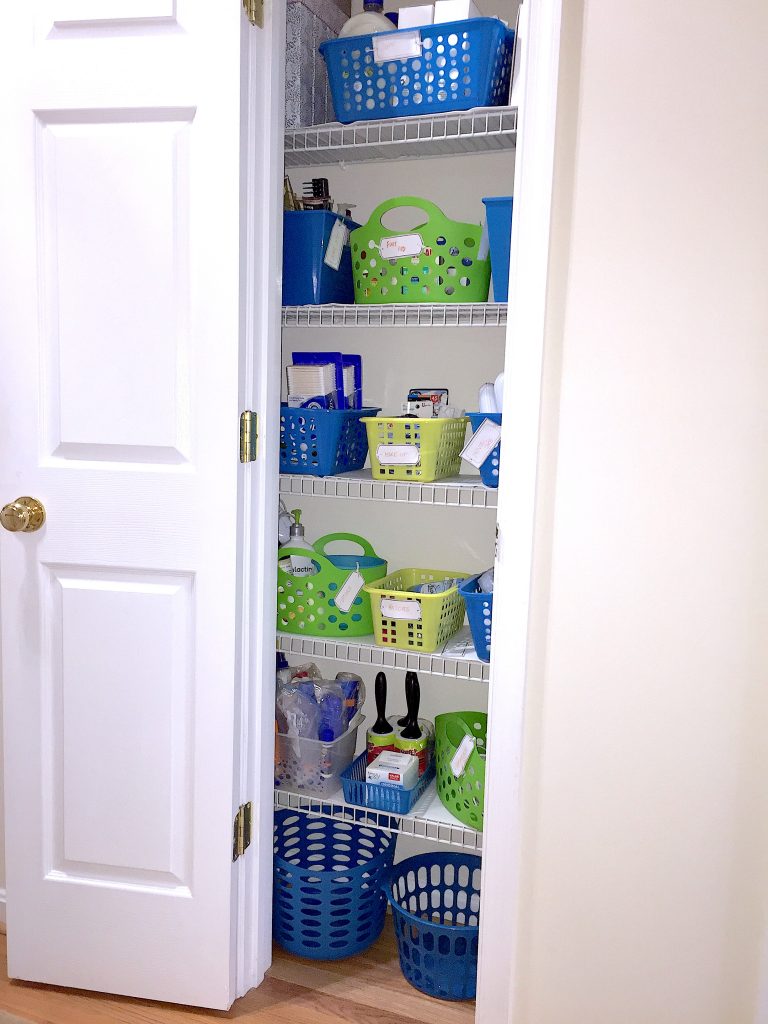 After that incident, we decided we had to take the time to organize our supply closet this weekend. We organized our closet by combining our supplies in groups or items that pertain to a certain type of care such as hair care, dental care, allergy care, eye care, skin care, sunscreen products, etc. We spent a minimal amount of money, in fact no more than $10 to organize the closet. First we found white vinyl shelf liner to close up the annoying wire shelves that allow everything to slip through and nothing to sit properly.  Then we purchased 5 different size of bins in different colors to organize our self care products. We placed labels on the different bins with the type of items the bin contains. We secured the labels with twist ties we had – nothing fancy. The bottom two baskets are to collect dirty laundry. So much better, don't you think?  
Here's a tip:  Measure your shelves before heading down to the store.  You'll want to know how much height and depth you're working with so you can buy appropriate-sized totes and baskets.  Inventory at most dollar or discount stores is hit or miss. So visit often or find other locations to gather the sizes you need and the colors you want.
As you can see, the closet is so much neater and organized with these dollar store hacks. Being organized does save you time and money because everything has its place. If you need a particular item, you go to the closet and get that item. The best thing about this method, is that when your supplies are low you can quickly go to your supply closet and do a quick supply check. These Dollar Store hacks will save us money over and over again. What do you think?
Maybe you have other organizational ideas that you've put to use too? We would love to hear about them. Be sure to let us know what you think!  
And if you have any Dollar Store hacks questions, feel free to reach out to us in the comments below.  We always are ready to help you out.