Patriotic pillows can instantly transform any living space into a celebration of America. Show your American pride with patriotic designs on toss pillows. This is one way to show your love for our country. And a great way to celebrate the upcoming summer and fall holidays – is Memorial Day, the Fourth of July, and Veteran's Day.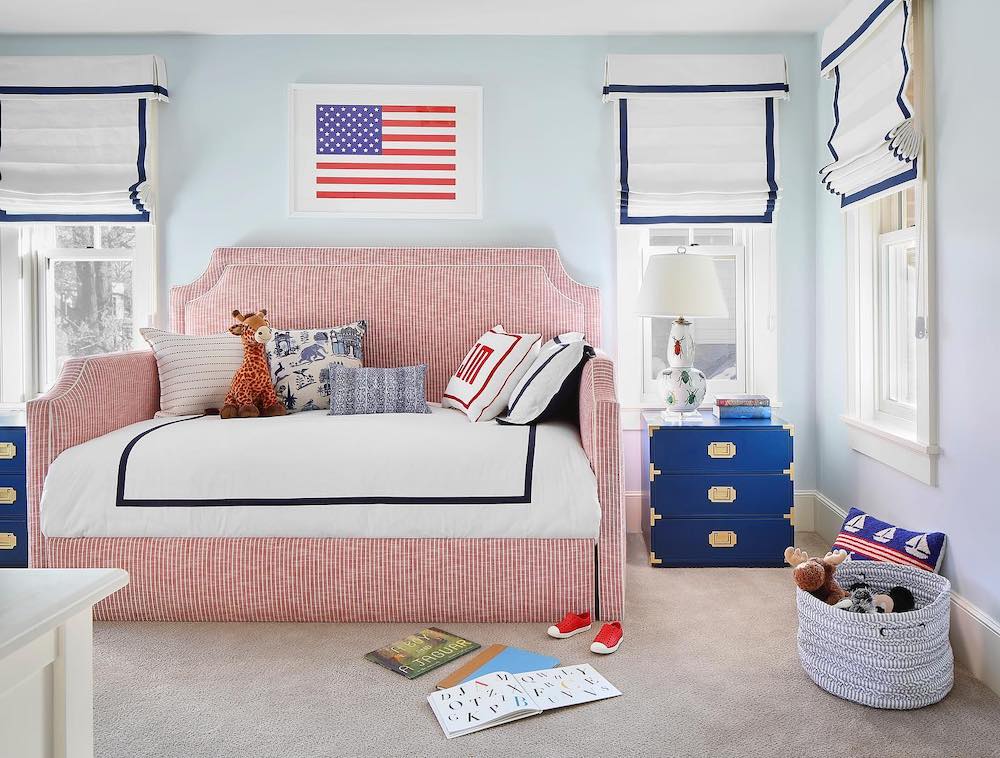 Toss pillows not only add pops of Americana color but add texture and visual appeal to your home. They are a quick and easy way to refresh your living area without too much effort. Add stars and strips of pillow designs. Or style with a star-spangled vintage chair pillow. There are also pillows with patriotic bunting designs for a more traditional and historical decor style. The possibilities are endless. 
Show Your Pride – Patriotic Pillows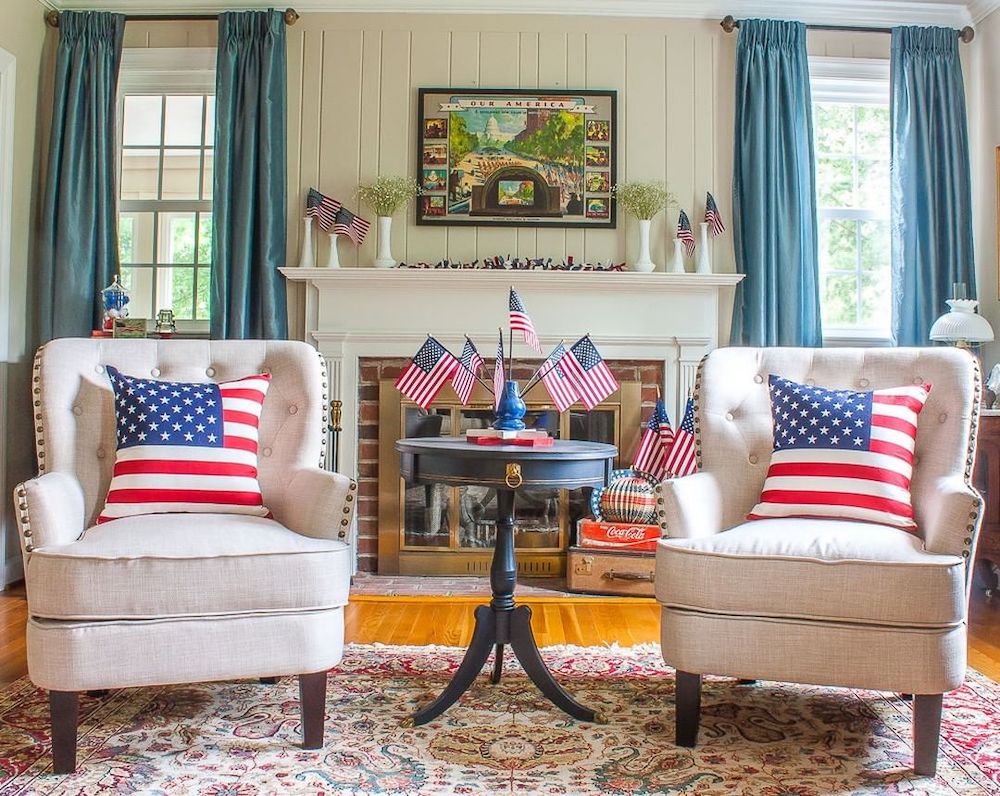 In today's post, we are sharing the best patriotic pillows for your home. Show your American pride with an American-inspired toss pillow. Keep flag-inspired toss pillows in your living spaces over the upcoming Summer holidays. These pillows remind us not only of our heritage but our commitment to our families, faith, and country. Long may it wave – the American flag.   
In our effort to select the best toss pillows from online sources, we searched numerous resources for the most stylish pillows. We found amazing toss pillows that we know you are going to love. Below is our list of toss pillows that celebrate America the Beautiful. Take a look. Drop us a comment below in the comment section. Let us know about your favorite patriotic decor accessories.

This ends our list of Patriotic toss pillows for your home. Keep your living room and family room looking their best over the Summer holidays with a patriotic theme. Be sure to take a look at our other posts for home decor inspiration. Be sure to tell us about your home decor projects in the comments below. We always love hearing from our readers.
Enjoy our other home decor posts for additional ideas.
Are you interested in a different type of Fourth of July decor for your home? Try these posts for additional summertime decoration ideas. 
 
Pool Accessories
Grill Accessories
God Bless America Printables  
Reach out to us with any questions. We are always ready to help you out. Thank you for dropping by and taking a look at our blog.
Mary
Pin this for Later: