You are a first time dog owner and you're taking your first road trip with your dog.  But you're wondering how things will go.  You're not sure how your active dog will adjust to being in the car for more than an hour.  You are hoping that things will go smoothly.  The time has come and you need to pack your dog's supplies for the upcoming overnight trip.  So what exactly should you bring with you on your road trip?  Rest easy because below is a list of packing items to bring as well as a few travel tips to help you prepare for your upcoming road trip.  
Items to Pack and Travel Tips
Your pet's favorite food and treats
Fresh water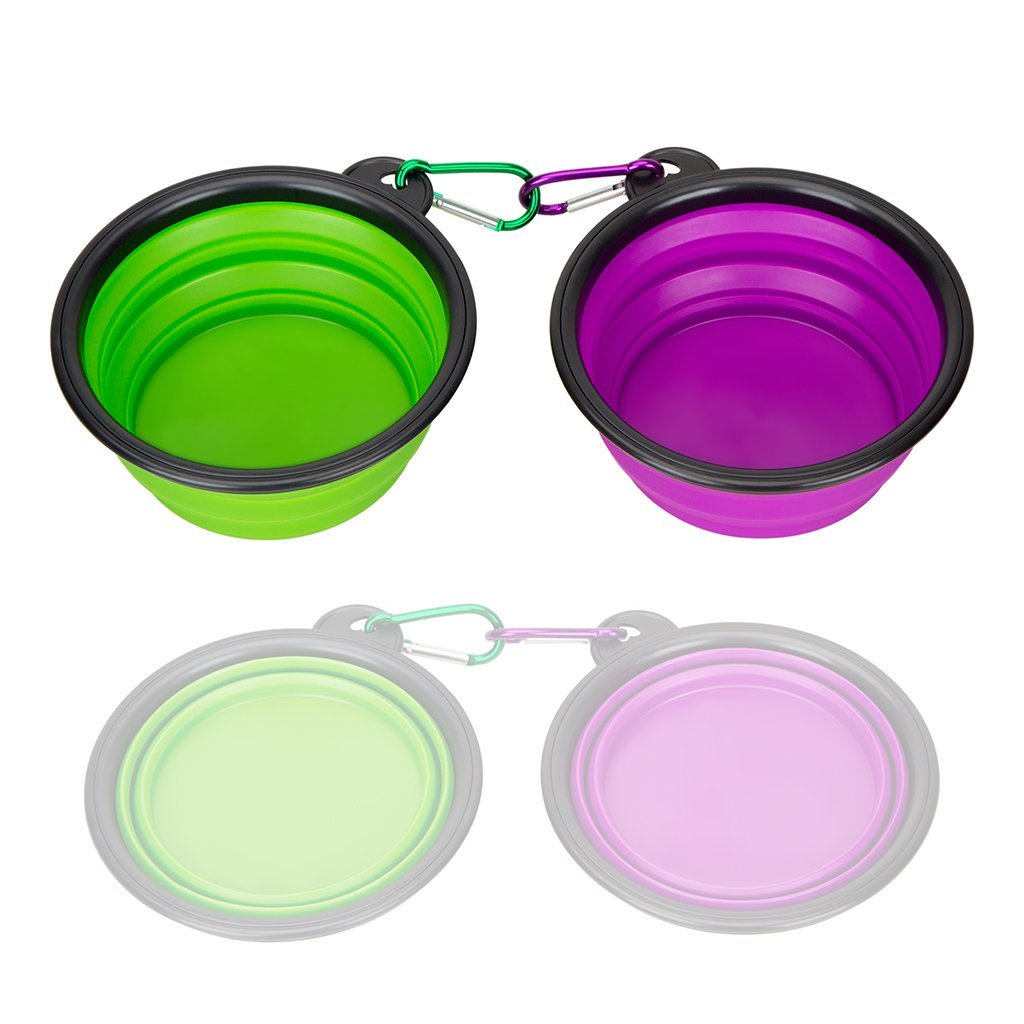 Collapsible Silicone Pet Bowls are made with food grade silicone material.  These bowls are completely collapsible to ½ inch and can be stored in its own bag.  Perfect for travel with your dog.  
4.  Dog's Pet ID on Dog's Collar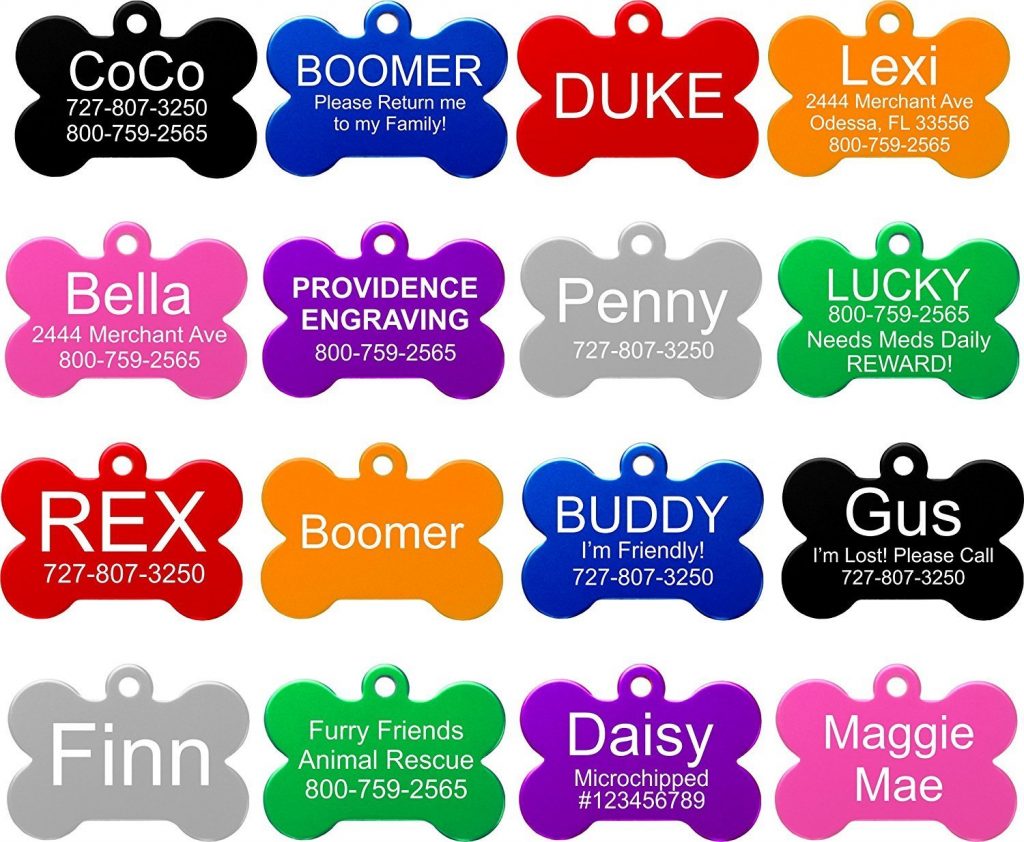 Providence Engraving Aluminum Pet ID Tags are made of aluminum.  The ID tag identifies your dog and any other pertinent information you'd like to include.  The pet ID should always be attached to your dog's collar.  This is especially important when traveling should your dog and you become separated from each other.  Another way to help in identifying your dog is by having a microchip implanted under your dog's skin.  This microchip has information about the dog's owner and any critical medical information.  Microchip implants can be implanted by a veterinarian.    
5.  Retractable leash and a standard leash
6.  Dog's favorite bed
7.  Dog's training pads  
8.  Airline Approved Pet Carrier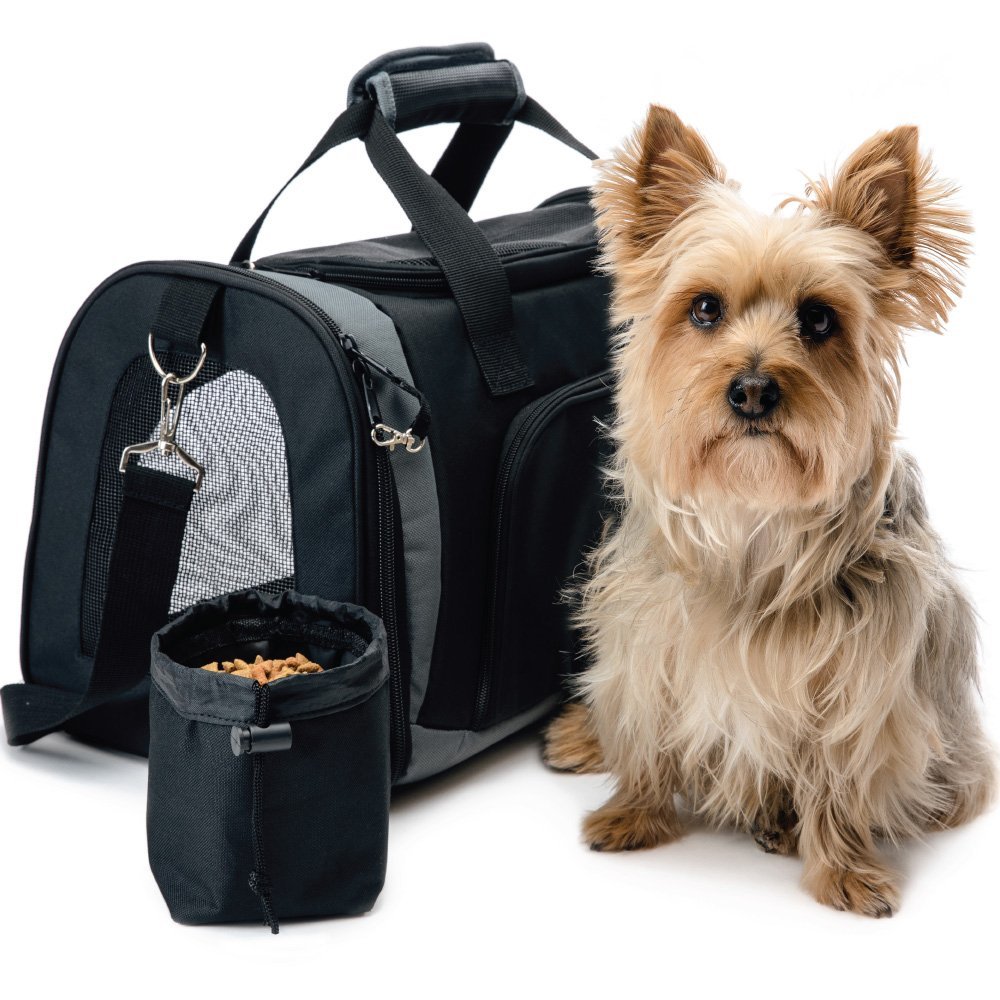 The Gorilla Grip Pet Purse Carrier Bag is approved by airline industry standards.  The Carrier Bag comes with a pet bowl for feeding and an internal leash.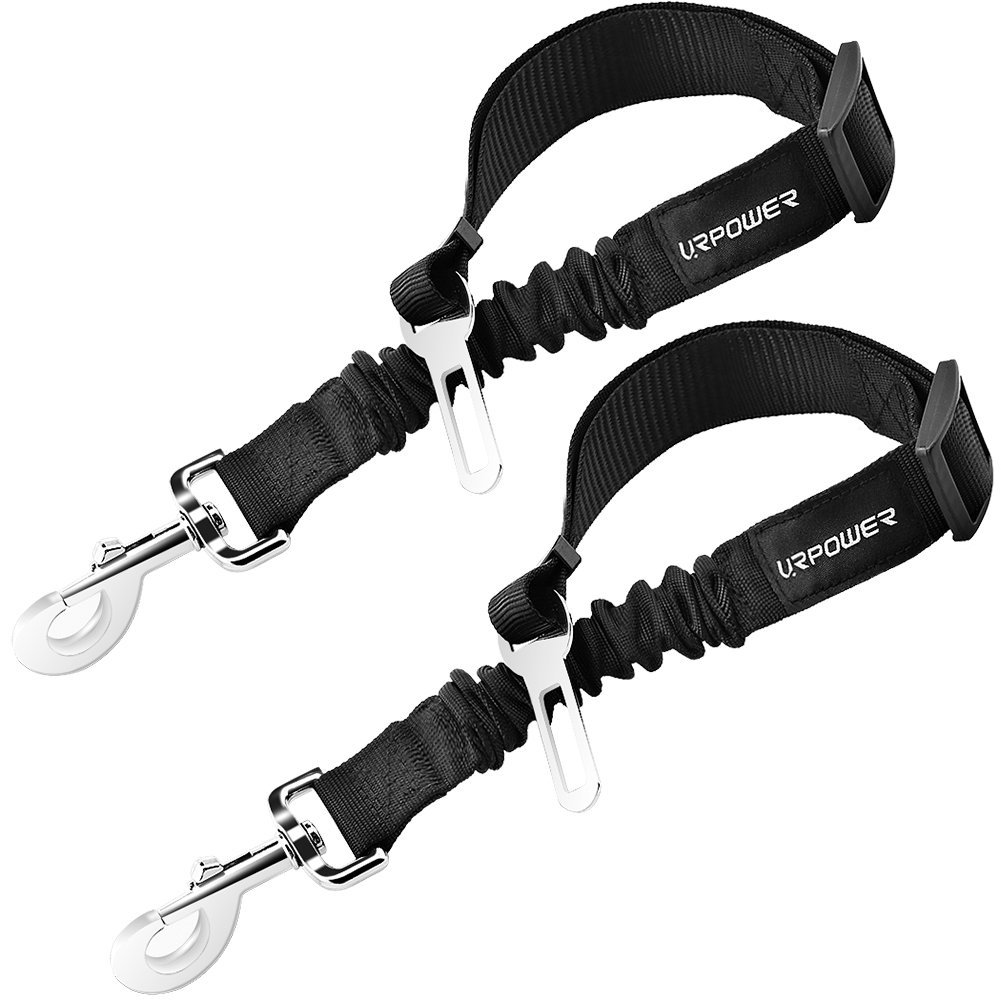 The Urpower Dog Seat Belt – 2 pack Adjustable Car Seat Belts are made of sturdy nylon fabric to securely restrain your dog in the car when traveling.  The straps are adjustable to fit various sizes of dogs.  
10.  Urpower Pet Seat Car Seat Cover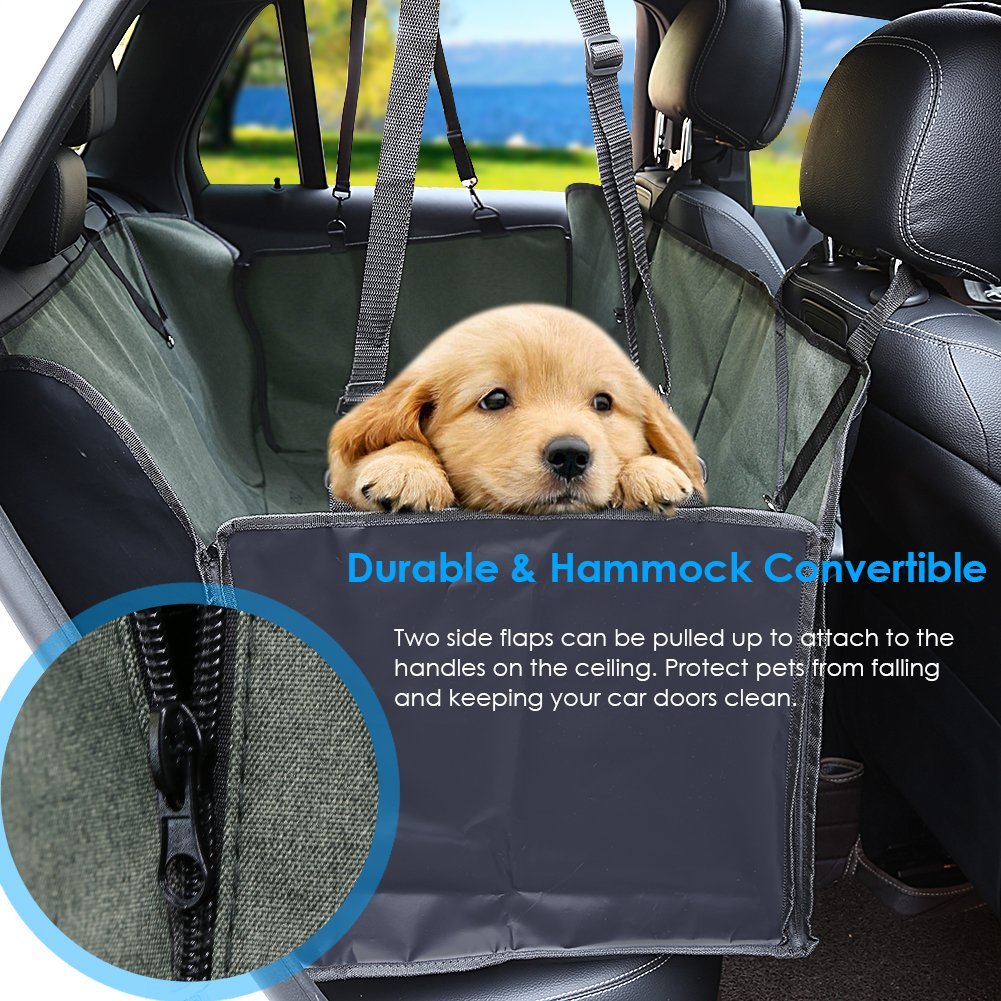 The Urpower Pet Seat Cover Car Seat Covers are made of waterproof, heavy-duty oxford fabric that can protect your car from pet soiling.  The car seat covers are a quick install and will keep your car clean.  
11.  Dog waste bags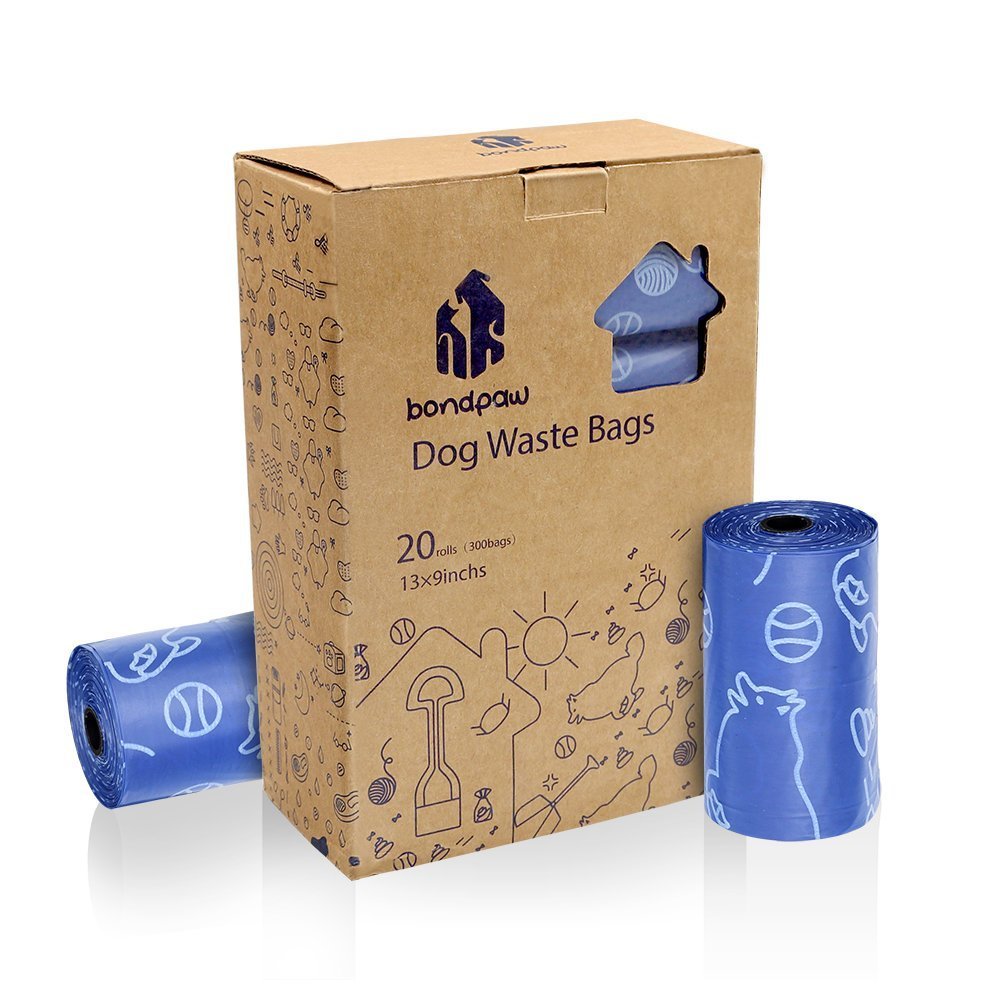 The Bondpaw Dog Waste Bags are great bags to pick up your dog's poop while traveling.  The bags are sturdy and strong.   
12.  Trash Bags and Hand Wipes  
13.  A trusted Dog Stain and Odor Eliminator for cleaning any messes that your dog may make while you travel.  
14.  Any Medications Your Dog Needs and Your Veterinarian's contact information such phone number, email address, etc. 
15.  Bring up-to-date vaccination information about your dog      
16.  Any special items pertaining to your particular road trip.  For example, for a beach trip pack an extra towel to dry off your dog or a special toy that your dog is fond of.    
Hopefully, this list helps you with packing for your first road trip with your dog.  Being organized and careful planning will make your dog's first road trip a memorable one.  It is important to remember that your dog may tire well before you do, so be sure your dog gets plenty of rest after each outing.  Trust me, you'll both enjoy the next outing that much more.    
If you try these road trip tips let us know what you think.  And if you have any questions, feel free to reach out to us in the comments below.  We always are always here to help!