Looking for some ideas to celebrate Earth Day this year? Here are a few ideas to help you decide how you would like to participate in celebrating Earth Day. In fact, some of these Earth Day activities are so easy you may want to adopt them permanently into your lifestyle.  
Several of these Earth Day activities can lead to better health and may even save you money! How cool is that? Activities that improve your health and can save you money – you can't beat that. Take a look at some of the Earth Day Activities that are good for the Earth and help you as well!   
Use LED light bulbs in your home when possible (upfront you pay a little more but save big on your electricity bill)

Turn off lights, TVs, microwaves when not in use

Lower thermostat for your heater or air conditioner when you sleep at night

Wash your clothes in cold water

Prepare larger meals so you can eat leftovers for 2 or 3 days

Buy extra fruits and vegetables in season and freeze them for later use

Skip using straws for a week, month or all together

Eat at home and skip take out food for a week or even a month

Donate any unwanted clothes to Goodwill or another charity

Donate any unwanted household items or furniture to Goodwill or another charity

Repurpose unwanted household items to serve some other function (upcycle!)

Grow your own vegetable garden

Grow your own fruit trees or bushes such as blueberries 

Buy local produce and food products

Support your local farmer's market

Walk or bike to your local farmer's market or grocery store

Walk or bike with your kid's to the market so everyone can carry a bag of groceries back home

Be a good neighbor – ask your neighbor if they need anything from the market while you are there

Be a good neighbor – help them clean their yard

Be a good neighbor – if they don't compost and you do, take some of their yard waste to compost in your compost (maybe some leaves?)

In the 

summer, water your garden or lawn in the morning so that the water doesn't evaporate with the heat during the day

Participate or volunteer in your town or county's Spring Household Hazardous Waste Collection Events (always dispose of hazardous waste responsibly)

Ask your neighbors or elderly family members if they have anything to recycle such as old TVs, phones, furniture and recycle responsibly for them

If you don't already have a compost, start one or help a neighbor start a compost

Eliminate using plastic bags when shopping for a week, month, or even all together- bring reusable totes
These are 25 possible Earth Day activities for you to consider when celebrating Earth Day. The best thing about this list is that they are pretty easy to incorporate into your lifestyle.  Trust me once you start doing them, they become habit.  You can begin doing any of these activities today. There is no need to wait until April 22, Earth Day. You can start right away or maybe you'd like to try one activity this week and another next week.  It's your choice but once you start you'll realize how easy these Earth Day activities are to do.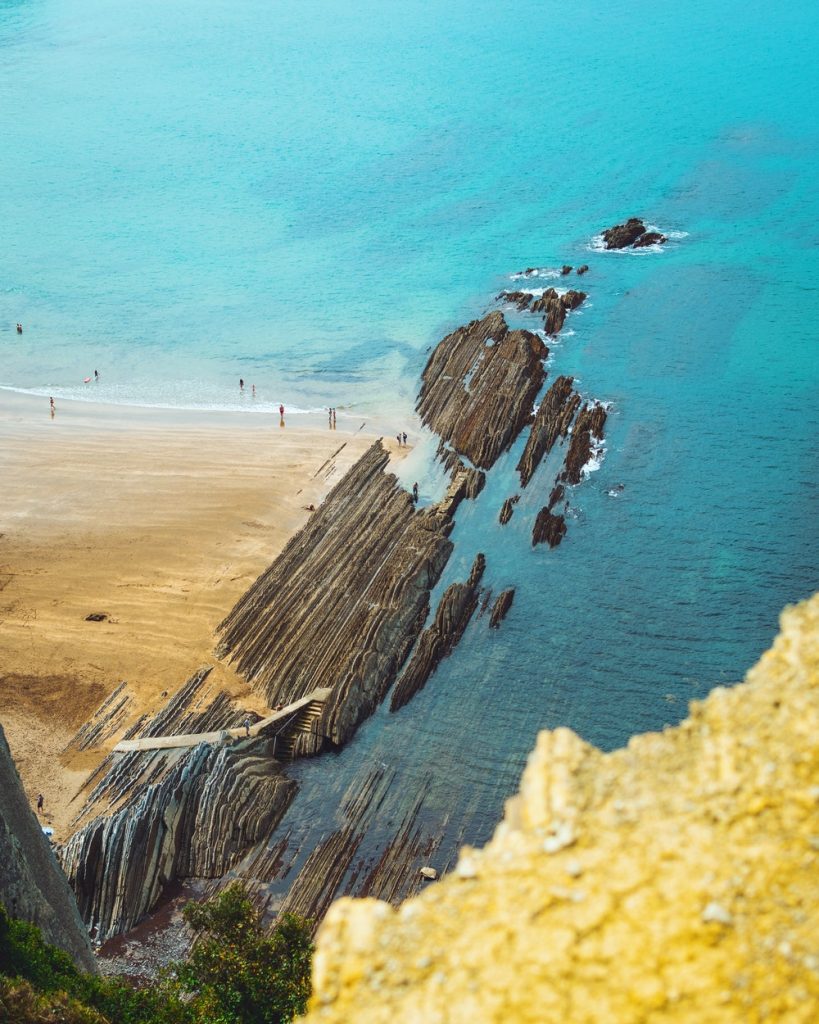 Some of the Earth Day activities listed above can lead to improved health and may save you money.  For example, walking to the market is great exercise and you'll save money by only buying what you really need since you can carry at most two bags of groceries home. Right? You'll also save by not driving your car to the market. You can't beat that.  Trust me most of these activities are easy to do. If you try these let us know what you think.
Our beautiful Earth can only stay beautiful with our help.  If you have any questions, feel free to reach out to us in the comments below.  We always like to hear from you and help out. Be sure to check out our other posts regarding Earth Day activities for school students – Celebrate Earth Day: 10 Small Student Activities to Help.